By Jonathan Craddock, PGA Professional, Pete Cowen Academy
Known as the 'Smiling Assassin', Viktor Hovland was the low amateur at both the 2019 Masters and U.S. Open, and it was no surprise given the position he finds in his swing.
The Norwegian's had a roaring start to his career at such a young age and this can largely be attributed to his physical awareness. As an amateur, he won a scholarship from the Norwegian Golf Federation and was helped along the way by performance coach Kim Røtnes Jensen, who applied his athlete-first philosophy on Hovland. "With all my players, Viktor included, I look at them as athletes," said Jensen. "Not as golfers, tennis or soccer players. I want to coach them in every aspect of what the body is capable of — that will help them in the future in any sport."
The Ryder Cup star was already a gifted athlete complete with good mobility, stability and strength thanks to a multi-sport background in handball, soccer and taekwondo before visiting Jensen.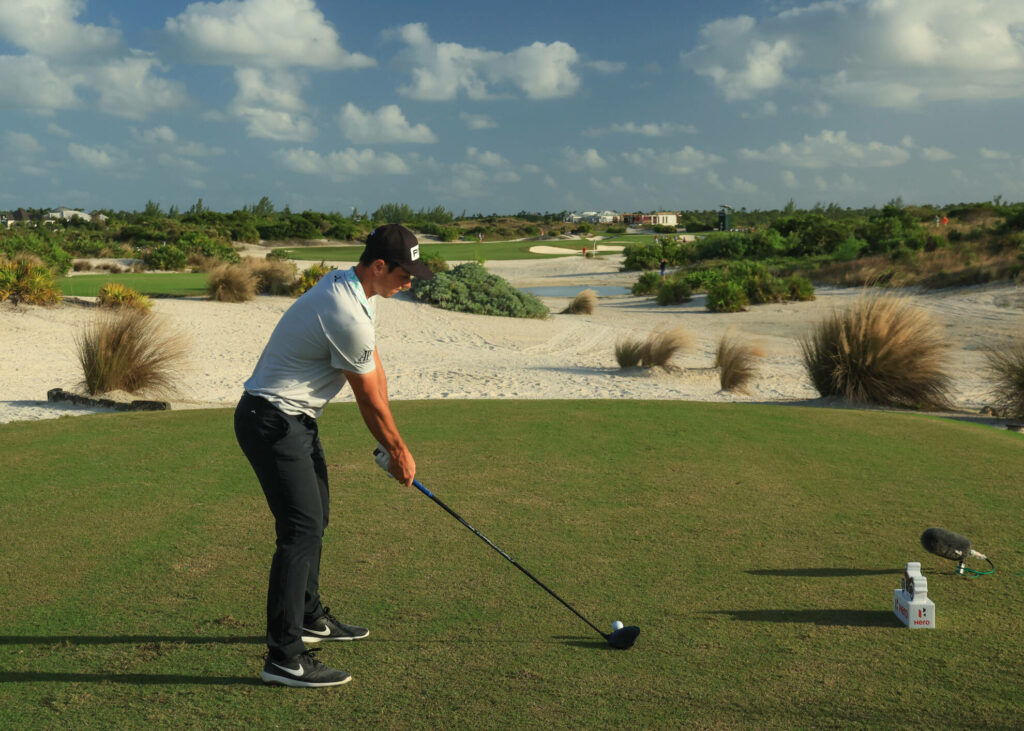 1. You will find it difficult to highlight many – if any – top professionals in a poor position at setup. Get the basics correct and this will reduce the number of compensations needed. Note how square Hovland is with a visible left arm.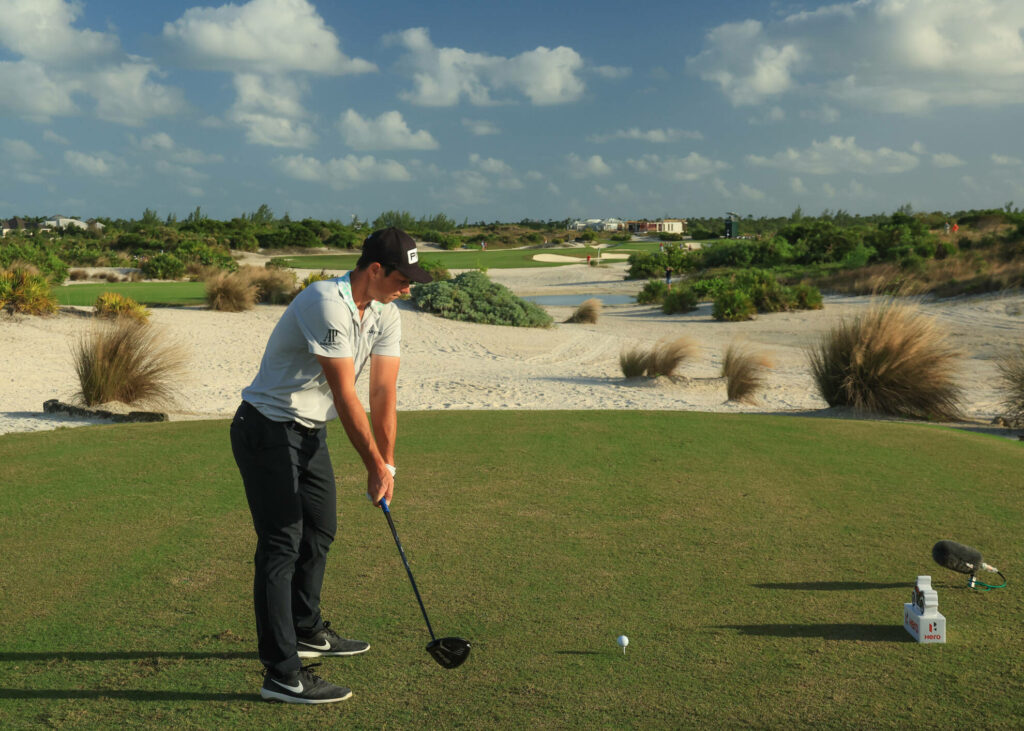 2. Perfectly matched takeaway maintaining his arm structure as he begins his coil. The 25-year-old keeps his right hand beautifully on top of the shaft which holds the clubface square to the arc.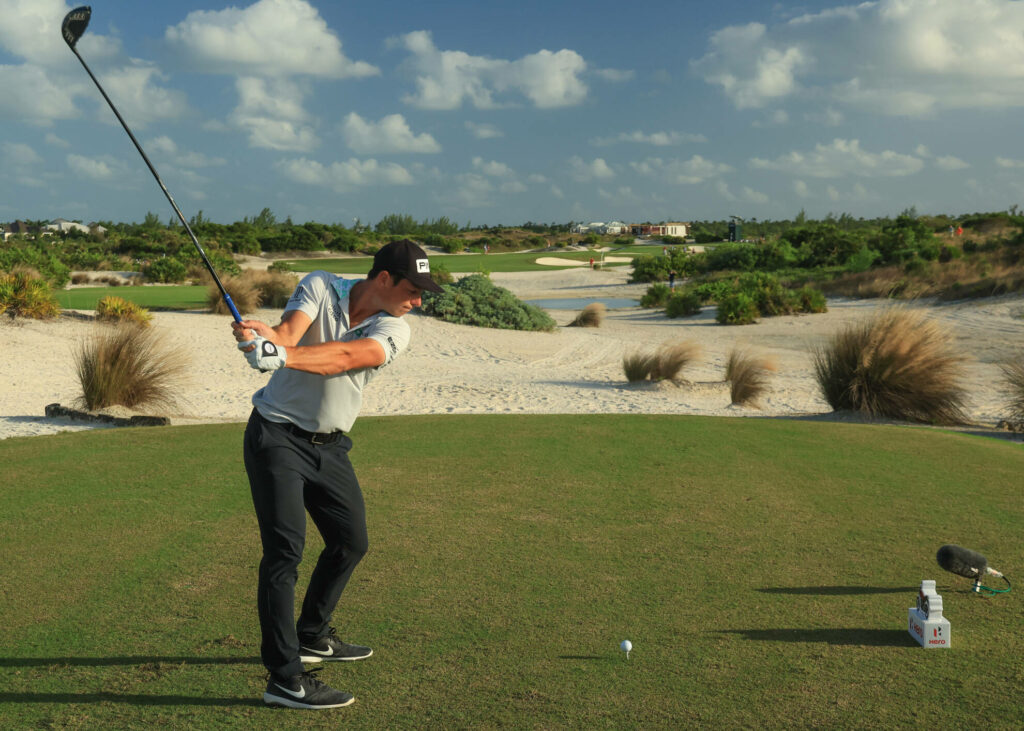 3. He's a little deep with the hands here. We'd expect to see the hands a little more inline with the right bicep muscle. That said, his hips and torso are spiralling nicely. Great arm structure and width with little right arm fold.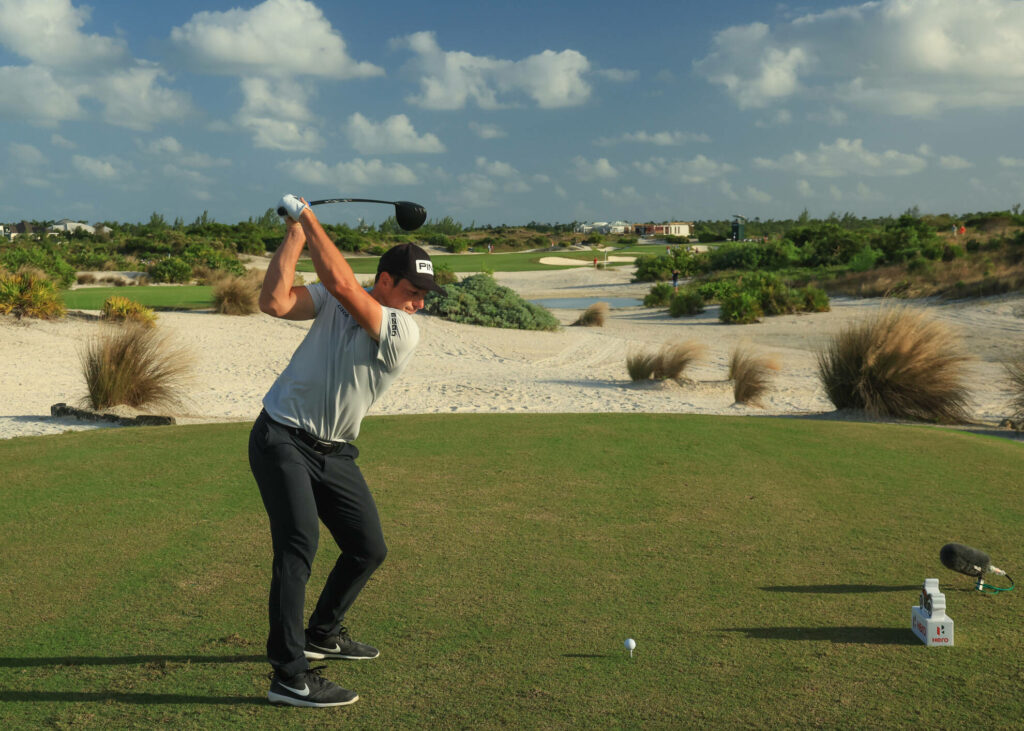 4. Due to being a little deep and his incredible coil, we see Hovland's club a little across the line. This is not an issue! I love to see the body as loaded as this with high hands.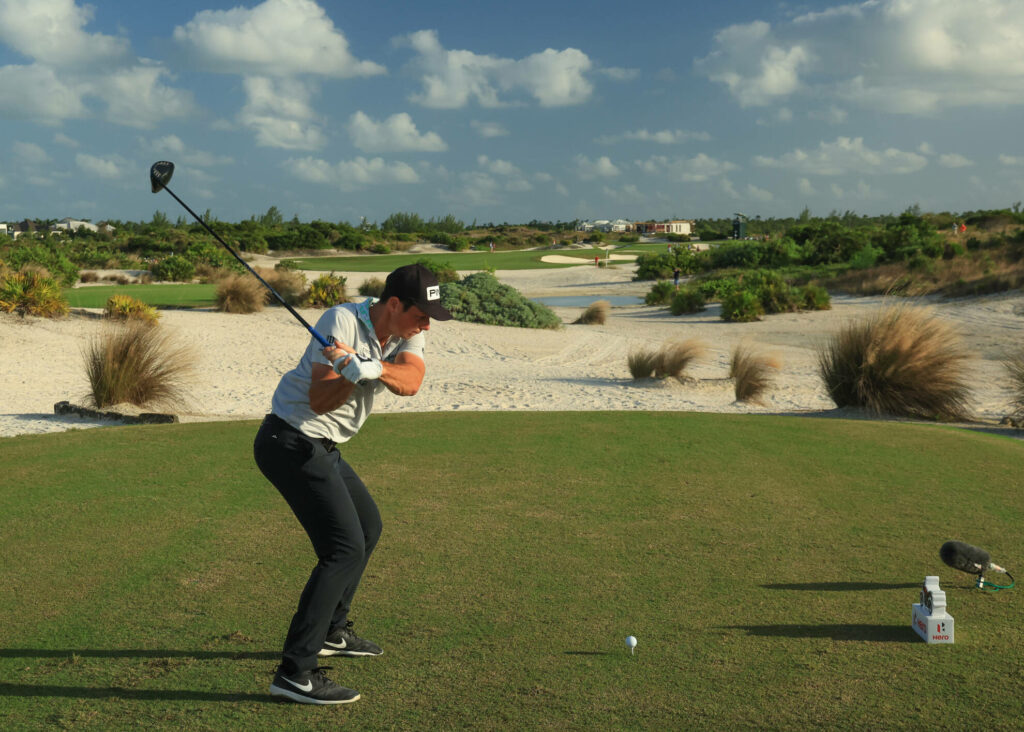 5. And there you have it, the secret to his consistency. Such a good transition with the Norwegian reversing his lower half spiral to create a stretch along his oblique abdominals. This move shallows his club.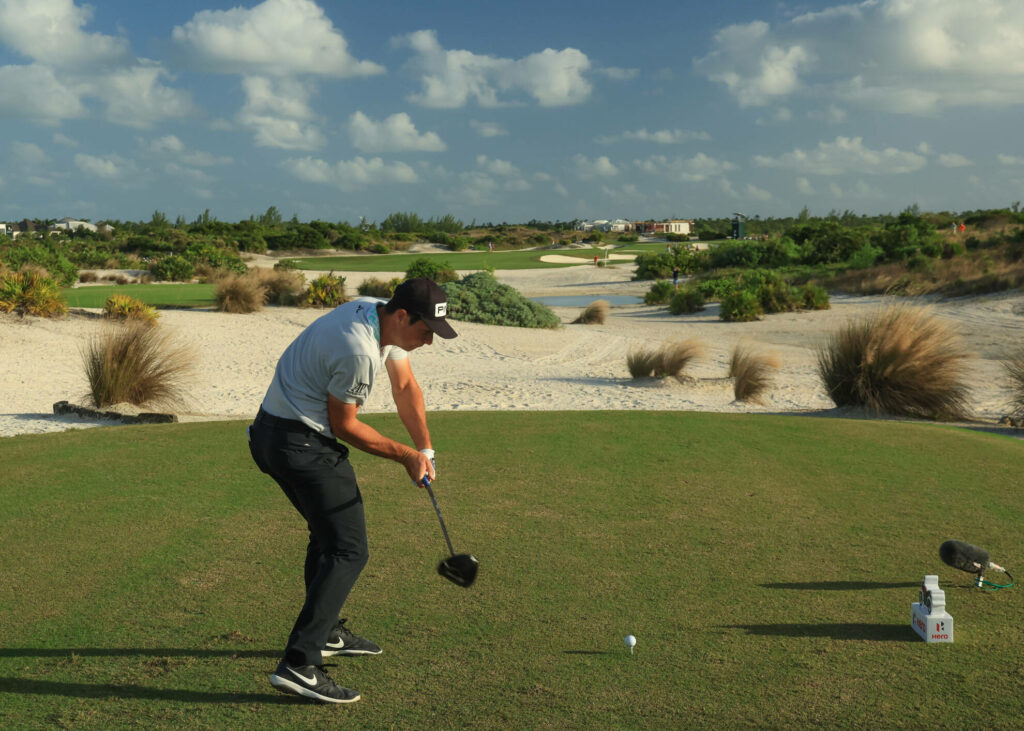 6. Look how loaded Viktor is in this frame using the ground powerfully. He's getting ready to pounce like a cat. Club is beautifully on plane with the face square to the arc. We can see the right elbow tucking in nicely.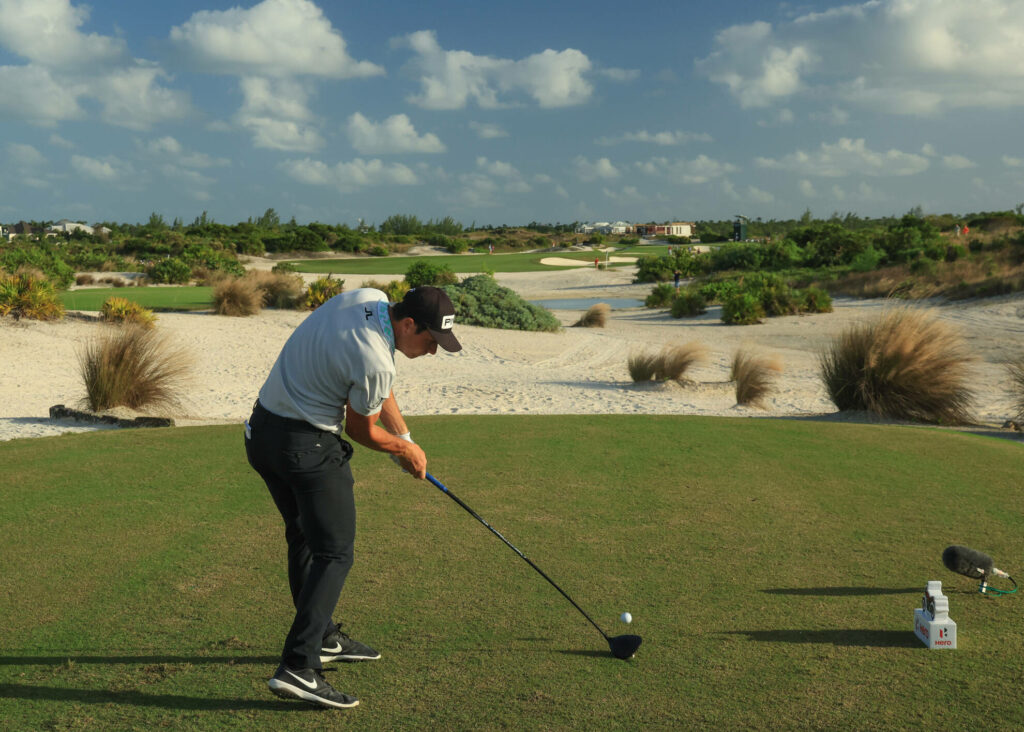 7. Hovland has one of the most stable impact positions  with his lower body stretching and spiralling around and up. The shoulder and arm structure applies the correct downforce pressure to maintain his clubface.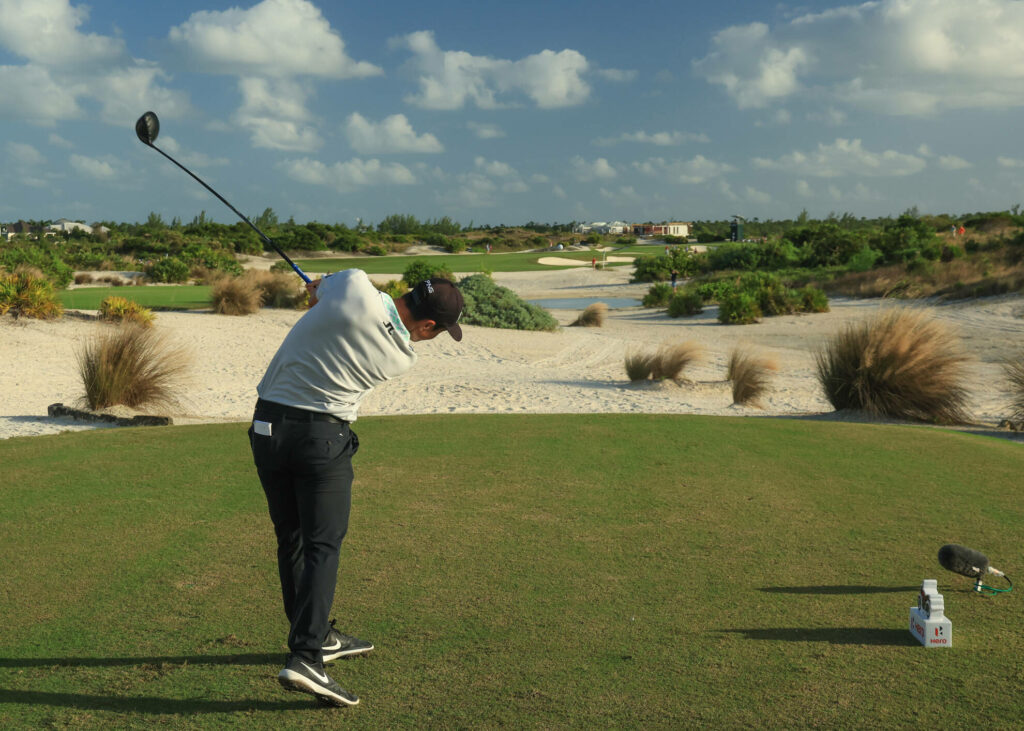 8. Can you see how his clubface is looking more towards the camera, as opposed to the ground? From the moment Hovland begins his swing, his arm structure and movement has been constructed with this in mind to maintain a stable face with little to no shaft rotation.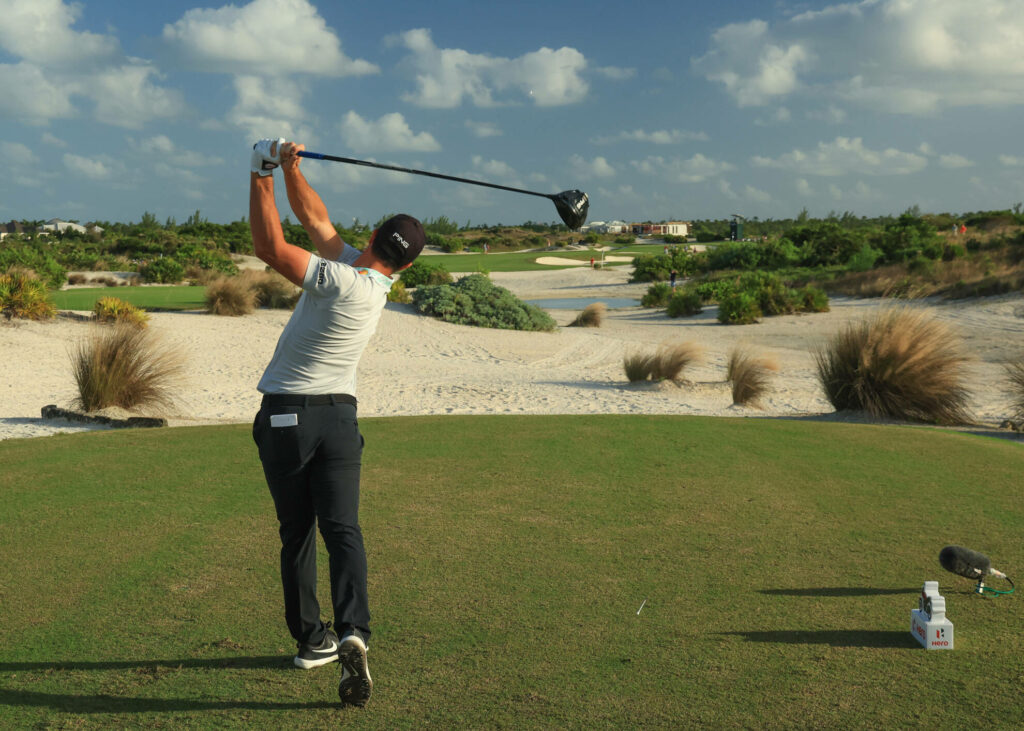 9. Viktor's hands, arm structure and upper body have matched the lower body spiralling around and up to a beautifully high, balanced finish.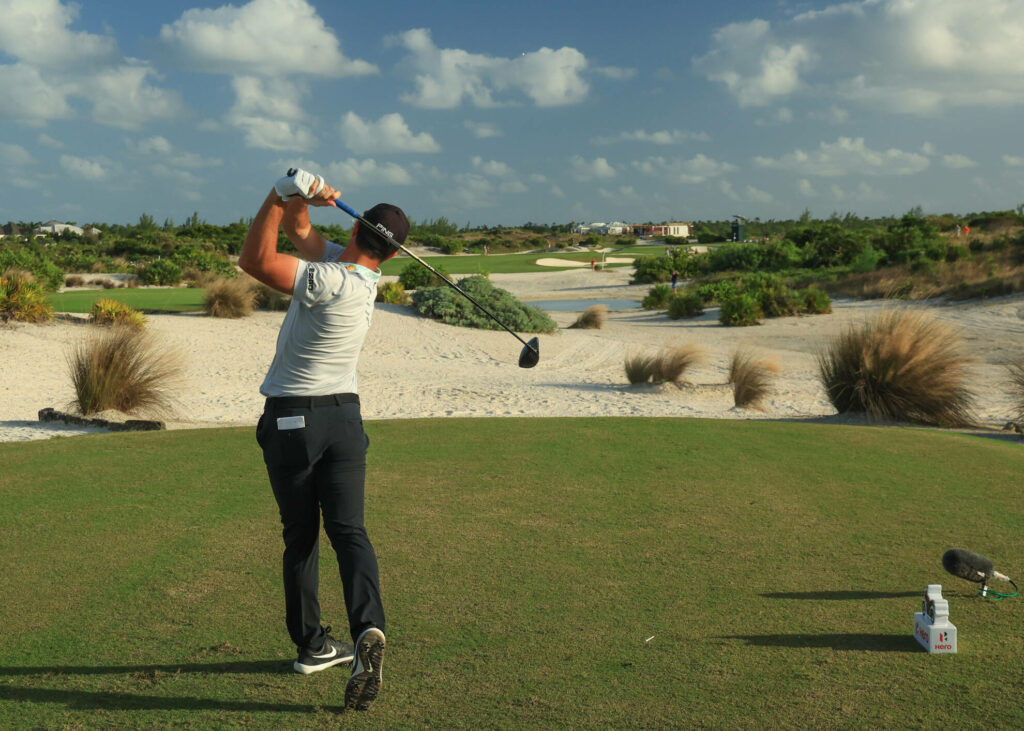 10. A swing any budding golfer should certainly pay attention to. Viktor's physical awareness is certainly visible in this position with his hips left of target with the upper body further coiled. He's one of my picks for future World No.1.