By Jonathan Craddock, PGA Professional, Pete Cowen Academy
Becoming the World No. 1 again following his Masters triumph, Rahmbo – as he's called on Tour – enjoys great success largely attributed to by his awareness of his physical limitations, or what he likes to call his body's guidelines.
We can all learn something here as he creates a tremendous amount of power from what many call a short swing. In the Spaniard's own words, the average golfer should try not copying other swings as this may not be compatible and work for you physically. Rather understand your own body's guidelines and utilise your strengths. This is why Peter Cowen teaches the player not to 'swing', but instead there are movement ideals and each swing should be representative of the person holding the golf club. It's important for this reason to take Rahm's advice. Taking a physical screening and measuring your own 3D movement is important so you and your coach are aware of your own guidelines.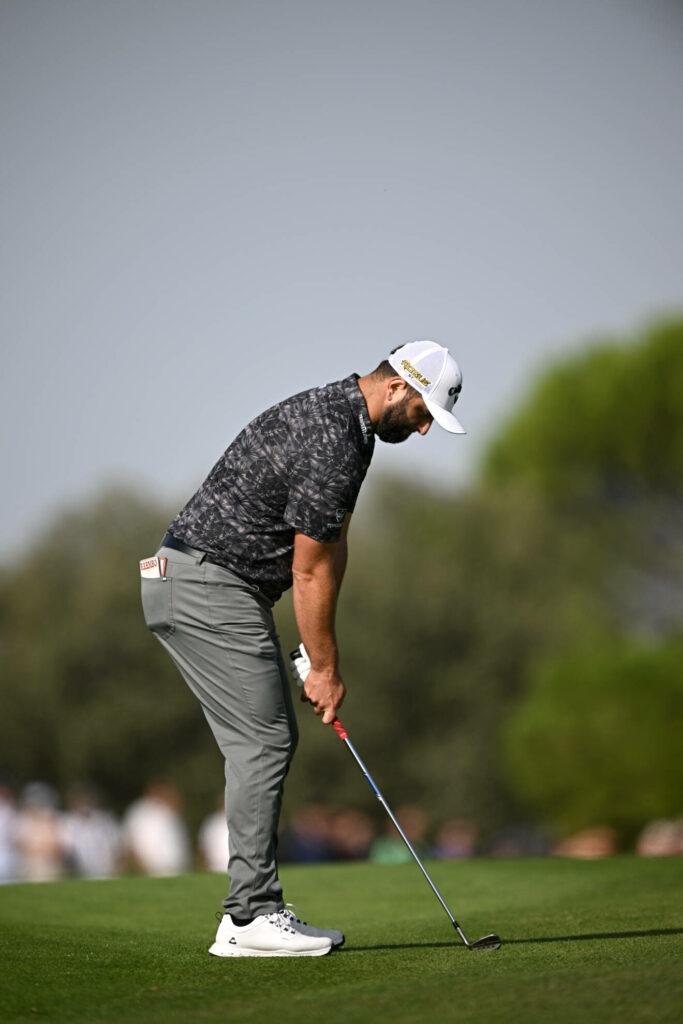 1. Very comfortable looking lower back as Rahm activates his lower abs and glutes. His warm-up routine is consciously designed to incorporate stability and mobility to activate his body correctly.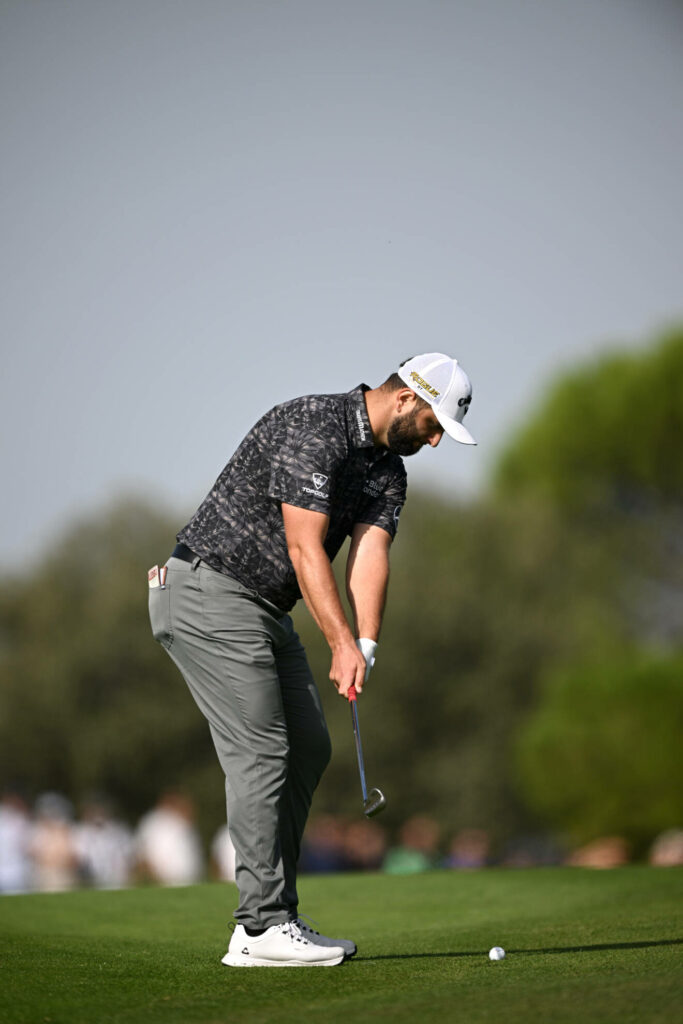 2. His dynamic movement begins. Note how many of the top players maintain their arm and club structure to initiate the takeaway beginning to coil the body from the ground up.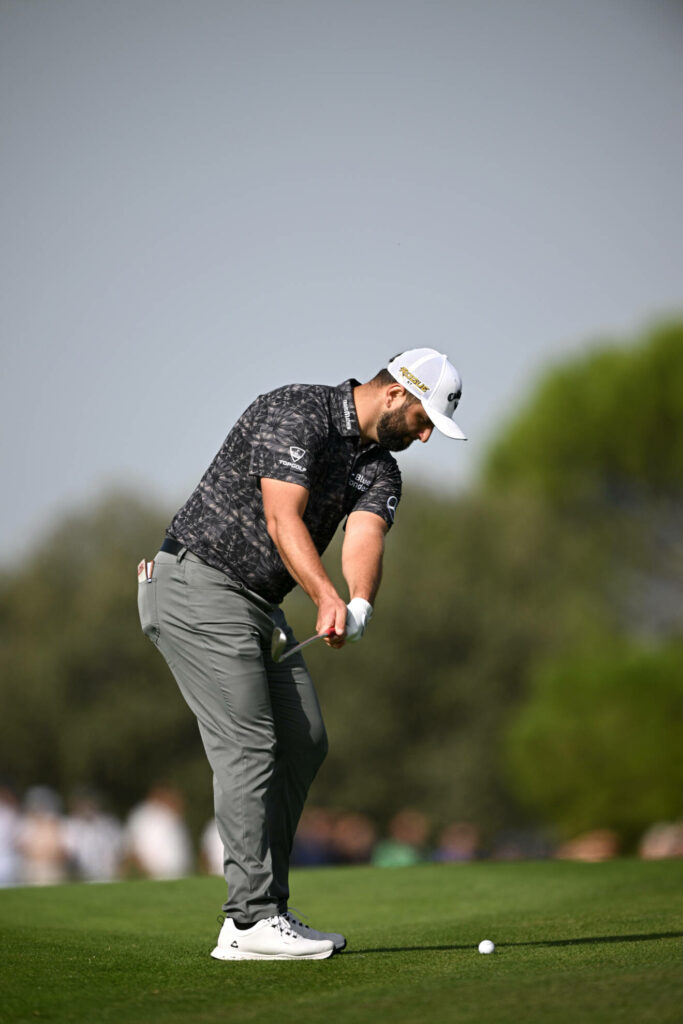 3. Clubface matching the spine angle here. He maintains his arm structure before proceeding to use the ground in initiating his unique power move.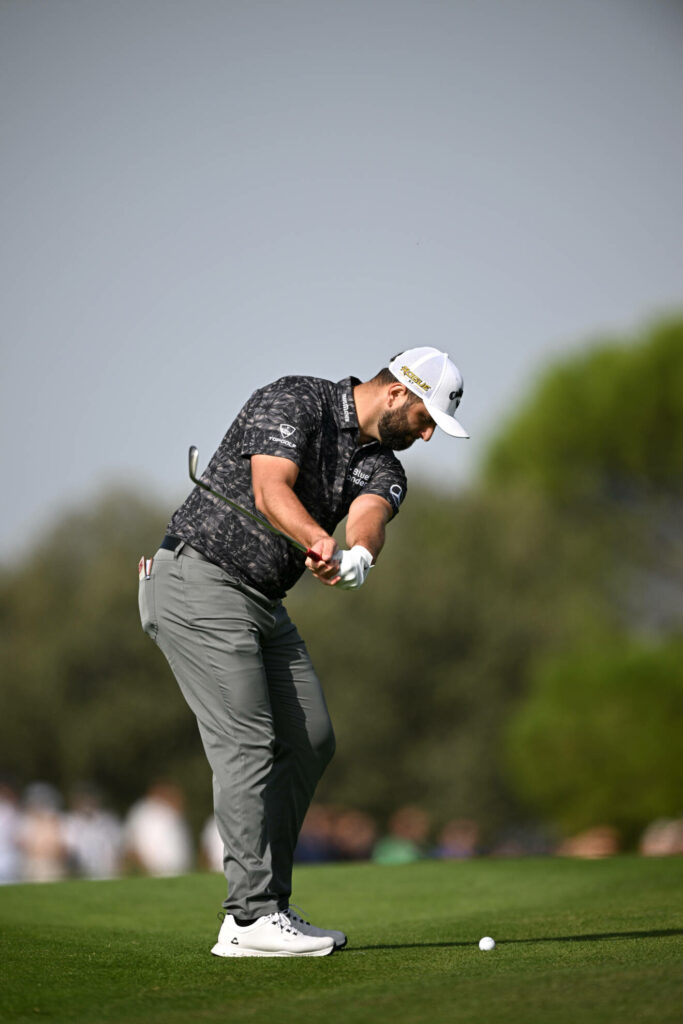 4. He maintains his forward bend nicely as he continues to coil his bigger muscles. Notice the flat left wrist position matching his left arm. He has what we call a weak left hand and utilises this to create power.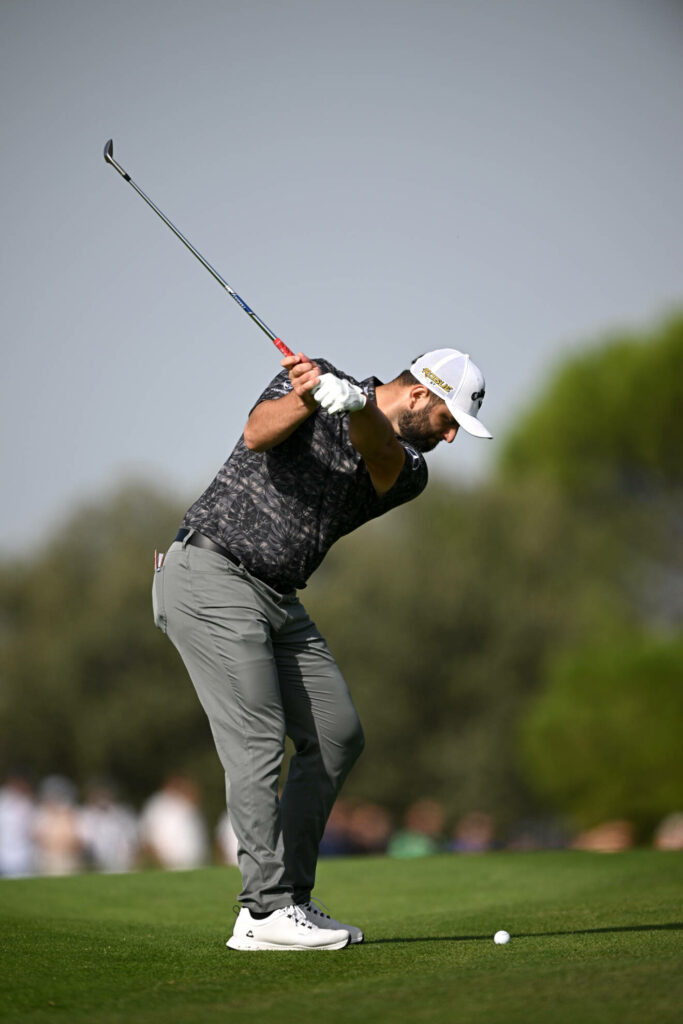 5. The spiral to the top continues with his left knee, hip and shoulder all maintaining their angles. His hips are around 28-34 degrees spiralled at the top of his swing. The average on the PGA Tour would be 45 degrees.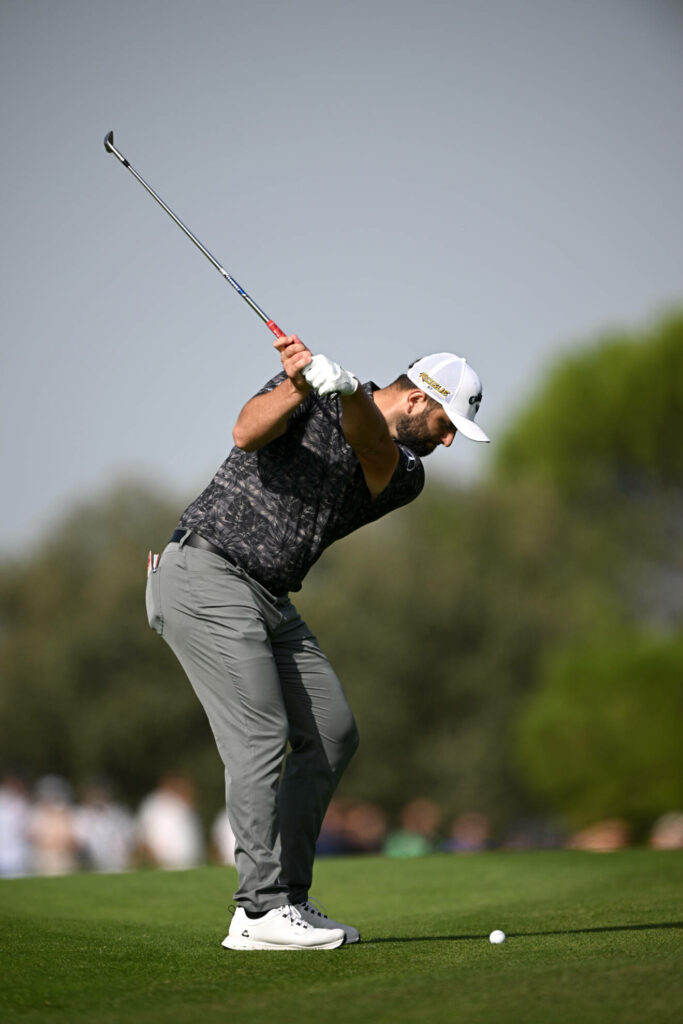 6. Some ask how he creates so much power with such a short backswing? This is down to how well he utilises his muscles ability to stretch and shorten. He creates a  big seperation between his hips and shoulders.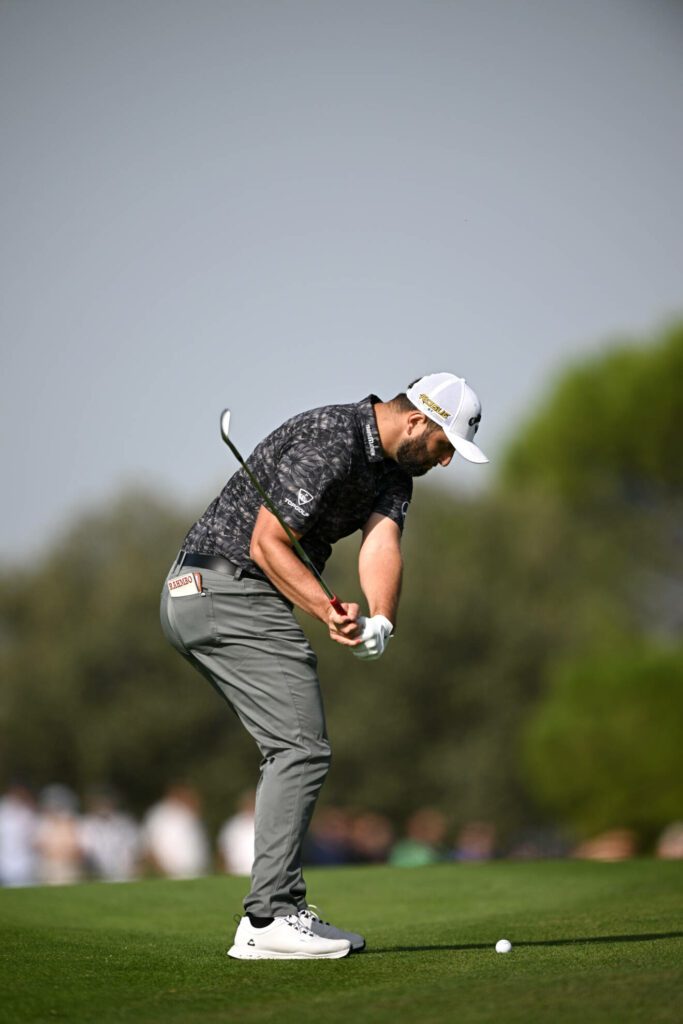 7. Notice how quickly the left knee disappears while the clubhead is still behind the spine, along with the shaft angle remaining on plane.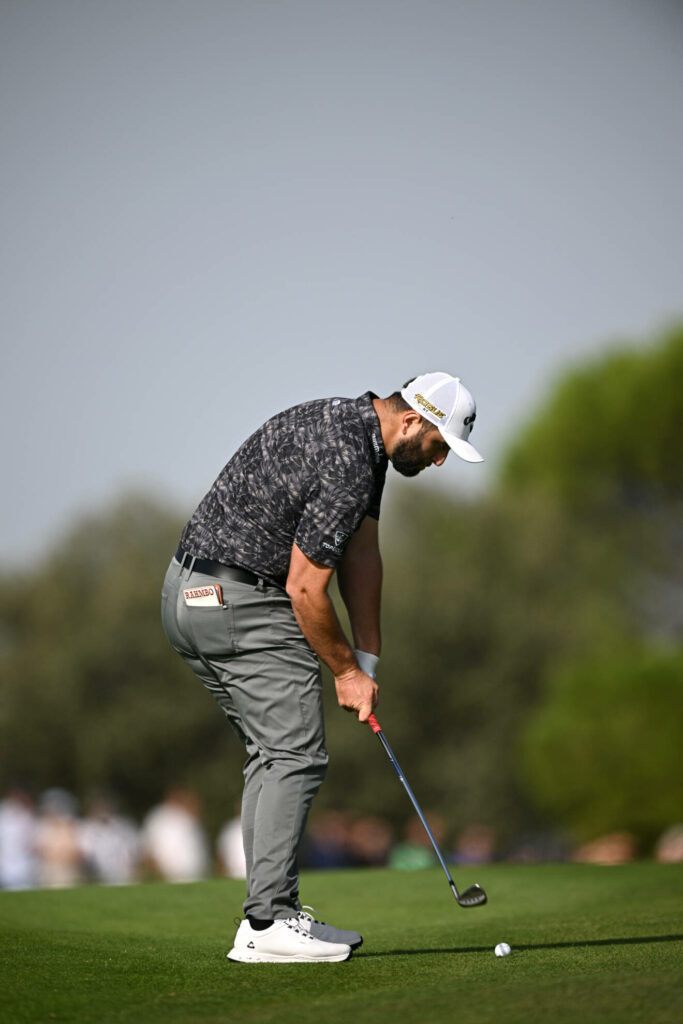 8. The biggest secret to how Rahm stores such power is his ability to load the club. This is done by moving the club correctly in front of his body during the transition with the correct shoulder and wrists movements.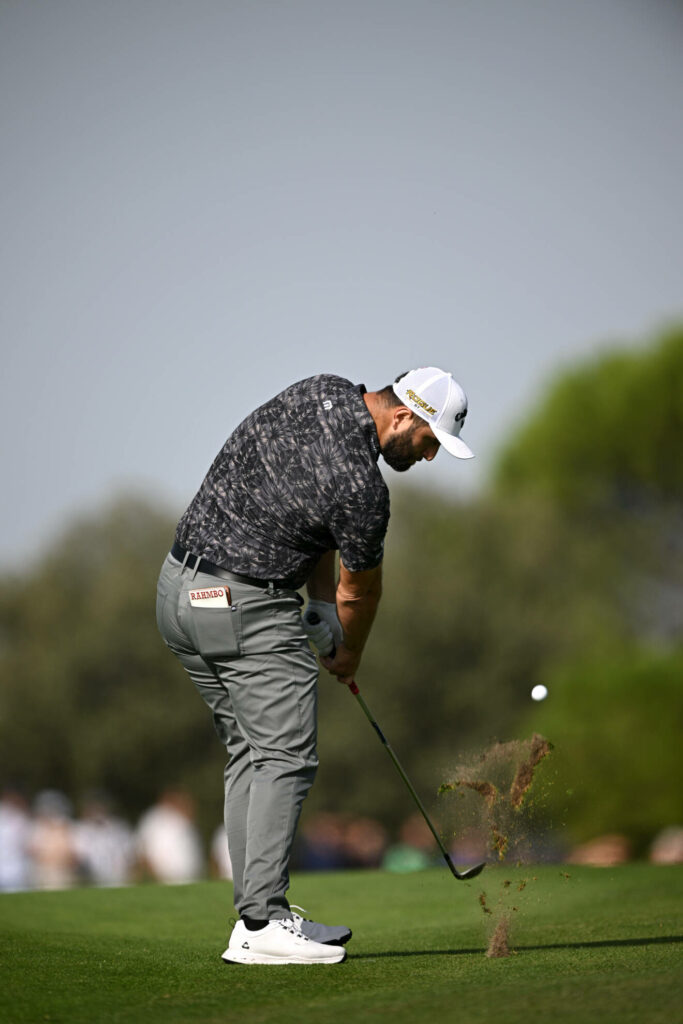 9. Here, Rahm rolls to the instep of his right foot allowing him to maintain his angles thus creating a massive amount of compression on the ball.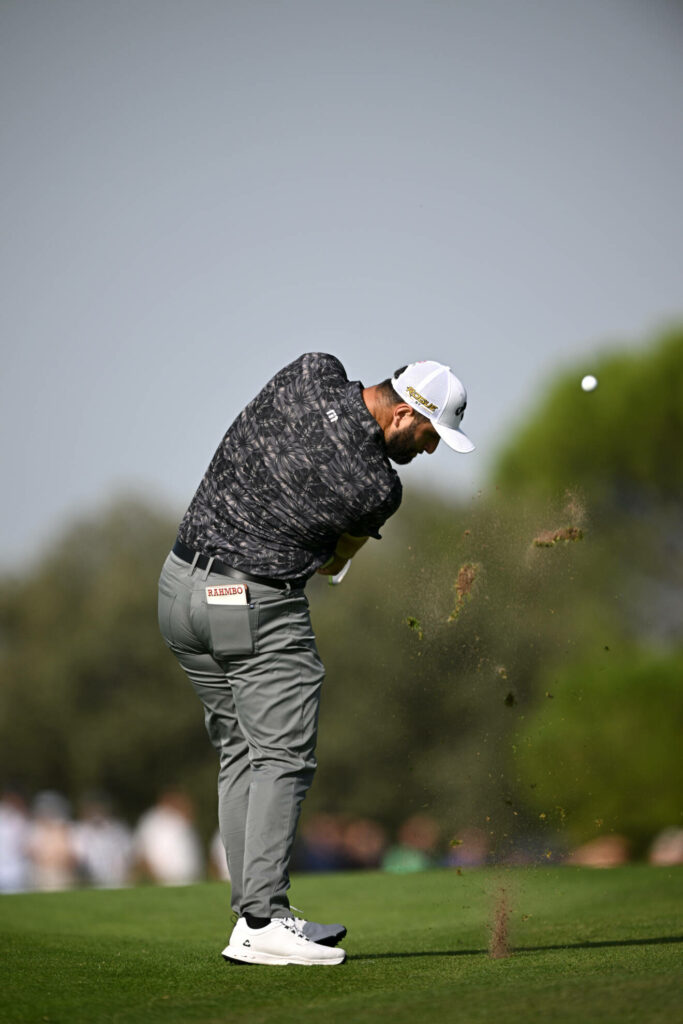 10. The World No. 1 has previously struggled to perform a deep squat due to his flexibility. He's consciously aware of this so performs daily mobility and stability exercises to improve the control of his body.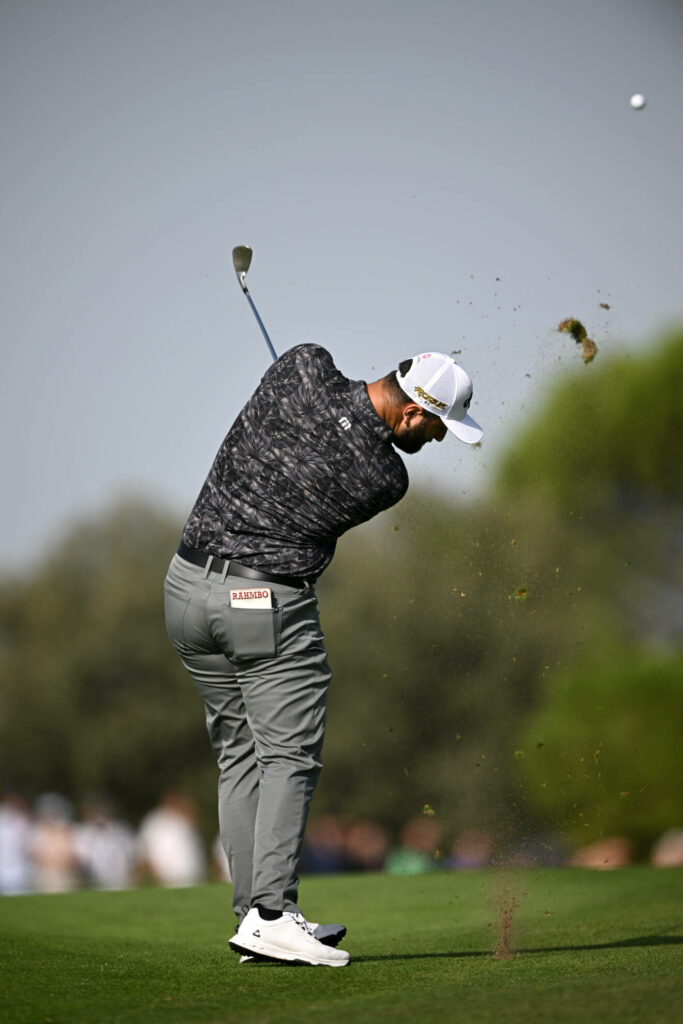 11. Some say 3D measurement is too much, yet it's vital in measuring what we can't see on video. Jon has utilised this to enable his body to perform so efficiently. Visit the Peter Cowen Academy at the Emirates Golf Club to measure where you can gain extra power.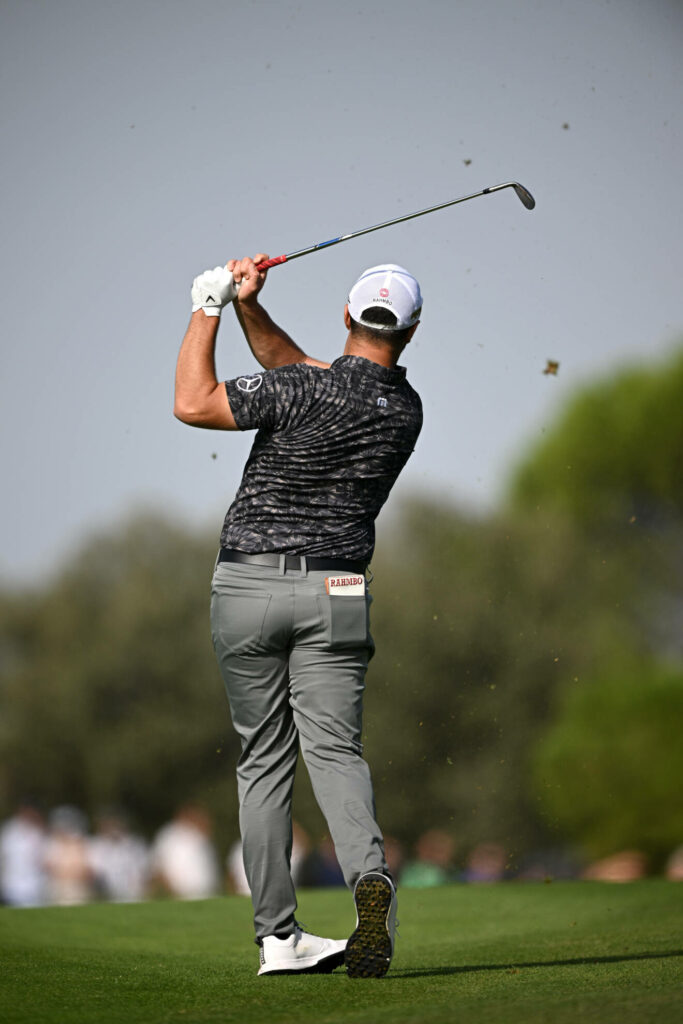 12. The finishing position with the vast majority of his weight on his left foot. Rahm remains one of my favourite players for his ability to maintain his angles. His swing is perfectly matched to his bodies abilities and he utilises them to the max.