I've been working with Thomas since he was 12, after I was commissioned by the Belgium Golf Federation. I got the kids to do my tennis ball drill for an hour and Thomas would do it for an hour-and-a-half.
You could see at an early age Thomas had the talent. He went to the University of Illinois and won the individual 2011 Jack Nicklaus Invitational and the individual 2012 NCAA Division I Championship in his second year; the next year, he finished second with his team at the 2013 NCAA Division I Championship and won the individual 2013 Big Ten Conference Championship.
He left to join the European Tour and made his mark with three victories. In 2016 he earned a place on the Ryder Cup team, collecting four out of five points in his debut for Europe at Hazeltine. He's had a few issues in recent years to deal with off the course and to see him win this year's Portugal Masters and to contend at the DP World Tour Championship has been one of the highlights of the year for me. Expect to see him back inside the top 50 in the world soon.
---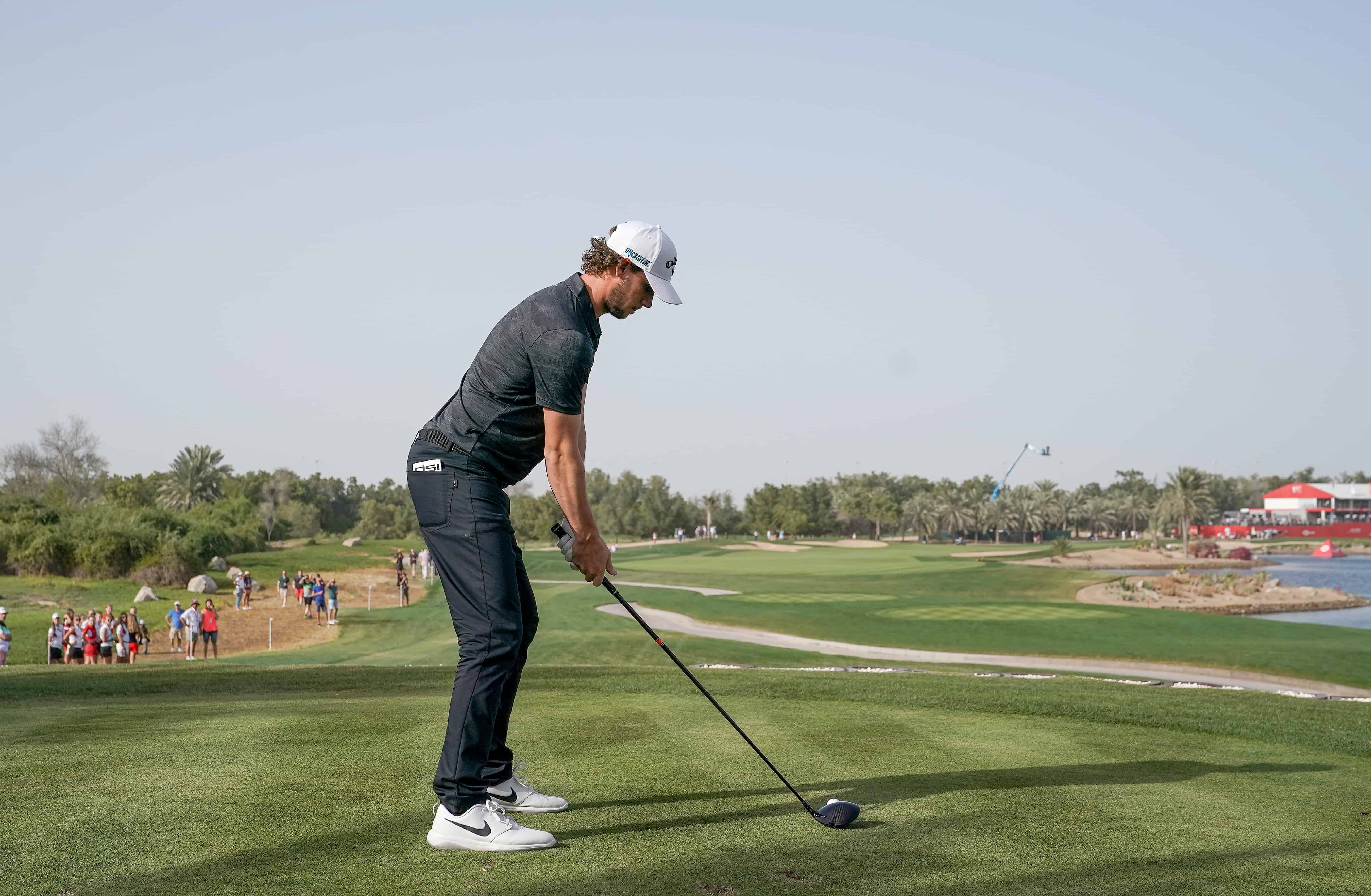 1. Thomas is 6 foot 3' tall, but he's fairly symmetrical in his upper body and legs, so he hasn't got extra long legs, that's why in frame one his posture looks really comfortable. His arm hangs good under the sternum and his hands are under the sternum.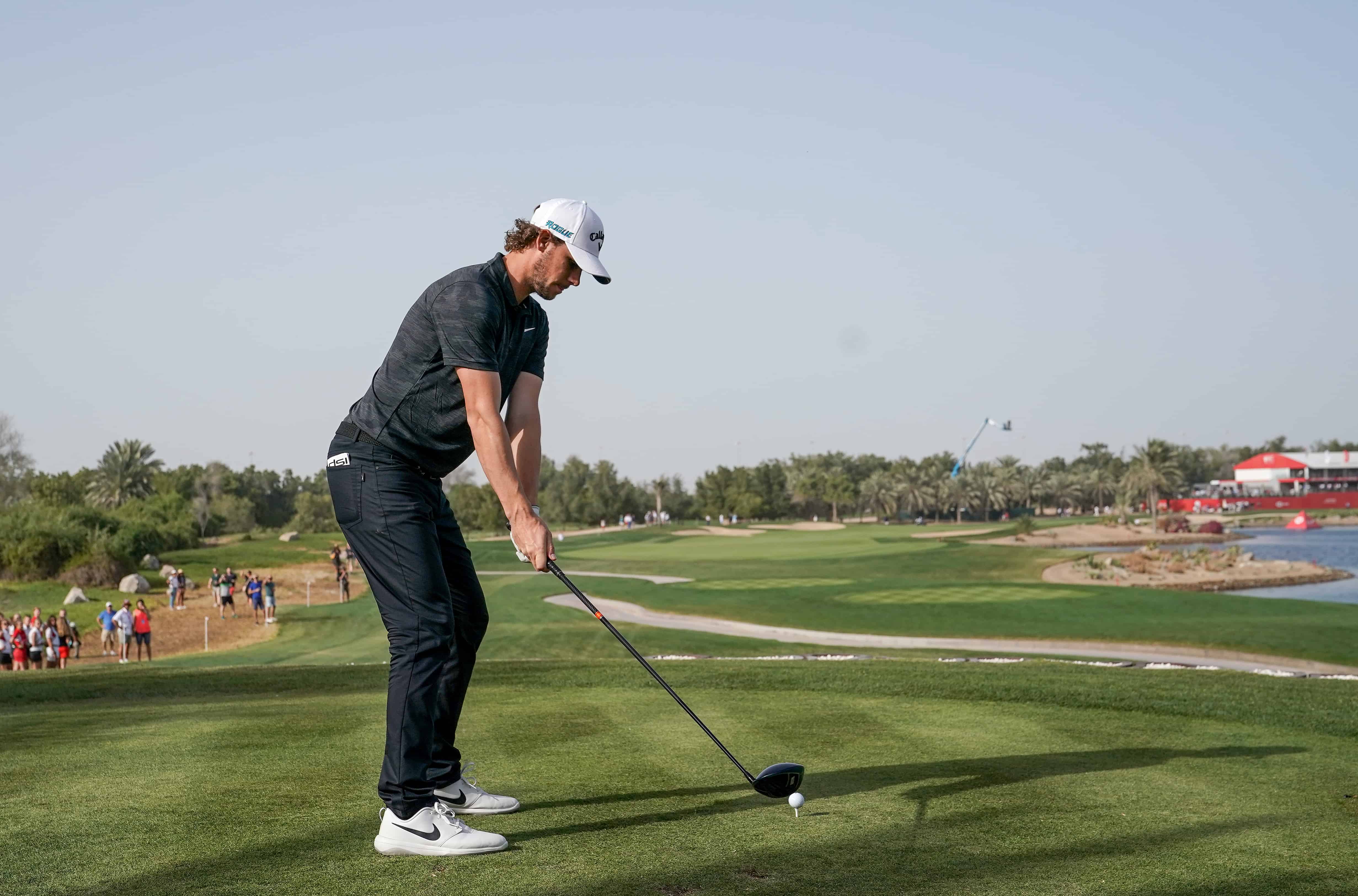 2. Initiating the move. What you don't see with this movement is he's actually used his feet to allow the arms to actually swing on plane, so it looks a little bit like he's taking it slightly outside on the backswing. But he's keeping perfectly on plane and he's using his upper body to work the club upwards.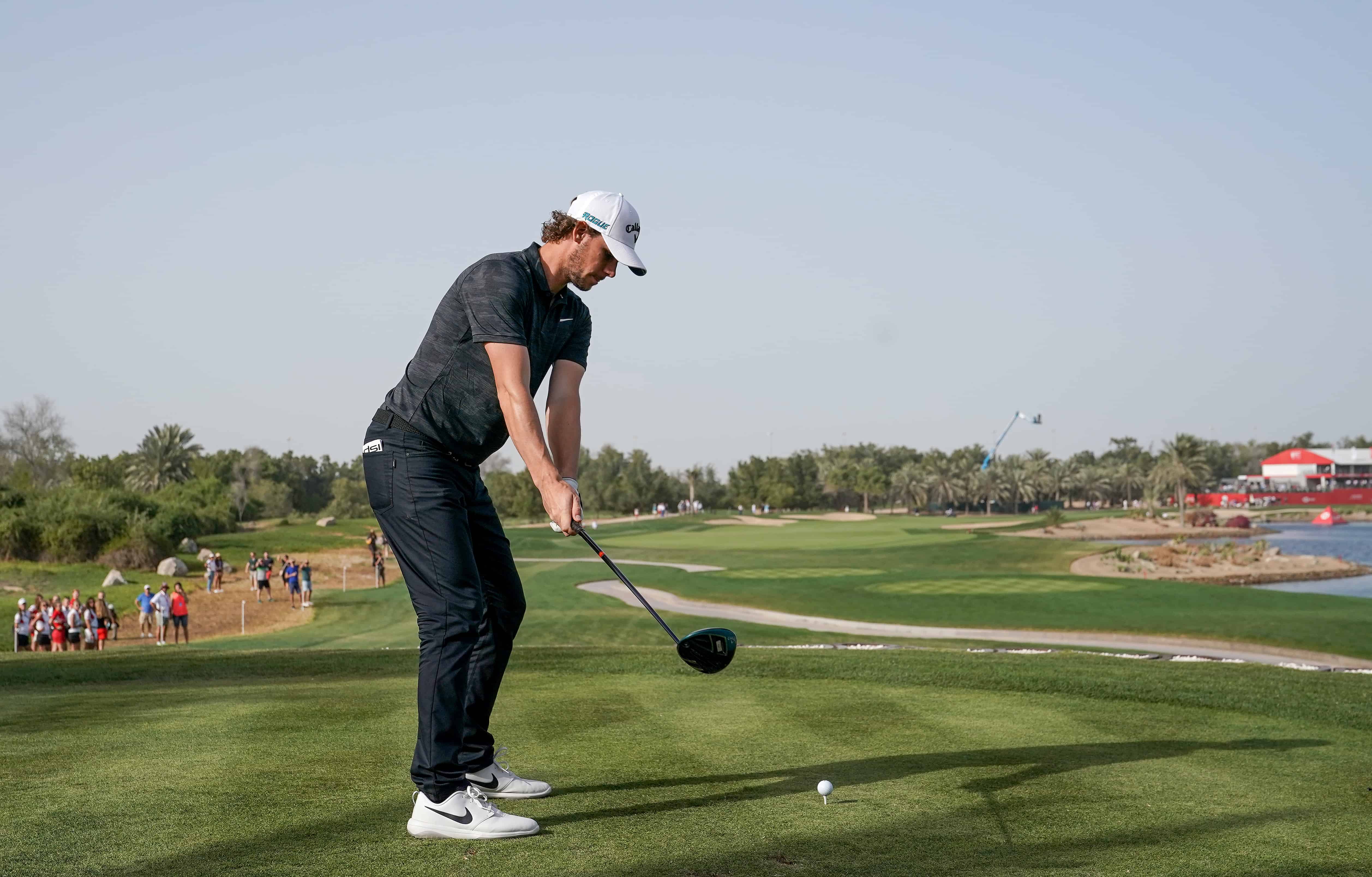 3. He's now starting to allow the wrists to cock a little with a little bit of hinge on the right wrist to keep his left arm in plane.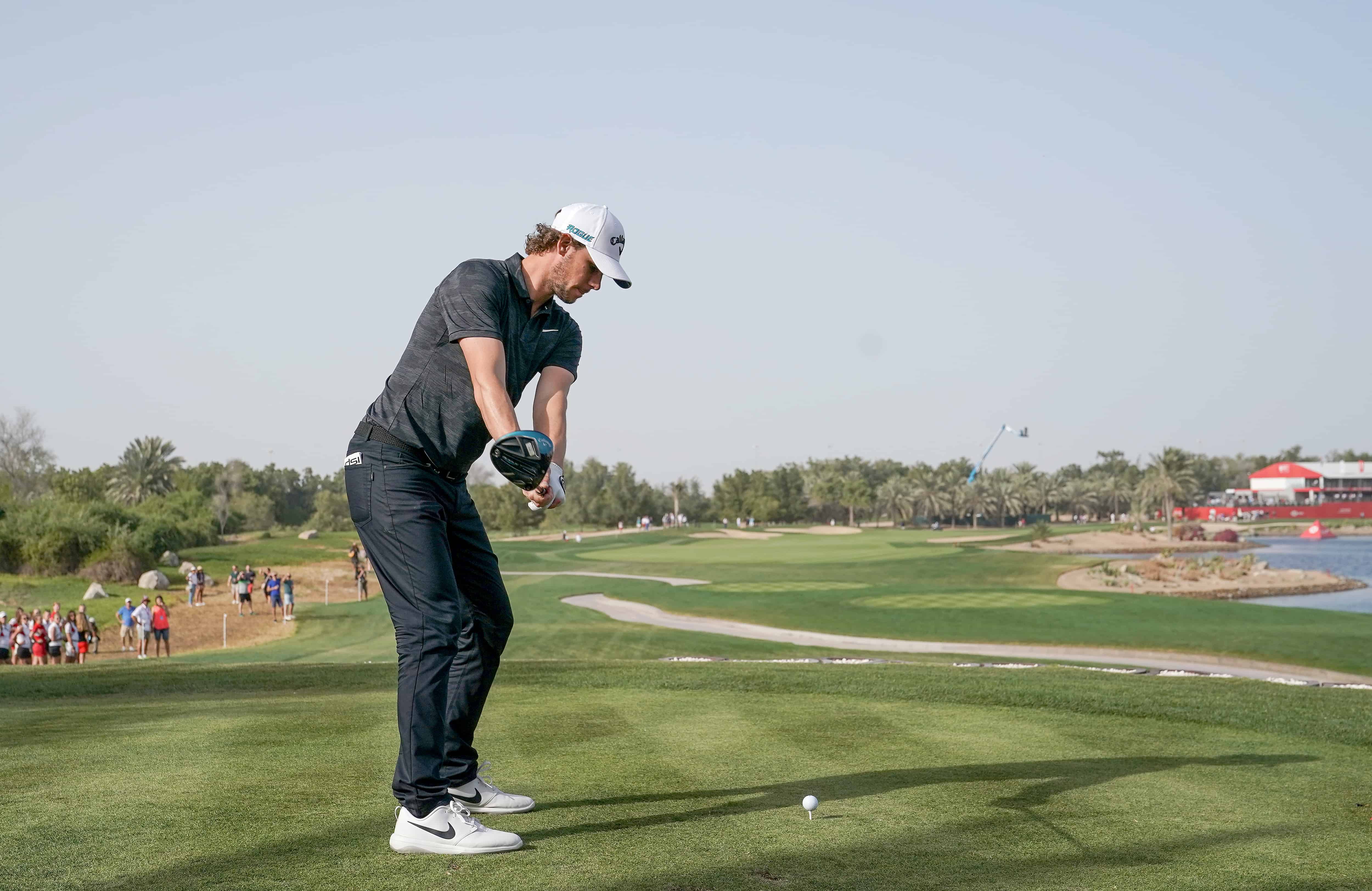 4. The left arm coming straight towards the camera, clubface at what people would call a little bit strong. But it's actually perfectly square and he's only turned probably 30 degrees and now he's starting to coil.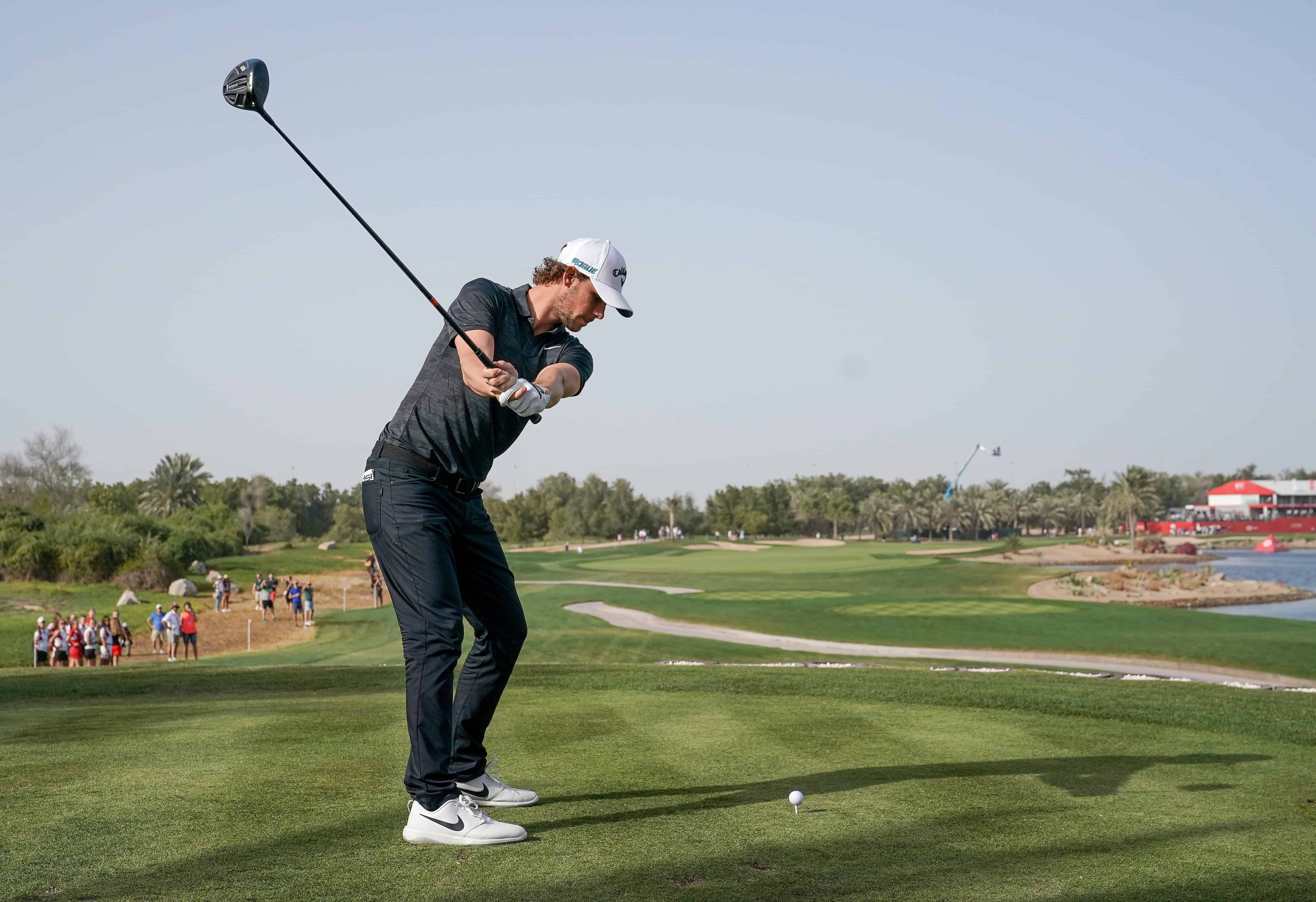 5. His upper body is coiling and his club is moving around correctly through his chest position parallel to his shoulder plane.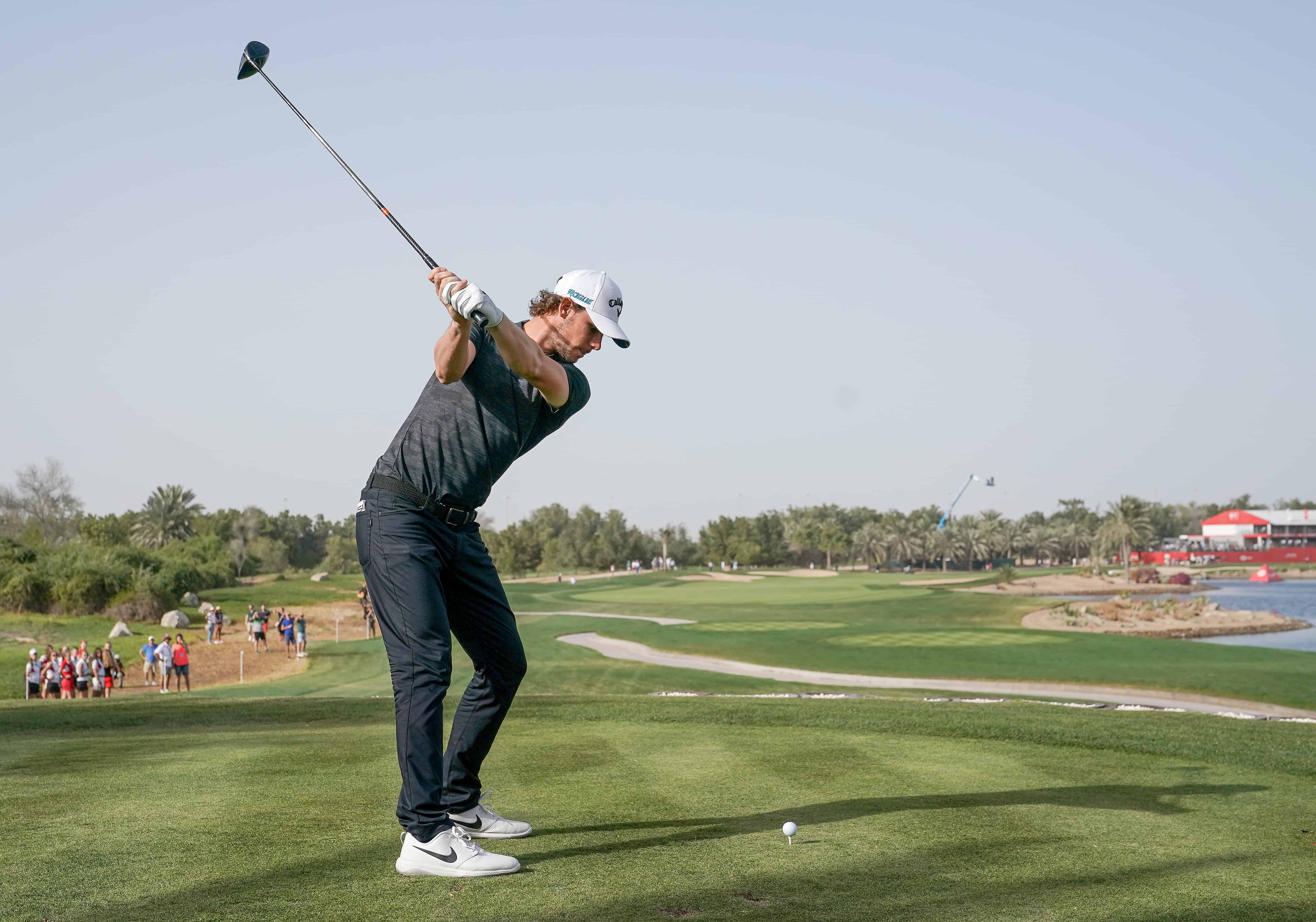 6. The left arm is getting parallel to the shoulder plane, with the right elbow and shaft in great positions.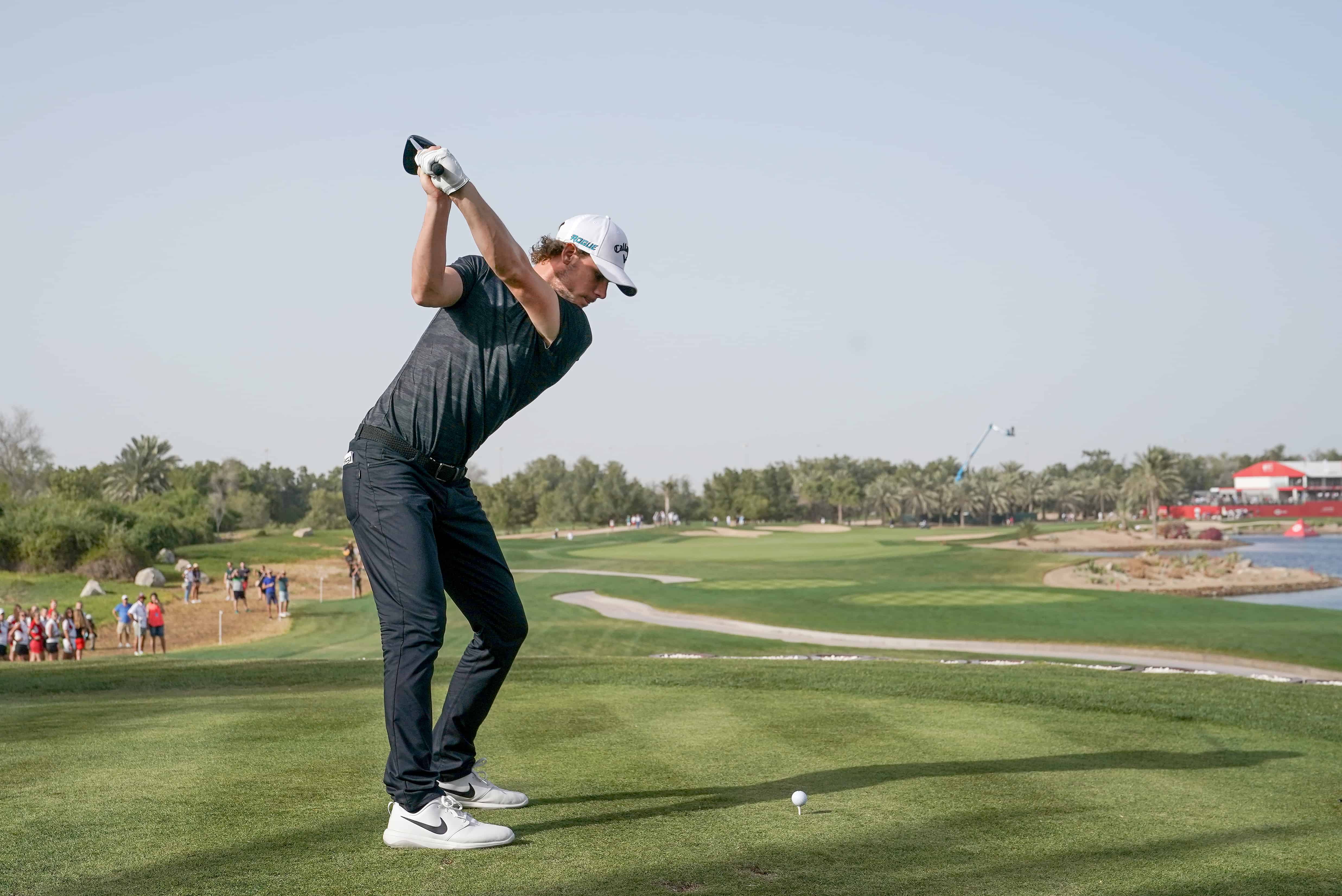 7. The left arm has gone slightly higher than his shoulder plane but the right arm is supporting it perfectly. That enables him to initiate properly with his lower body.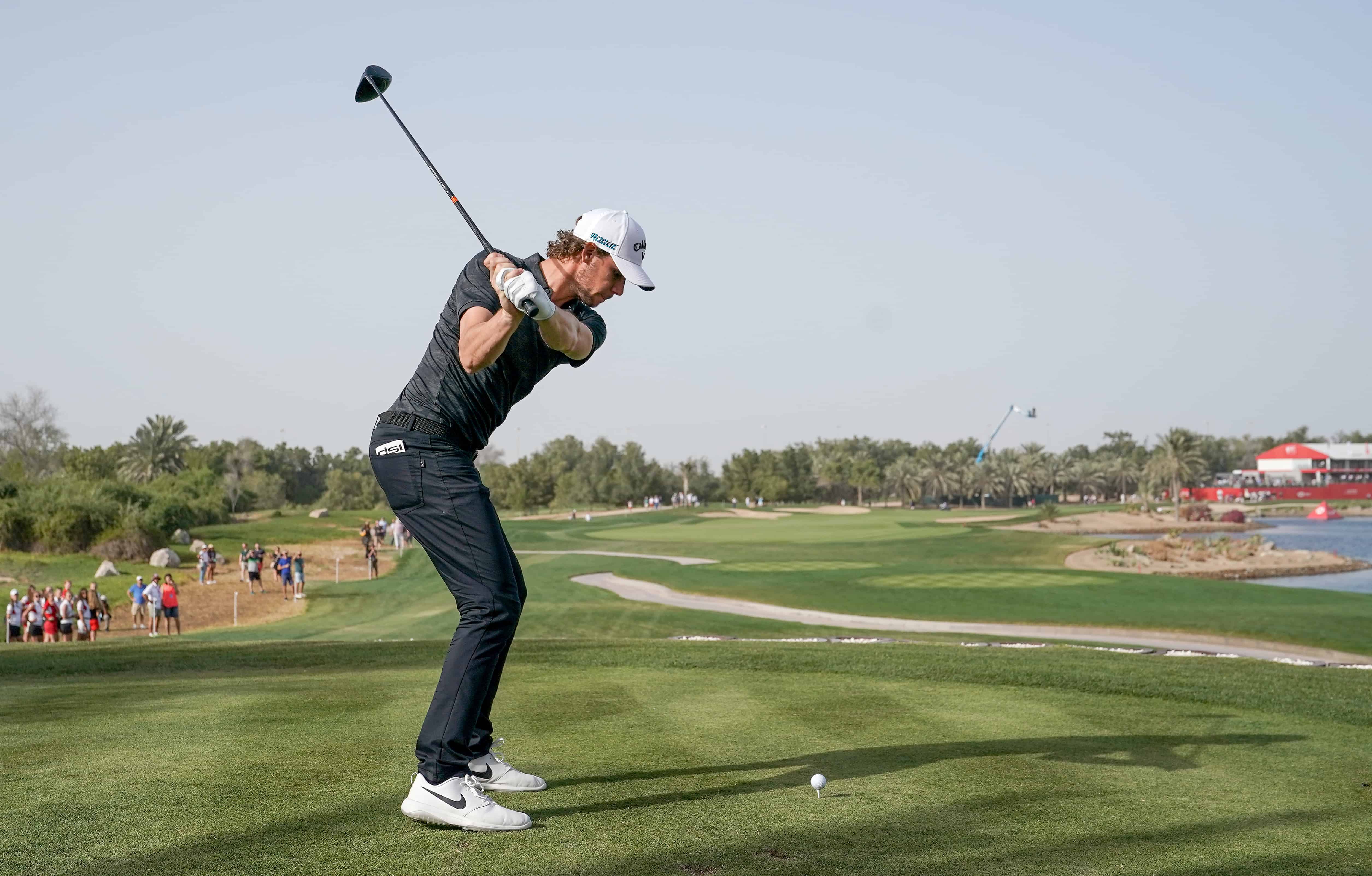 8. The legs have gone back to parallel, ball to target line, and his upper body is starting to actually fall, rather than be forced into position. So, his left arm's working really nicely and the right elbow's moving around his rib cage and he's got a differential between hip and upper body which keeps the coil.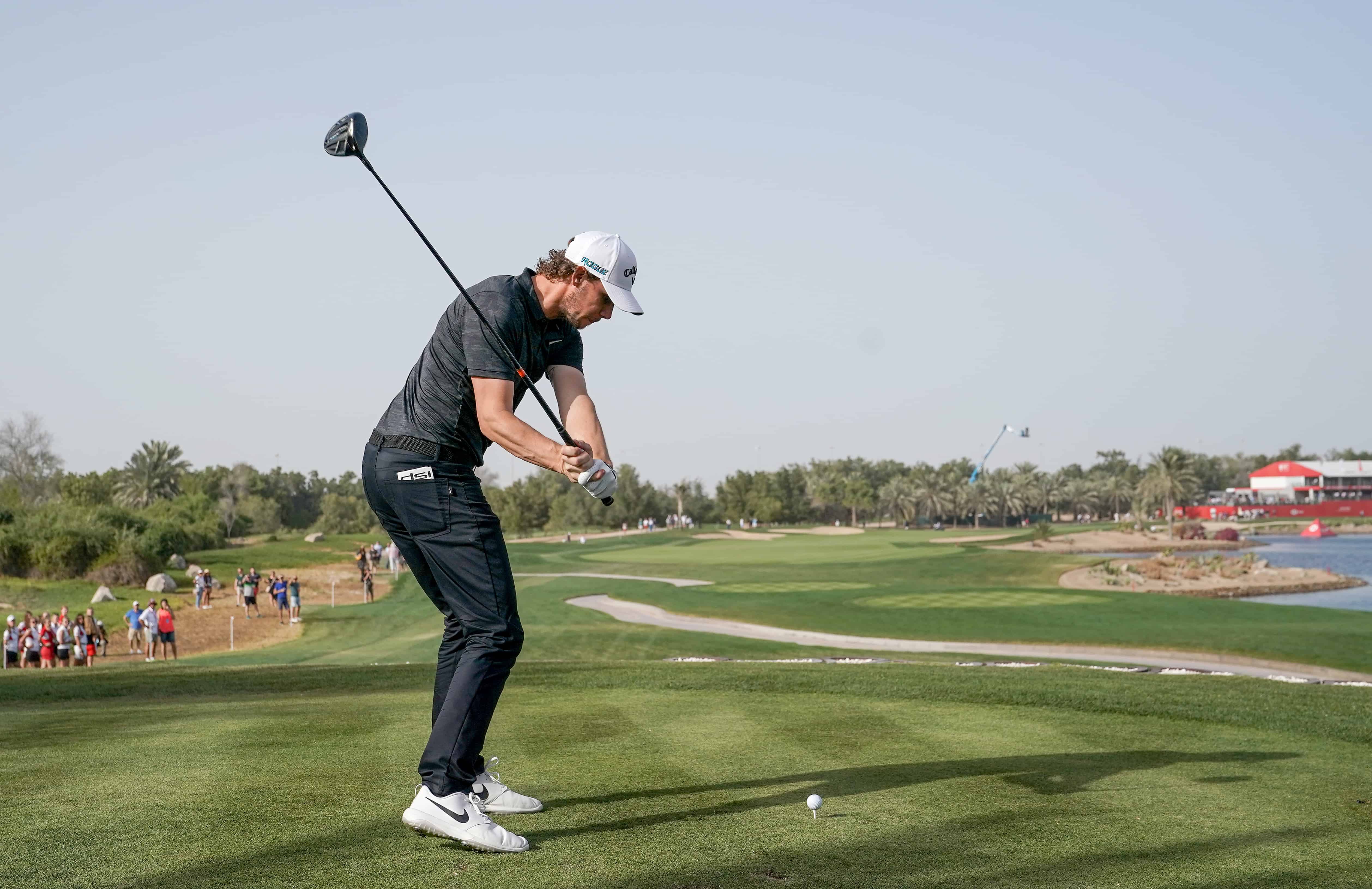 9. There is even more differential between hip and shoulder in this image. I would like the shaft to be a fraction lower and through his middle of his bicep, rather than the top of his bicep. Then the left arm should be more vertical and the shaft a little flatter, but that's being very picky.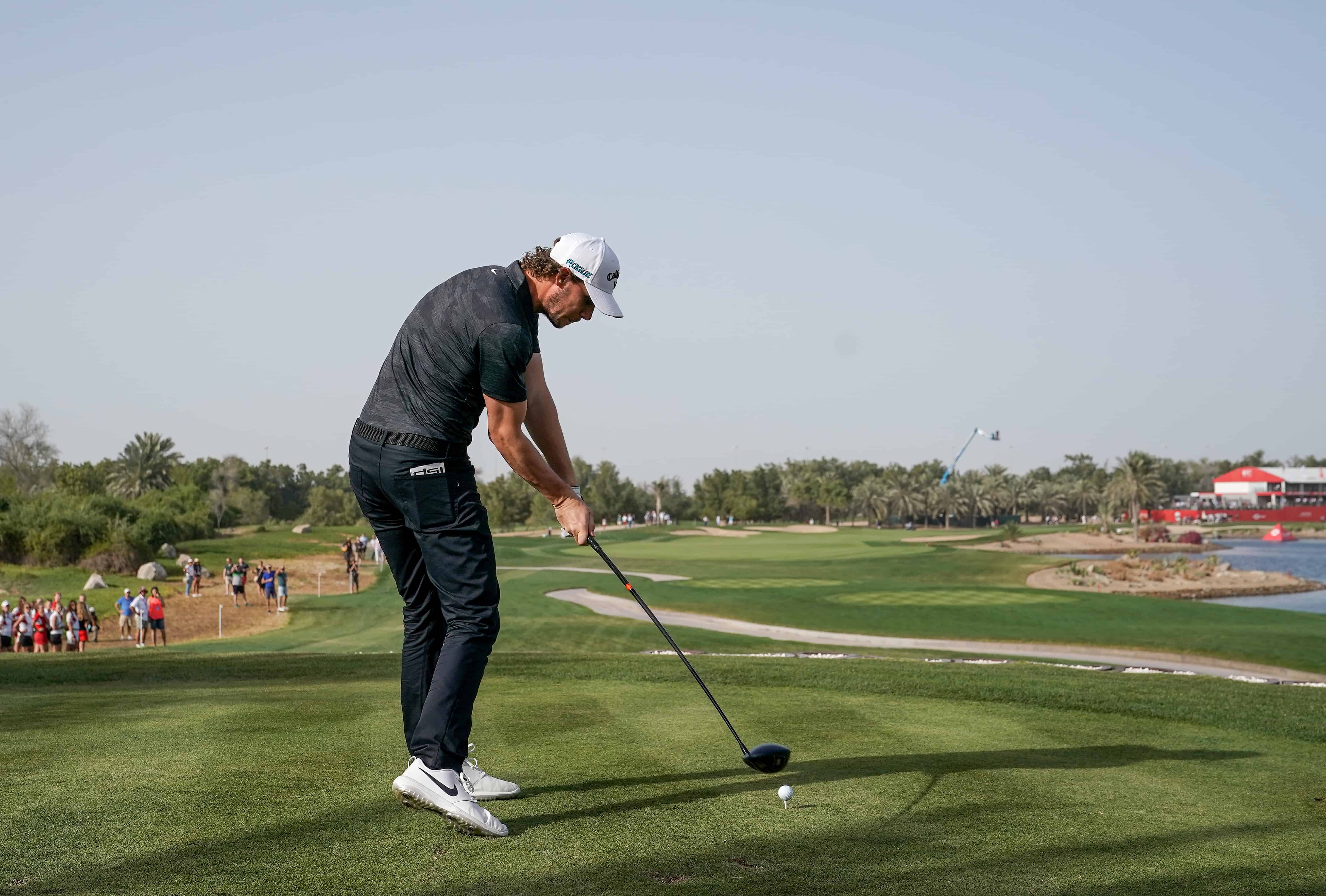 10. The body rotation is great, and the arms are stretching down and the left arm to shaft is a straight line. He's really just getting out of the way with the speed that he's got. You can't see the speed in these static photographs, but there's 125 mph clubhead speed and 180 mph ball speed plus.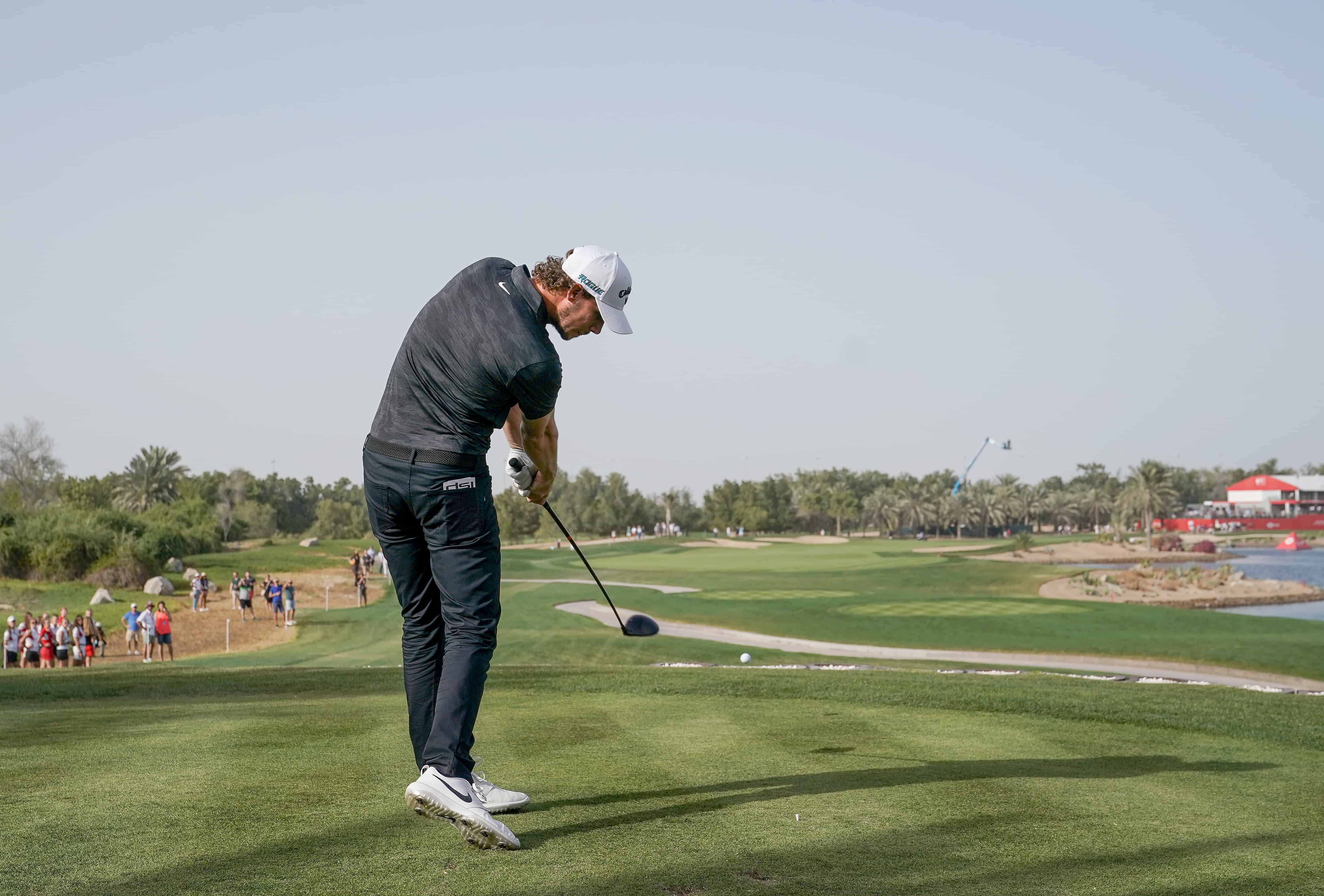 11. The extension and stretch. His hips have come back into position, his coccyx has come back towards the camera here and his shoulders are stretching. Then it just flows to number 12 where the left arm now is falling properly, extension up to the finish where he almost can't hold it.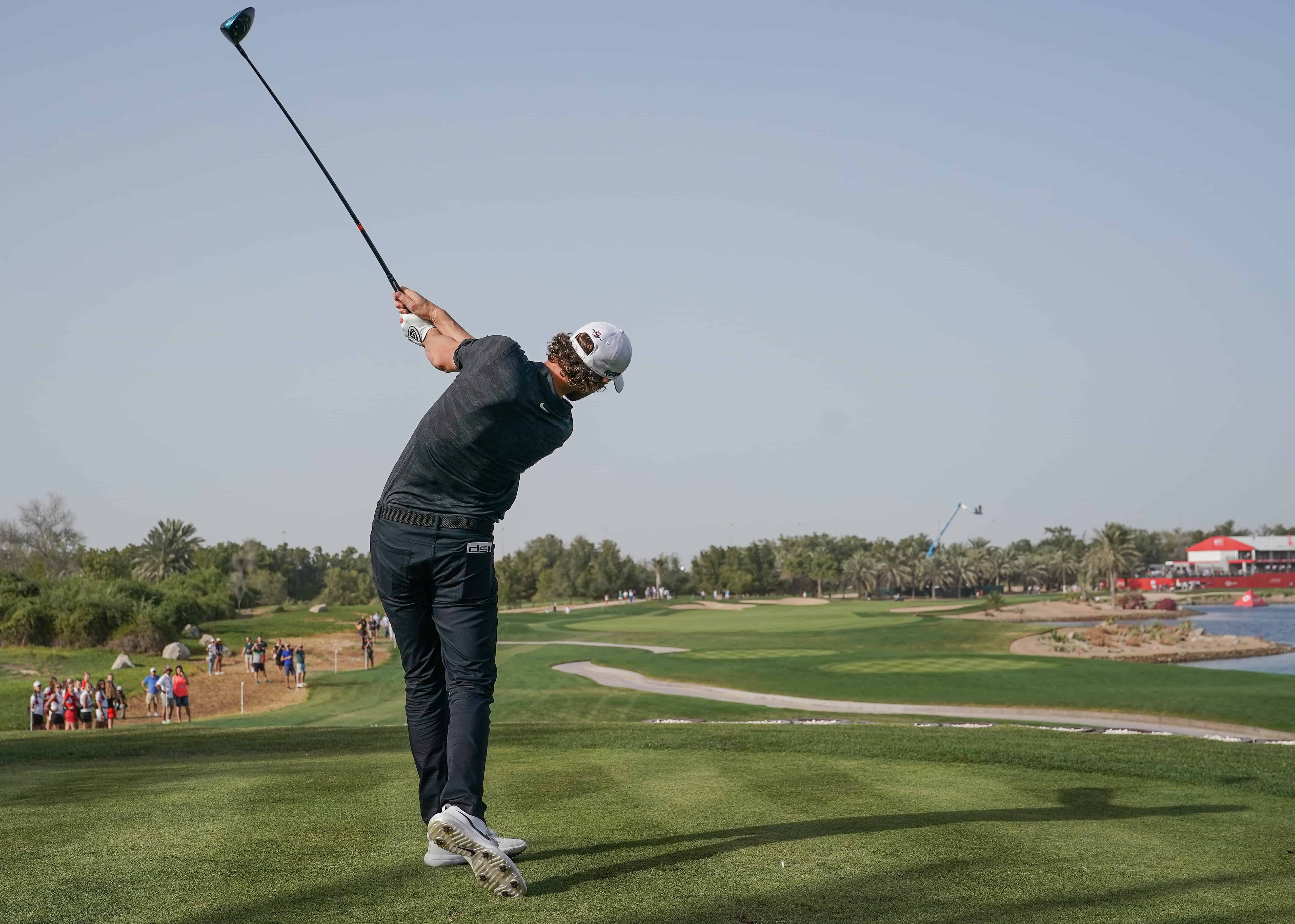 12.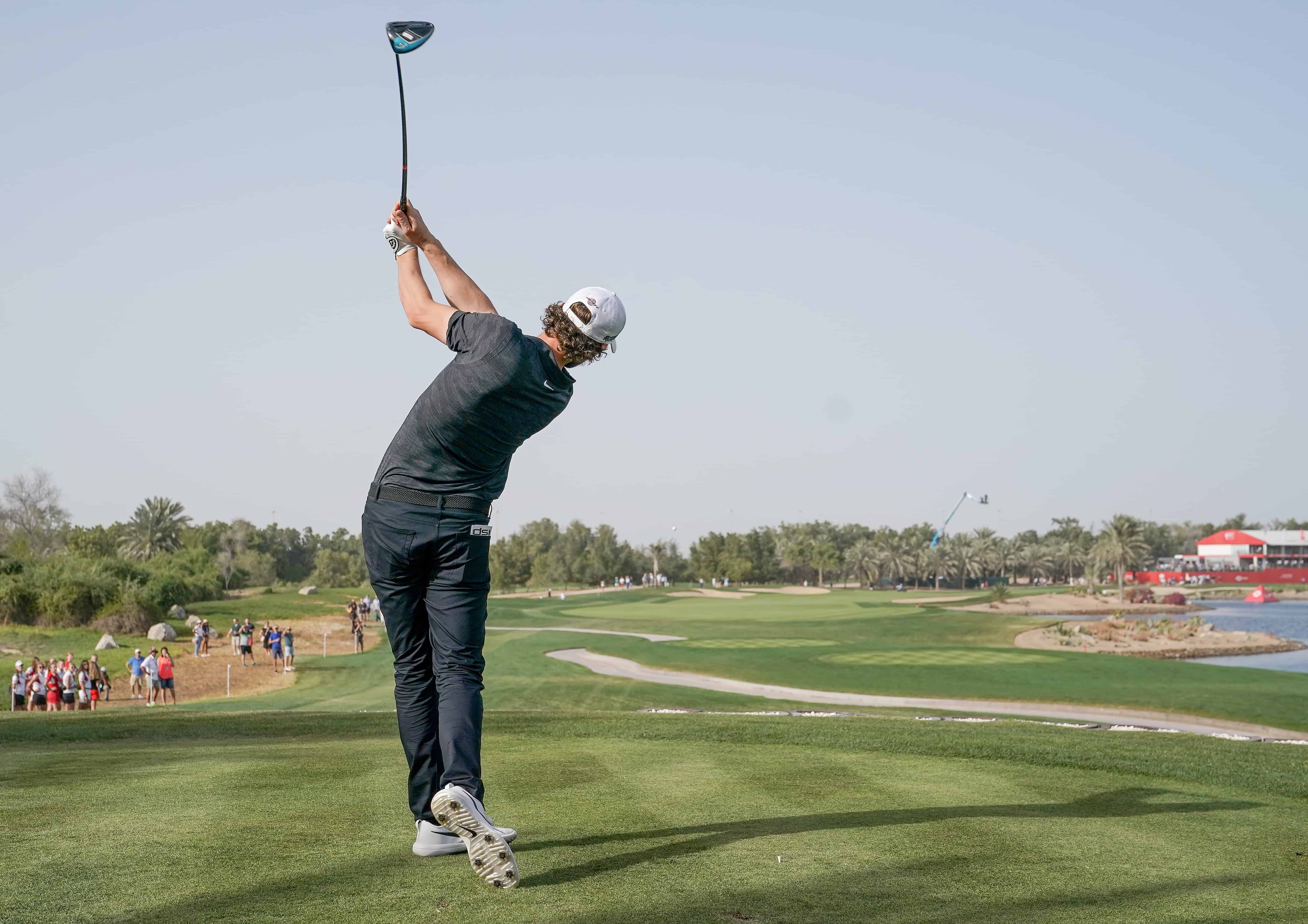 13. No stress on the traps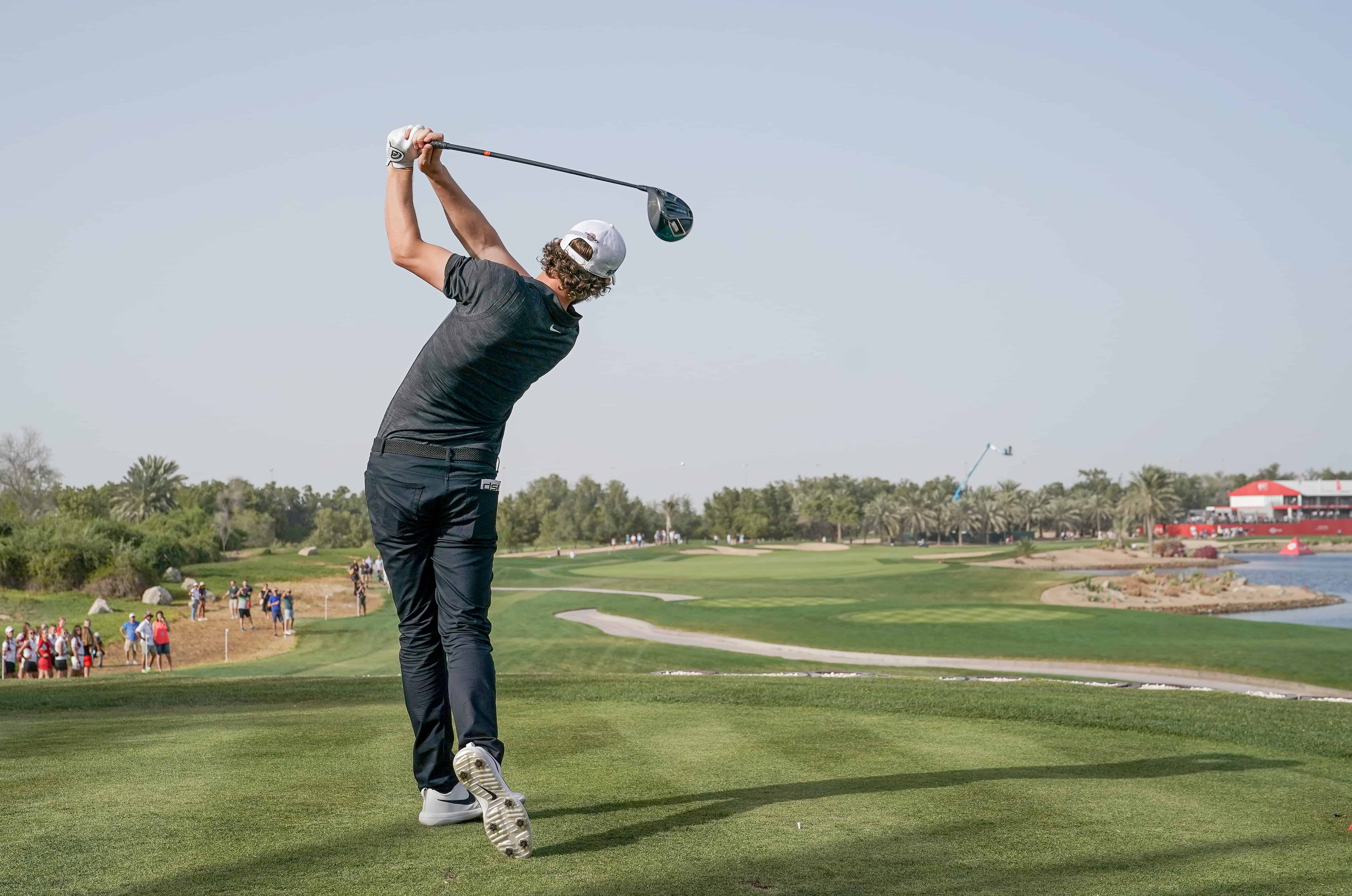 14. Now it's getting forced to finish with the rotation of body in frames 14 and 15. From frame 15 you could tell with the left arm in the finish, there's no real stress on the upper left trap, which a lot of golfers are getting these days.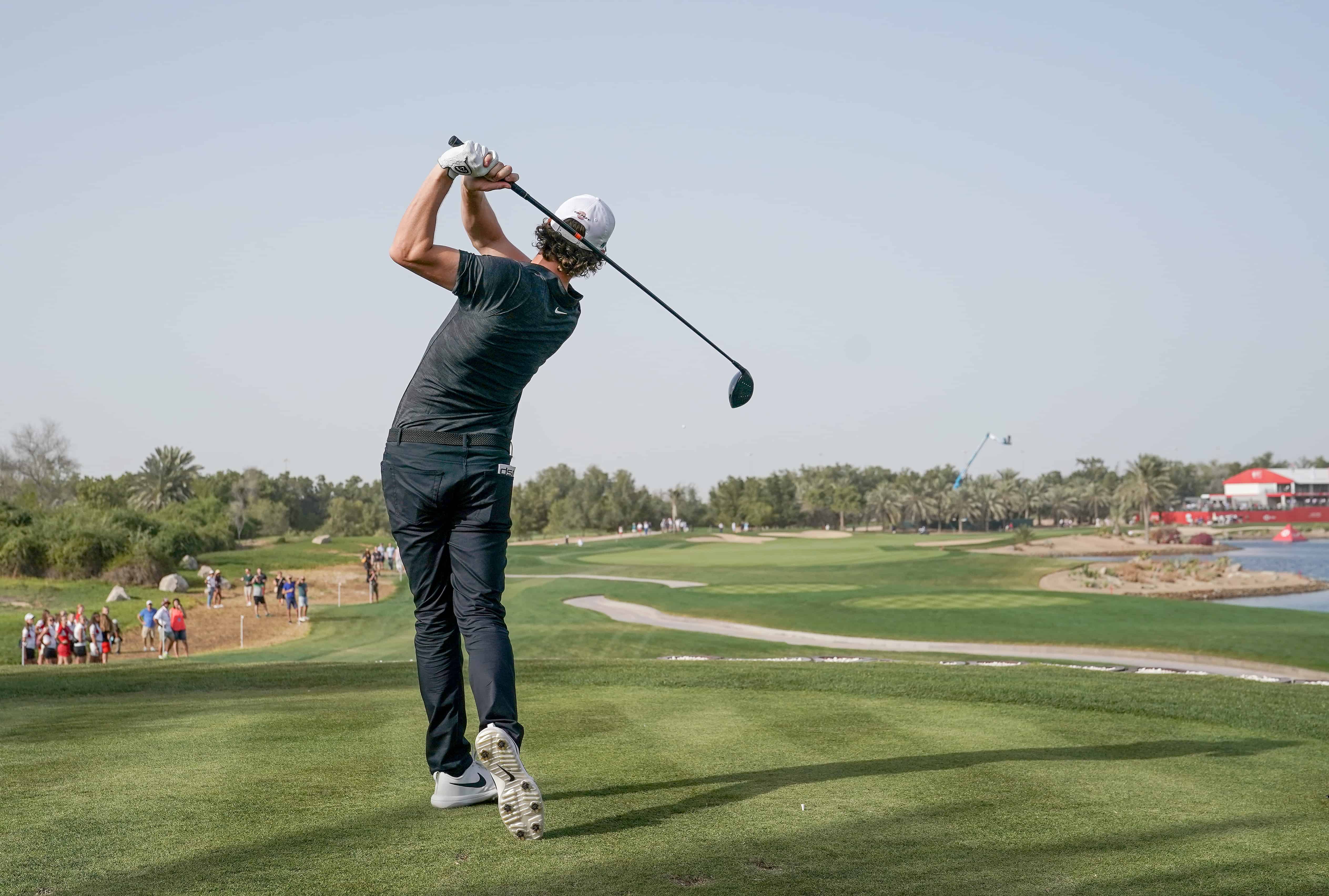 15. Hogan like finish with the arms!