By Jonathan Craddock, PGA Professional, Pete Cowen Academy
Widely regarded as the 'Angry Golfer', Tyrrell Hatton has had a lot to smile about recently following a string of fine performances on the PGA Tour, which saw him collect $2.7 million for finishing second at last month's PLAYERS Championship, the biggest prize of his career to date.  During that tournament at TPC Sawgrass he equalled the back nine course record, 29, making birdie at seven of his last nine holes. He is certainly one of the most exciting golfers to watch.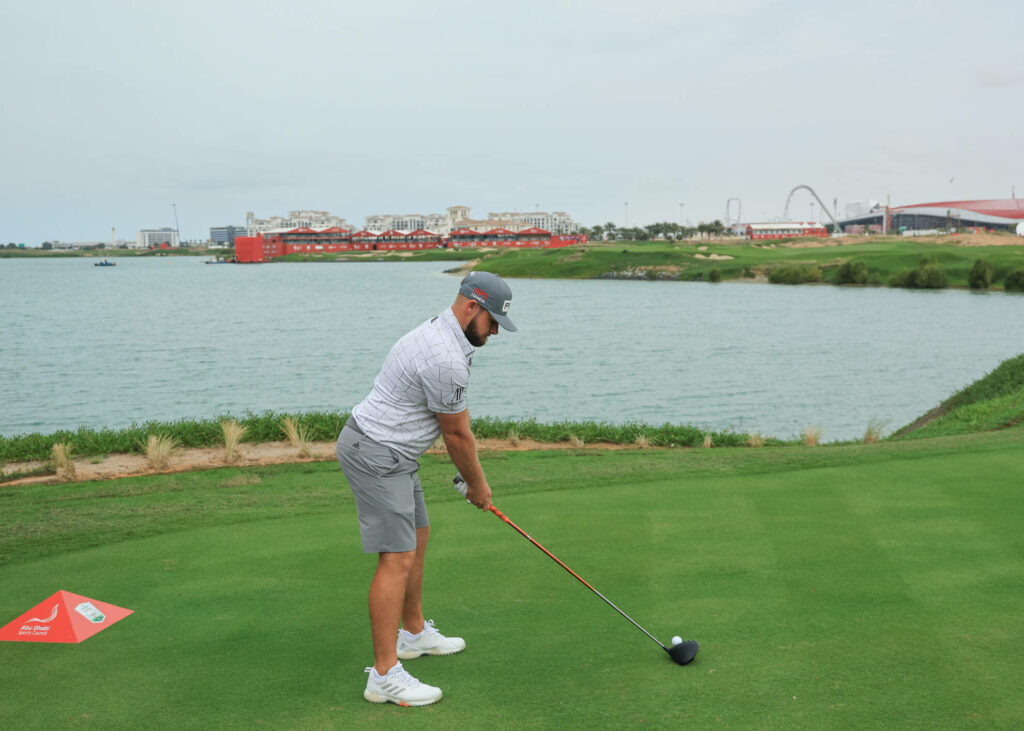 Excellent classic athletic posture here demonstrated by Tyrrell. Upper tricep over the knees and balls of the feet. As Pete Cowen says 'a good swing is built on solid foundations'. Once posture is understood, the next thing is proper arm structure.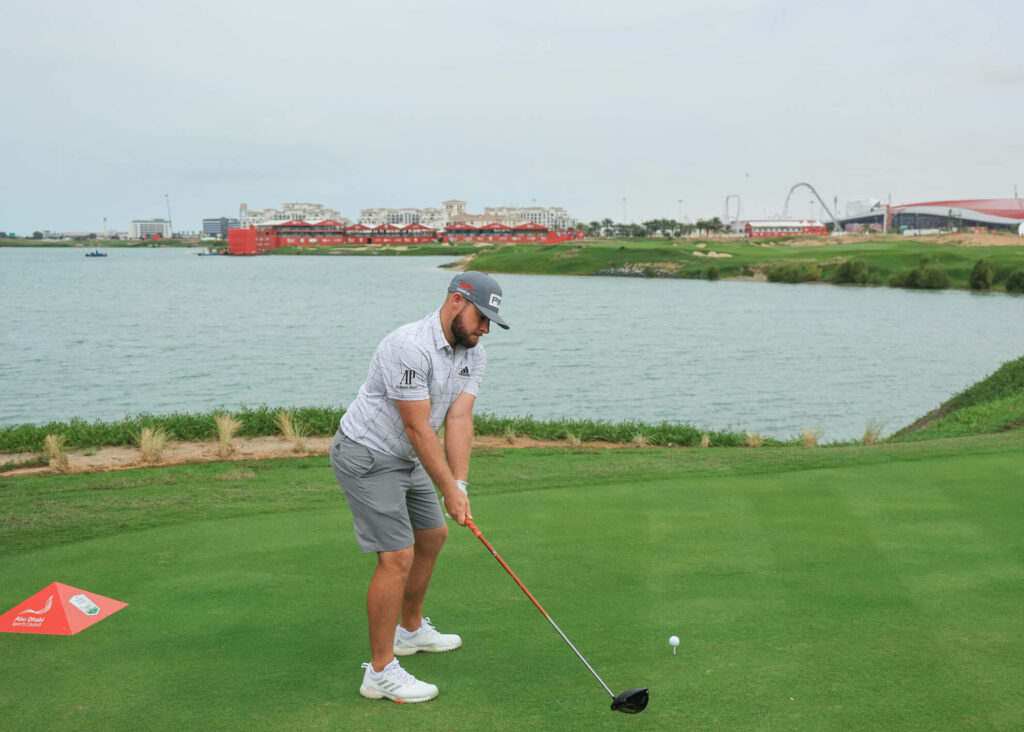 2. Tyrrell begins his takeaway with a simple movement using his bigger muscles. This allows the arms and hands to remain rather passive and in front of the body. A common trait amongst many top golfers and certainly something I like to see.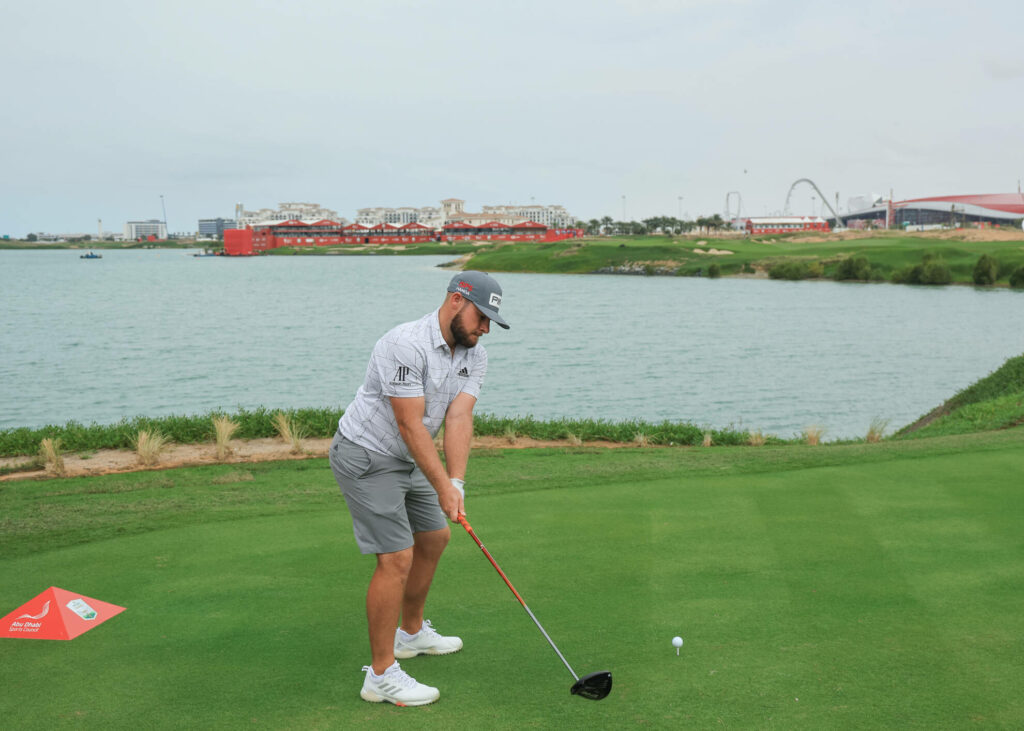 3. The Englishman maintains smooth tempo and rhythm throughout his entire takeaway. As you can see, everything remains in sync.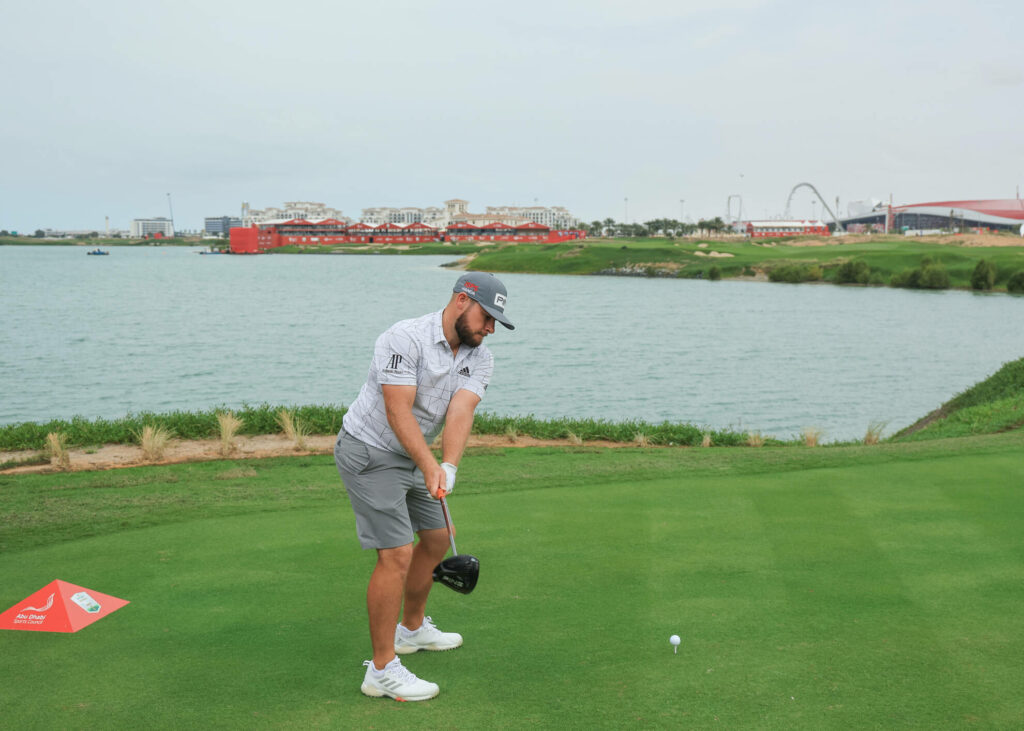 4. Tyrrell continues to maintain his arm structure as his lower body holds the ground nicely maintaining the flex in the right knee. Notice how his clubface is still looking at the golf ball.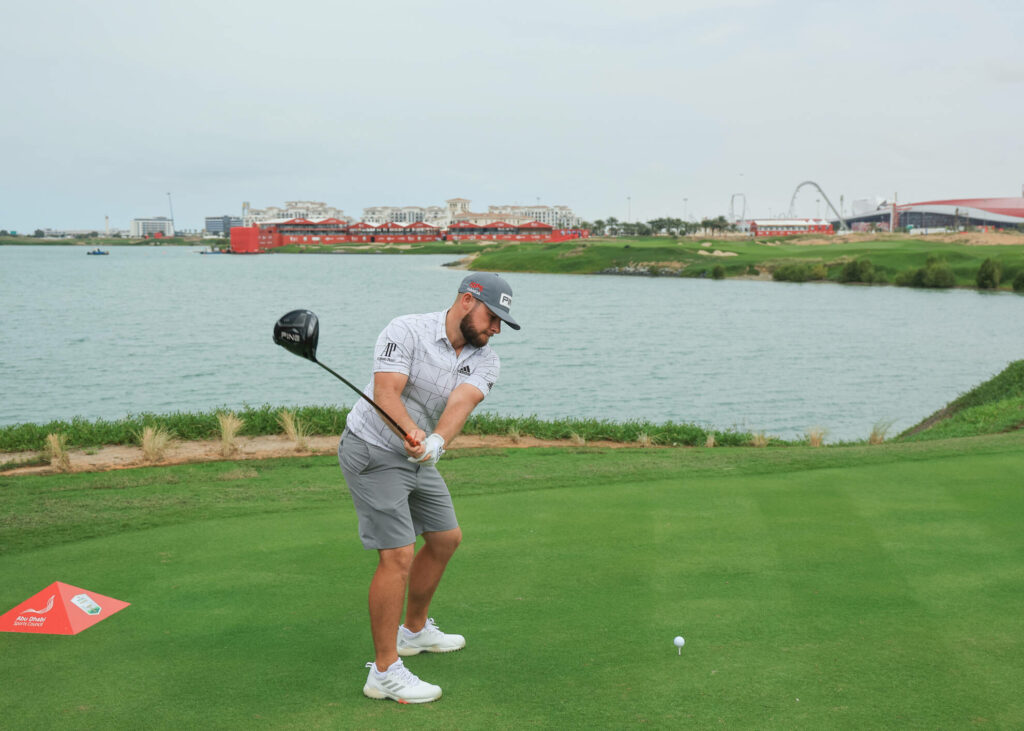 5. Tyrrell shows great stability here as he maintains the width between his knees to provide the tension needed to begin to slow down his backswing. All top golfers begin this process much earlier over novices.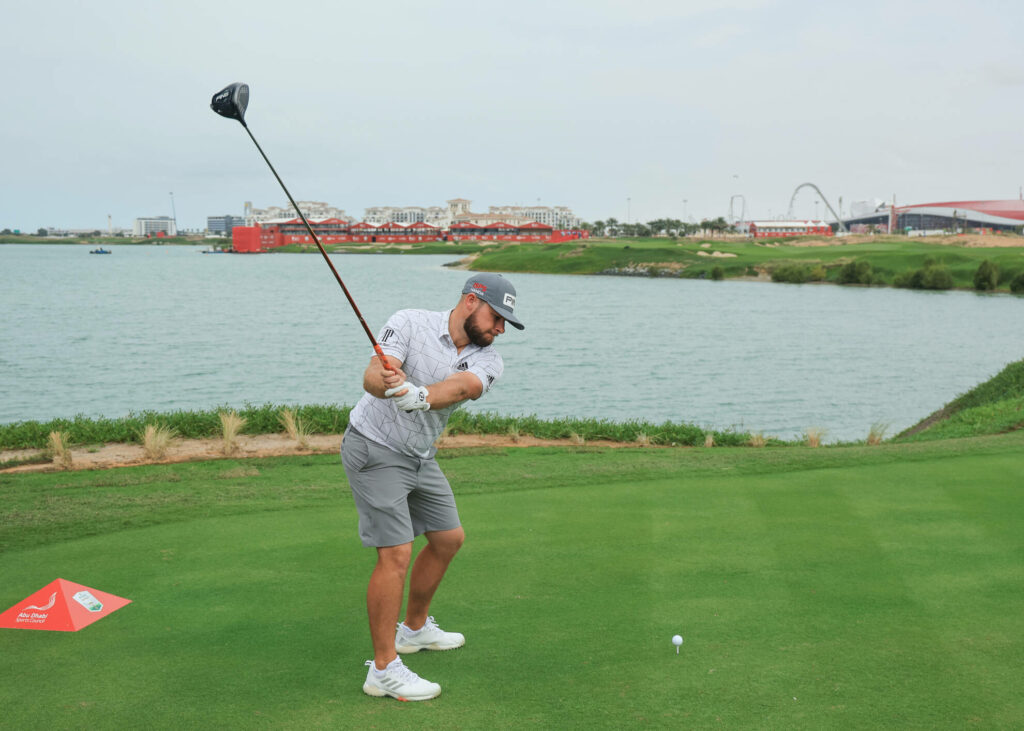 6. Maintaining his stability, he sets the club nicely with his arm hand and club movement. Notice his right elbow in front of his shoulder and club shaft is in front of his right elbow.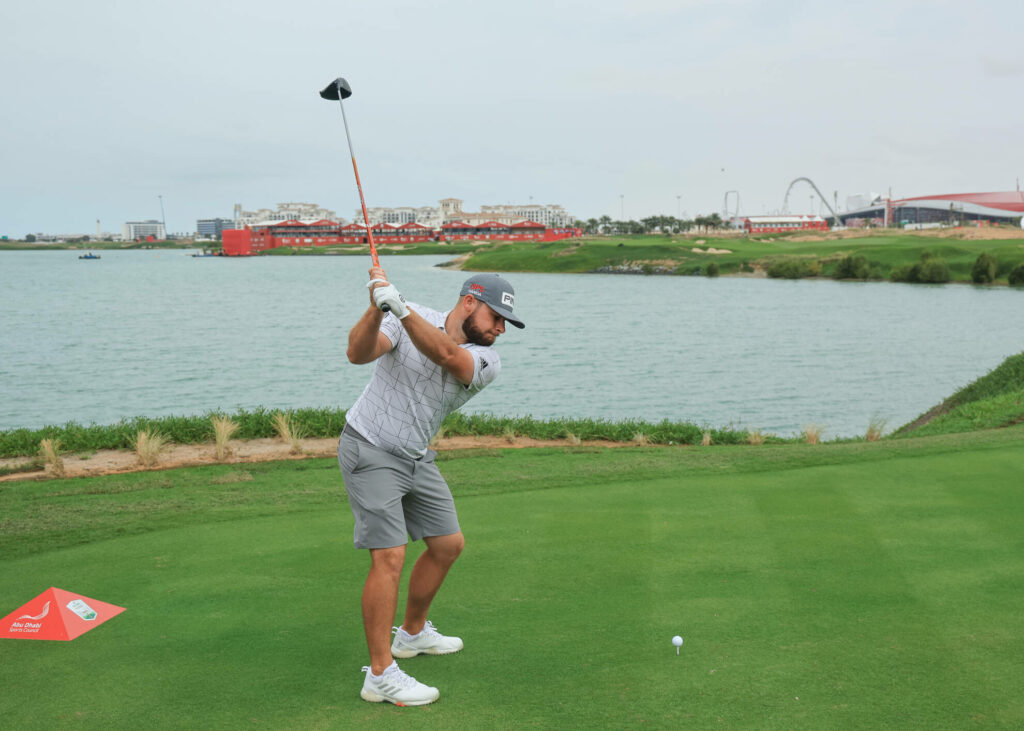 7. Tyrrell loads the backswing. Note his left hip and left shoulder position below is right as he stretches and spirals to the top of his backswing.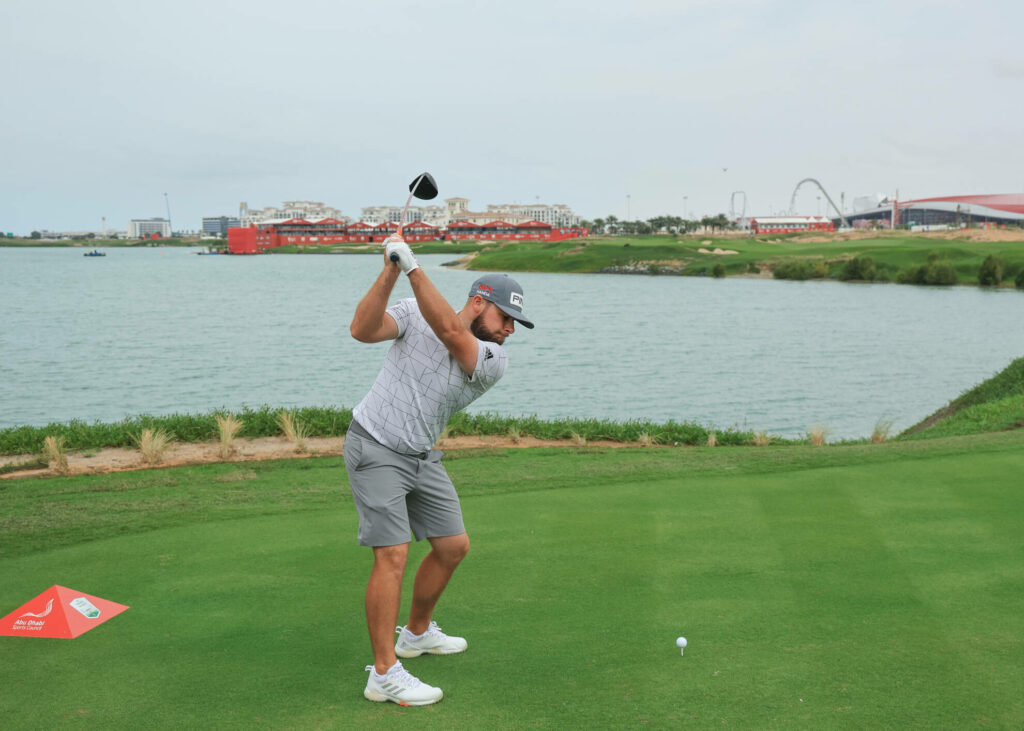 8. Classic position at the top of his backswing with his left arm above the right shoulder. More often than not I see golfers losing their arm structure with a much lower left arm position.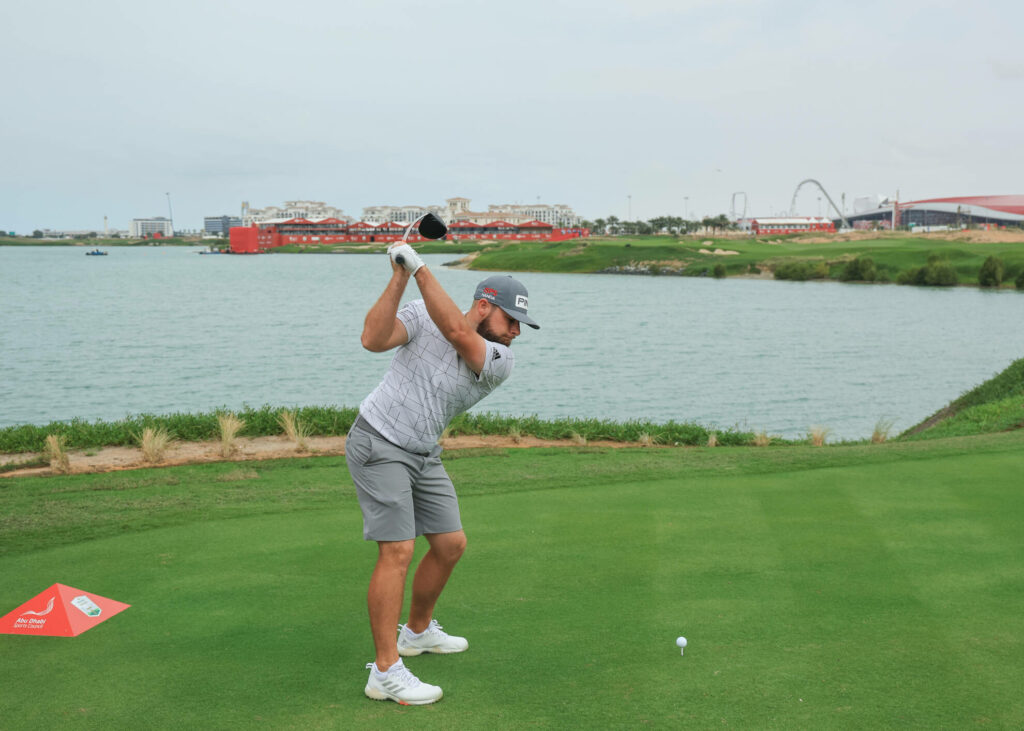 9. Tyrrell begins the downward movement lowering the club beautifully.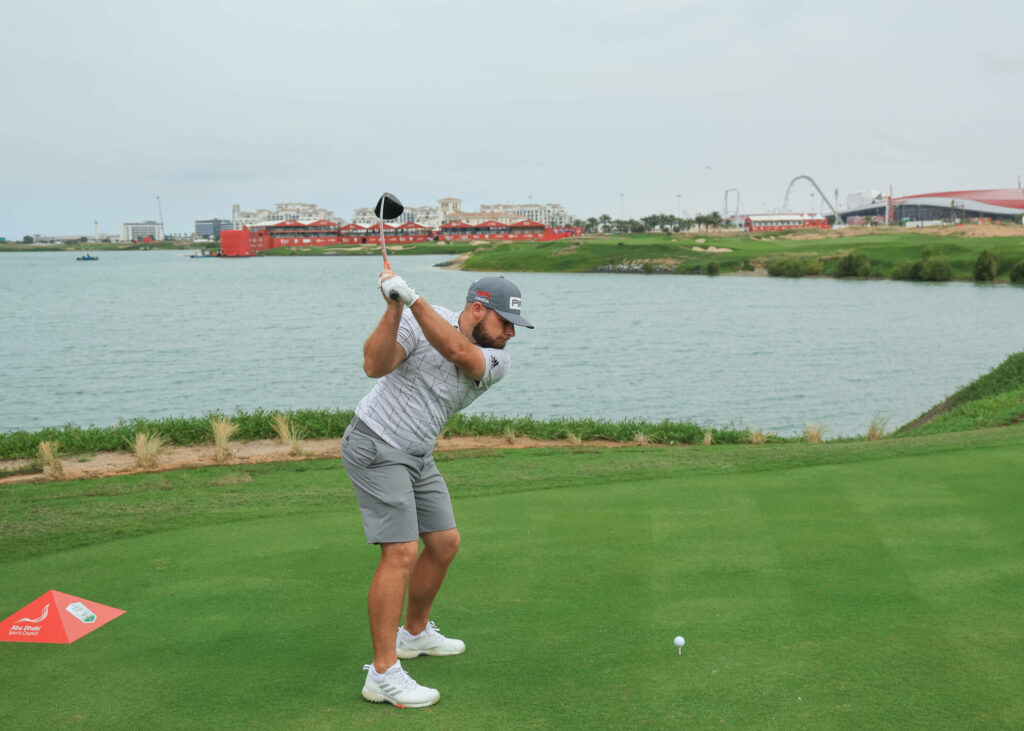 10. Maintaining his arm structure. Notice the stability in the legs as the right arm begins to provide pressure to the arc of the swing, the right elbow is behind the right seam of his shirt.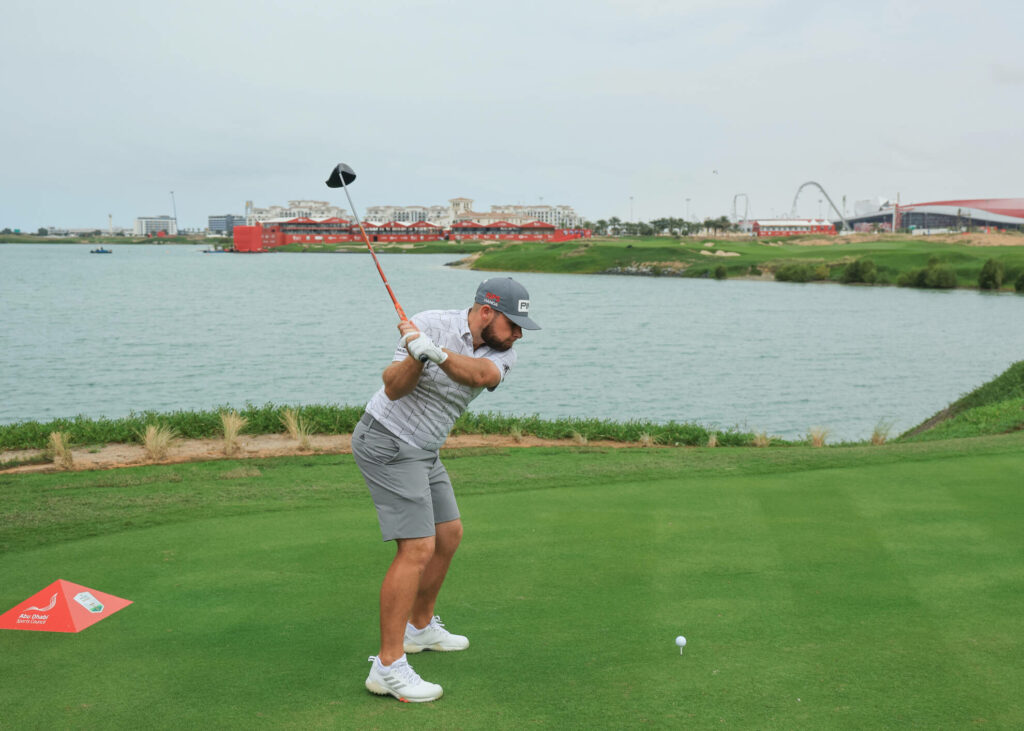 11. His lower half is stable while starting to drive towards impact. Many golfers would benefit from maintaining their upper body rotation as they begin the downswing. Far too often this rotation is lost early in the downswing.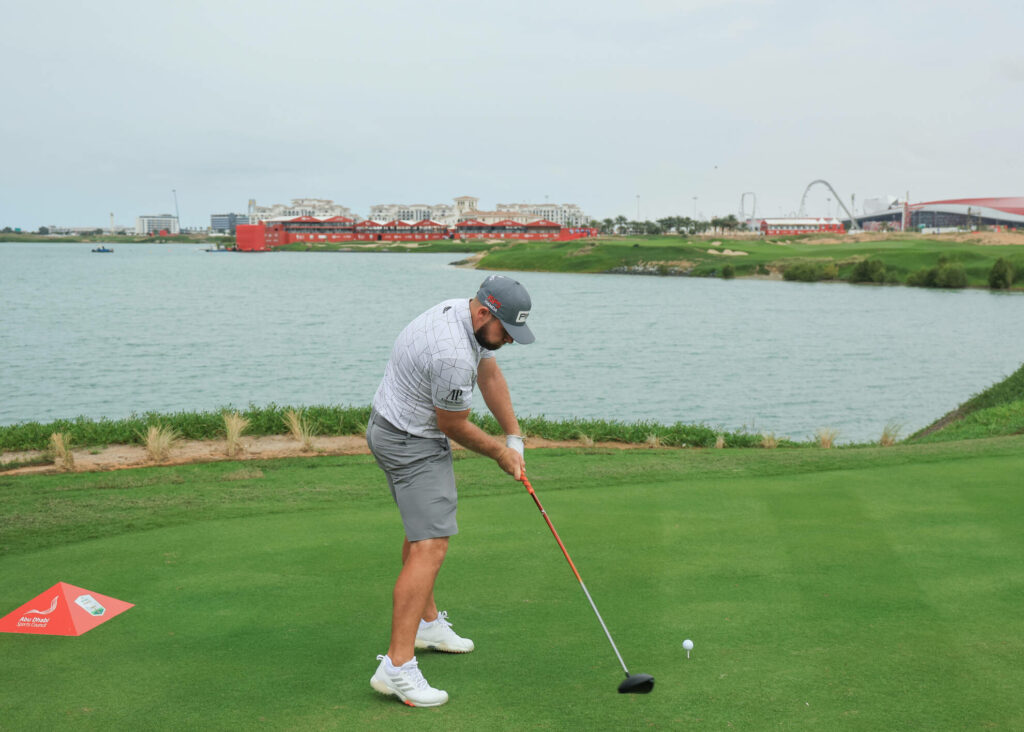 12. Tyrrell has lowered the golf club into a perfect position here, club shaft through the right arm. Notice how the arms are pointing way to the right whilst the club head is still behind the seam of his shirt.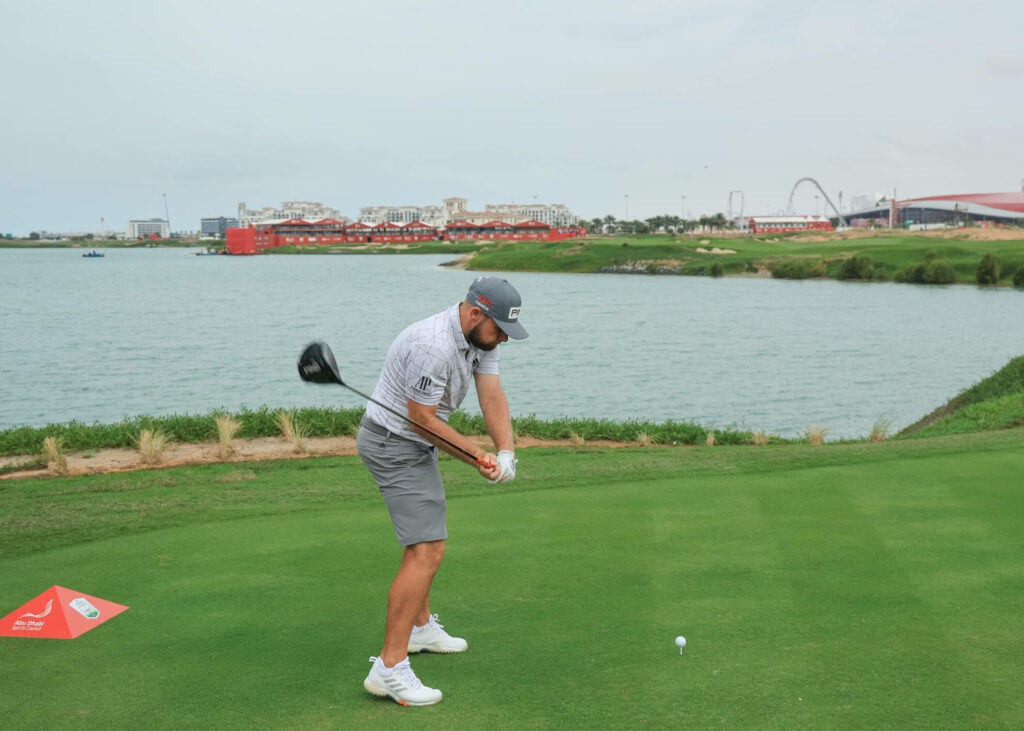 13. Tyrrell maintains his height and postural angles. Averaging 304 yards and with an accuracy driving percentage of 64% he is in the top quarter of the field.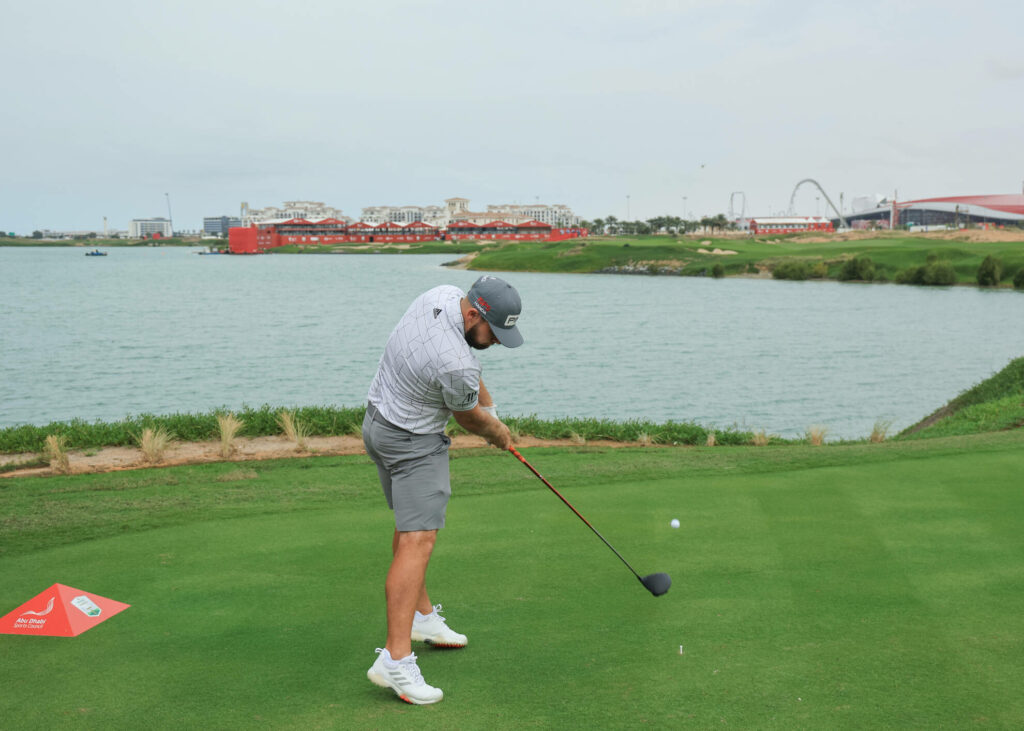 14. As with all top players Tyrrell holds his clubface square following impact. For many golfers this will feel like their hands are moving left which would be correct.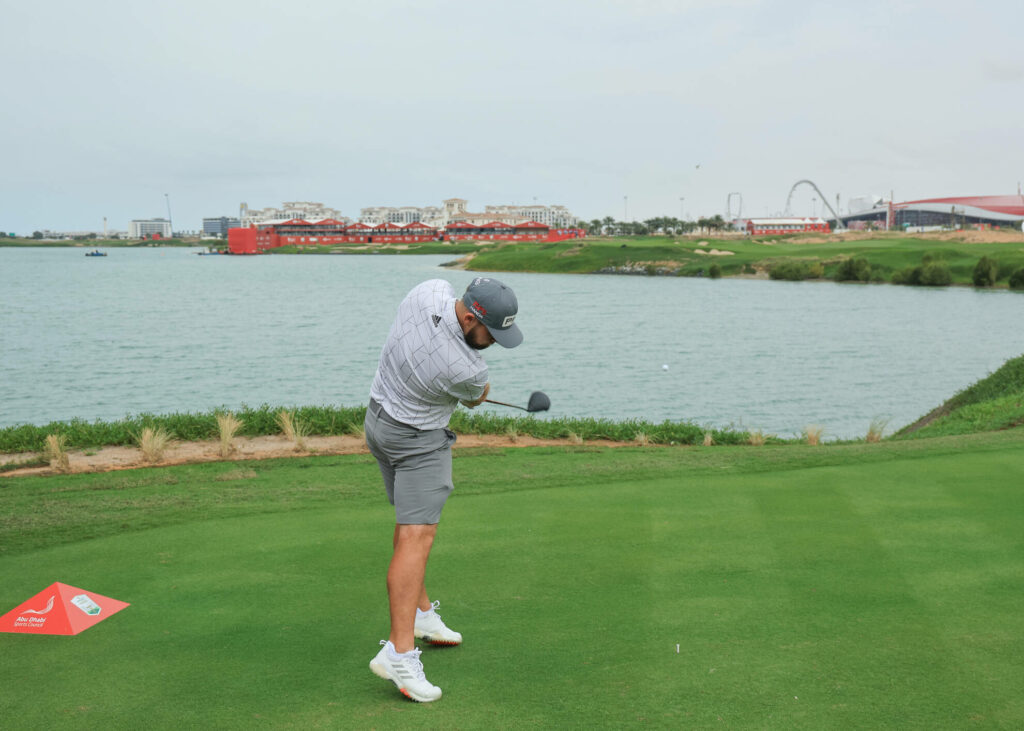 15. Tyrrell releases the club fully with the arms extending naturally as a result of his movement.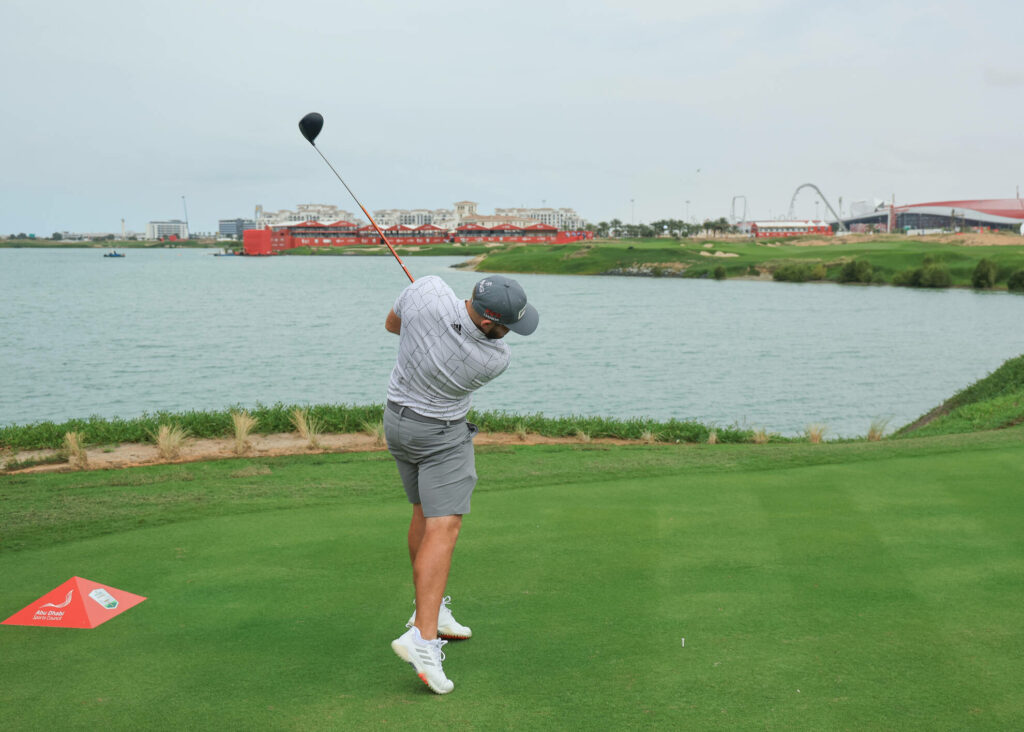 16. He continues to maintain his head position as the club spirals around and up into the through swing. Note how the right hip is lower than the left as his holds his angles. Far too often I see golfers looking to see where the ball is going before completing their movement.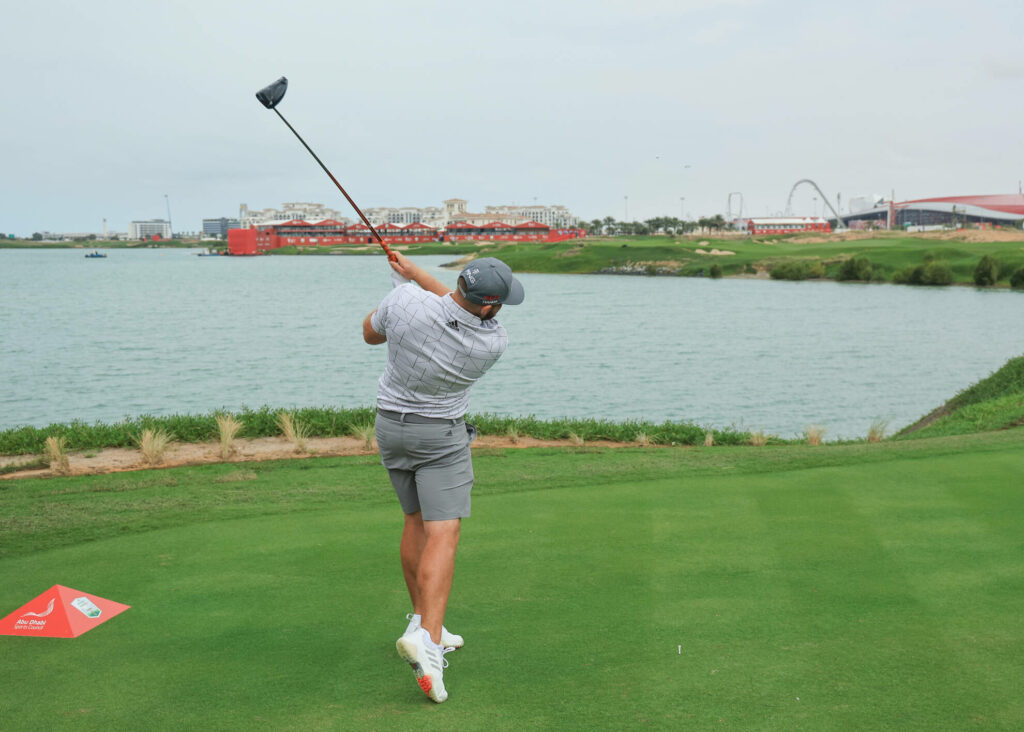 17. Tyrrell continues to rotate finally allowing his head to turn. Note how his left elbow is quite visible here due to his stable head position through impact.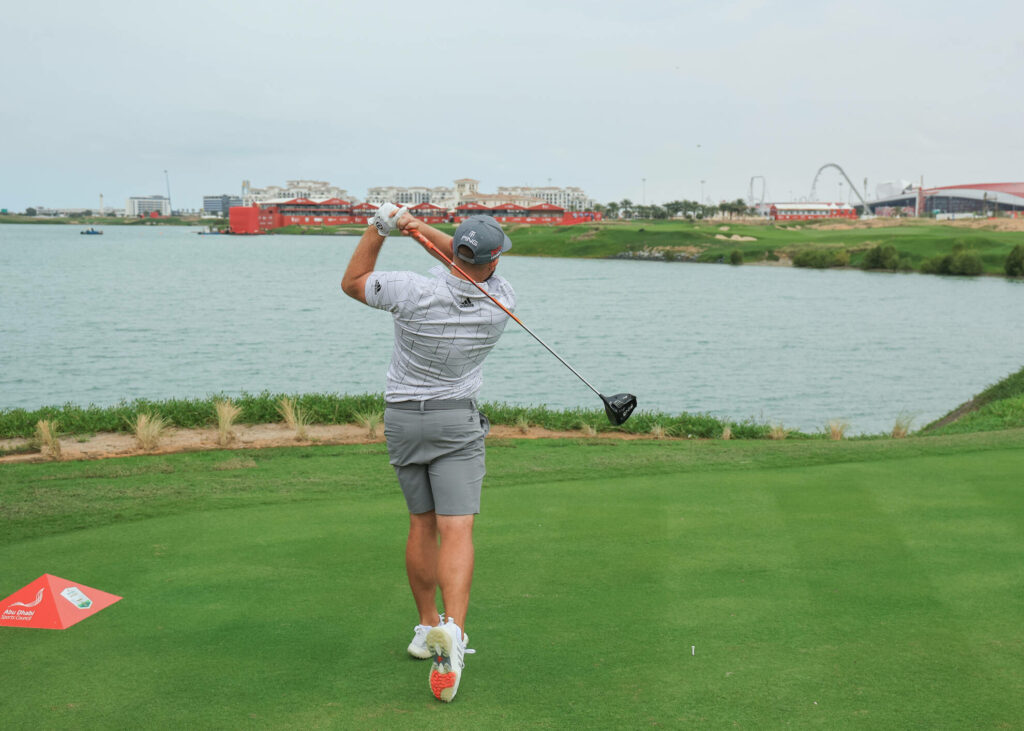 18. Every golfer is different. Notice how Tyrrell is not quite as rotated to the left with his hips and upper body as we might see with other golfers. However, he looks very solid holding his finish.