Reflo, a leading sustainable apparel brand, has announced the launch of its latest collection, the Botanical Capsule.
The newest range is designed to combine sustainability and high-performance features with the beauty of nature, the capsule introduces a unique blend of style and functionality to elevate any golfers summer wardrobe, on and off the course.
The Botanical Capsule reflects Reflo's commitment to crafting top-quality performance apparel that meets the needs of active individuals while promoting a connection with the natural world. Each piece in this exclusive collection has been thoughtfully designed using cutting-edge technologies and advanced recycled fabrics, ensuring optimal performance without compromising on style.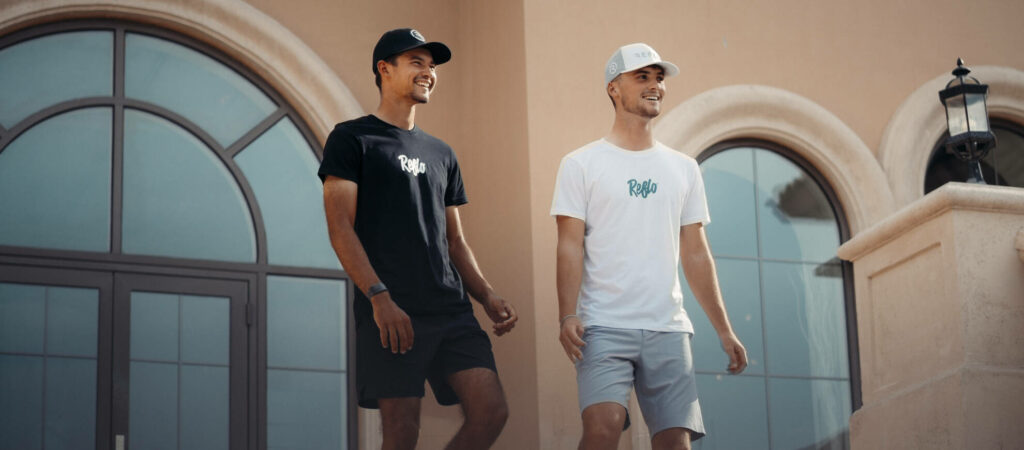 The highlight of the Botanical Capsule is the striking Congo polo shirt, featuring a distinctive tropical print that captures the vibrant energy of nature. This polo shirt is not only visually appealing but also incorporates performance-enhancing features such as moisture-wicking, breathability, UV protection and four-way stretch, allowing wearers to excel on and off the course. The shirt is made from recycled plastic and as with all Reflo garments, a tree will be planted for every product sold to help battle deforestation.
The collection also includes two everyday t-shirts that showcase a captivating botanical-inspired graphic on the back. These t-shirts are made from high-performance fabrics, including a blend of moisture-wicking recycled cotton and polyester. With their superior comfort and style, these shirts are perfect for both athletic pursuits and casual wear, providing a seamless transition between activities. In addition to the t-shirts and polo shirt, the Botanical Capsule offers a versatile waffle towel and reversible bucket cap.
Reflo's dedication to sustainability extends to the innovative repurposing of materials in the Botanical Capsule. Excess fabric and samples generated during the development of the range have been ingeniously transformed into unique golf club head covers in collaboration with Clamp Golf. Each set is a one off, completely unique and will be a real talking point sat proudly atop of your clubs.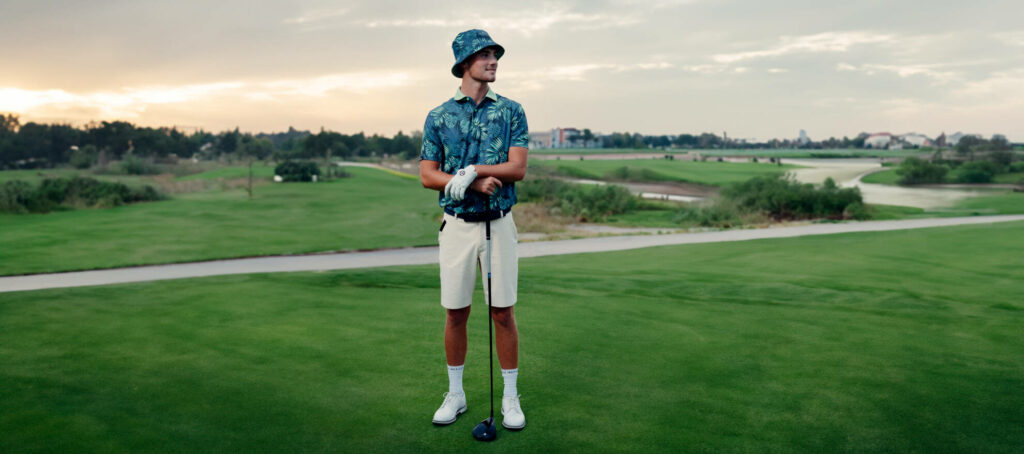 "We are delighted to be launching the Botanical Capsule, a capsule collection that is really going to stand out this summer" said Rory MacFadyen, the Co-Founder of Reflo. "Our aim is to create world class apparel, that allows people to make sustainable choices without sacrificing performance or style, we feel this capsule perfectly delivers that."
It promises to be a busy summer for Reflo, with a further two capsule ranges to follow, as well as the announcement of several major partnerships with athletes and events.