Terre Blanche Hotel Spa Golf Resort is part of the exclusive European Tour Properties network of world class golf venues. Located only 45 minutes from Nice International Airport and close to the French Riviera, this luxurious resort is the ideal destination from which to explore the South of France.
750-acre Luxury Resort
Nestled in the hills of Provence and spread across a 750-acre luxury resort, Terre Blanche offers a five-star Leading Hotel of the World, two Championship golf courses, a luxurious spa and an outstanding golf academy offering the latest technology and analysis equipment and which has been awarded European Tour Performance Institute status.
115 Suites and Villas
Set in the style of a Provençal village, the hotel offers 115 Suites and Villas, each with a private terrace and a unique view over the surrounding landscape.  The hotel infinity pool overlooks the resort with a breathtaking panorama of the countryside and its picturesque hilltop villages.
Michelin-Star
Four restaurants, including a Michelin-star dining experience, the multi-award winning Spa and a high quality children's club completes the off-course offering. Designed by former Ryder Cup player, Dave Thomas, the two Championship courses – Le Château and Le Riou – both offer interesting challenges.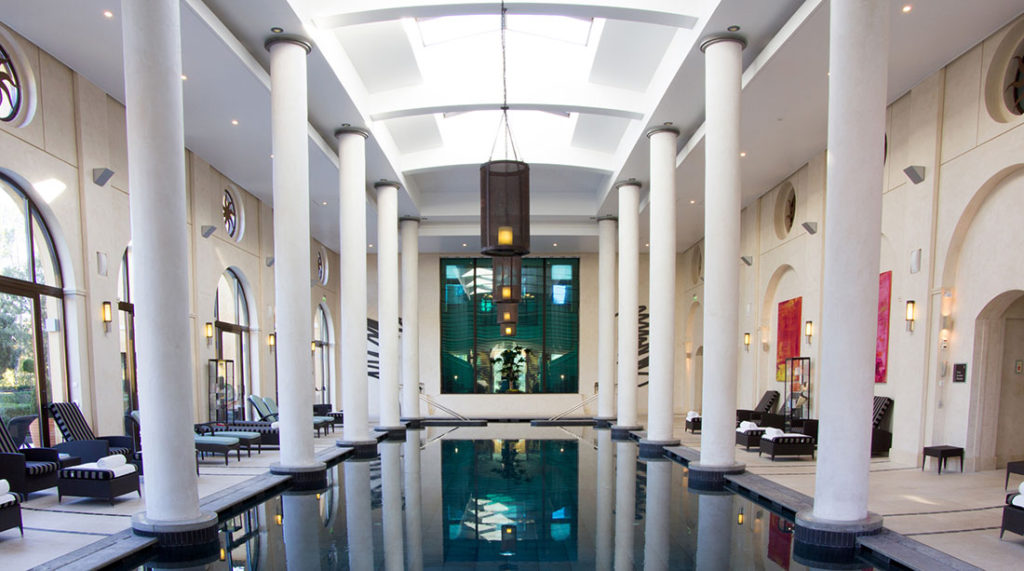 Le Château Course –  6,616 metres – par 72
Recognised as one of the best courses in Continental Europe, Le Château is a 6,616 metres, par 72 and is renowned for its spectacular water features, challenging ravines, expansive greens, and large white-sand bunkers.
Le Riou Course -6,005 metres –  par 72
Le Riou, reserved for members and hotel guests, is a challenging par 72, 6,005-metre course and features expansive views over the surrounding medieval villages of Provence. The course combines steep, winding fairways with elaborate greens to create a challenging yet fun golfing experience.

State of the art
The resort's state-of-the-art facilities are considered by many to be Terre Blanche's pièce de résistance. In addition to the five-star hotel, exceptional dining facilities, spa and Championship golf courses, the resort also features the acclaimed Albatros Golf Performance Centre.
The Albatros Golf Performance Centre – the first such facility to receive European Tour Performance Institute status – was opened in 2010, and offers a variety of game improvement programmes.
TrackMan
These include video analysis using TrackMan software, bespoke drills from qualified instructors, personalised tuition, looking at all aspects of the game, and club fitting. These unique training facilities are overseen by Jean-Jacques Rivet, the highly respected Head of Biomechanics and Sport Performance, and the ETPI's leading biomechanics expert for the future development of ETPI facilities across the world. Rivet is assisted by the acclaimed teaching professional Alain Alberti, Head Coach of the David Leadbetter Golf Academy, and together this dynamic duo, along with their team at Terre Blanche, have created something unique in the golfing world for both professionals and amateurs to enjoy.
On-site technicians provide a full repair and fitting service, ensuring members and guests alike have top-of-the-range equipment available as and when they require it.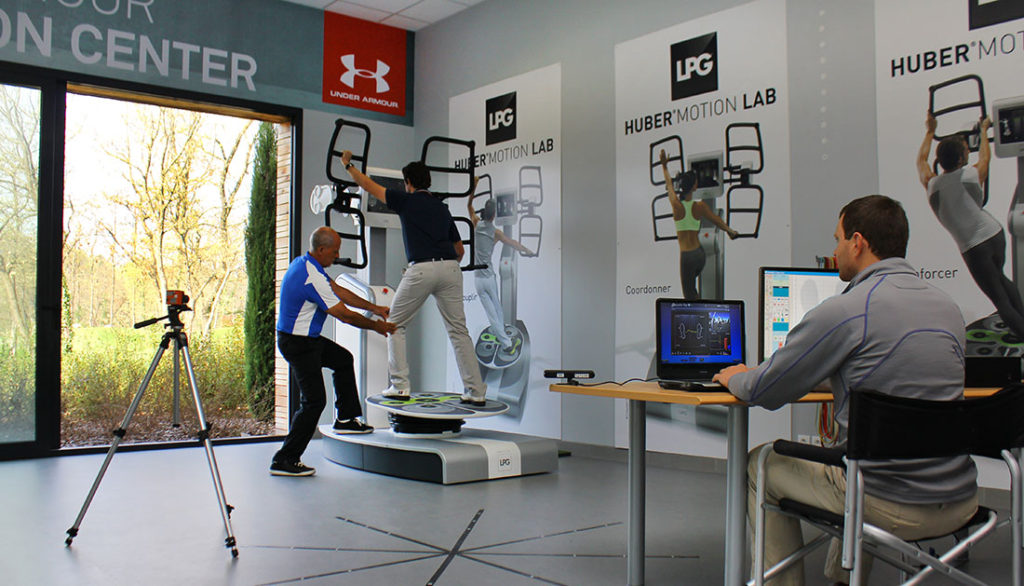 The Biomecaswing Centre 
Managed by Jean-Jacques Rivet, biomechanist and accomplished athlete, the Biomecaswing method combines the scientific knowledge of biomechanics with modern technology.  It enables golfers of all levels to improve the performance and understanding of their golf swing in order to quickly bring their game up to the level they desire.
Optimise Potential
Taking into account the morphology and personal abilities of each golfer, this system can analyse posture, mobility, balance and intensity of each movement to help golfers adapt and optimise their potential.The concept is based on more than 10 years' experience in helping to optimise athletic movements on the professional golf tours as well as in many other sports. A selection of specific programmes is also available at the Spa.
European Tour Properties
European Tour Properties is a network of world class venues that all boast the hallmark of tournament quality courses and offer extensive off-course facilities guaranteed to provide a memorable golfing experience for members and visitors alike.  Many of them are close to famous cities and all offer a wealth of golf, leisure and accommodation choices. For those seeking the ultimate golfing lifestyle, elegant and secluded real-estate opportunities are also available. Spanning four major geographical regions, our member venues benefit from year-long support in brand, sales, marketing and operational areas, all targeted at enabling them to sell more green fees, memberships, real estate and hotel rooms.