With the scorching summer in the UAE fast approaching, many of us are determined to escape the heat and connect with the world once again as the tourism industry slowly gets back to its feet with more countries easing border restrictions.
 Thanks to Emirates Airline, you'll be able to travel hassle-free and take advantage of discounted prices after the Middle East's largest airline revealed that there are now 19 countries allowing Dubai citizens and residents to travel quarantine-free. Provided that they have been vaccinated for 14 days or more, travellers can explore 30 cities in Europe, Africa, the US, the Middle East and more.
 With that in mind, we've selected eight stunning courses from eight of those destinations so you can enjoy a round or two while on your travels. Play well!
---
 Rome – Marco Simone Golf & Country Club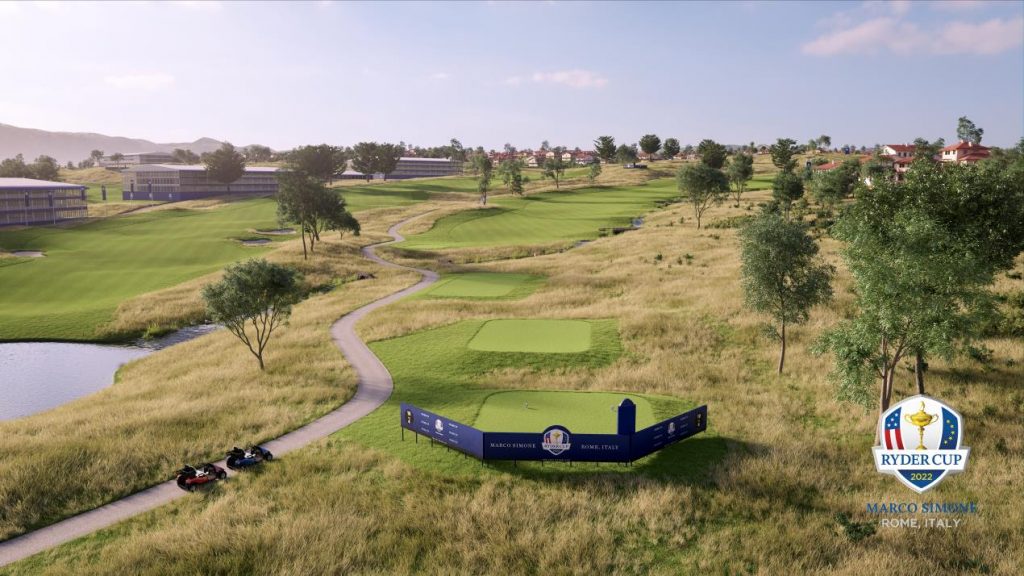 Fancy getting a sneak peek of the 2023 Ryder Cup venue? The head down to Ryder Cup course at Marco Simone Golf & Country Club, which has recently fully reopened following 18 months of renovation work focusing solely on designing a golf course specifically with the drama of match play in mind.
Located on the outskirts of Rome, the layout was rerouted not only to provide numerous risk and reward opportunities but also to maximise the natural rolling countryside terrain. You'll also enjoy distant views of the famous Eternal City, including spectacular views of St Peter's Basilica and of the Castle of Marco Simone which together will provide the backdrop to golf's greatest team contest in 2023.
The course unfolds in an exceptionally large area, giving players who compete on Marco Simone's golf course a real sense of freedom.
---
Barcelona – PGA Catalunya Resort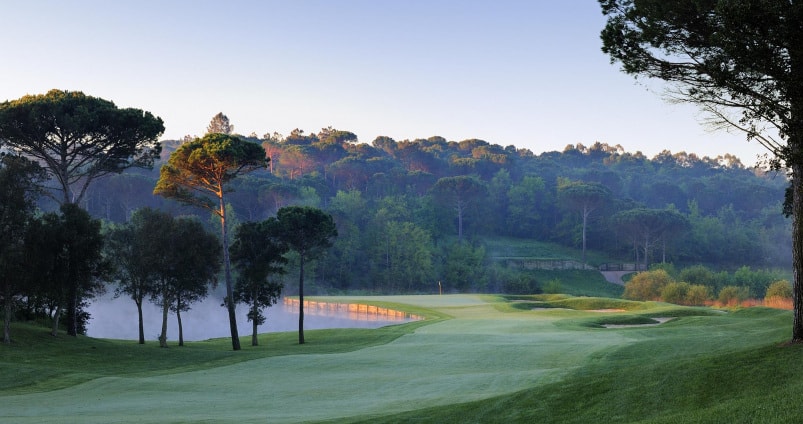 This spectacular and imposing Stadium Course has been consistently ranked one the best courses in Europe since it opened its doors in 1999. Approximately an hour's drive away from the magnificent city of Barcelona, the Stadium Course consists of long, tight fairways encroached by beautiful oak trees, evergreens and heather, twisting and winding their way towards small, undulating greens.
Be warned, however, the beauty of the PGA Catalunya Stadium Course can distract from the many dangers waiting to do serious damage to your scorecard. It makes no concessions with its trees pressing onto fairways, strategically placed bunkers and lakes that come into play on no fewer than seven of the toughest holes.
---
Phuket – Red Mountain Golf Club
Since opening its doors in 2007, Red Mountain Golf Club has quickly become one of Asia's top courses and is widely regarded as Phuket's No.1 golfing destination. Twisting its way through the rugged landscape of an old tin mine, the course offers an exciting variety of play to match the stunning variety of nature.
En route to the course you will begin to understand just why the course was named Red Mountain and it's difficult to believe a golf course could exist amongst the jungle and red rock. 
Whether it be water, changes in elevation, bunkers or wind, be prepared to have everything thrown at you when playing this picturesque course. However, don't forget to take a step back and take in the tremendous vistas around the course and take plenty of photos from the highest golf club on the island.
---
Paris – Le Golf National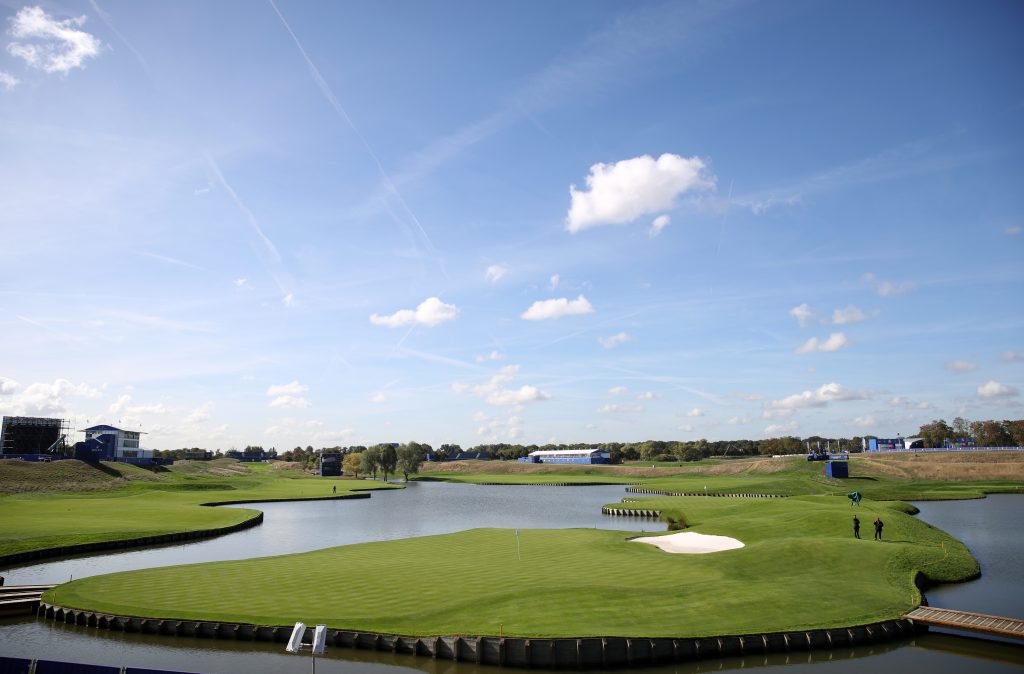 If a golf trip to Paris wasn't on your bucket list, it certainly should be now. Le Golf National quickly became a must-play European golf course after being propelled into the spotlight by Europe's titanic triumph over the United States at the 2018 Ryder Cup.
The club is home to two memorable courses, L'Albatros and  L'Aigle, with the former the true gem of French golf where good course management is the key to a successful round. The course, which will also host the 2024 Olympic Games golf tournament, combines the traditional feel of a links with the modern features of target golf so be prepared to use every club in the bag.
But the biggest challenge will be conquering the greens, which have been expertly shaped around water features and sprinkled with bunkers.
---
 New York – Bethpage State Park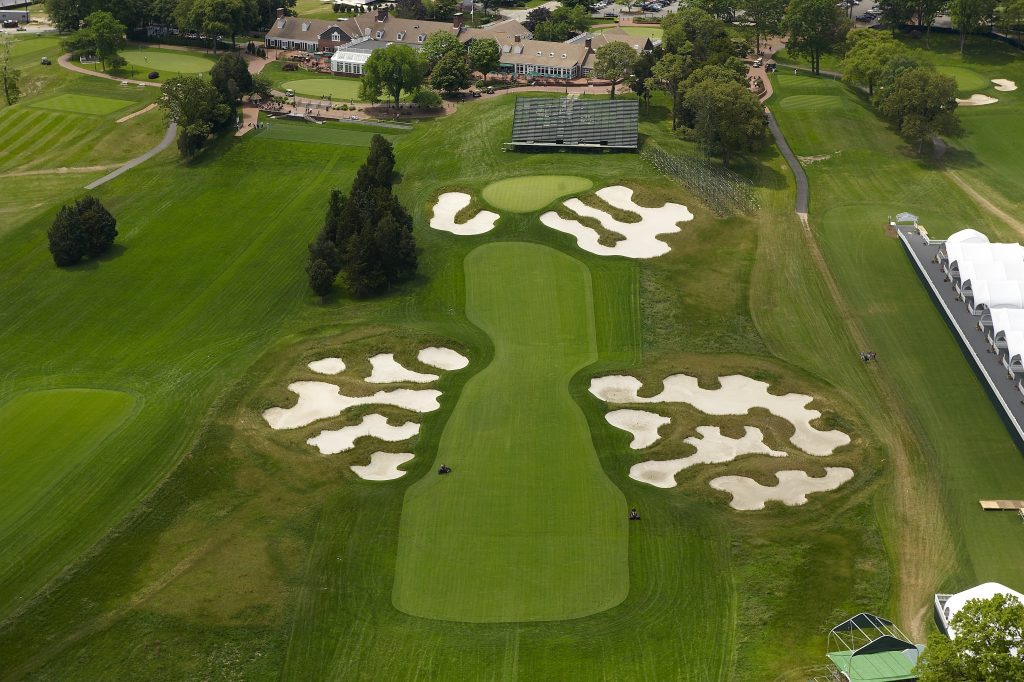 One of the most popular and cherished golf courses in the States, Bethpage State Park is home to five 18-hole regulation golf courses including the world-renowned Black Course, which has played host to the U.S. Open, PGA Championship and will welcome European and American greats for the 2025 Ryder Cup.
 Located in suburban Long Island in close proximity to New York City, Bethpage's Black course has a reputation as one of the hardest courses to host a Major Championship but this doesn't mean the majestic venue isn't hugely popular with the average golfer, offering a brilliant championship test from a range of tee boxes.
A trip to Bethpage State Park will come with many challenges, but with huge Major pedigree and renowned toughness, you can tick it off as a true bucket list experience.
---
Chicago – Cog Hill Golf and Country Club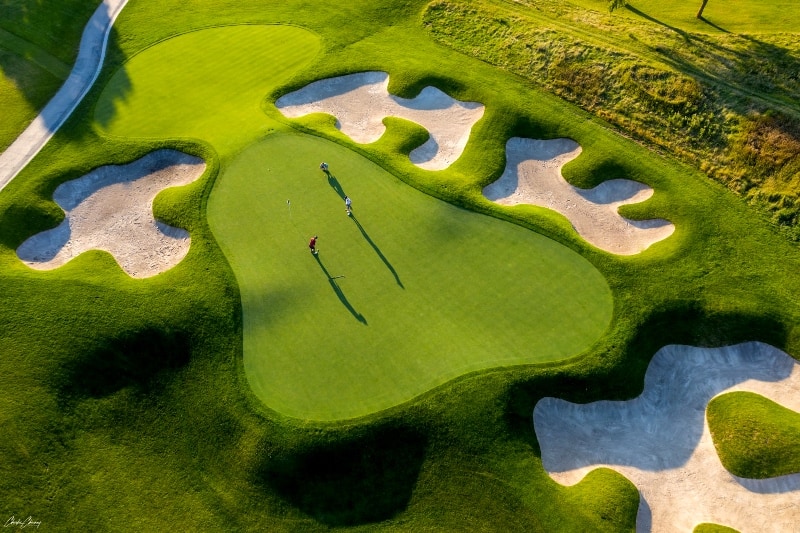 Located 30 miles southwest of Chicago, Cog Hill Golf and Country Club is home to four 18-hole courses but its most played is the world-renowned No.4 course, also known as Dubsdread which was derived from the idea that a "dub" or poor golfer should beware of the challenges forthcoming.
You'll need to bring a tidy and accurate driving game to this natural-style championship course that places a high demand on shot-making ability by providing tight landing areas combined with heavily bunkered, large undulating greens.
The course has challenged professionals and amateurs alike over the years with Tiger Woods holding the course record after a brilliant round of 62 at the 2009 BMW Championship.
---
Dallas – Tierra Verde Golf Club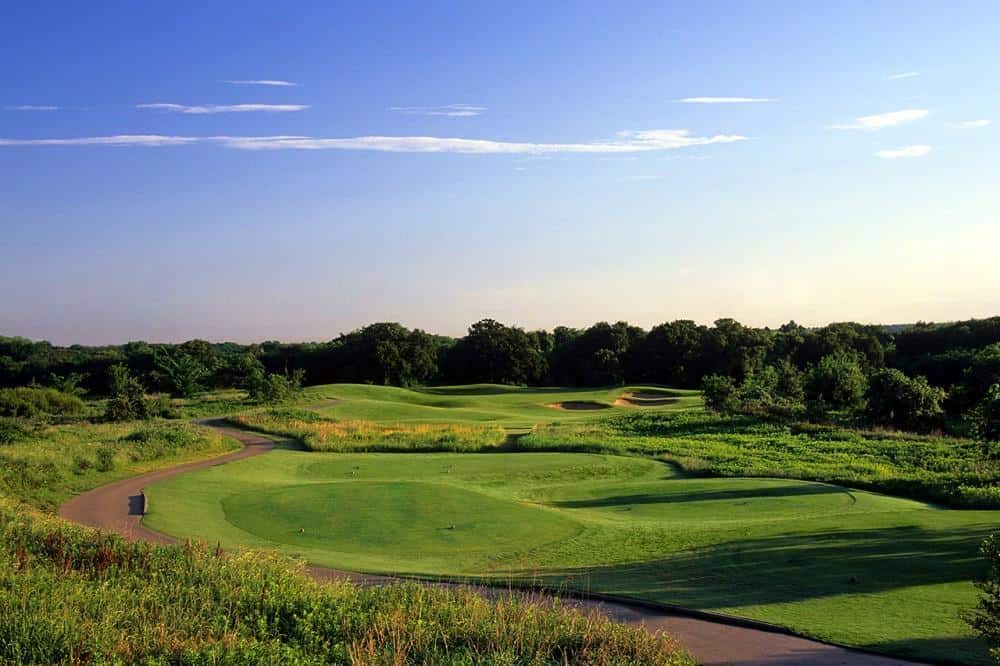 You'll have a difficult task in finding a more beautiful course than Tierra Verde Golf Club, where golf and nature come together in harmony to offer an outstanding playing experience on every hole.
Opened in 1998, and carved from 250 acres of secluded terrain, the course's unsurpassed layout encompasses a variety of natural settings with sculpted fairways, strategically placed sand bunkers and water hazards – all accented by stately trees and beautiful native grasses.
The stunning facility also features a state-of-the-art golf learning center, a lighted driving range, three-hole practice course and large chipping and putting green complex.
---
Seychelles – Lemuria Golf Course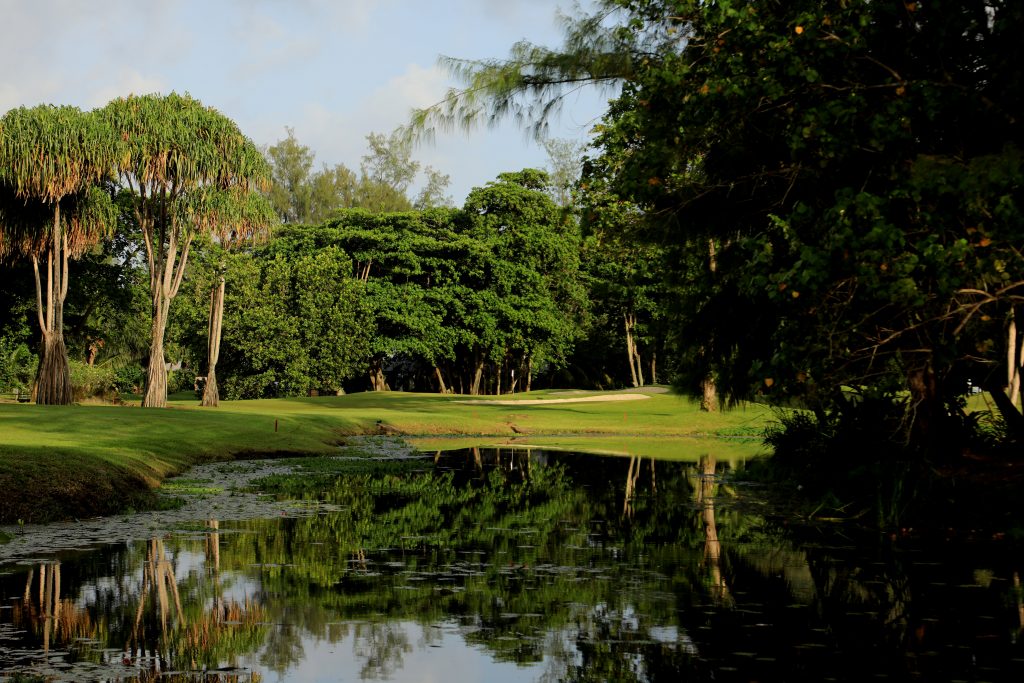 Constructed by Rodney Wright alongside former European Tour player Marc Antoine Farry, Lemuria Golf Course is a golfing paradise and the only 18 hole course in the Seychelles.
The spectacular course, which has previously hosted the stars of the Staysure Tour, borders the captivating beaches of both the Small Kerlan Cove and the Grand Kerlan Cove while a plethora of palm trees make up the fringe of the fairways on the first 12 holes.
The final six holes, which offers spectacular views, rise and fall over a densely wooded hilly landscape that contains the signature hole on the scorecard; the short par three 15th, where the golf ball drops over 150 feet from tee to green below.