For the past seven years the cream of the Staysure Tour (formerly the European Senior Tour) have had the privilege of competing in the season-ending event on the tropical island paradise of Mauritius at one of the most outstanding courses in world golf, Constance Belle Mare Plage.
This year's Mauritius Commercial Bank Tour Championship will become a two-tournaments-in-one challenge, played out over two consecutive weeks, at Constance Belle Mare Plage and Constance Lemuria on the island of Praslin in the Seychelles. The announcement of the unique inaugural Indian Ocean Swing has created universal interest with Mauritius Commercial Bank, title sponsor of the MCB Tour Championship in Mauritius since 2011, signing a three-year agreement, incorporating the new two-stage Final Series, which will draw a close to the Staysure Tour season until 2020.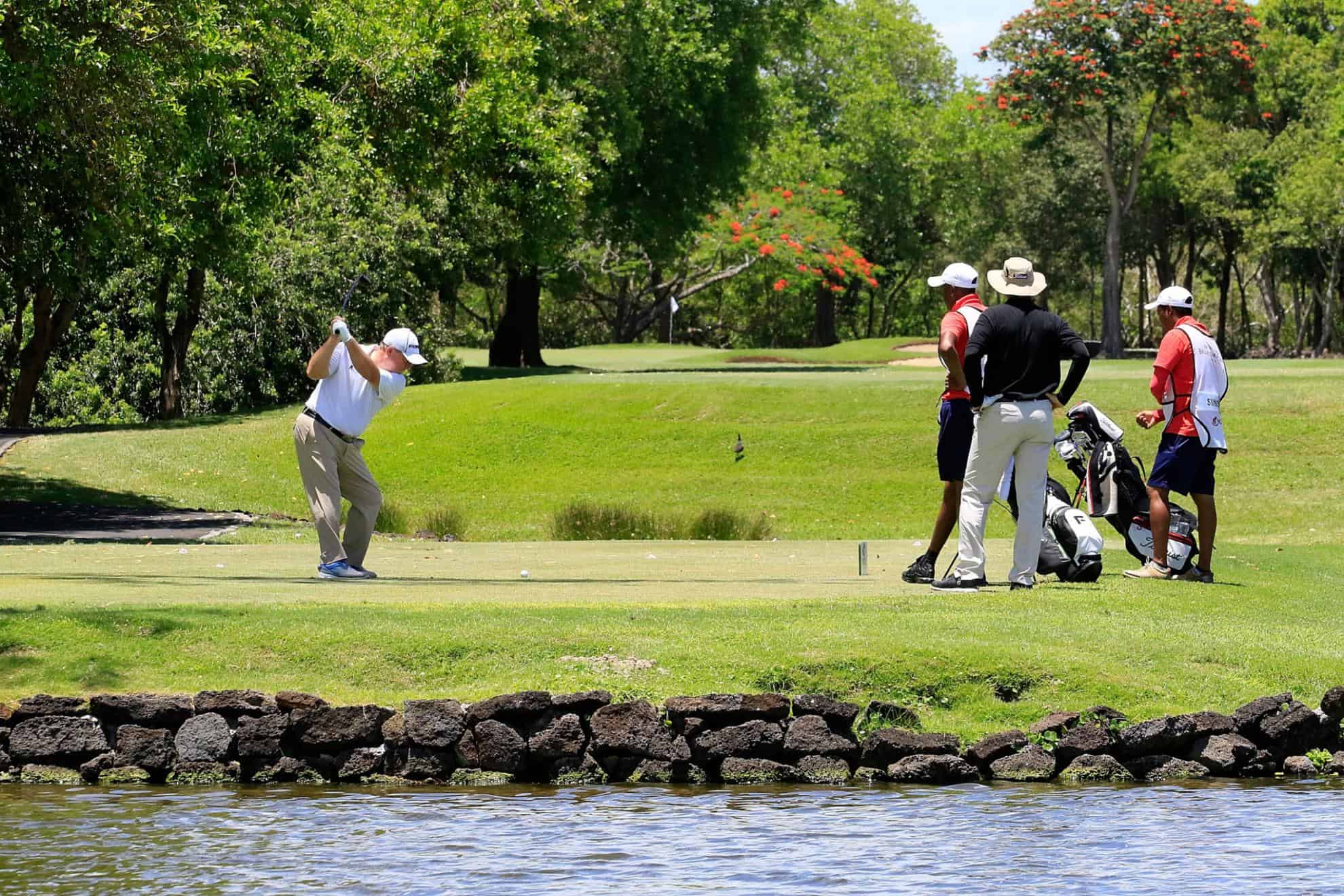 Major Champions
The field of 50, comprising defending champion Thaworn Wiratchant, competing alongside former Major Champions, four invitations and the balance of players from the Staysure Tour Order of Merit will play in Mauritius from December 7-9. Then the top 29 from the Order of Merit after the fi rst stage, plus three invitations, will compete in the second stage in Seychelles from December 14-16 for the John Jacobs Trophy. The Staysure Tour members will be playing for a combined prize fund of more than $800,000, with the winner of each of the two tournaments receiving approximately $70,000. David MacLaren, Head of the Staysure Tour, said: "This is an exciting new chapter for the Staysure Tour, and I wish to thank Raoul Guffl et and his team at MCB for extending their commitment to our Tour. We must also thank Jean-Jacques Vallet and our partners at Constance Hotels, Resorts and Golf for their continued support. We must acknowledge the commitment from the Seychelles Tourism Board, as their desire to host the Staysure Tour has created the opportunity to bring a thrilling climax to the season in one of the most beautiful destinations in the world.
"Last year, we saw the race for the John Jacobs Trophy go down to the final event of the season in Mauritius, and the new Indian Ocean Swing promises added excitement with just 32 places to play for in Seychelles."
Raoul Gufflet, Deputy CEO, MCB, said: "As we approach the tenth anniversary of the MCB Tour Championship, we would like to reiterate our sincere and passionate attachment to the European Tour by adding another destination
to the Staysure Tour Schedule. "The addition of Seychelles as the climax of the season, and the creation of the Indian
Ocean Swing, makes us not only proud but really excited to have our clients, those of Staysure and the regular clients of Constance Hotels & Resorts, discover the incredible landscapes of the golf courses and resorts of Mauritius and Seychelles. "We can't wait to enjoy the fantastic hospitality and openness of those two incredible destinations, while creating a truly competitive spirit in such a friendly environment."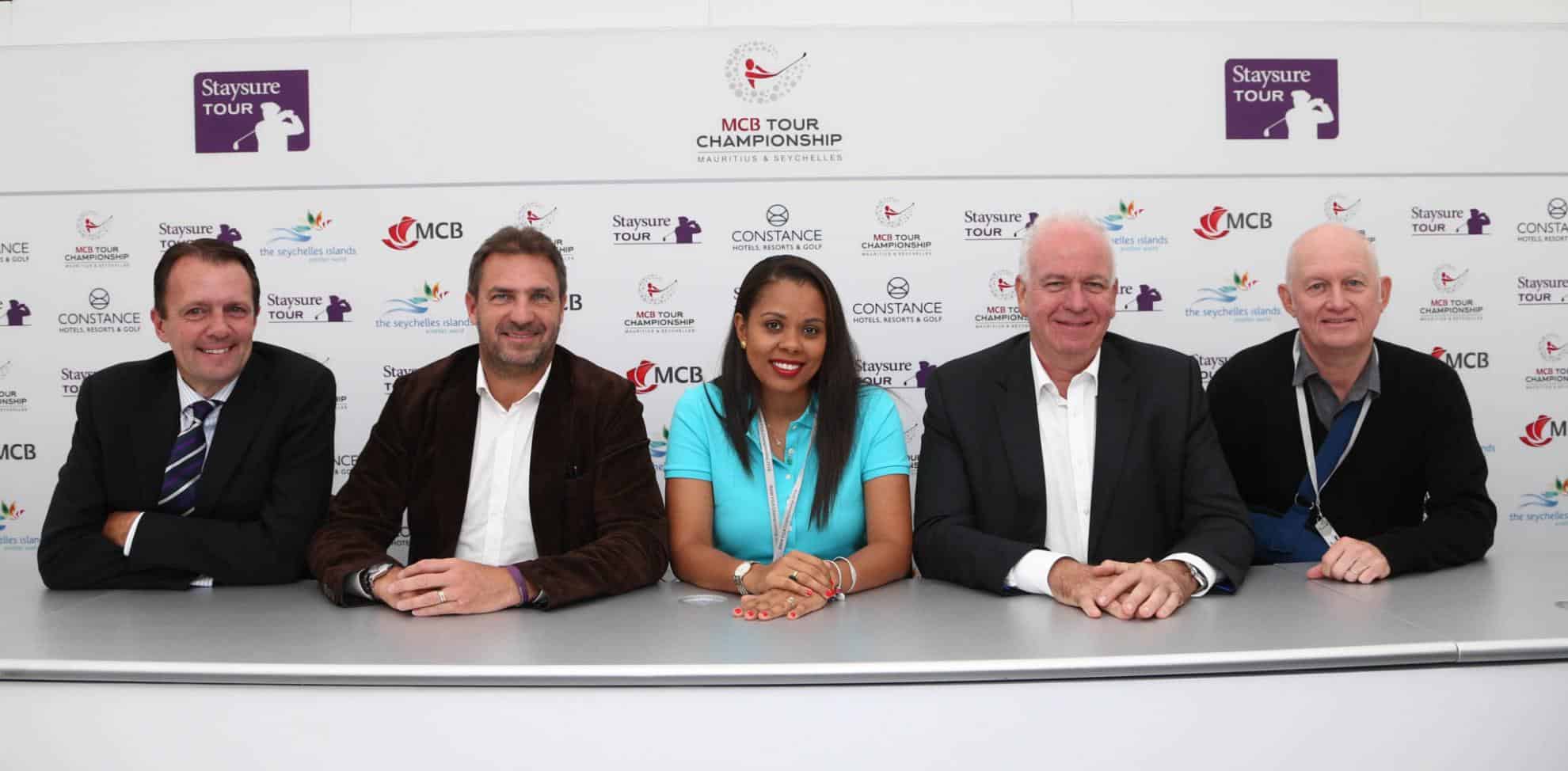 Jean-Jacques Vallet, CEO of Constance Hotels, Resorts & Golf, said: "Golf is part of Constance Hotels, Resorts and Golf's DNA, and we have been a pioneer of golf tourism in Mauritius and the region. Our international golf tournaments are now a reference and the ninth edition of the MCB Tour Championship, which took place last year at Constance Belle Mare Plage, was another great success. We are now heading towards a new stage in our development with the Indian Ocean Swing, an event that will allow us to share our expertise and passion for golf with more golfers in Mauritius and the Seychelles. This would certainly not have been made possible without the unwavering support of our main partner, MCB, with whom we share the love of the greens. Together, we are taking on a new challenge and we are confident that we will all meet our goals, while remaining true to our rich golf tradition."
Sherin Francis, CEO of Seychelles Tourism Board, said: "It is the first time that Seychelles will host a golf tournament of such calibre and we are very excited at the potential visibility and exposure it will bring for the destination. "We believe as a golf and leisure destination we have a lot to offer and we are looking forward to welcoming all the golfers, delegates and families to our shores."