Andy Carter, Teaching Professional – Jumeirah Golf Estates ETPI
@Carters_Golf
I see too many golfers coming to the driving range to 'just hit balls'. Understandably, many golfers don't get the chance to practice as often as they like in between rounds but how they practice is significant in helping improve performance. 
Hitting lots of balls rarely has a positive impact on swing mechanics and consistency of golf shots. Lots of balls hit in practice leads to bad habits and it becomes difficult to actually monitor what percentage of the practice was positive.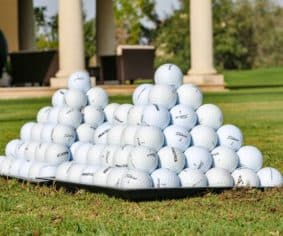 Those that come with a set practice routine/purpose will be the ones who make long lasting and faster changes, therefore greater improvements to their game. The way I try to instruct people I teach is to practice in two halves:
Technical ——— Competitive Practice
---
Technical
Half a session focusing on technical skills – for example, working specifically on one aspect of the swing e.g. takeaway.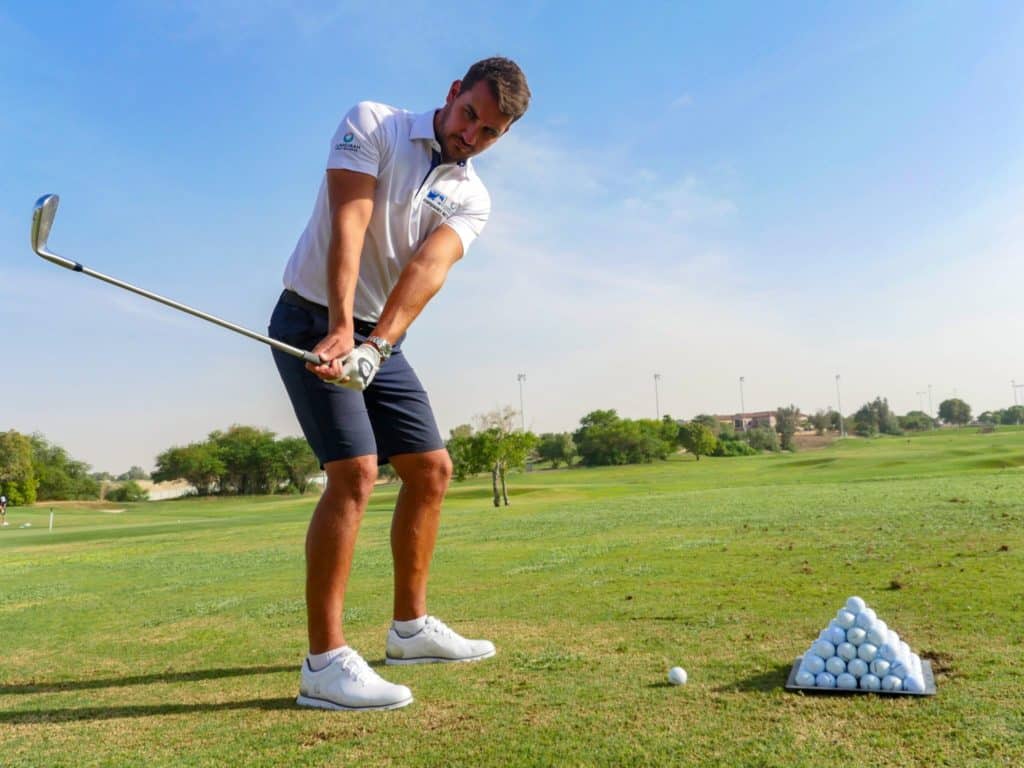 Spend half of the session focusing on a technical change that we have worked on in a session. For example, here you can see I'm soley focused on the position of my takeaway, I'm checking the head position and shaft angle relative to the target line. Then it's important to focus on relevant drills learnt during the session and not worry too much about ball striking whilst making swing adjustments because your head is focused on the swing change rather than impact. 
---
Competitive Practice
Half a session finishing with competitive practice – incorporate one to two practice swings as a pre-shot routine around skill-based learning then do your own little competition, for example how many times can you hit the green from 140 yards.
For irons, I like my golfers to test their accuracy by aiming to flags on greens and seeing their dispersion over 5-10 shots and then changing it up to different flags on different greens using different clubs. Take note of the outcome of 'greens in regulation' count during this part so it provides a good basis to work from on the next session.
In Conclusion…
We're extremely lucky here at European Tour Performance Institute that the facility is one of the best in the world so the quality of your practice can match the ambition you have to improve your golf. I look forward to seeing you down at the ETPI soon for a lesson with one of our incredible teaching professionals.