By Ian Brennan – The Track, Meydan Golf
We're spoilt here in the UAE when it comes to golf. Some of the best courses in the world are right on our doorstep and whilst they're all beautifully manicured with perfect greens and lush rough, one thing they all have in common is of course the desert!
Waste areas are part of life out here and we've all found ourselves left with a tricky shot after a wayward tee shot or lay-up.
But finding yourself in the desert doesn't have to spell disaster, with these key points I'm going to help you tackle these tricky lies, ridding you of your desert demons for good.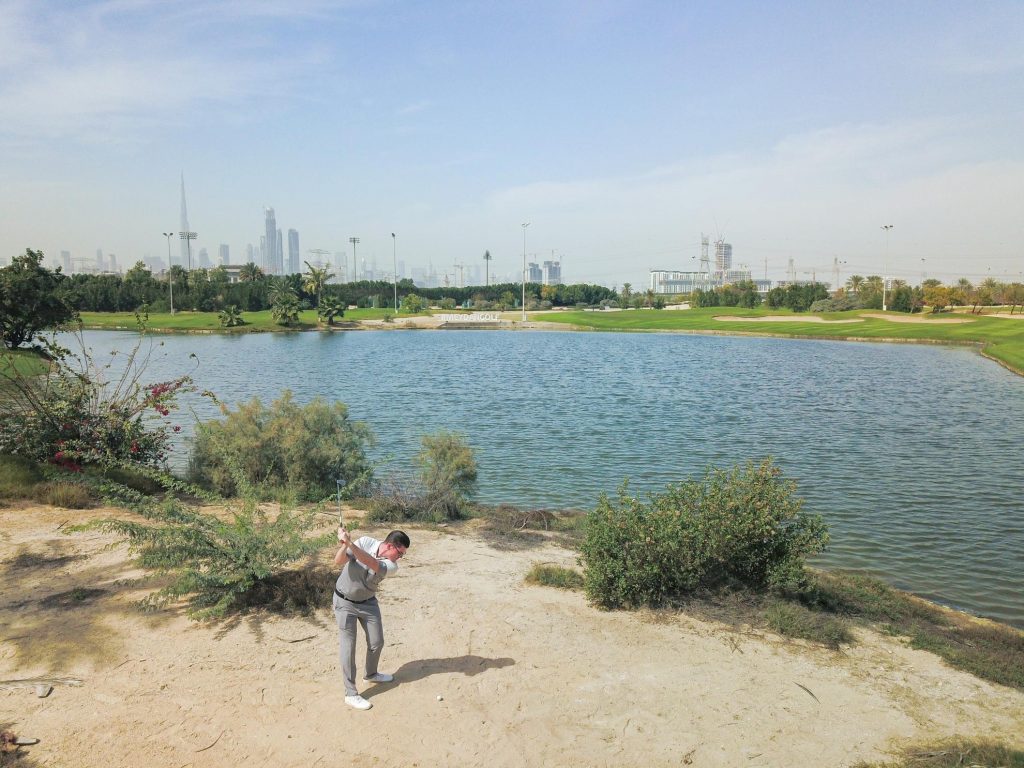 ---
1. Remember this is a WASTE AREA not a fairway bunker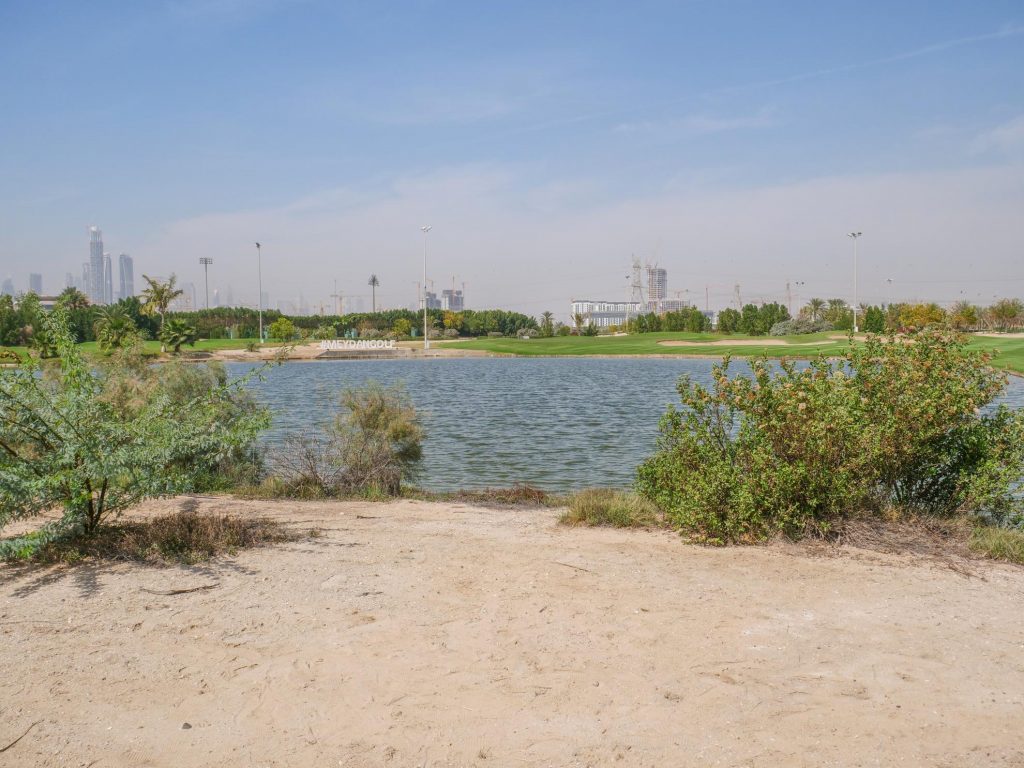 As such my first point is a simple one. Use this to your advantage! We can ground our club, test the surface with practice swings (being careful not to be too close to the ball) helping us to determine whether the sand is firm and compact or loose. This will make clear the approach we take going into the shot.
---
2. Solid setup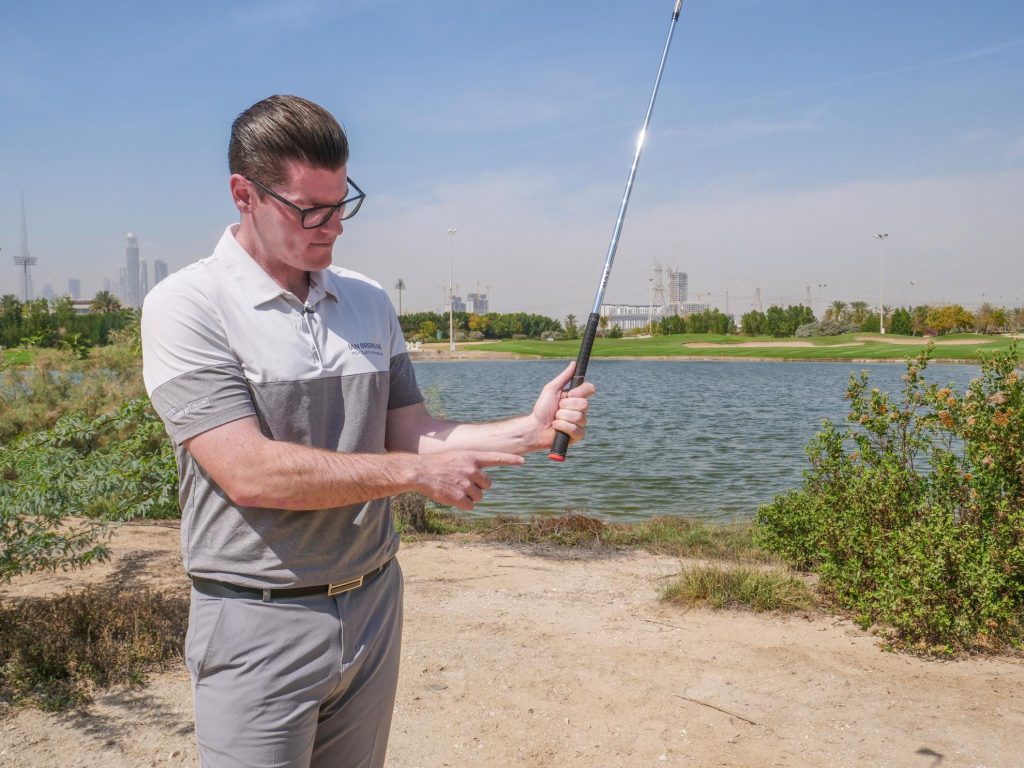 Now we're clear on what kind of surface we are dealing with we can build our setup. If the surface is loose, I typically grip down about an inch and try and bury my feet in the sand a little. This gives me stability whilst gripping down equalises the lowering of my body into the sand. If it's a firm surface we proceed like a normal shot off the fairway.
---
3. Stay tall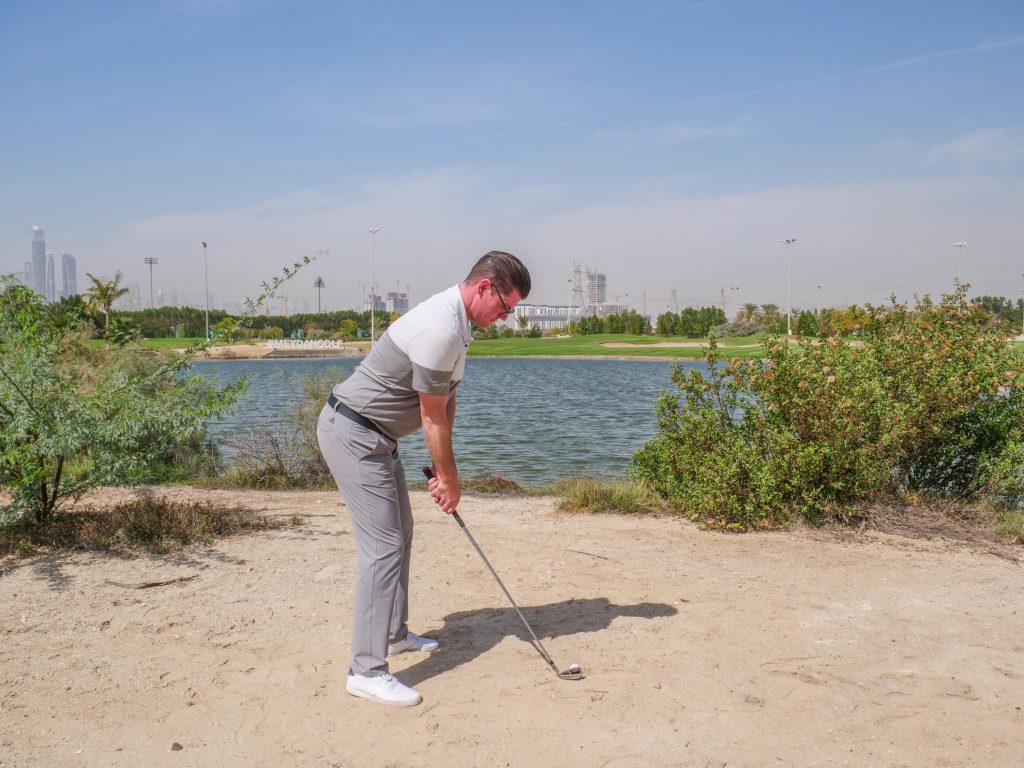 No matter the surface, contact is key and if we're dealing with a loose surface then it's imperative we maintain our height throughout the shot as the forces applied during the swing can cause the feet to slip in the sand leading to inconsistent contact. One way to help counteract this is to take an extra club and keep the lower body relatively passive. This will ensure we can focus on swinging smooth and keeping our height.
Don't bury your head in the sand next time you're dealing with a tough shot from a waste area. Focus on these key points to ensure a trip to the desert doesn't end in disaster.
Head over to The Track, Meydan Golf to improve your game and face waste areas like above for yourself on this fun course.