TaylorMade have pulled together the performance technologies from the P790s and the Speedfoam and Tour forging attributes from both the P750s and P770s to create their most progressive forged irons to date – the P760s. 
With the P760, TaylorMade set out to design an iron for Tour-level competition, combining all the elements that are most desirable to the better golfer. P760's progressive set shaping enables short irons to be compact and precise, while the long irons take on a hollow construction, injected with their revolutionary SpeedFoam. The result is a complete player set designed to inspire confidence whether you're attacking pins from short range or sticking greens from long range so we were excited to see what the punters thought when they were tested out at a launch day at Trump International Golf Club, Dubai.
---
Technology
Progressive players-iron shaping
P760's progressive set structure provides Tour-calibre shaping and performance—individually optimised for each club. Head size, offset and lofts have been meticulously detailed to engineer specifically what better players demand for precision shot making.
SpeedFoam technology
With SpeedFoam injected into the 3-7 irons, P760 generates incredible distance and soft feel without sacrificing the look, workability, and consistency you demand from every iron in your bag.
Precision-engineered scoring clubs
One-piece forged construction in the short irons (8-A) results in exceptional feel and enhanced shot-making ability when you're in position to stick it tight.
Forged construction
Forged 1025 carbon steel body provides soft feel while a new, lighter SUS630 face (3-7 irons) creates additional speed, accuracy, and playability.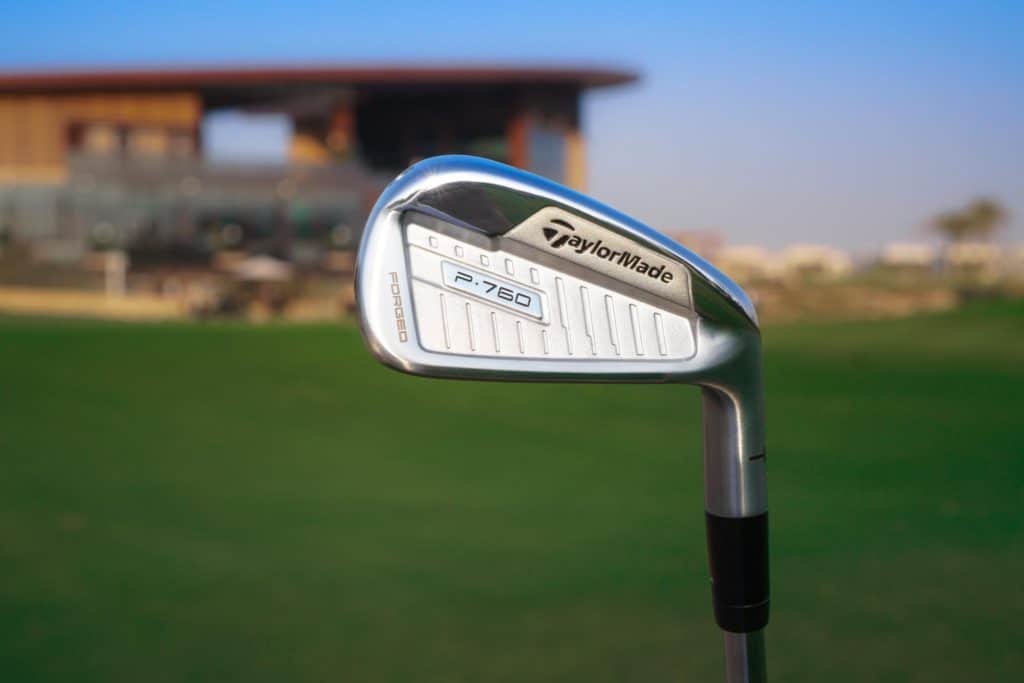 ---
Tom Rourke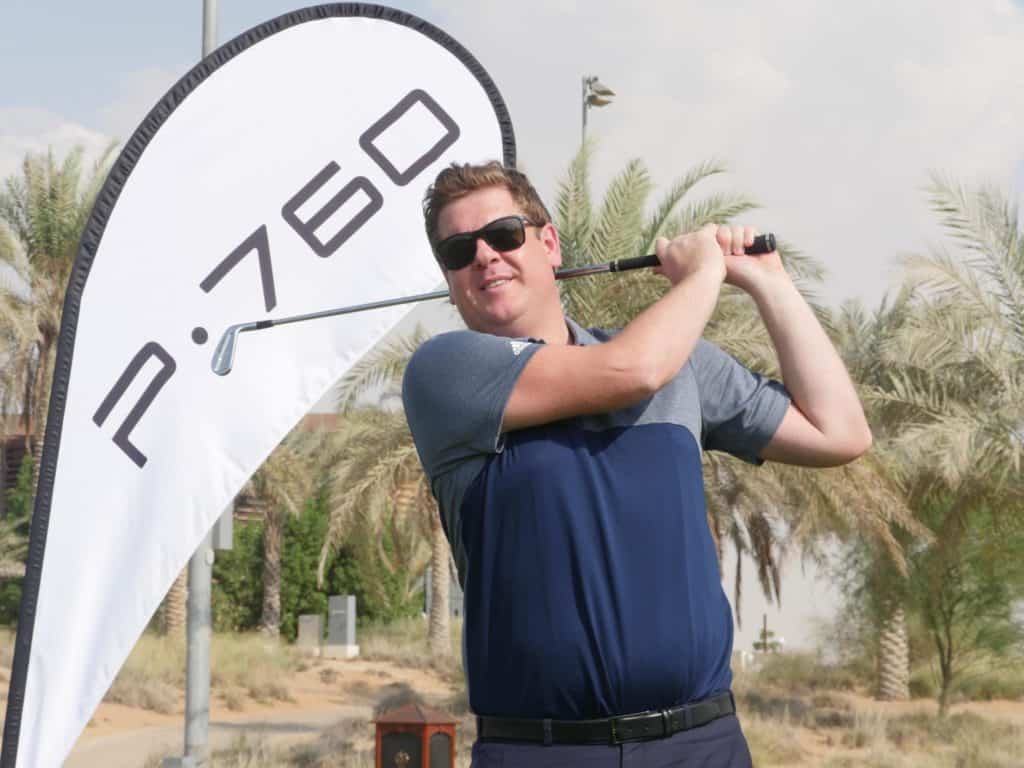 General Manager of the Track, Meydan Golf
"The P760 is an incredible golf club. I had a set of the P790s and found them too big with too much offset but this new iron is the ultimate because I can control the ball far better and deliver a penetrating ball flight consistently. With the new technology in these golf clubs, you have much more forgiveness in the long irons and far more control and feel with the short irons. Very impressed!" 
---
Nathan Fisher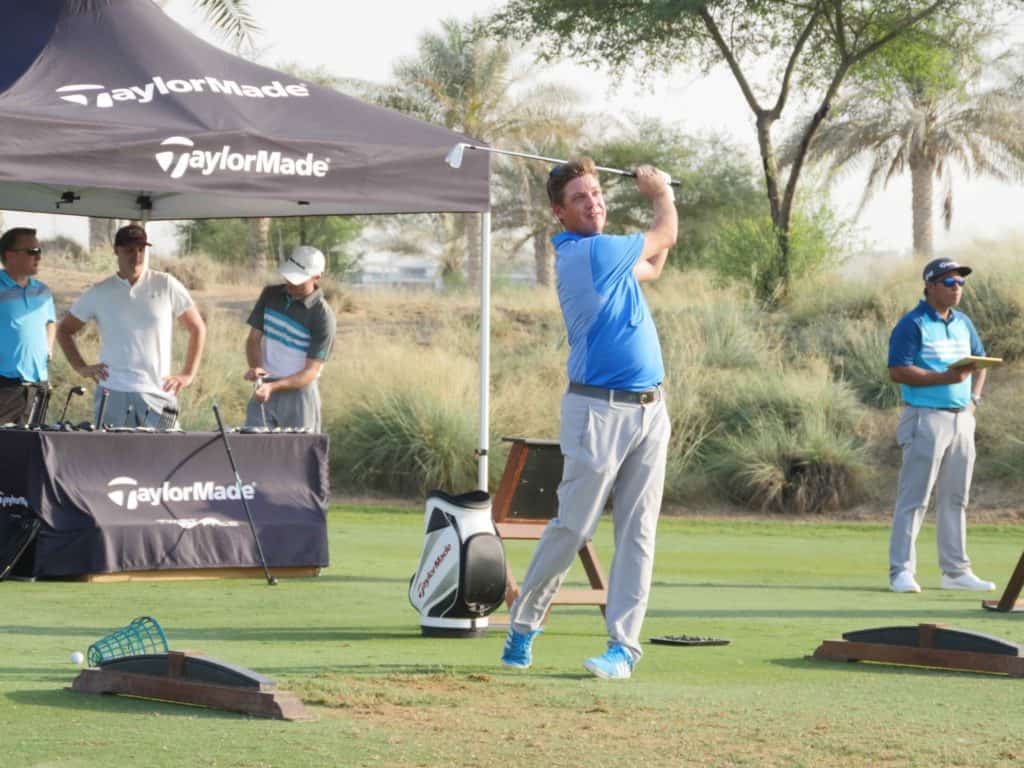 Member at Sharjah Golf & Shooting Club
"The P760 felt great. I could really notice the impact the SpeedFoam has when you struck these irons off the face. We were hitting straight into the wind so it was great conditions to test them out but they still achieved a penetrating ball flight so I've got to admit I'm a huge fan."
---
Max Cashmore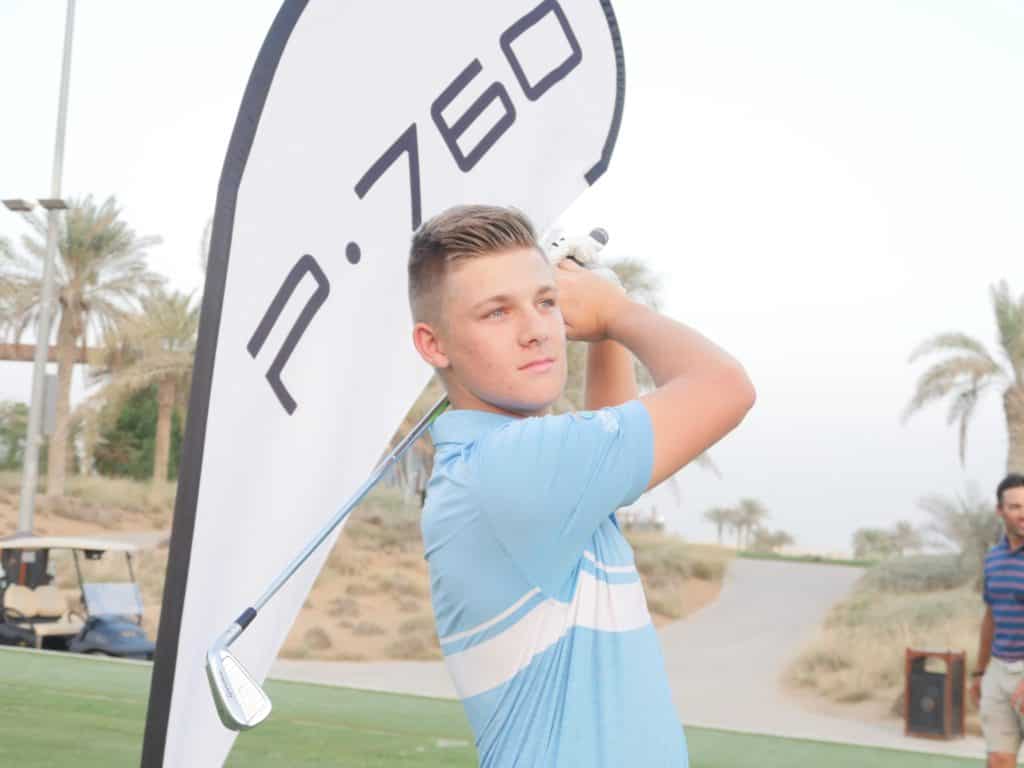 Member at Jumeirah Golf Estates ETPI Squad
"The P760s were fantastic. The difference between the good strikes and bad strikes was minimal so I can't wait to add them to the bag very soon."
---
Greg Donaghy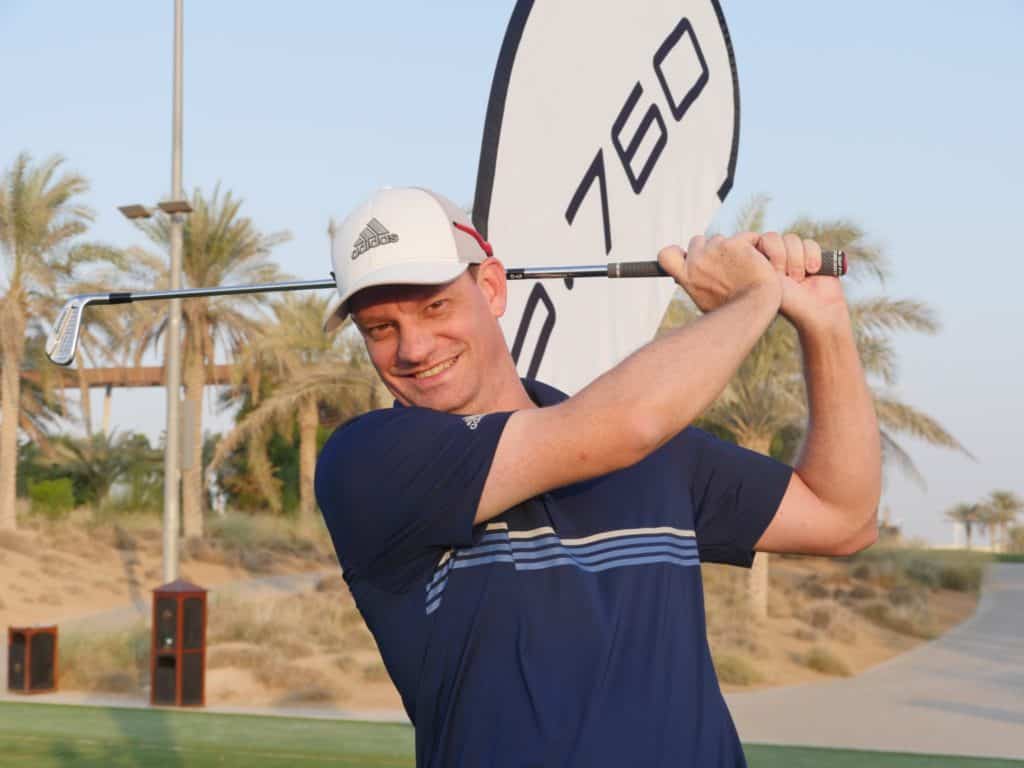 Casual golfer in UAE playing off 6
"I'm a big fan of TaylorMade clubs and currently play the P750 but these P760s are more forgiving and launch higher. It has a really soft feel and goes through the turf easily. I've noticed a big difference in this new model compared to my P750s."
---
Fredrik Schauman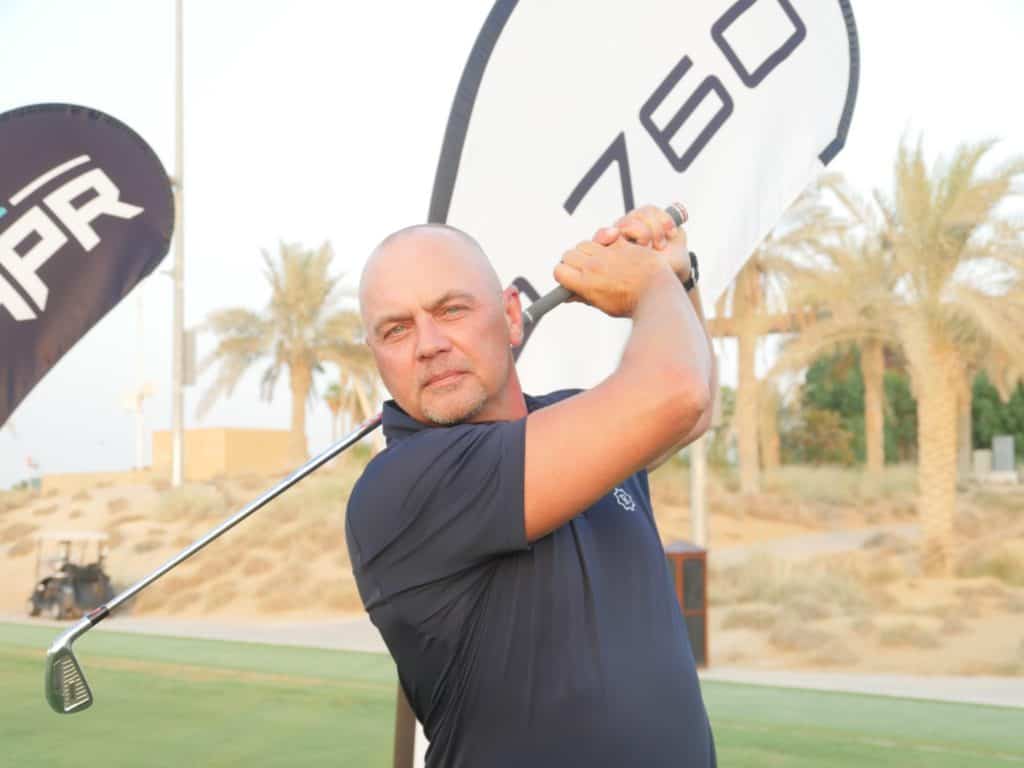 Joining Emirates Golf Club playing off +1
"The P760s are great because you have more forgiveness in the long irons and then have a bladey-style feel with the short irons. The gapping has improved drastically with this set. I currently have a set of P730s and P790s in the long irons but then there's a problem with the gapping with a mixed set but it will definitely become consistent and complete with this new P760."
---
Ben Cannon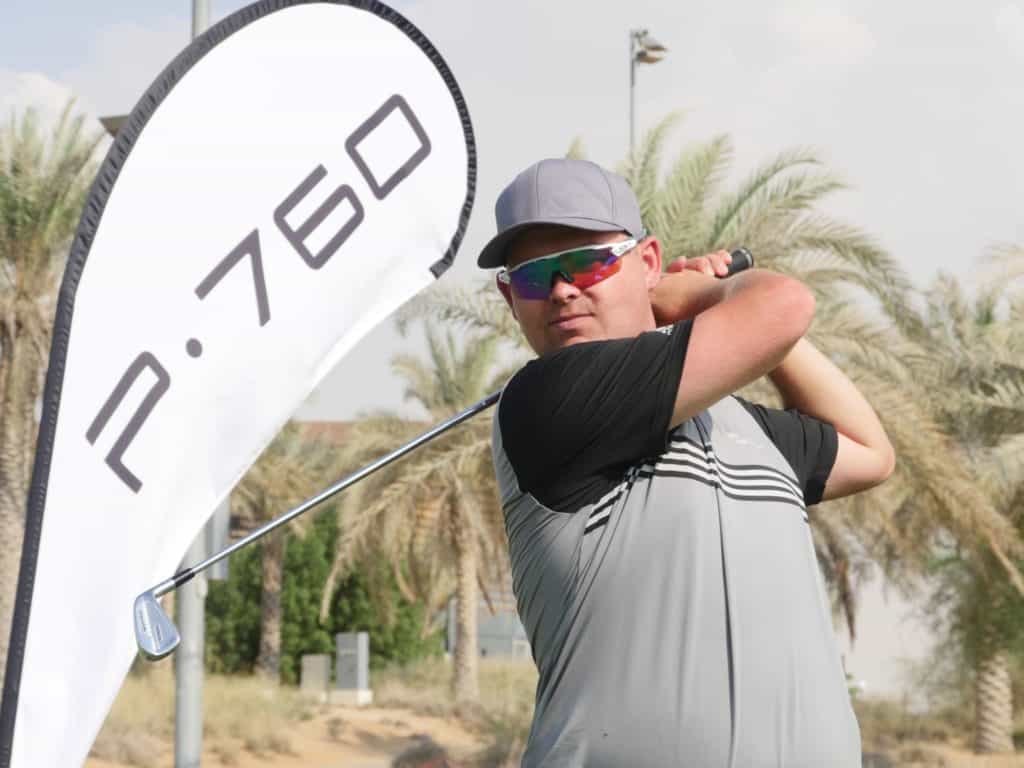 PGA Professional at The Track, Meydan Golf
"I've always struggled with a higher ball flight where the ball just drops out of the sky but with the makeup of these new P760 irons, they've really allowed me to achieve a much more piercing ball flight. More distance and control is what everyone is after with their irons – whatever level they play at."
---
AED 6,195 and available from 2nd November 2018