The modern golf shoe is all about stability and weight. So it's hardly surprising today's golf shoes turn out looking like a trainer. Compare today's shoes to not so long ago when trainers were banned from golf courses and the game was more focused on dress codes and traditions.
If you wanted to dress to impress, the footwear of choice was the legendary Footjoy Classic. It was constructed and resembled more of a sturdily-made dress shoe that wouldn't look out of place with a dinner jacket. These were the Rolls Royce of cool and were built to last, but in 2009 probably down to their huge cost to make and corresponding retail price, the Classic came to an end. Footjoy filled the classic void with the Icon but brought it up to speed with the modern light-weight trend and put the Classic old boy on a diet, while retaining its timeless look. Today the Icon is the fairway favourite for players like Henrik Stenson, Justin Thomas an Ian Poulter. So I was just interested to see what the appeal was and whether they bucked the modern trainer trend.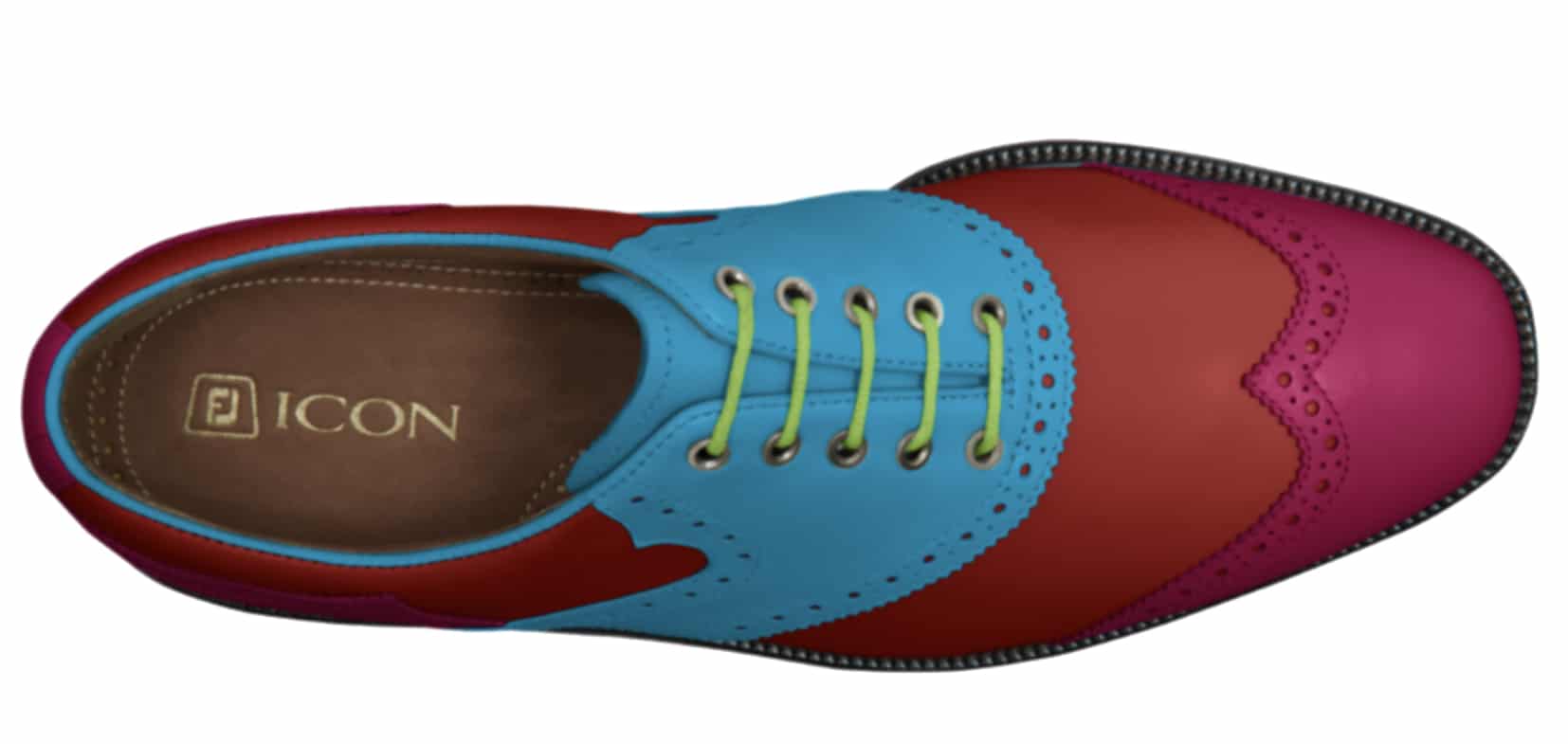 ---
Fit
The greatest thing with the Icon is you can really dial in your size. I take a UK10 but normally have to go up half a size to get the width. With the Icon you have six width fittings ranging from Extra Narrow to Extra Extra Wide. That's pretty impressive when manufactures sometimes struggle to produce an accurate half fitting.
---
Comfort
Getting the width right prevented that pinch across the foot I normally get with a few holes to go. The memory foam
tongue and collar adds a little more cushioning toward the arch which so you don't feel the laces pressing into your instep.
---
Quality
The calfskin used by Footjoy in the Icon upper is pure luxury and not only adds more comfort but is resistant to stretching. The full grain leather outer is durable and surprisingly offers great breathability.
---
Grip
It goes without saying that having the perfect grip helps with stability in the swing. The Pular cleats by Softspikes grip the turf well and don't dig in while you walk. Hardly surprising they are the most used cleat on Tour.
---
Customisation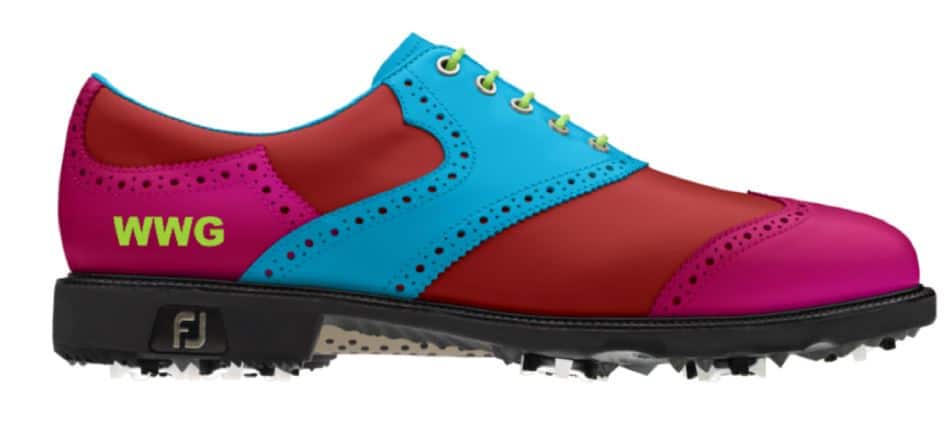 This is where this shoe comes into its own. If you are going to spend a large amount of money on a pair of shoes you would be daft not to add your own personal touch using 'Myjoy'. This way you access all the width options and can go crazy with the colour options. Even messing with the various upper and saddle combinations online can be fun … it doesn't take much to entertain me!
---
Verdict
I had a pair of Classics in the 90s and they lasted nearly four years before the sole started to wear. The Icon doesn't feel as robust and Footjoy offer just one year waterproof guarantee, which considering these are more than $300 makes me believe you will have gone through a few more pairs in the same time frame. Having said that, the fit is second to none and I think the Myjoy options are a great way to make a very high end shoe unique.