Dubai Creek Golf & yacht Club:

THIS season's Captains Day tournament, which celebrated the term of Patrick Morrow and Vanessa North, saw Mark McCarthy and Elizabeth Agha dovetail beautifully to an 11-under winning score of 60.

Two teams finished with an 8-under 63 and taking second place by virtue of a countback were Arshad Waheed and Parvez Merchant with Ashok Ahuja and Robin Rodricks settling for third place.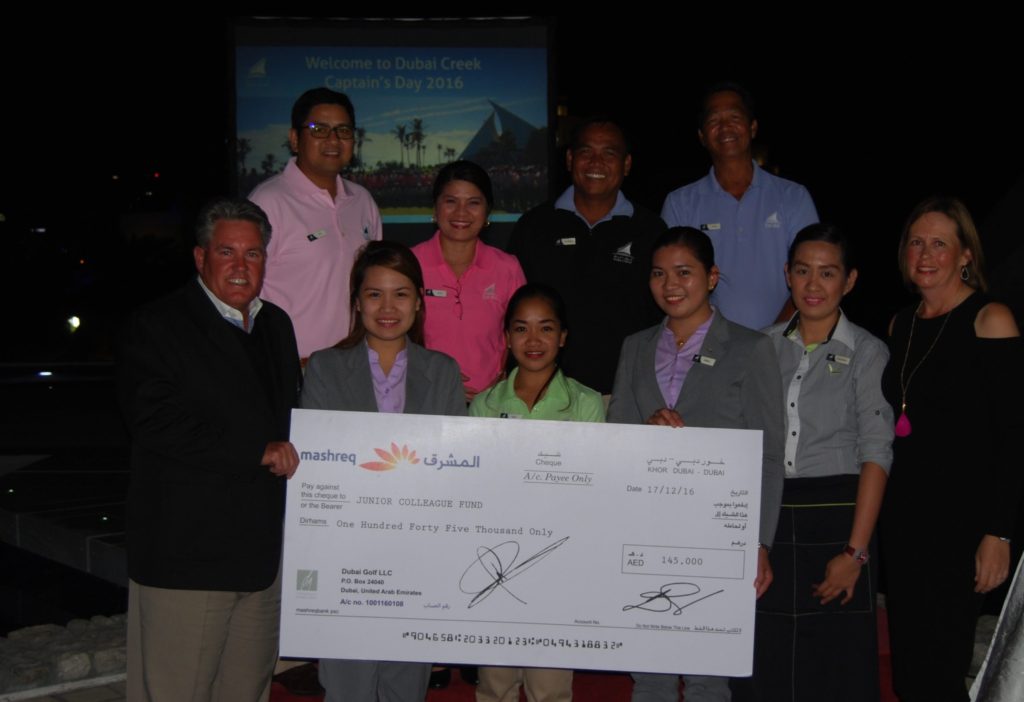 As well as being a celebration for the Club Captains this event is also when the junior colleague fund is presented. The colleague fund initiative was started five years ago by the then Club Captain Joseph Andrade to recognise the fantastic job that all of the junior colleagues do at the club on a daily basis.  This year, thanks to many successful events and kind donations, a staggering AED 145,000 was raised.