Picture this: Your team has lost the Dubai Golf Trophy for six successive years, you're on the 16th tee 1DOWN and needing a half point to stop the rot while all your teammates, and the opposition, follow your every move on golf carts. That's exactly what Purna Sharma had to deal with at the conclusion of the 23rd edition of the competition at Emirates Golf Club on Monday afternoon.
The professional was up against Barry Pavic in the final match on the Majlis, knowing he needed at least half a point to secure victory for the pros and end six years of disappointment.
"I was just playing my game without checking the leaderboard up to the 15th hole," said Sharma. "I checked it on 16th after my driving the ball in the middle of fairway and felt better seeing how well the fellow pros had done. I felt a bit of pressure but was determined to get the points. I knew I had to hold my nerves.
The ball was in Pavic's court with a 1UP lead through 15, but Sharma superbly pulled level before both players made birdie on the 17th. Rumours flying about this morning suggested there may have been as many as 60 carts following the pair to the final two holes.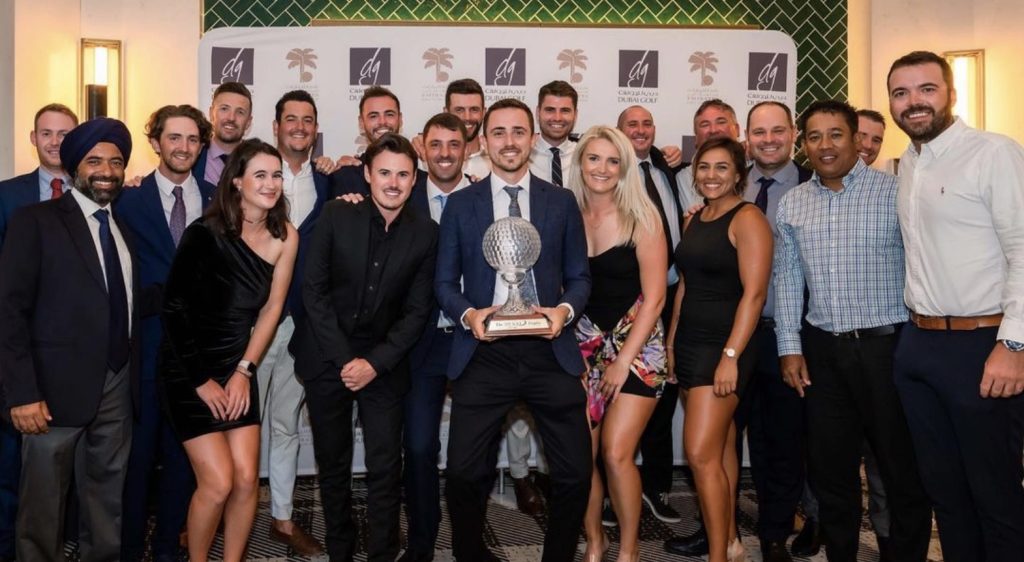 "Wow there were 60?" said a shocked Sharma. "I saw a lot of carts but didn't know there was that many. I felt like a bit nervous but also great at the same time. I just knew I had to focus on the game."
With every set of eyes on the duo, Sharma knew he had to at least match Pavic's score on 18 to get professional hands on the trophy once again. He did just that, brilliantly holding his nerve to finally stop the record-breaking run of the amateur team, which included EGF Order of Merit champion Toby Bishop.
"I was very relieved to secure that half," said Sharma. "I was still shaking coming off that last green! I am very glad that we did it after so many years. I wasn't even going to be a part of the Dubai Golf Trophy at one point as I had planned a trip back home, but after chatting with Captain Mike Major I changed my plan, I am glad I stayed back and got the chance to play an important role for the win. I would like to thank our captain Mike and the full team for the camaraderie shown. Also thanks to all involved in the DGT as well as Pro Sports International."