Cobra Puma Golf are revolutionising the game of golf by releasing a set of irons that are influenced by their PGA Tour player Bryson DeChambeau that are all the same length. Sound bizarre? eGolf Megastore's custom-fit guru, Jason Ashley, headed down to the spectacular Trump International Golf Club, Dubai to test out and review the Cobra F7 One Length Irons.
Concept
A couple of years ago Bryson DeChambeau started using one length irons that are all 37.5 inches (the same length as his seven iron). When he signed up with Cobra Puma Golf last year they decided to release their own unique set of One Length Irons. From a concept perspective, they are trying to make a golfer achieve the same consistent set-up for all of your irons, as well as making the same swing, body movement and club movement. Therefore, my swing with a pitching wedge and a four-iron should look undistinguishable.
Not just the same length…
It's not just the length that is the same in this set, also the lie angle is identical and they all have the same swing weight, making the clubs feel the same.
Something to note…
It's crucial for us to note that it's an unwise idea to go ahead and take your own set of irons and make the changes yourself. Cutting down the long irons, extending the short irons and making them all have the same lie angle will affect feel and performance of the clubs. Your long irons will become way too light and the short irons will be far too heavy in swing weight, whereas extending and cutting down will change the flex and design of the shafts. Not a good idea. If you're thinking about going one length, don't be a maverick and do all the alterations to your own set.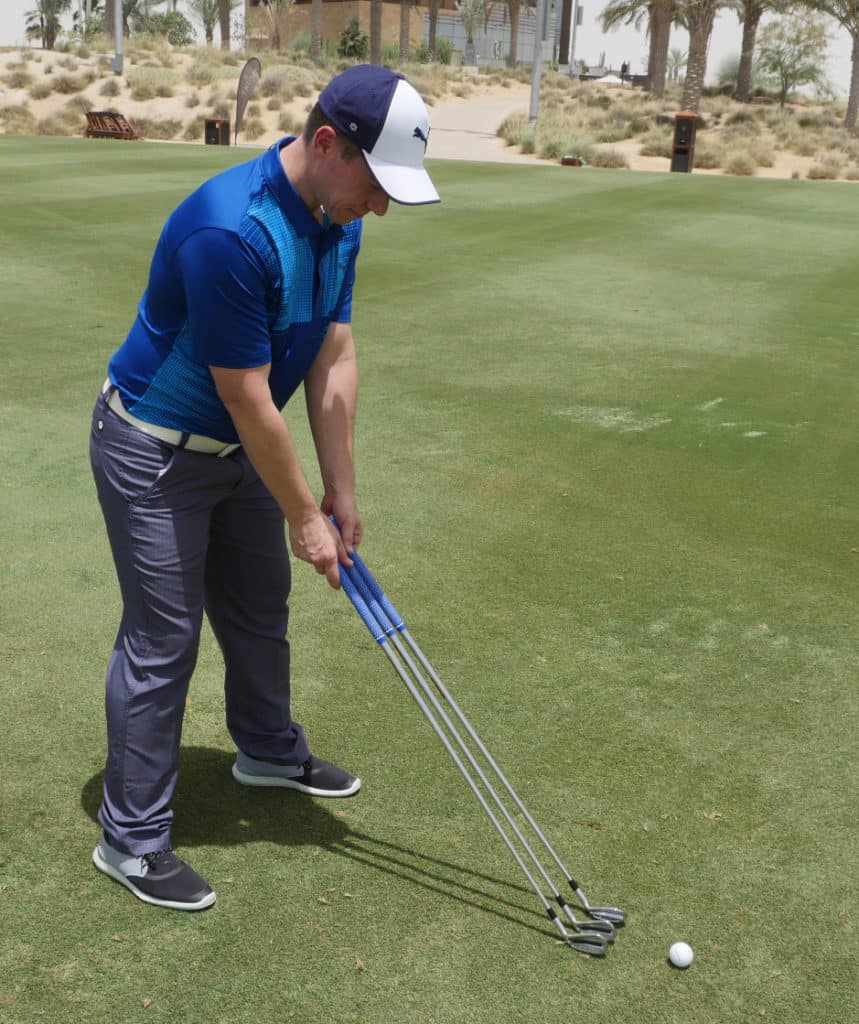 First Impression
Initial look and feel with the long and short irons was strange and took a few swings to get used to it.
All the irons are easy to hit and I was amazed how easy the long irons were to hit.
Players that struggle with longer irons should find these clubs more suitable
Aesthetically pleasing design
I'm excited about these Cobra F7 One Length irons because the concept is great and anything that improves consistency in your swing has got to be beneficial. It's still essential that you come down to eGolf Megastore and get custom-fitted because you'll need to find the right shaft weight, flex, and the correct lie angle so you hit the ball crisp and clean consistently. Cobra Puma Golf offer a couple of different options with this club, you can get the slightly more forgiving head with the One Length and then the Forged version is more suitable for the more consistent ball striker. Head down to eGolf Megastore to see how these unique clubs can benefit your game.