The Callaway Big Bertha Epic driver is currently the most talked-about club in golf with an array of top players switching over to use it. Its innovative technology helps players improve their ball speeds dramatically and therefore strike the ball further – so we spoke to the Callaway team to find out why their new drivers are so Epic and how the models differ.
Your latest driver comes in two models but how will consumers know if they should choose an Epic or an Epic Sub Zero Driver?
The majority of people will require some sort of left-right shot shape correction. One of the two models focuses on that performance metric very heavily, so we would expect that element to be the primary fitting tool for the majority of golfers. However, there are a large number of people who may not value that form of adjustability quite so much, or may not need it – they already hit the ball well – and they may require help controlling backspin on the golf ball. The second version of Epic, the Sub Zero, is for them. In most drivers, that low spin characteristic usually comes at the disadvantage of having low forgiveness (low MOI) but for the first time ever, the Epic Sub Zero Driver does not suffer this drawback. This is a huge performance benefit. Each Epic Driver genuinely has different performance characteristics but both clubs are equally forgiving, and that has never been done in a fitting system. There is now much more capability across the two Drivers to cover the performance requirements of an entire spectrum of golfers like never before.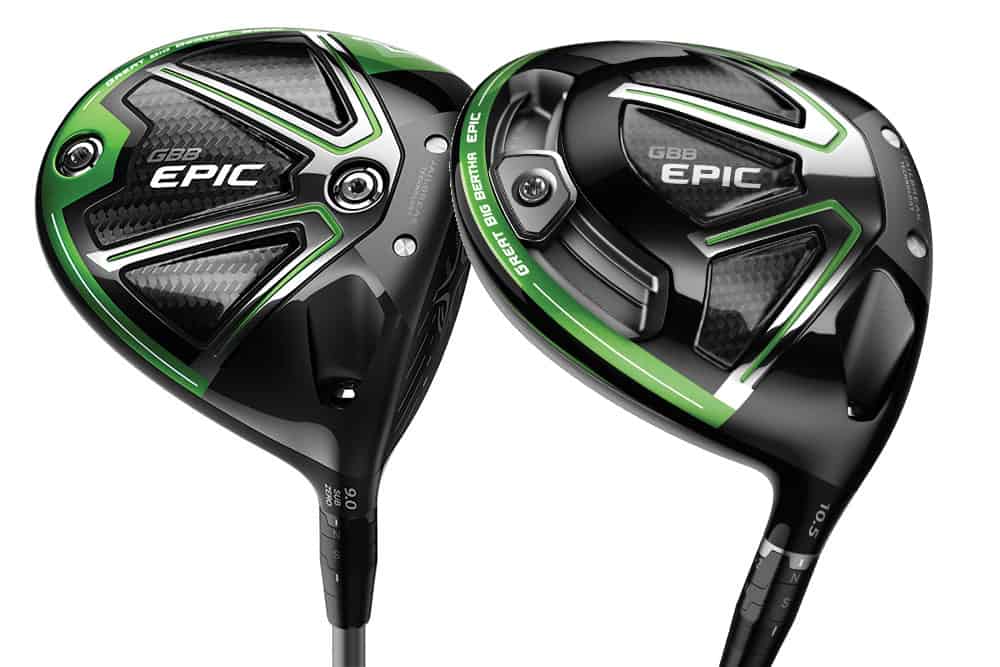 How would you compare Epic to the Big Bertha Fusion driver?
Epic is a more complete design in that it has more adjustable dimensions. There is more opportunity to get dialled in to whatever form of performance a golfer is struggling with, whether it be left/right or any of the other types of issues you might face. Epic also has Jailbreak Technology so it will have a ball speed advantage for everybody. However, Fusion exists because it has an enormous MOI number, whilst at the same time having other characteristics that are different from Epic that you can adjust.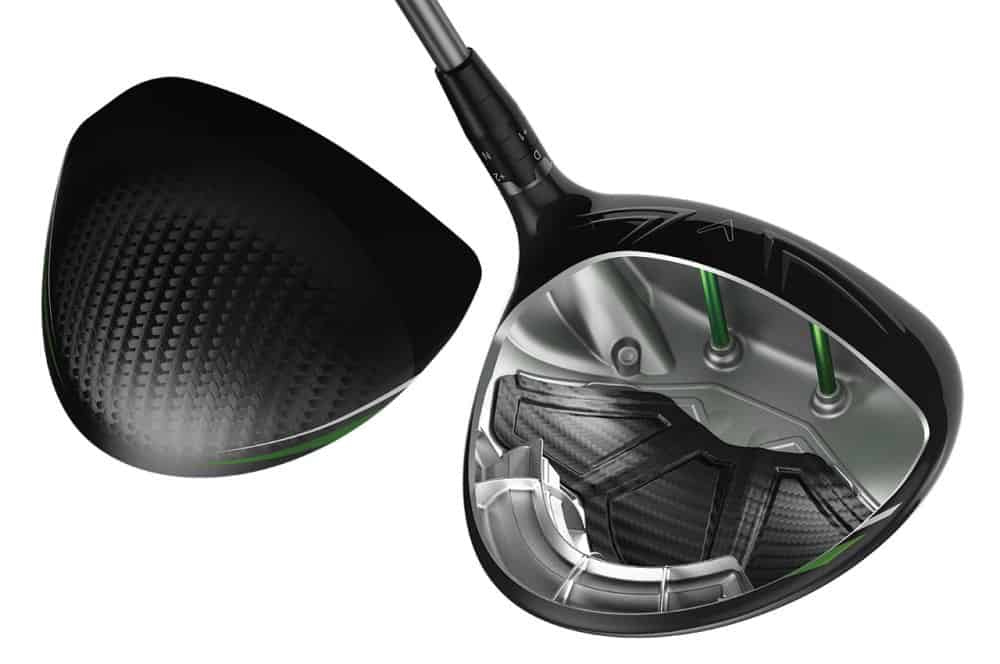 What is Jailbreak and how was it created?
We witnessed something we had never seen before with Jailbreak. It was a phenomenon whereby utilising vertical rods in the head of a driver would potentially encourage the body and face to react very differently on impact with a golf ball. Our research from early prototypes demonstrated a clear ball speed enhancement, whilst still adhering to the current CT rule, and it was at this stage our senior management team got involved in the project. Our findings showed that Jailbreak (it wasn't named at this point!) was a potential future ingredient for a driver.
The next stage was to understand how we could manufacture this particular piece of technology in a driver head so that it survived impact with a golf ball. We also had to consider how we could add it into our already hugely advanced driver production processes that involved carbon, titanium and several other things.
What performance advantages will golfers see  in using an Epic Driver?
In early golfer tests we have seen significant ball speed gains across the board, whether it's a Tour pro hitting a ball or a mid-handicapper. Some people will see circumstances where the ball speed gain is much, much bigger, by marrying all the adjustable elements together, so we are hugely encouraged by this.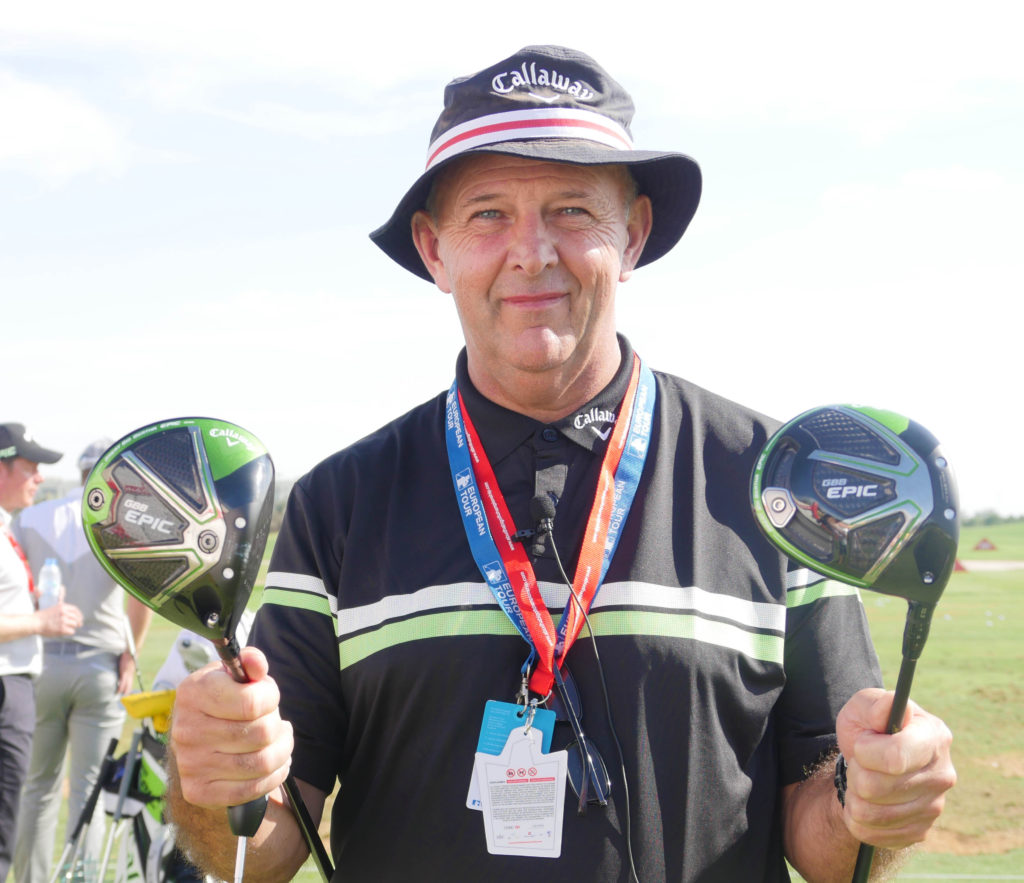 "We received the product just before Christmas to start cherry-picking to put in our staff players' hands. Since then we have started working with it and the experience has got better each time. We had a really good impetus in Johannesburg, South Africa. However, in the Abu Dhabi HSBC Championship it was slightly different as we have met with higher ranked players who have been in great form and therefore hesitant to change too much. However, once they try the new product, feel what is it like, and see the numbers on Trackman then we can change their minds pretty quickly. We have factual data like spin tightness and robustness, ball speed increase and forgiveness. Then we had anecdotal comments from players like "Unbelievable!" "Awesome!" "Sensational!".

– Ian Dryden, a Callaway Tour Supervisor
Here's what the professionals had to say about the Epic
Branden Grace: "I think that the newest Callaway driver has really improved. It has a great-looking head which I love. I'm normally a guy who plays a low-spinning driver and a small head but the transition from the 440 head to the 460 head has been pretty easy. I couldn't be happier with it."
Rikard Karlberg: "This club is fantastic. They recreated the feel of the Callaway FT-3 where you know exactly how the ball is going to react when you hit it. It is very easy to control this driver. The 'Jailbreak' technoliogy feels like you hit the middle of the face even if you are a little bit off, and you don't see as much dispersion."
Pete Cowen: "The deflection of the head as you hit the ball is less and they have put the stabiliser behind the face so that the actual head doesn't compress. The energy transferred from that is much more efficient than ever before. It is yet another innovative club from Callaway. It had a great last year, obviously with Henrik Stenson and Danny Willett and Phil Mickelson. The players are getting a little more speed with the new driver but the deviation of the shot is the key. This game is not about how good your good shot is, it is how good your bad shot is. The 'Jailbreak' technology can make your bad shots better and give you a better chance to eliminate the errors. Danny Willett has been trying it out for the past few weeks and the first time, he hit it perfectly. You can tell within six shots whether you like the driver. You don't want to make the driver work, you want the driver to fit you."