Patrick Reed produced a putting masterclass at the WGC-Mexico Championship to help him seal his second World Golf Championship title and climb back into the top ten in the World Rankings. The 2018 Masters champion ranked first in strokes gained: putting, picking up a statistically stunning 11.82 shots on the field, and recorded 45 one-putts for the week, including 11 in the final round. These immense stats share a similar pattern to when he won his Green Jacket two years ago. Let's have a look at how he putts with precision and purpose.
Reed's Repeatable Routine:
After reading the putt – sometimes with the help of his caddie – he then begins his process:
He stands behind the golf ball and faces the hole, sizing up the putt, looking at the line
He then makes two practice strokes
He steps forward and addresses the ball, placing his putter behind the ball (taking no practice strokes)
He glances toward the hole, returns his look to the ball, glances again at the hole before looking back at the ball to make his stroke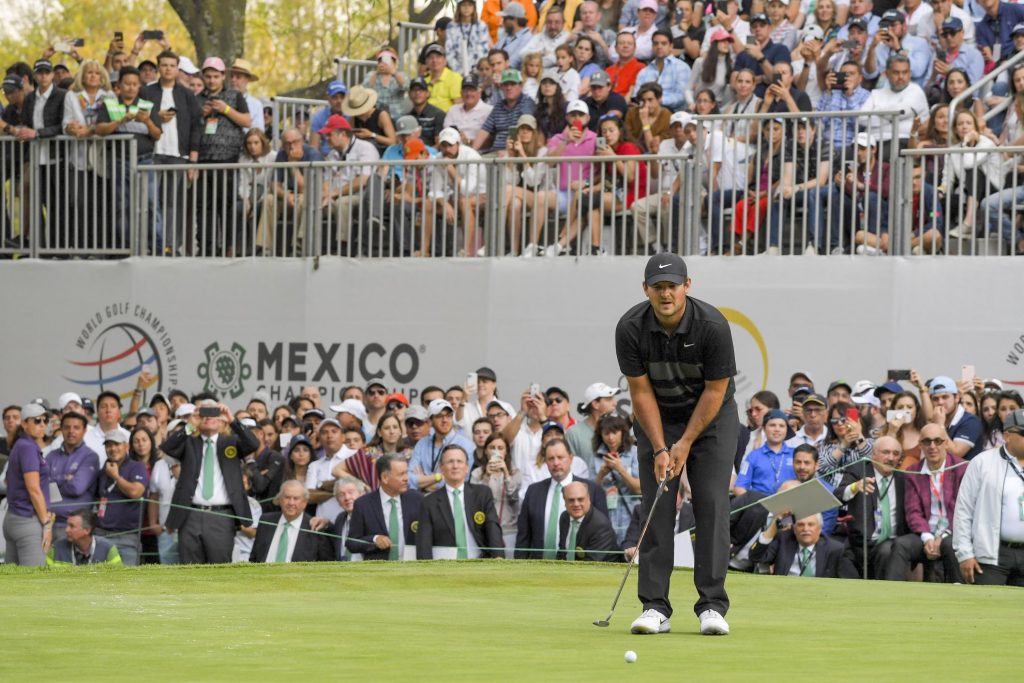 Reed acts fast – leaving no time for indecision
Reed's putting routine in his Masters win "was identical and fairly quick—[nine] seconds from the first step towards the ball until striking the putt," according to Peter Sanders, the founder of Strokes Gained Analysis and a golf statistics guru who has coached PGA Tour players. In comparison, JB Holmes took 50 seconds for a one-foot putt during his win at last year's Genesis Open.   
Patrick Reed missed fairways & greens yesterday, but never missed anything with the putter, 4 rounds & only 98 putts!

As they say – Drive for show. Putt for $1.82m

On Golf Champs we had a 3-way tie!

Summary here: https://t.co/7QXlL5mvUL#WGCMexico #GolfChamps pic.twitter.com/VIEK9w0LQ8

— Golf Champs ⛳️️ (@Golfchamps_) February 24, 2020
Key tips
Develop a reliable and efficient (not lengthy) putting routine.
Practice and hone your putting routine until it feels completely natural.
Trust and stick to your routine in all situations – especially when you feel the pressure.