By Jackson Bell, Teaching Professional, Jumeirah Golf Estates
From the elevated members' tee, the bunkers will suddenly catch your eye – tricky bunkers placed left and right of the fairway and all in driving distance. As well as the bunkers, you have trees and out of bounds left to try and negotiate.
So where do I hit my tee shot? For me, the best shot here is a club short of the bunkers so they are taken out of play immediately. From here you will also be on the higher part of the fairway so you'll have a better view of the undulating green.
Now, the approach shot is far from easy. With the green guarded by numerous deep bunkers at the front and sloping massively from front to back with fall offs left and right it's a daunting task. Accuracy is key and if I have anything more than a 9-iron I always aim for the front half of the green as it kicks down before it stops, which should mean it finds its way to the centre of the green.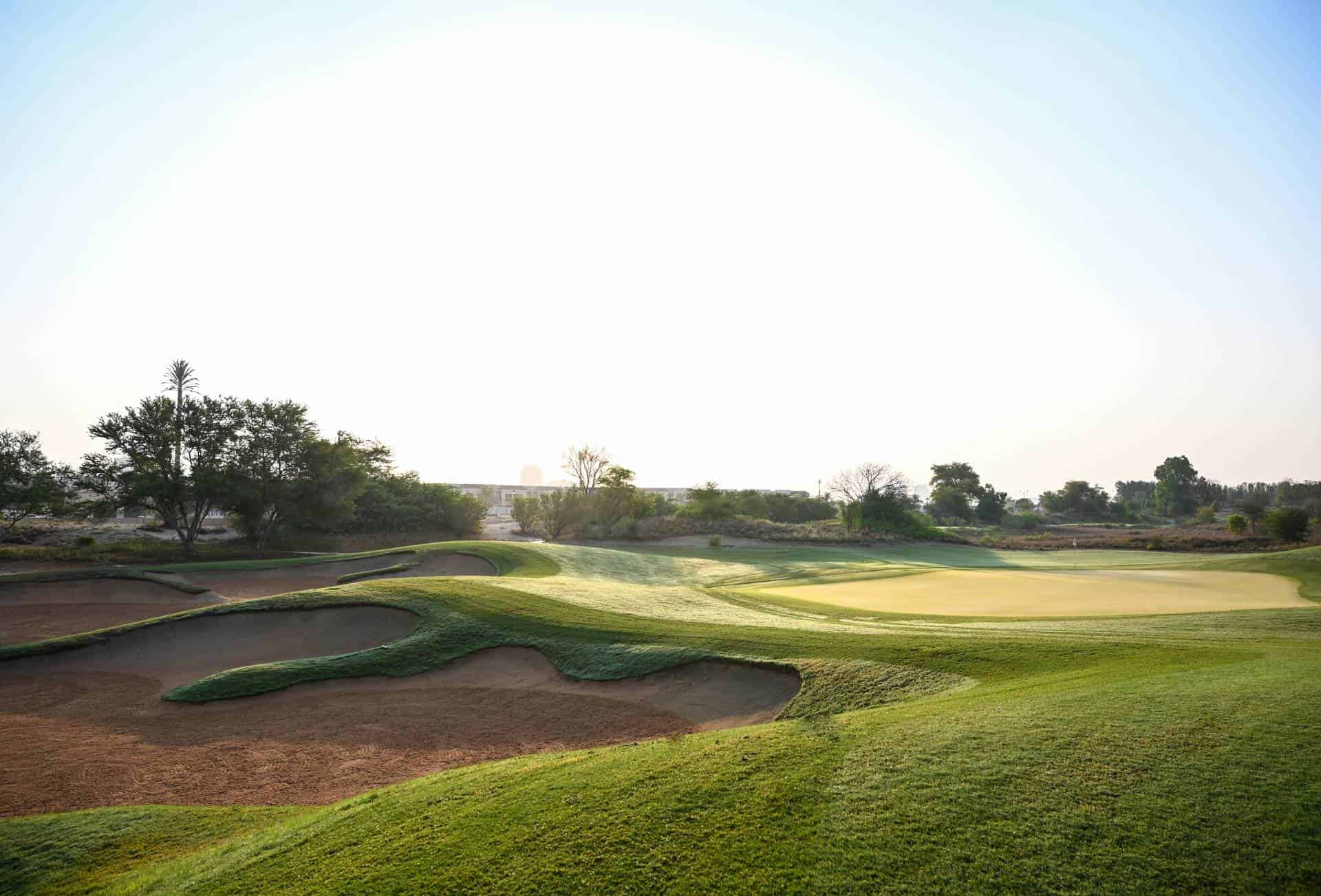 For the 'big hitters', once you get your nerves out the way of OB left and trees left, you will have the brave carry of 275 to clear the fairway bunker up the right.
If you manage this, the ball will generously kick right to left and find the middle of the fairway. From here you've no more than a 'flick' into the green. Easy? No – the second shot is blind so line and distance control are key and watch out for all those slopes waiting to kick your ball left and right. Be sensible, hit the middle of the green, take four and run!
Experience the Fire course at the best rates by booking on the 'Viya' mobile application