By Mark Jones, PGA Teaching Professional, Yas Links, Abu Dhabi
We would all like to be able to walk up to any putt and read it in 10 seconds. Aimpoint Express now allows you to achieve this. Misreading a putt is the main cause of missing a putt. There are many ways of hitting a putt on your intended line but if it's the wrong line, you will miss.
Many of the players I have come across in my seven years of coaching generally have no routine before they putt and struggle to read greens in general. Our eyes play tricks on us all the time so Aimpoint is great because it's a 90% feel system and gives a player a routine to stick to before a putt is struck.
What is Aimpoint Express?
Aimpoint Express is a green reading system that allows you to predict the break of any putt no matter the length or difficulty.
Side tilt in a slope causes the ball to break and we teach you how to gauge the severity of a slope. The system is designed to be accessible for every type of player.
It is a system that combines feeling the slope of the green, putting a value on that slope and then learning to indicate where you need to aim using your fingers depending on the severity of the slope. With the right speed, the putt will go in!
A Brief Outline of the Process
1. SLOPE GUAGE
Stand with your ball between your feet, pointing your toes at the hole. Ask your self which foot is higher and which foot is lower?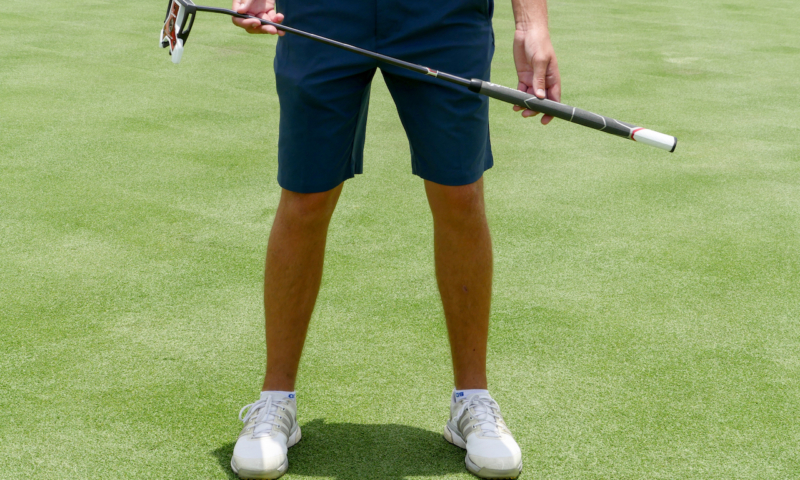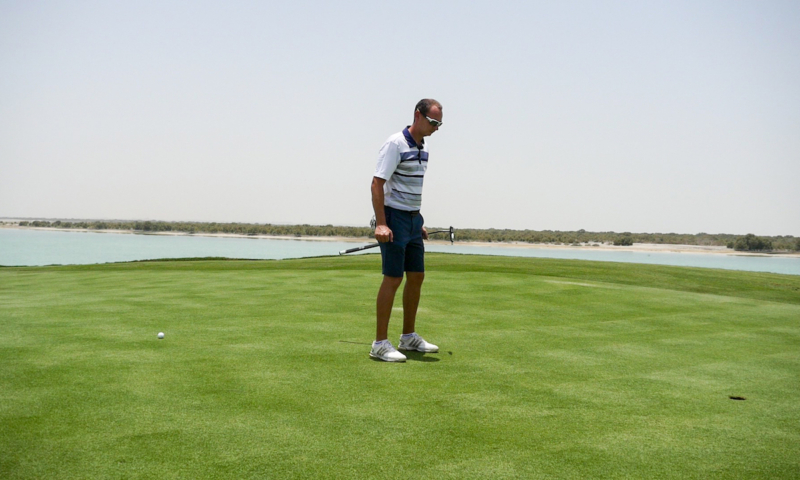 Check which foot is higher or lower again at the halfway point of your putt to ensure what you are feeling is accurate throughout the putt. Ensure you walk on the low side of your putt as you do not want to walk across the line of your putt, this would be breaking the rules.
2. MEASURE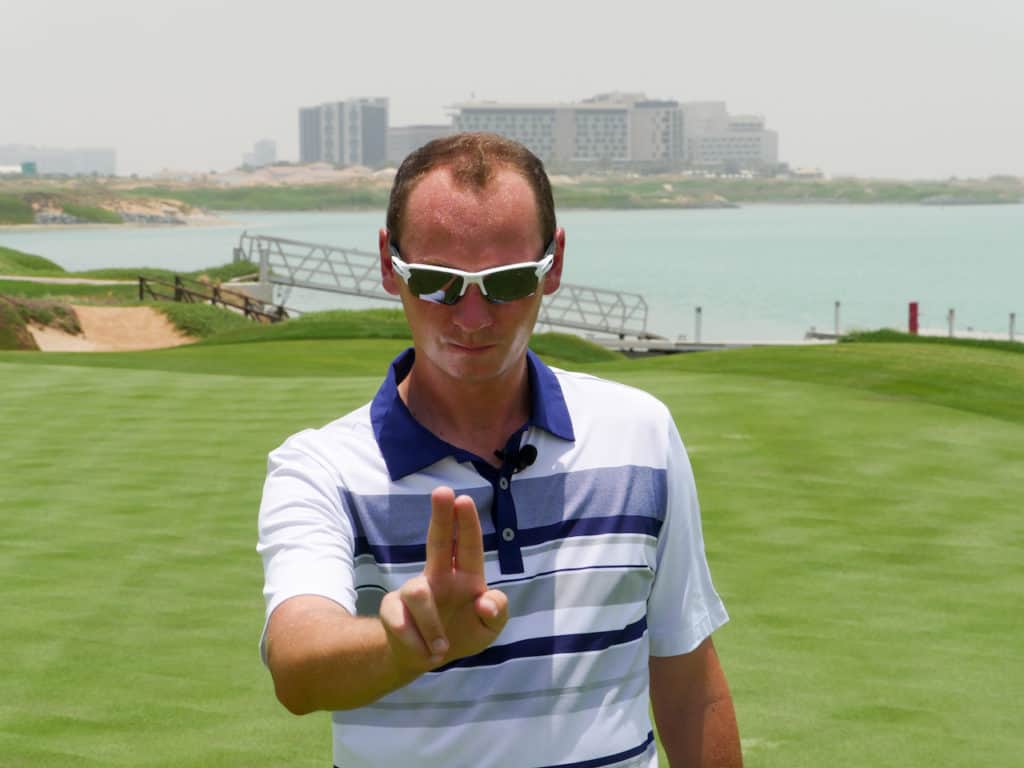 You need to now put a number on what you felt in the slope. This can only be learned by attending an Aimpoint Clinic with a certified instructor. The amount of fingers you hold up indicates the severity of the slope you are putting across and the value you felt.
3. AIMPOINT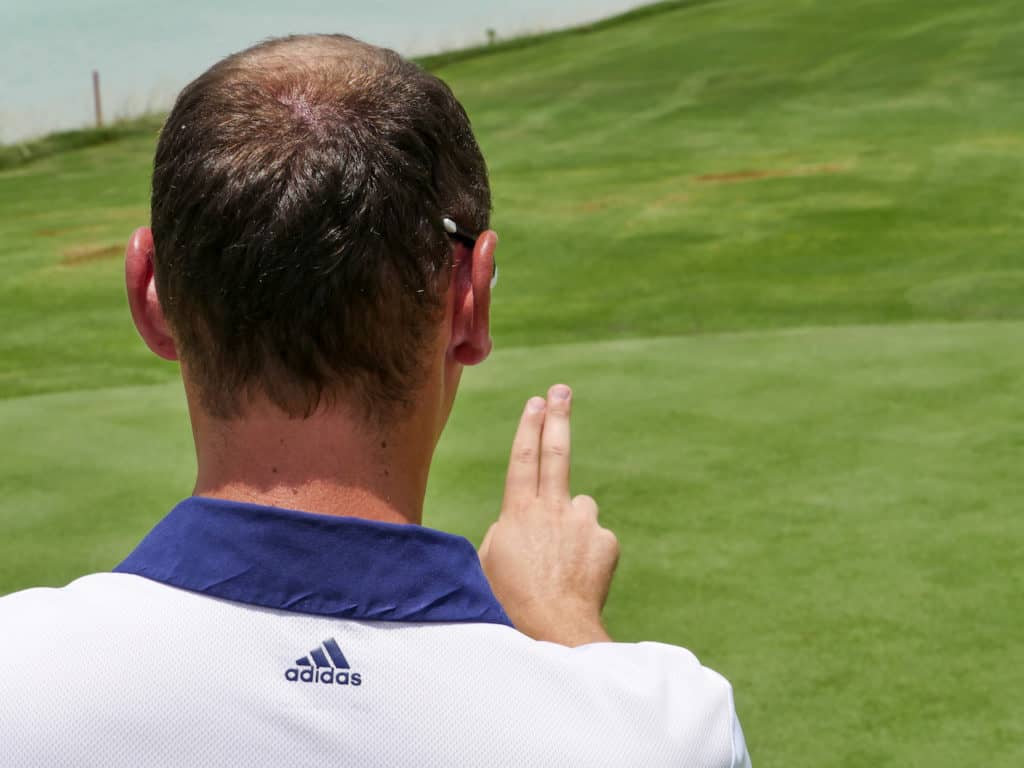 You would then line up the edge of your fingers with the hole and the outside of your fingers will give you a point of where you need to aim.
Hit the putt at the correct speed on your Aimpoint and watch it drop in the hole…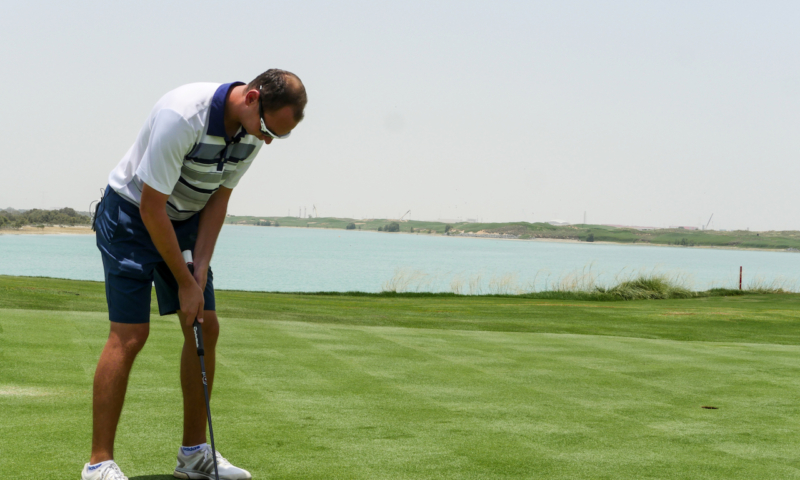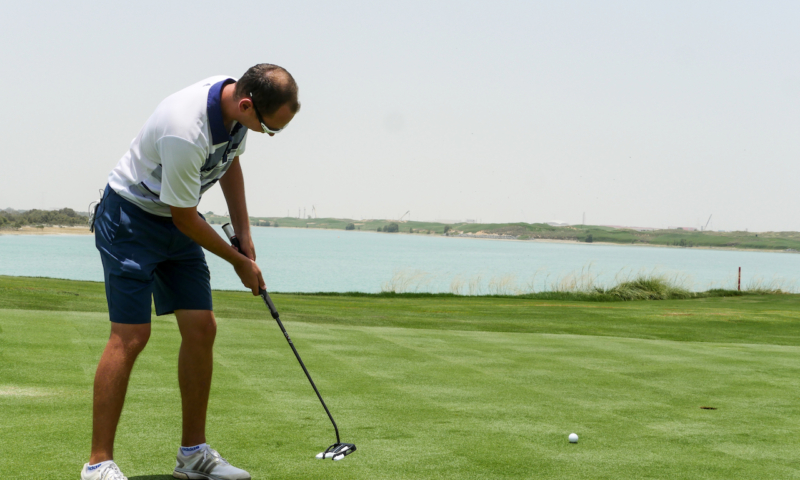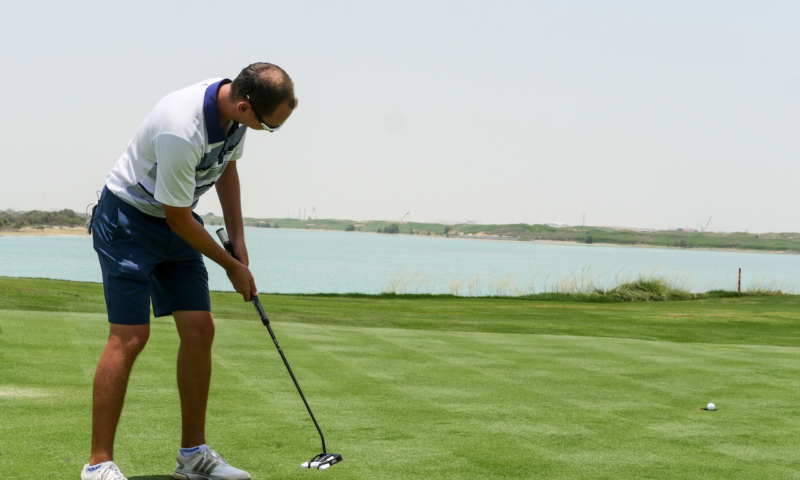 Aimpoint is easy to learn and if practiced correctly with a certified instructor you can become great at green reading in just a couple of months.
Mark is the only certified Aimpoint Instructor in Abu Dhabi and hosts clinics on a monthly basis.  
You can book your clinic spot with Mark at Yas Links, Golf Academy by emailing him at [email protected]