Golf Hall of Famer, Gary Player, is one of the most inspirational golfers of all time, not just in terms of his achievements in the sport but also how he has looked after his body. Fitness didn't only help the 5ft 6 South African become one of the greatest golfers ever, but it also helped him maintain the drive he has today as an 84 year old.
It all started when he was just nine. His brother, who was eight years older than him, left for war at 17 and gave him a set of weights and made Player promise to look after his body and 'treat it like a holy temple' for the rest of his life. There's no doubt that the Black Knight kept to his word.
READ: Peter Finch and Andy Carter's #GaryPlayerx10Challenge fitness challenge in full swing
Player won nine Major championships, including the Grand Slam, in his illustrious career and was one of the first golfers to acknowledge how important fitness is in the sport.
"Looking back on the attitudes of golfers toward exercise, I am very proud to be the first to have helped changed their mindset," Player said in an ESPN interview four years ago. "Golfers were not really thought of as athletes even just a few decades ago. Now, they train like athletes do in other sports like rugby. Tiger Woods and now Rory McIlroy are great ambassadors for promoting fitness in golf. The PGA Tour even has a traveling gym. We have come a long way from when I had to go to the local YMCA."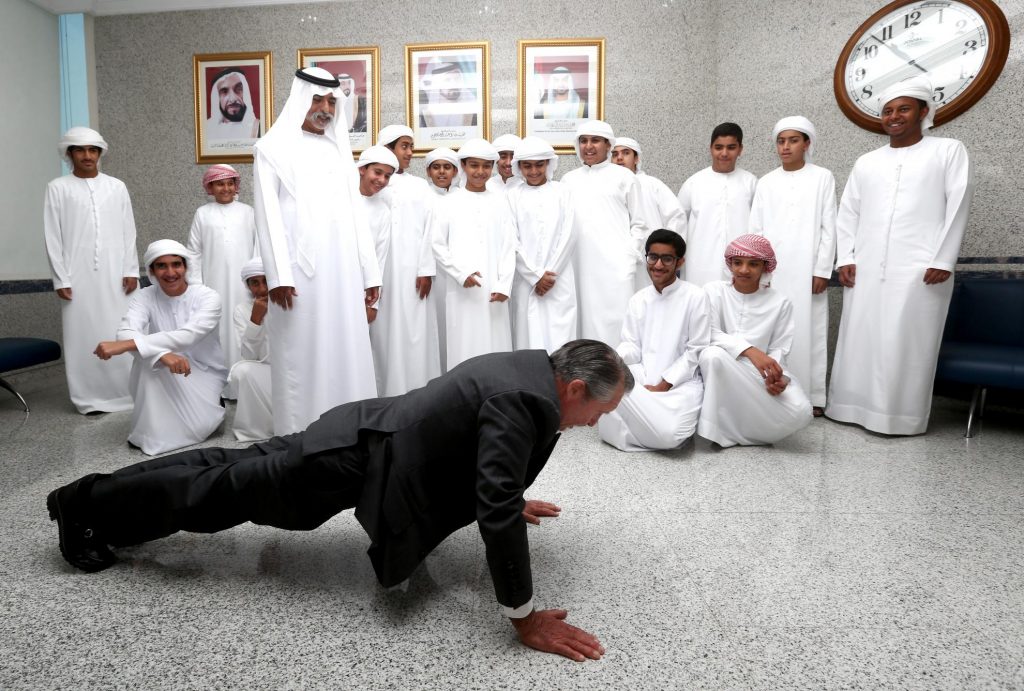 Player also went on to have a brilliant career at Senior level winning six major titles on the Champions Tour which goes to prove that his strict fitness regime helped him stay ahead of the game and other similar age players whose game deteriorated over time.
READ: Lee Westwood's smart gym work and injury-free road to victory last year
According to his former media manager, Bo Wood, Player trains in the gym four or five times a week, with various types of leg, lower-back and neck stretching, sets of one-legged squats, 1,000 mixed crunches – the last done with extra weights – several core exercises, weighted wrist roles, sprints on the treadmill and sets of heavy leg presses.
Although some people believe heavy weight training can be detrimental to golfers, Player believes it is fine, "as long as you are working the correct muscles. Your body needs rest, so you don't push yourself toward an injury. Exercising your legs, hips, core, back and arms the right way for golf are the most important. Endurance is vital to longevity."
If you'd like to live a healthier lifestyle, Player keeps it simple when giving advice to others: "It's easy – eat less, drink water and exercise more!"