The star-studded return of golf did not disappoint in the TaylorMade Driving Relief skins match with Rory McIlroy and Dustin Johnson prevailing as the winners in a dramatic clash with Rickie Fowler and Matthew Wolff.
Here are five things we learned from the exhibition event at Seminole Golf Club in Florida:
Wolff is a beast
McIlroy and Johnson are two of the longest hitters out there – but Wolff showed he's got the power and speed to match them. He won the long drive contests on two designated holes with drives of 356 and 368 yards which helped saw win $450,000 for charity. Not many people expected the 21 year old to have the driving prowess to beat Rory and DJ.
💪 356 yards
💪 368 yards

@Matthew_Wolff5 won both long drive competitions to earn $450,000 towards the CDC Foundation.#DrivingRelief pic.twitter.com/QLektYhpGc

— PGA TOUR (@PGATOUR) May 17, 2020
Strange without caddies 
Seeing the players carry their own bags seemed bizarre, but was very relatable for all the weekend warriors watching from home. One of the funniest moments was when Johnson actually forgot that he has to carry his own bag! See below:
My favorite part of today is DJ forgetting he has to carry his bag pic.twitter.com/GR9YBsnnJf

— deepfriedegg (@deep_fried_egg) May 17, 2020
Shorts are popular
The players seemed relaxed being able to play in shorts. One of our latest #WWGDebates has been on whether the rules around golf attire should be eased and it seems that would be a popular move after watching the action last night.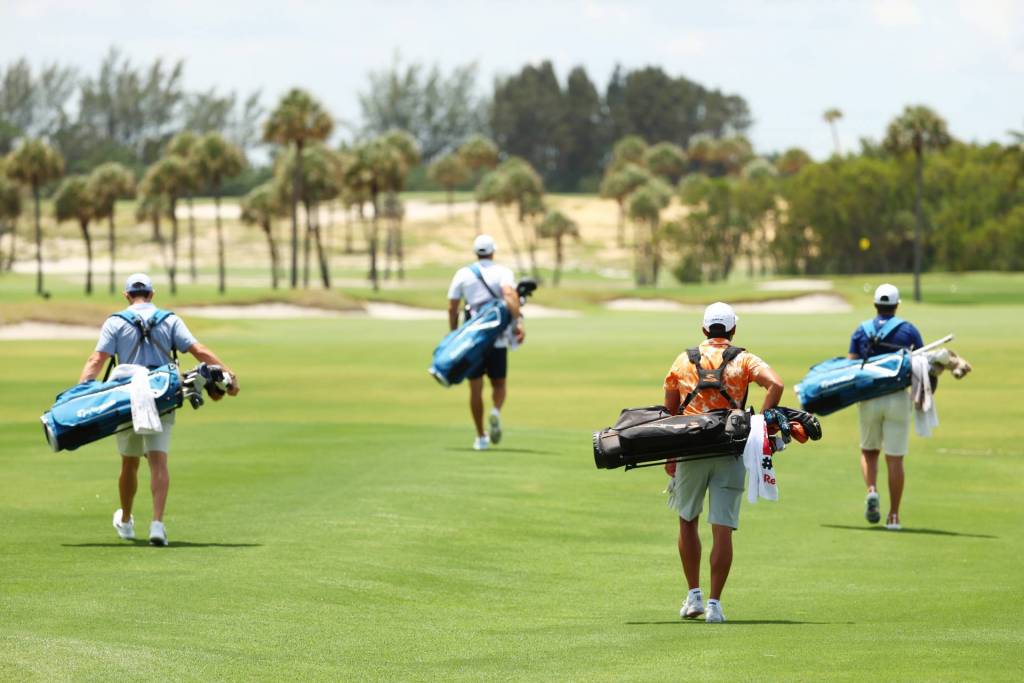 Rory doesn't feel pressure
Early in the round, Rory was trash talking Wolff and reminded him about winning two FedEx Cups worth $25million. He sunk the putt and then stepped up again to get closest to the flag in the play-off hole to decide the contest. The Ulsterman certainly proved why he's World No.1.
Closest to the pin. For $1,100,000.

It came down to the final shot.@McIlroyRory and @DJohnsonPGA win the Taylormade #DrivingRelief and $1,850,000 charitable dollars for COVID-19 relief efforts! pic.twitter.com/WIF9JHZvQC

— PGA TOUR (@PGATOUR) May 17, 2020
Large amounts were raised for charity
TaylorMade Driving Relief raised a total of $5.5 million during play, with the money raised going directly to organizations leading the COVID-19 efforts on the front line. Of that total, nearly 1.1 million came from view donations.
It's not too late to contribute to the cause if you also want to help. Go to www.pgatour.com/drivingrelief to make a donation. The window to donate will remain open until 11:59 p.m. ET on Tuesday, May 19. 
---
The PGA Tour returns on June 11 with the Charles Schwab Challenge in Texas where both McIlroy and Johnson are confirmed to compete once again.