With many golfers in the region recently starved of access to their local course due to restrictions in place during the ongoing COVID-19 pandemic, X-Golf Middle East has brought the game indoors with the most advanced and immersive golf simulators on the market.
Providing a wide choice of options, X-Golf have been receiving high levels of enquiries from private residences across the Middle East – and it's easy to see why.
X-Golf hardware is unrivalled in its ability to measure data at and around the impact zone, rather than the 'reverse engineering' technique (which relies on software that assumes what happens at impact). It's powerful technology that satisfies the demanding expectations of the keenest players.
"The market for golf simulators has been steadily growing throughout the Middle East for the past few years, but it has accelerated massively as the traditional game has recently ground to a halt," said Madeleine Curran, Director, X-Golf Middle East. "Our simulators instantly transform any space into a digitised sporting playground… they are ridiculously accurate and incredible to play on."
"It's golf on tap in the comfort of your own home and I don't know many golfers who would say no to that, particularly when the technology replicates ball and club data to 98% accuracy."
Growing Global Profile
Recently in the US, the social media sensation and former competitor at the Dubai Ladies Classic Paige Spiranac became an ambassador for X-Golf, highlighting the brand's growing global profile.
In Dubai, Precision Golf have installed a simulator in their new showroom where golfers go to get fitted for new clubs, and Dubai-based MENA Tour professional MG Keyser was impressed when he first tried out an X-Golf simulator.
"This is without doubt the best and most advanced indoor system I've ever used," said the South African. "Playing golf on the simulator is as close to real life as I have ever experienced and the technology, ball and club data is a teaching professional's dream."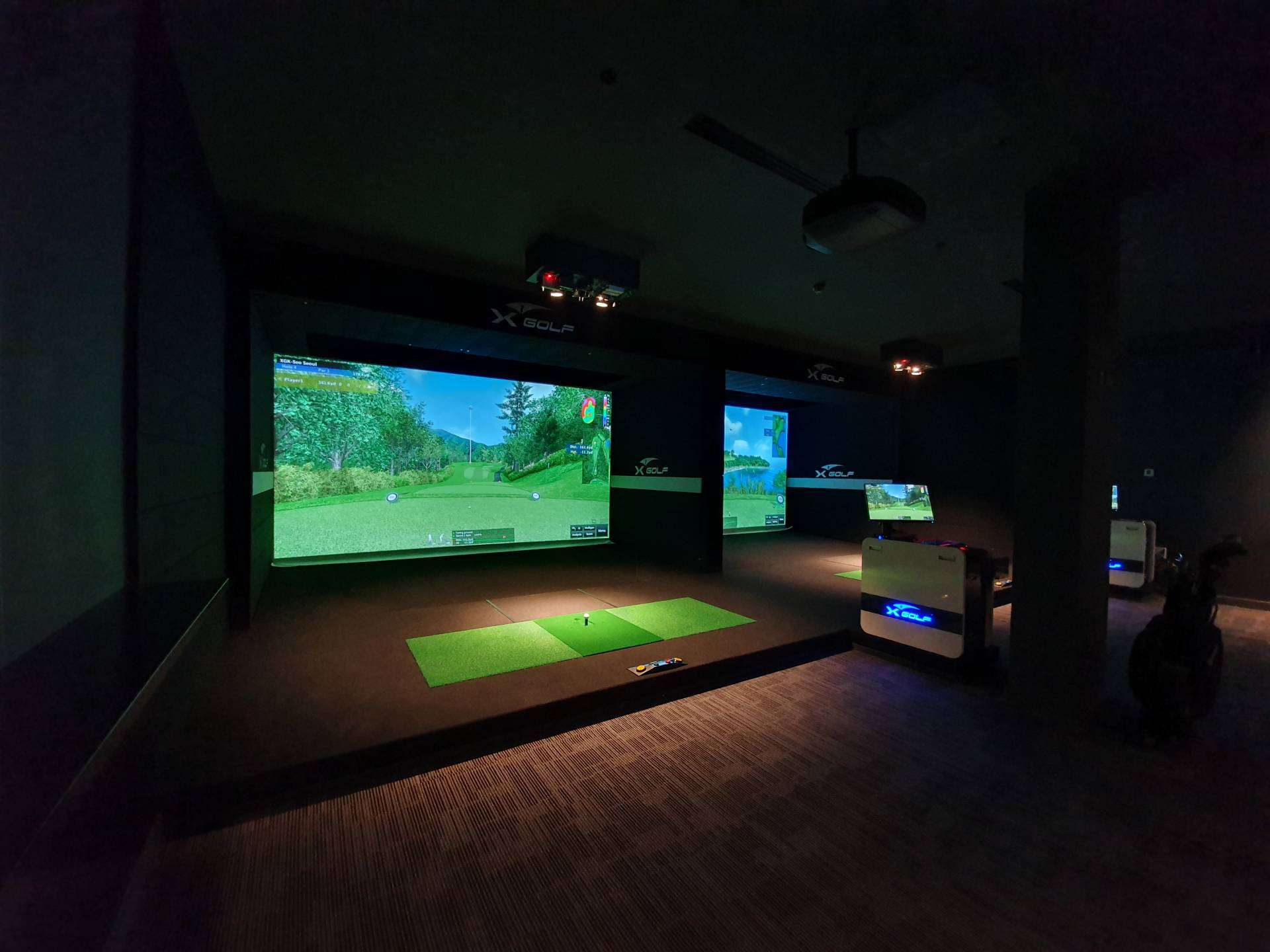 The Technology
The most advanced system X-Golf offers is the NEX, which uses a combination of laser sensors, impact sensors and a high-speed spin camera to measure ball and club data at over 150,000 data points per second.
The most popular and user-friendly system offered is the EYE, which utilises a 4-channel high-speed camera system positioned above the player to capture and analyse the data. Included is a camera specifically programmed to measure the ball's spin at impact, and it does this more accurately than any other technology available on the market.
Both the EYE and the NEX technologies are housed in a custom-designed structure, which is tailor made to fit a client's space and is safe and sleek with an impressive finish.
Major Enhancements
Features that come as standard to enhance both the NEX and the EYE systems include an automatic ball retriever and tee-up system and the opportunity to play simulations of courses across the world – including Pebble Beach.
Additional extras include a plate to replicate un-even stances while the simulator also doubles up as a home cinema system, so when the professionals return to action on the PGA and European Tours you can sit back an enjoy some live action after your own private session of hitting balls.
Depending on the system, the cost of setting up an X-Golf simulator at home ranges from between US $43,000 – $100,000 and the company has a dedicated team in Dubai to ensure that all specifications are met and delivered.
For more information, visit www.xgolf.ae