It goes without saying the No.1 wedge on Tour is the Vokey. These are the money sticks many professionals turn to for consistency in distance, trajectory and spin control and they have been No.1 on the PGA Tour since 2004.
So when Bob Vokey releases a new wedge it has everyone wanting to know how you can make the best even better! The new SM9 wedges are Vokey's most versatile, accurate and forgiving yet, offering six grind options and a total of 23 different models ranging in lofts from 46° to 62° for precision fitting.
"It sounds simple, but having the correct wedge and knowing when to use it has a direct impact on scoring performance," said Bob Vokey. "The most important thing for golfers at every level is to know when and where to use the variety of wedges in their bag. That can be achieved by being properly fit based on swing and style of play, and understanding the roles for each."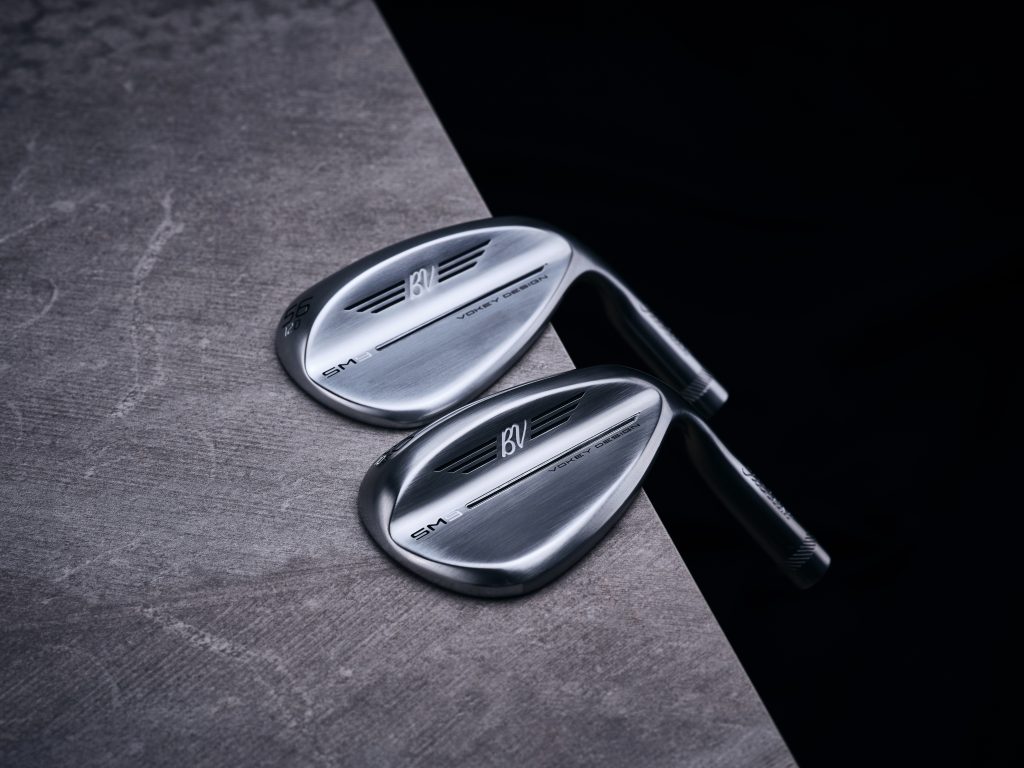 Why the strike area is important
Through years of research and design, Vokey has determined that the optimum strike position on a Vokey Design wedge is between grooves two and five. This produces a lower, more consistent flight with higher spin. Shots struck above this area tend to launch higher and fly shorter with less spin.
"It is important to fit your wedges to your swing type, style of play and course conditions," added Bob Vokey. "That selection process should begin by determining the proper grind for the shots you hit most. The correct grind provides the best turf interaction, contact and shot performance."
Refined Centre of Gravity
The SM9's CG actually hovers in front of the face to produce a solid feeling wedge that squares up at impact for more consistent results. The CG has been raised vertically by adding weight to the topline design, where a tapered pad at the back of the toe helps align the CG properly without being visible from the playing position. Progressive hosel lengths are also used to help raise the CG in the higher lofts, particularly 58°- 62°.These centre of gravity refinments result in improved distance and trajectory control, plus increased stability for more consistency.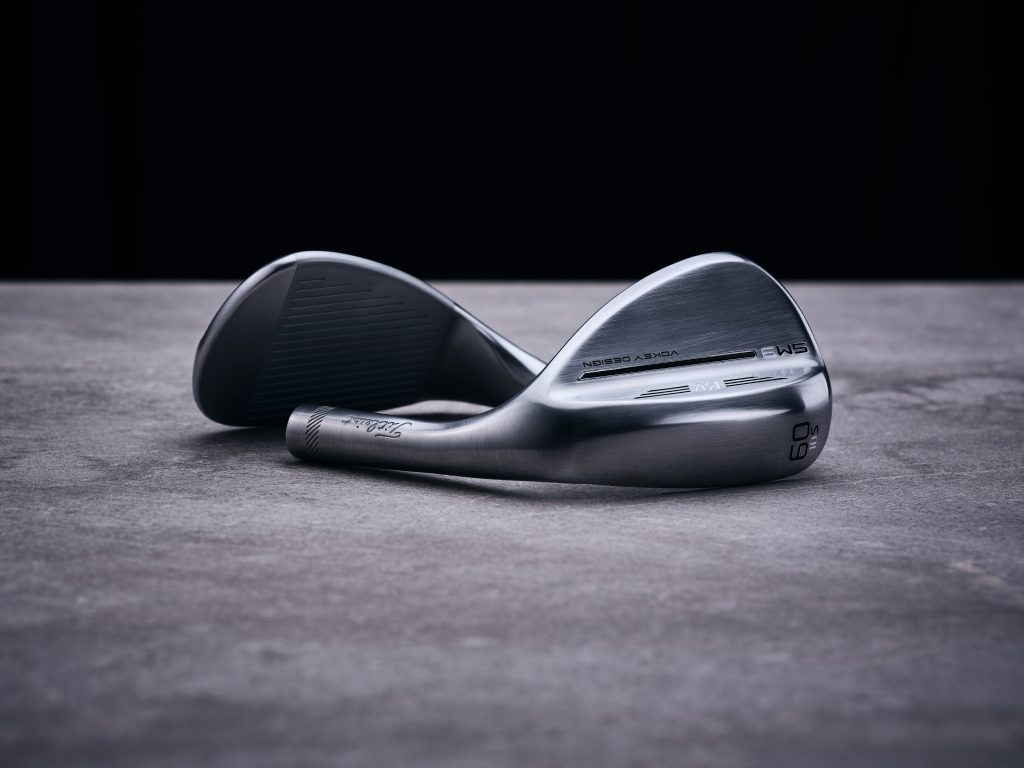 Refined sole grind options
The SM9 has one of the most varied grind, bounce and loft options. This gives players of any level the ability to create multiple shots into and around the green. Developed through decades of work Vokey's six tour-proven sole grinds – F, S, M, K, L and D – allow golfers to be precisely fit for their swing type (steep, neutral, shallow), shot making style (sweeper, digger) and course conditions (firm, neutral, soft).
Groovey advantage
The SM9 also features a new Spin Milled cutting process. This is designed to tighten the allowable tolerances and produce consistently sharper grooves with more consistent spin. Each groove on every head is 100% inspected for conformity to the rules of golf.
In addition micro-grooves are individually cut in between grooves, which maximises spin on partial shots. A proprietary heat treatment is also applied to the impact area to double the durability of the groove without effective the feel. Each groove is individually cut based on loft and finish with the lower lofts (46°- 54°) designed with narrower, deeper grooves and higher lofts (56°- 62°) with wider, shallower grooves.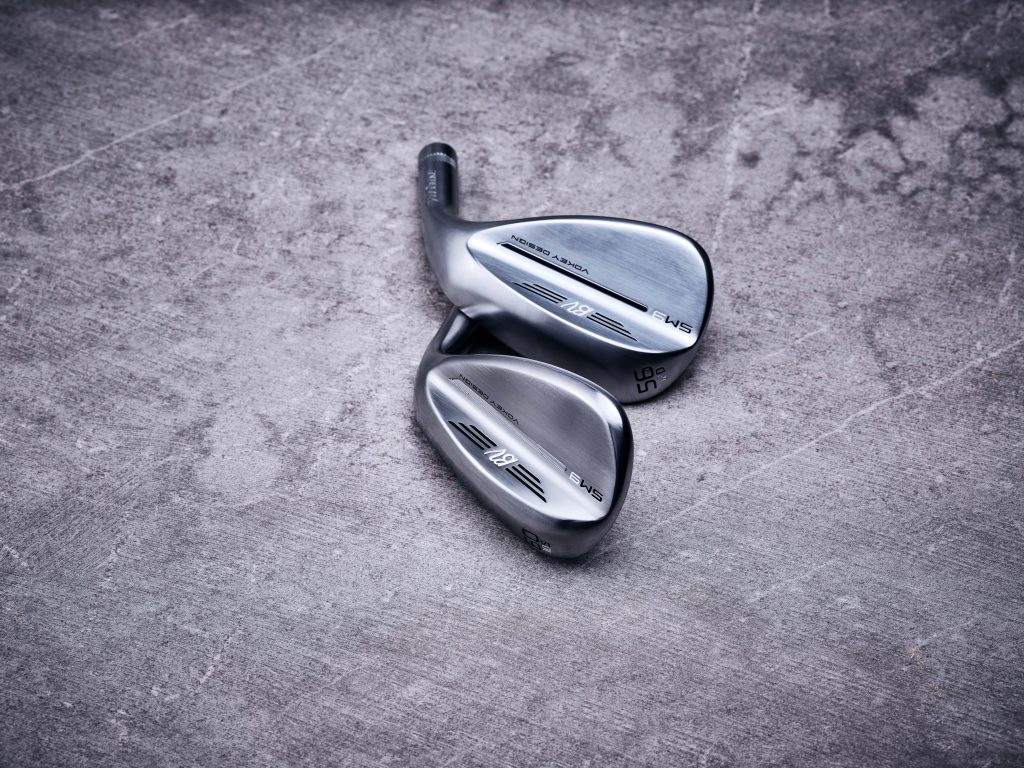 The Verdict
By far the best wedge on the market and now even more forgiving. Not that the Tour pros would notice over the SM8 but amateurs like myself need all the help. Paired with an unrivalled fitting system the SM9, with it's wide range of loft, grind and bounce options, makes dialling in your wedges far easier than having a custom grind.
Pros: Price, options, quality and still the best wedge on the market
Cons: Too many options can become confusing. So a wedge fitting is essential with the new SM9
Click here to visit Golf Superstore's online shop or head to their flagship store on Umm Sequim Street to browse their full selection of clubs from PING and Titleist to Callaway and TaylorMade.