When you tee up your new Titleist Pro V1 and Titleist Pro V1x you know the performance is immense. Titleist's mission has always been to design and produce golf balls of superior performance and quality and that's definitely the case with the Pro V1 and Pro V1x. The new Titleist Pro V1 golf balls offer total performance for every player. Golfers will experience even longer distance on all shots with lower long game spin and even more consistent flight, again Drop-and-Stop greenside control, very soft feel and long lasting durability. Each element of a Pro V1 golf ball is precisely formulated and designed to work together delivering the performance you need on every shot.
Difference between Titleist Pro V1 and Pro V1x
The main differences between Pro Vl and Pro Vlx are in flight, spin and feel.
Pro V1 flies lower than Pro V1x.
Pro Vl spins less than ProV1x on iron and short game shots.
Pro Vl feels softer than Pro V1x.
Both golf balls deliver the best scoring performance in the game for all golfers.
Pro V1 Technology
Next Generation 2.0 ZG Process Core
Ionomeric Casing Layer
Soft Urethane Elastomer™ Cover System
New Spherically-Tiled 352 Tetrahedral Dimple Design
Pro V1x Technology
ZG Process Dual Core
Ionomeric Casing Layer
Soft Urethane Elastomer™ Cover System
New Spherically-Tiled 328 Tetrahedral Dimple Design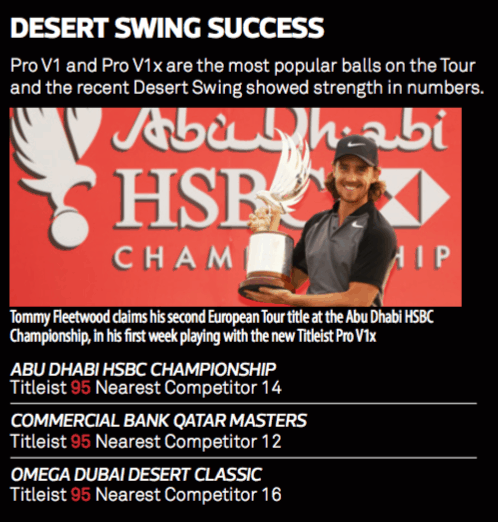 Blind ball fitting – Titleist Pro V1 vs Pro V1x
"We took Jamie McConnell of the Butch Harmon School of Golf at The Els Club through a blind ball fitting with the Pro V1 and Pro V1x so he wouldn't know which ball he was hitting out of the two. We started from the green back to the tee box so he would get a chance to hit all types of shots with each ball. We believe that a proper golf ball fitting takes place on the golf course, and the Titleist Tour-validated "Green-to-Tee" approach successfully fits players of all abilities, from the world's best to high-handicap amateurs. We marked out each golf ball so Jamie purely had to rely on feel and results of all shots hit to determine which one he preferred out of the two."

– Stuart Taylor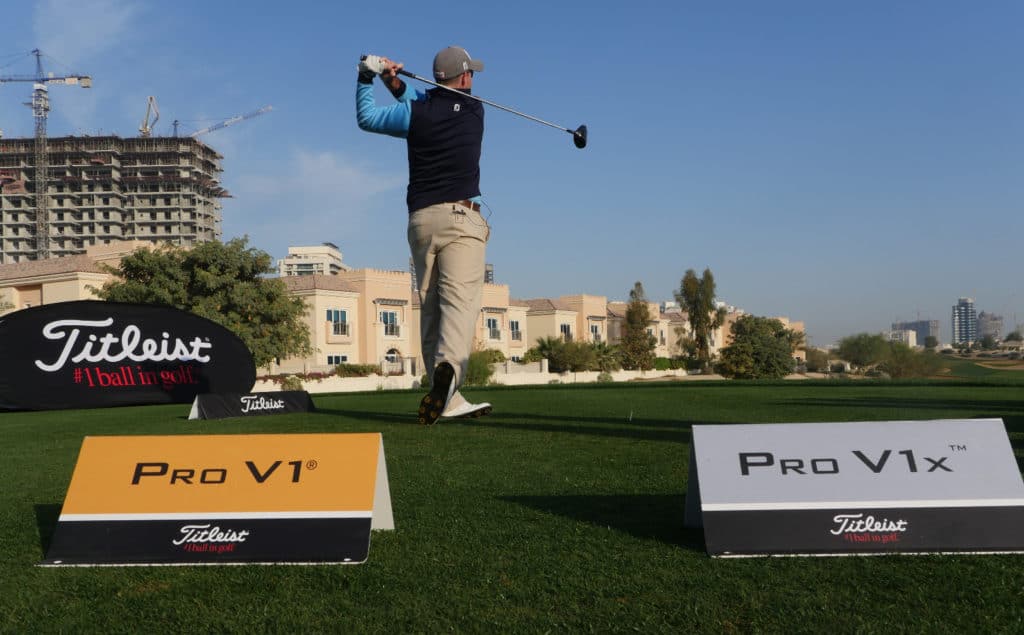 Putting
Out of the two balls Jamie picked out the Pro V1x. This was a result of liking the feel off the putter face and the amount of control he felt he had with the pace of the putts.
Short Game
We tested Jamie on the short game shots around the green. He found both golf balls had superior control. He preferred Pro V1x due to it just launching a little higher on pitch shots. This suited his feel and the way he like the ball to land onto the green.
7 iron into the green
Both balls had great dispersion throughout the test and it was hard to choose between them. However, again from a feel perspective, Pro V1x was his preferred choice. There were small differences between the two balls.
Driver
Jamie just preferred the slightly higher peak flight with the ProV1x. Nevertheless, he couldn't believe the penetrating flight he got from the the Pro V1 from the tee. Again, both had extremely good dispersion.
Conclusion
The Titleist Pro V1x was Jamie's choice in all four tests as his preferences came down to feel, and how he liked to see the ball through the air. Both balls performed terrifically but every different player will have certain balls that suit their eyes, feel and technique. It was an eye-opening experience for Jamie in witnessing just how well both golf balls performed and also how beneficial a ball-fitting can be to a player.
For more info on golf ball fitting please contact [email protected]