Stand out from the crowd with Titleist's new Jet Black SM8 Wedges and Black T-Series irons, while the all-new Tour Speed balls are ready to hit the shelves. Stuart Taylor, Regional Sales and Distribution Manager, Prosports International, gives us the low-down on Titleist's latest developments.
---
TOUR SPEED BALL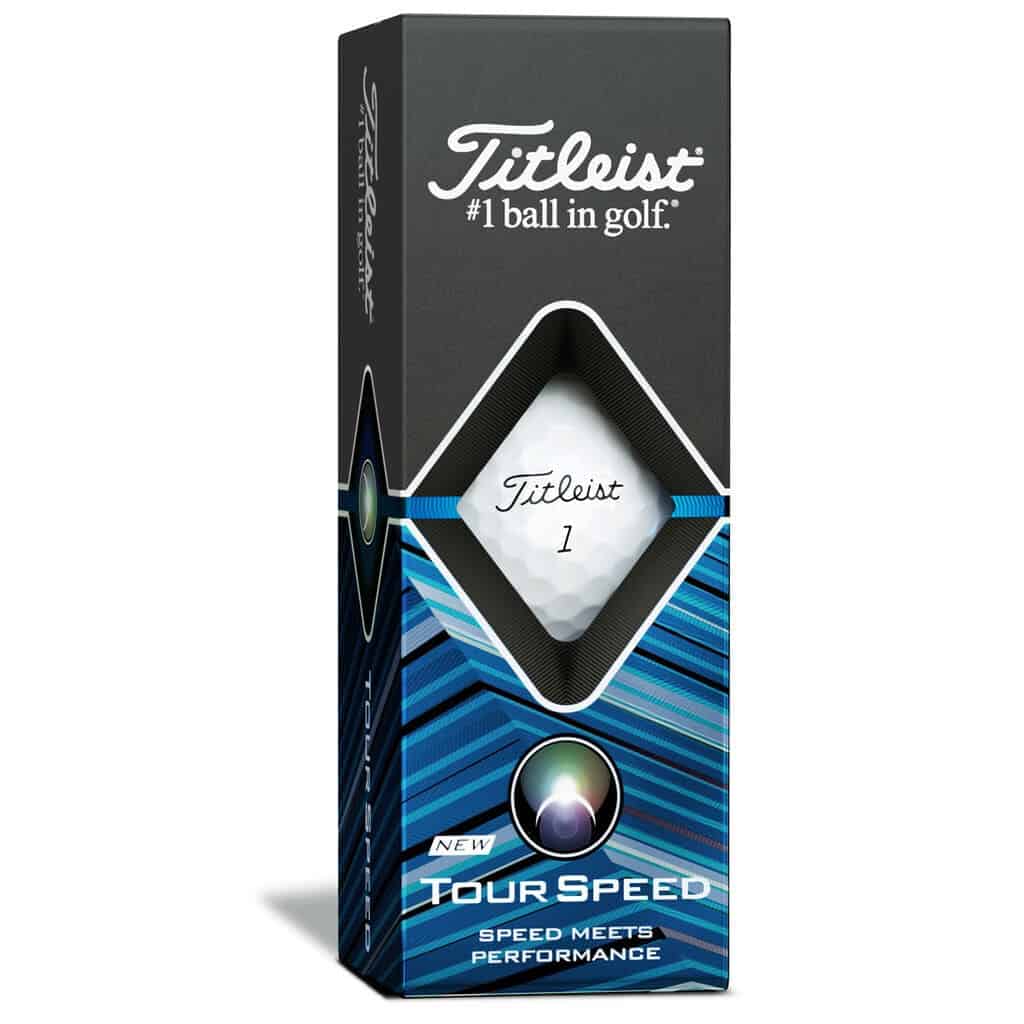 Following years of rigorous product development, the introduction of the new Titleist Tour Speed a high performance, multilayer golf ball with a proprietary thermoplastic urethane cover – provides golfers with the fastest, best performing golf ball in its category. Proven through extensive testing with amateur players, the breakthrough performance of Tour Speed is further enhanced by the superior quality and consistency of Titleist's precision manufacturing process. Available to purchase from September 11th, Tour Speed offers a distinct and compelling performance option in the Titleist golf ball family through its innovative three-piece design, delivering a unique combination of exceptional distance in the long game and precise short game scoring control.
FEATURES: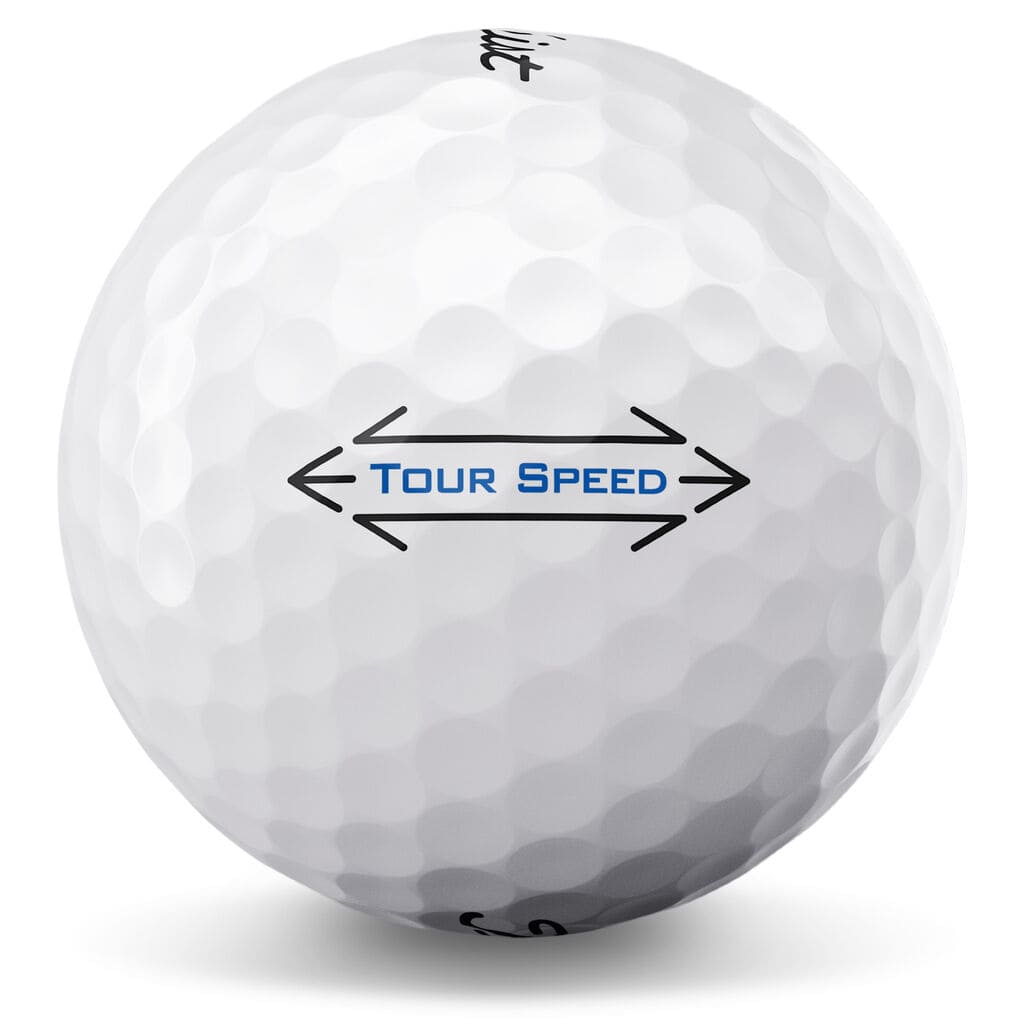 A new high-speed core formulation, combined with a fast ionomer casing layer, contributes to increased speed and low long game spin for category leading distance. Tour Speed is faster and longer than the latest models of Callaway Chrome Soft, Srixon Z Star, Tour Response, Bridgestone Tour B RX and Srixon Z Star. Tour Speed's thermoplastic urethane (TPU) cover is proprietary Titleist golf ball technology specifically formulated by R&D chemists, generating greenside spin for short game scoring control with soft feel. The exceptional distance of Tour Speed is enhanced by a new 346 quadrilateral dipyramid dimple design that provides penetrating flight for long distance with tight dispersion.
STUART TAYLOR: "Tour Speed is a brand new addition to the Titleist Ball Family. The latest Titleist ball offers outstanding speed with Performance. The alternative offering to Premium Performance makes Tour Speed the best in class performance ball. The High Speed casing and low Spin design core offers players performance they have been seeking. In turn offering long driver distance and scoring performance better than the competitive set. This is without doubt a ball players should be trying and switching to in the performance category."
---
SM8 JET BLACK WEDGES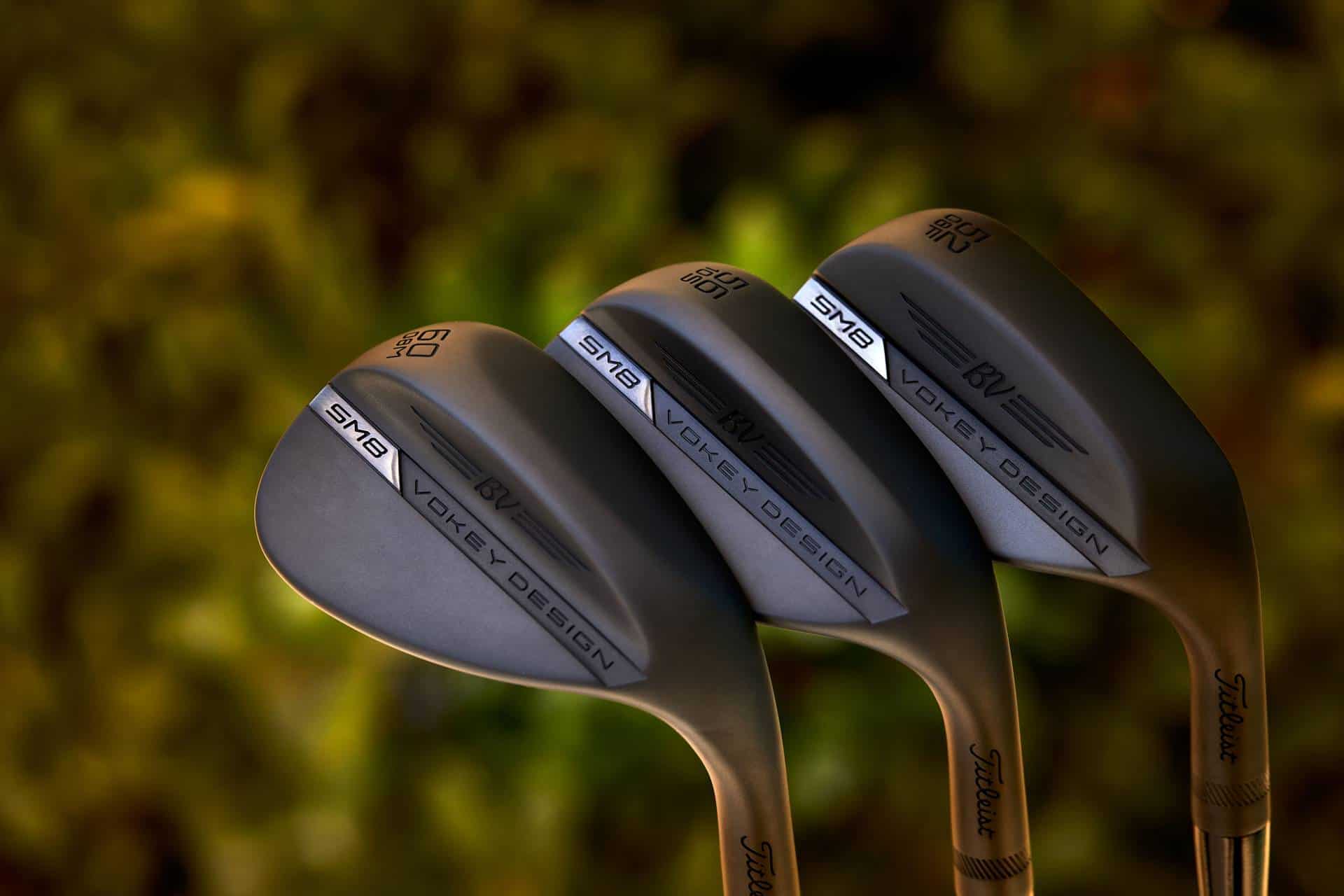 The unrivaled craftsmanship, performance and technology of Vokey Design SM8 wedges are now be available in a tour-inspired all-black configuration. Their limited release features SM8's Jet Black raw finish enhanced with black paint fill in the logos and graphics, complemented by a Dynamic Gold S200 Black Onyx shaft and exclusive Golf Pride New Decade Multi Compound Black/Grey grip with BV Wings.
STUART TAYLOR: "SM8 now has an offering of all black limited offering, not only with head but the grip and the shaft, making not only the performance of these wedges the number one but also enhancing how they look! Stealth-like black shaft and grip to match the head offers the player a totally different look behind the ball at address. This product will be hot property for players seeking best-in-class performance and looks."
---
T-SERIES BLACK IRONS
Now available in a stealthy all-black set-up, the T-Series irons have quickly become the most-played iron model on the PGA Tour, where Titleist has been the longstanding #1 iron since 2005. The new T-Series T100•S and T200 Black irons are finished with a sleek High Polish Black PVD coating which have been continually requested by tour players and members of the Team Titleist community. Each model is complemented by a glare-reducing matte black shaft and an all-black Golf Pride Tour Velvet 360 grip. Australia's Cameron Smith won the 2020 Sony Open in Hawaii playing a set of T100 Black irons. Lanto Griffi n, who put in his request for black T100's after seeing Smith share a picture of them on social media, used them to win the Houston Open.
T200 TECHNOLOGY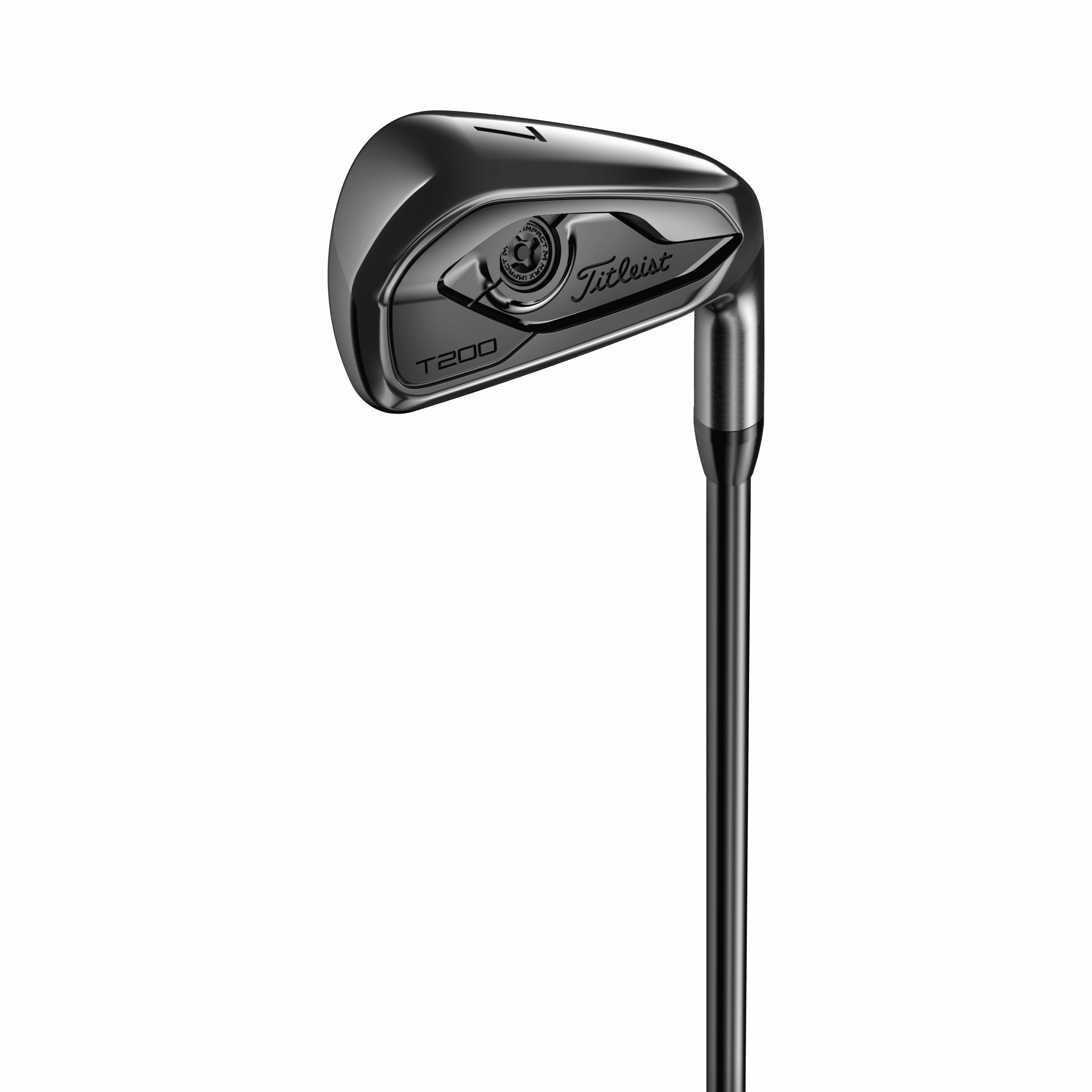 T200 irons deliver powerfully playable distance in a tour-inspired shape – with Max Impact Technology, a striking innovation that extends maximum speed across the entire face of the mid and long irons while preserving superior sound and feel. A super thin forged face is backed by a unique polymer core to provide consistently better distance from every swing, without sacrificing looks, feel, trajectory or stopping power.
T100•S TECHNOLOGY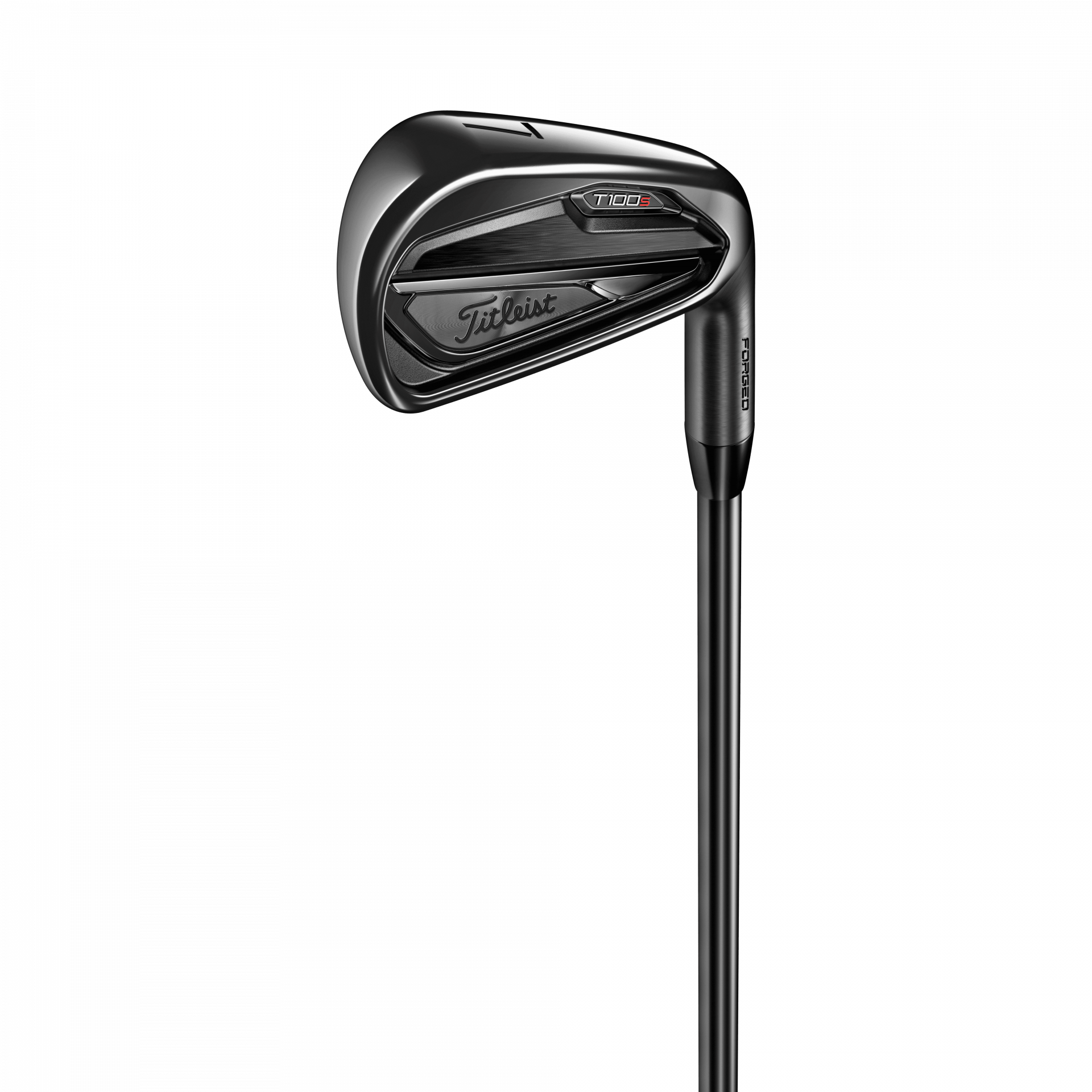 T100•S irons are the only fully-forged player's distance iron in the category, designed to deliver the same tour-level precision and signature feel as T100 in stronger lofts for a more penetrating ball flight and longer distance.
STUART TAYLOR: "The pictures don't do justice for how these irons look – they are simply a work of art. This extension of the T100•S and T200 irons has been greatly anticipated and the new tour-inspired finish with explosive distance, giving players long-range stealth performance, will make you the envy of any fourball."