THE latest AP2 and AP3 Black Editions from Titleist aren't exactly revolutionary, they're simply cool. Both sets of irons mirror the performance of their shiny stablemates that launched two years ago but they bring a stealth option that has proved popular with other brands. Ever since Batman rolled down the street in the Tumbler, the menacing all-black finish seems to have been applied to most things.
It was only a matter of time before Titleist evolved the Jet Black finish used on their Vokey SM7 wedges into their iron range. To be honest, there's nothing worse than having clubs in your bag that don't have a matching finish, especially in the sun-baked Middle East. 
The black finish has helped players to combat glare but imagine hitting a chromed mid-iron with the sun beaming down to then play a greenside chip with a matt-finished wedge. The eyes take a while to adjust but the switch does provide you with a valid reason to blame that knifed or fatted chip!

What about the finish?
Titleist is offering the high-polished black PVD coating in the AP2 and AP3 clubhead. PVD doesn't have the best reputation when it comes to durability, but Titleist insists the finish will wear just as well the one applied in the Vokey SM7. 
My long-term SM7 Jet Back wedges have stood up to some serious abuse over the 2018 season and they've seen plenty of action all over the face, which bodes well for Titleist. They have capped things off with True Temper AMT shafts in a matt-black finish, paired with an all-black Tour Velvet 360 grip to complete the look.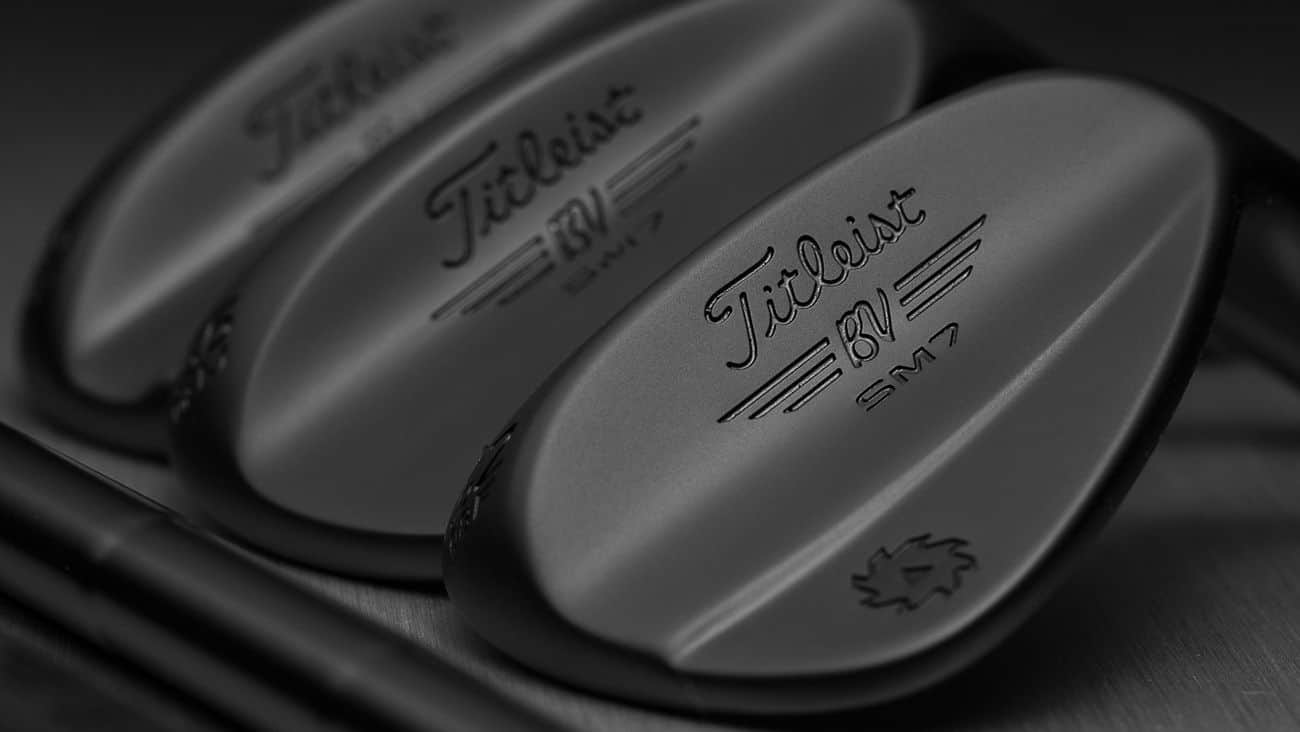 The Ascending Mass Technology (AMT) means the long iron shafts are lighter to boost launch and the short iron shafts are heavier for more control.

 

The AP2s feature the AMT Tour White, but don't worry, the only thing that is white is the AMT logo. These are weighted from 106-to-130 grams for lower launch and spin.

 

The more forgiving AP3s come with the lighter AMT Tour black shafts, which range from 94-to-116-grams for mid-launch and spin.
Remember
Both sets of irons are available in 4-iron through to gap wedge but if you are looking to mix and match, don't forget these irons are lofted differently. For example, the AP2 7 iron is 34 degrees whereas the AP3 is three degrees stronger at 31. So ensure you get fitted correctly to balance the gapping.