If you find lower-lofted irons difficult to hit, long-shafted fairway woods challenging to control and your hybrids' elevation too high, the new TaylorMade GAPR clubs will be perfect for you. This distinctive category is designed to fill the gap between your longest comfortable iron and your shortest fairway wood which is usually a gap in your set make-up. It comes in three different shapes (Hi, Mid and Lo) so consumers can choose their preferred head design to suit the types of shots they'd like to be capable of to bridge the gap in their long game. We headed down to the Trump International Golf Club, Dubai to see what the punters thought when the GAPRs were tested out at the TaylorMade Middle East launch event.
Technology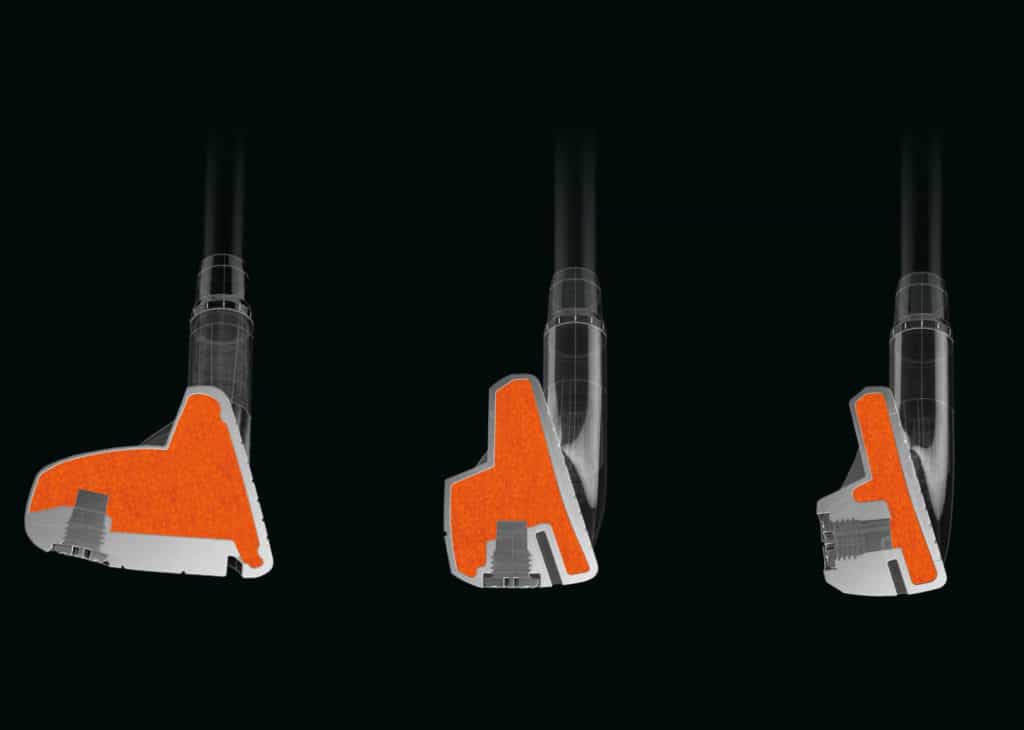 SPEEDFOAM
Each GAPR club benefits from TaylorMade's revolutionary SpeedFoam technology, which has been injected into each clubhead to enhance ball speed and feel – delivering performance unlike any other utility club.
---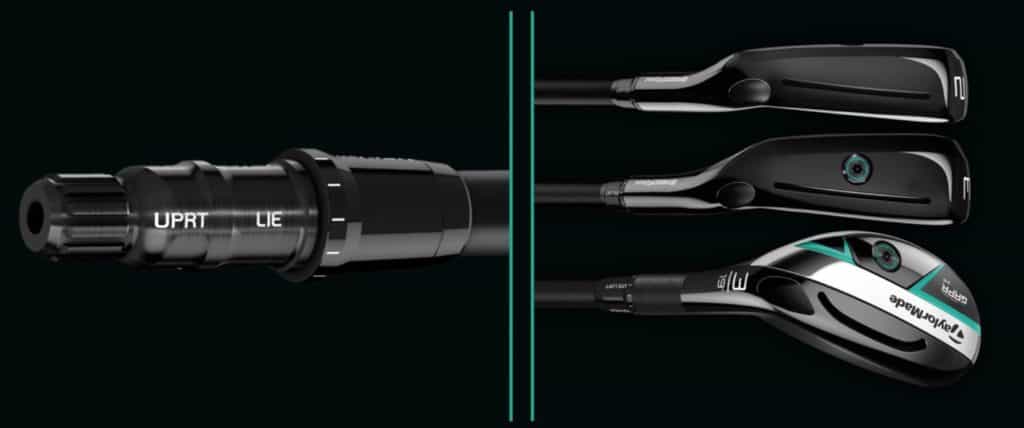 ADJUSTABILITY
An easily adjustable Loft Sleeve provides considerable options to tweak the loft, lie, and trajectory to find your perfect GAPR distance. The Loft Sleeve can be used to dial in your yardage and/or make subtle adjustments as your swing evolves.
---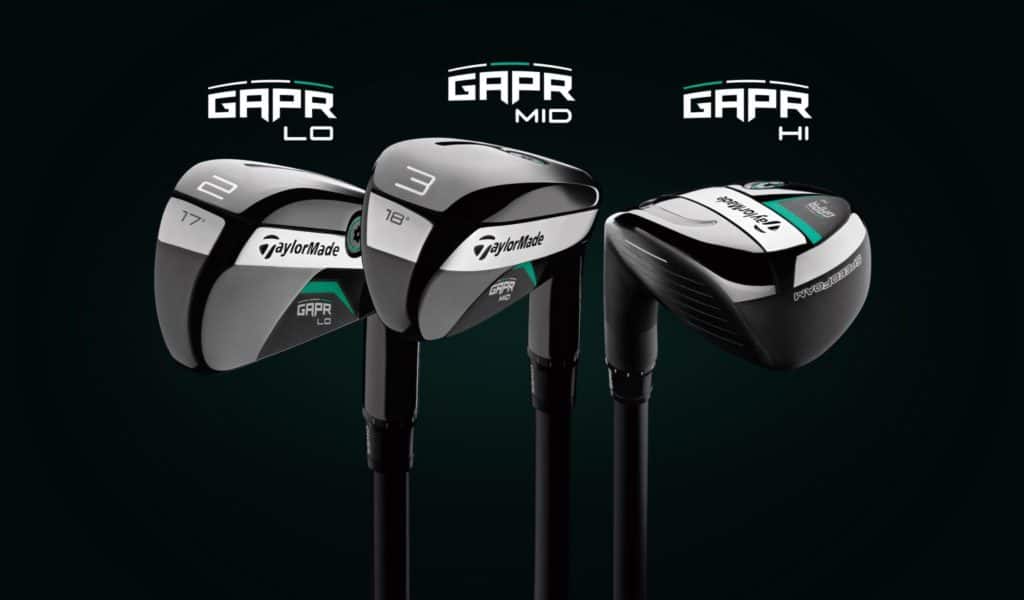 FORGIVENESS
Speed Pocket technology in each GAPR model produces hotter launch conditions for enhanced distance, forgiveness, and playability on low-face strikes.
---
Which GAPR is right for you?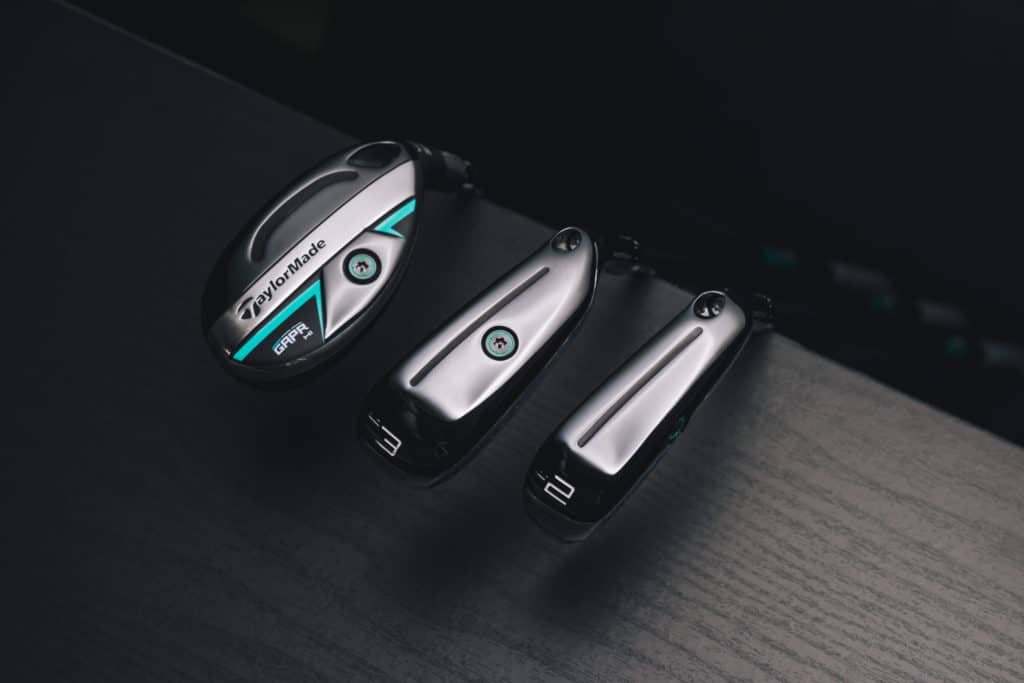 GAPR HI
Low-back CG for extreme distance with a high trajectory
Most traditional hybrid shaping
Dropped crown contour for lower CG and improved alignment
GAPR MID
Ultra-low CG for extreme distance with a mid-high trajectory
Iron-inspired face profile to inspire confidence
Medium-wide sole for ease of play and versatility
GAPR LO
Low-forward CG for extreme distance with a penetrating trajectory
Smaller, "players" profile for excellent shot-shaping and workability
Mid-thin sole width provides maximum versatility and flight control
---
Tom Rourke
General Manager of the Track, Meydan Golf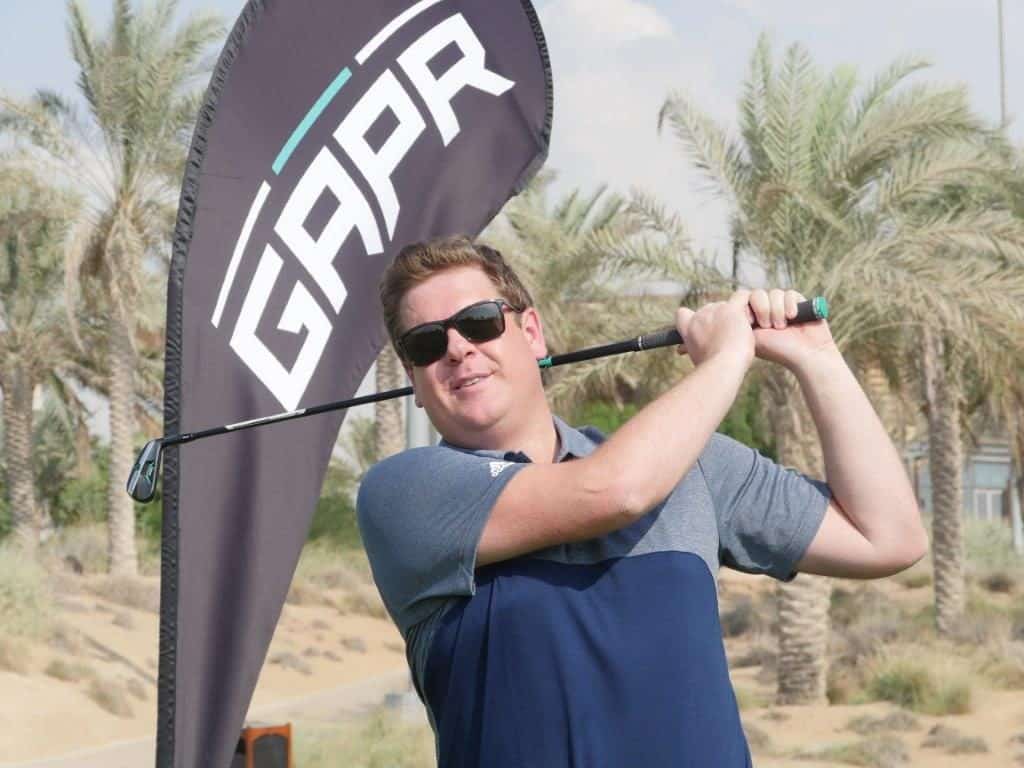 "The GAPR is a replacement for the Ultimate Driving Iron (UDI) which is a club I struggled with but the GAPR Lo is amazing. Not only does it look incredible with this black finish at address, butI found it easy to control with impressive distance and feel. This would be a great replacement for a hybrid as you've got more workability and it will serve as a crucial tool to have playing in the afternoon wind you often get in the UAE."
---
Nathan Fisher
Member at Sharjah Golf & Shooting Club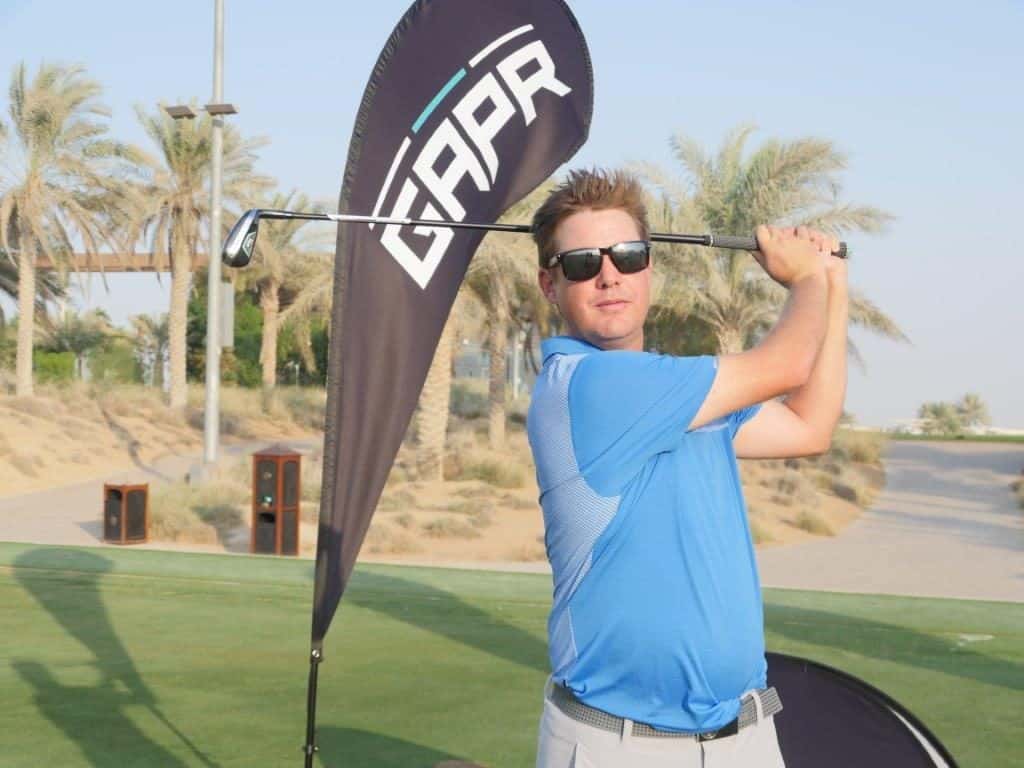 "You saw the likes of Tiger Woods, Jon Rahm and Dustin Johnson add this to their bag at the British Open which proves the quality of the GAPR and what it can add to your game – especially in windy conditions. The LO will suit the lower handicapper because it looks just like a driving iron, the MID is similar to the successful PING Crossover and the GAPR HI is just a new version of a hybrid. They're all impressive in their own way."
---
Max Cashmore
Member at Jumeirah Golf Estates ETPI Squad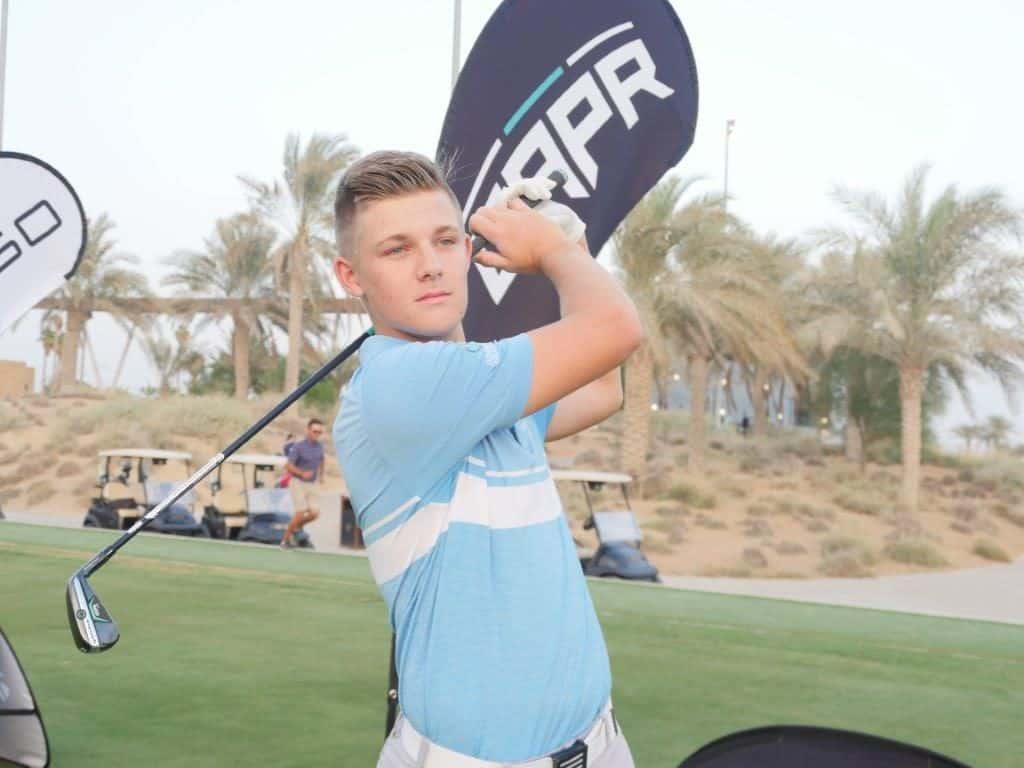 "I'm a huge fan of the GAPR and think it will be ideal club to rely on when playing Links courses like Yas Links or here at the Trump. Considering how far you can hit it, it's very forgiving and stays straight which is what anyone would be seeking with this type of club."
---
Greg Donaghy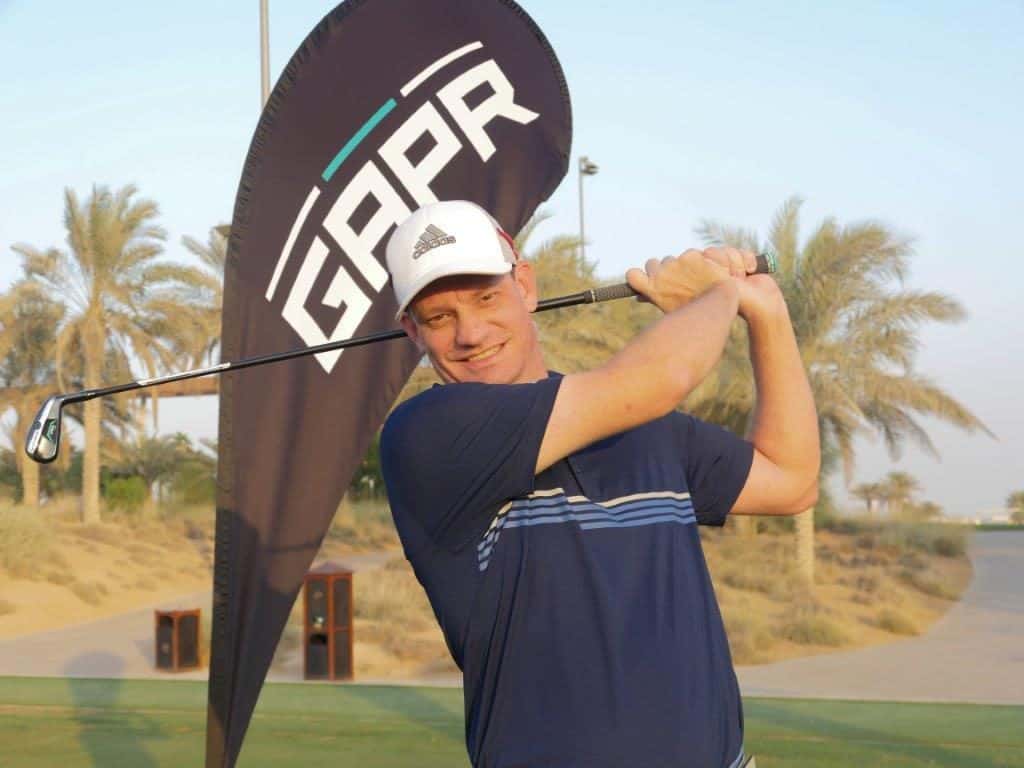 Casual golfer in UAE playing off 6
"The GAPR is a really nice club that comes off the face quickly. It would be perfect for a course where you'd like to keep your ball flight down just like you would at the Trump and it could be used as an alternative from off the tee."
---
Fredrik Schauman
Joining Emirates Golf Club playing off +1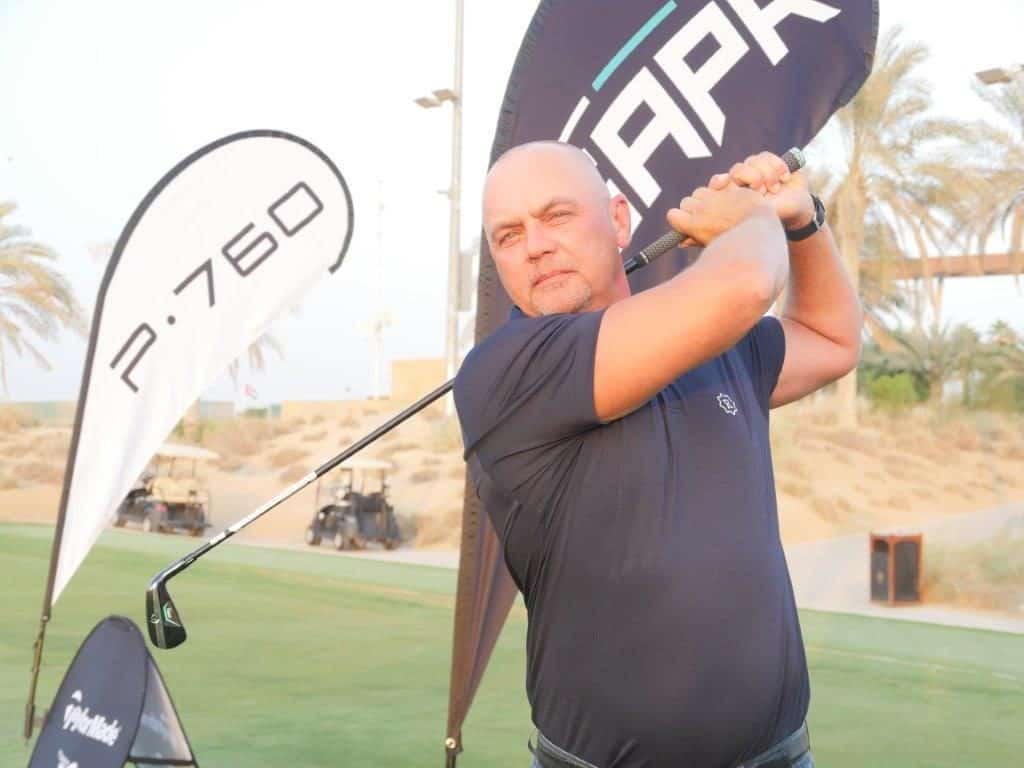 "The GAPR is a brilliant club that I've already added to the bag. It's super long and a go-to club I use for tight par 4s off the tee and longer par 5s where I can't hit an iron but still want to keep it safe in terms of accuracy.I'm a huge fan of these new TaylorMade clubs."
---
Regardt van Rooyen
Custom-fit specialist at eGolf Megastore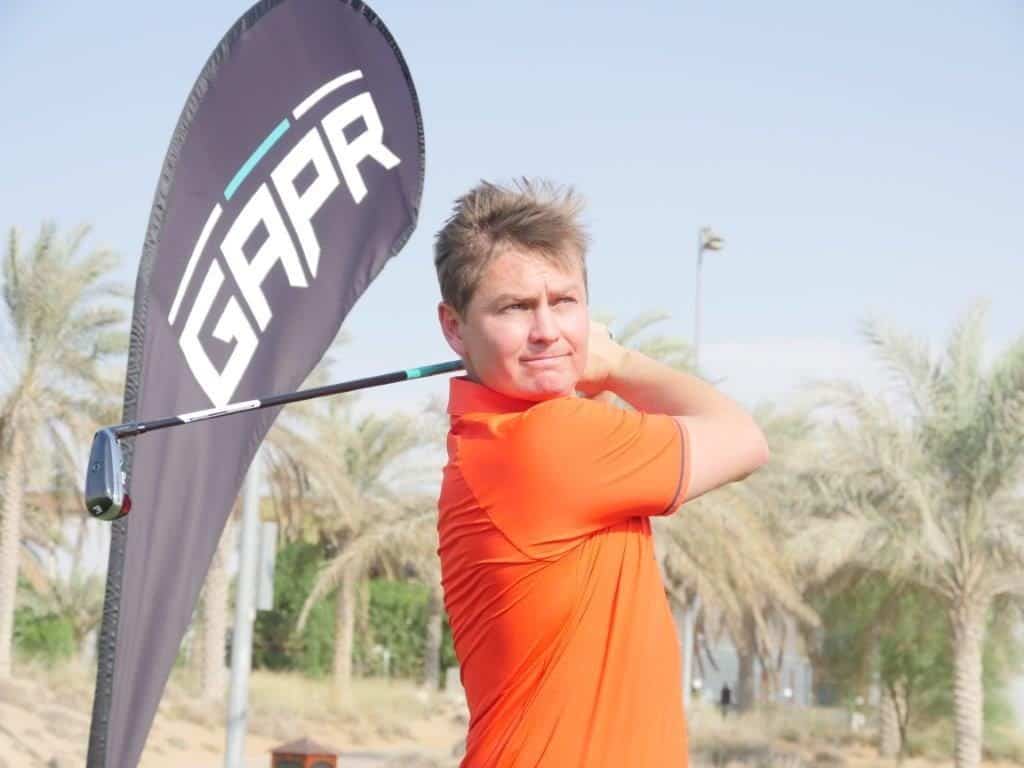 "The GAPR LO felt like an easy to hit two iron which would be a handy club to add to the bag. The MID and the HI with the SpeedFoam inside makes it feel like you're hitting a forged golf club with awesome feel. The ball speeds are ridiculous on these GAPRs as they were going about 5mph more than a regular hybrid."
---