Building upon the success of Srixon's previous generation, the new Z Series irons offer tour-validated designs with a soft forged feel. They contain cutting-edge technologies that help enhance distance, workability and feel so they are definitely built to perform. This month we headed down to the Trump International Golf Club, Dubai, to speak to eGolf Megastore's Regardt van Rooyen after he tested out the Z 785, Z 585 and the Z U85 to analyse the differences in their performance and feel and to see if Srixon still lives up to its reputation for making the 'best forged irons on the market'. 
Forged meets cutting edge
Engineered for performance and crafted with confidence-boosting visuals, the new Z 585 Irons enhance distance, while the Z 785 Irons enhance workability, and the Z U65 Utility Irons enhance long iron forgiveness.
---
What the Z Series gives you:
More Spin – leads to more control thanks to deeper grooves and laser face milling.
Soft Feel – with forged distance, forged workability, or forged forgiveness.
Consistent strikes – with effortless turf interaction from the newly refined Tour V.T. Sole.
Customisation – for your game with intuitive combination sets.

---
Reg's views on the Z Series:
"I've always loved the look of Srixon irons and they've actually outdone themselves again with these new Z Series clubs which perform exceptionally," says van Rooyen. "They haven't made a blade model this year because the Tour players weren't really opting for these and they can shape the ball just as well and have more feel with these semi-blade Z Series irons that contain a perimeter weighting. The VT sole helps the irons glide through the grass and the feel at impact is outstanding. I'm sure these irons will be a real hit in the market, especially with customers being able to mix and match their best set from the three iron types."
---
Z 585 – Distance and Feel irons 
Conquer the course with enhanced distance but do it with the look and feel of a compact player's iron. 
Tour VT Sole
Get consistent ball strikes with smooth turf interaction. Plus, long irons feature wider soles for extra forgiveness.
Speed Groove
An internal channel on the SUP10 face insert allows for more face-flex, enhancing speed and distance.
Forged Construction 
Forged body from soft 1020 carbon steel offers less vibration and a better feel through impact.
---
Z 785 – Workability and Feel irons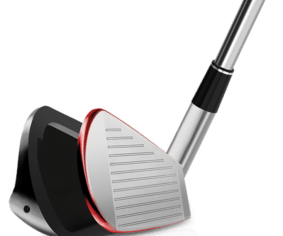 A player's compact shape provides a blade-like address profile while updated weighting maximises versatility and shot-shaping. 
Tour VT Sole 
A newly redesigned Tour VT Sole provides even more consistent ball striking while maintaining enough versatility to execute any shot.
Tour Cavity 
Extra mass behind your impact location allows for powerful shot-shaping with increased versatility.
Forged construction 
Forged from a single billet of soft 1020 Carbon Steel for exceptional feel.
---
Z U85 – Forgiveness and Feel Utility Irons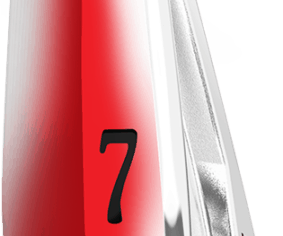 Compact, hollow-body long irons are longer and more forgiving than traditional designs yet still provide total control from the tee or fairway. 
THE #1 UTILITY IRON ON TOUR 
With their incredible distance, accuracy, and feel, it's no surprise Z Series Utility Irons are No.1 on tour.
Fully hollow 
Hollow construction creates controllable long irons. Get forgiveness with a high-launch trajectory.
Forged construction 
Ultra-soft 1020 carbon steel combines with a high- strength SUP10 face to give you soft feel and unmatched distance.
Iron-like address profile 
A clean, inspiring design boosts your confidence on the tee or in the fairway.
---
Mix and Match your dream set
Z Series Irons were designed with combination sets in mind. Strategically select long and short irons that will enhance each area of your game with the performance you need most.
DISTANCE + WORKABILITY: 
4-6 Z 585, 7-P Z 785
DISTANCE + FORGIVENESS:
4-6 Z U85, 7-P Z 585
WORKABILITY + FORGIVENESS:
4-6 Z U85, 7-P Z 785