By Alex Gallemore
I probably buy more drivers than any other club in the quest for more distance and hope of finding more fairways. If I spent that money on lessons and improving my swing, I would probably hit a Persimmon  further than my current carbon faced high-tech creation. But like most of us, I get my wallet out each year and pluck for the easy option, buy more tech to plaster over the swing faults. 
PXG's previous GEN4 XF model driver nearly made it into the bag for the whole of 2021 but I just could not adjust to the glaring silver foil crown. I just kept on staring at it and just thought: "Why didn't PXG just make it matte black like the rest of the club and stick with their dark theme. You wouldn't build a stealth plane and paint the wings silver! "
Thankfully my wish has come true and their latest driver has dialled in the looks but does it perform?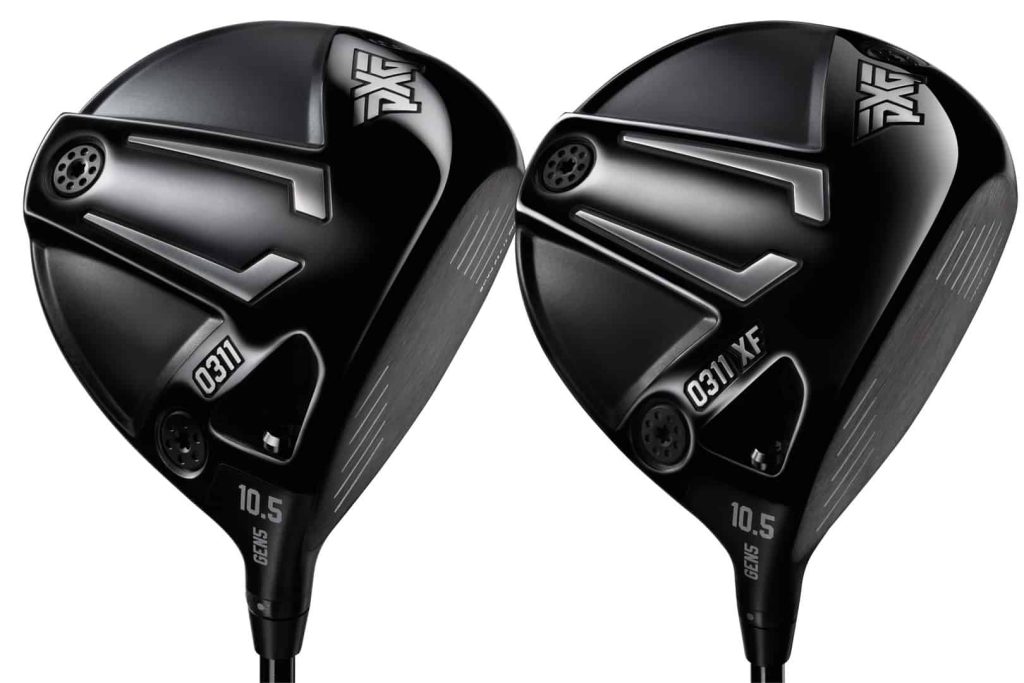 The new 0311 GEN5 models
0311 GEN5 – Deep face and compact 460cc head. Designed for distance by boosting ball speed and lowering spin. Available in 7.5, 9 and 10.5 degrees with an adjustable hosel of +/- 1.5 degrees.
0311 GEN5 XF– A larger profile and longer face from heel to toe compared to the GEN5. As a result it is more forgiving with a mid spin rate. Available in 9, 10.5 and 12 degrees with an adjustable hosel of +/- 1.5 degrees.
The Technology
Precision Weighting
The 0311 GEN5 drivers come with one (2.5g) light  and two heavy (7.5g)  weights that are interchangeable to dial in preferred spin and bias settings. Fitters will also have weights up to 20 grams and can be used to adjust the head mass.
Supported Weight Structure
PXG has anchored the weight ports to the outer wall to create a stiff, stable structure and internal geometry that generates high frequency vibrations making the GEN5 drivers feel and sound better than any previous model.
FULL AV CARBON FIBRE CROWN
The light weight carbon crown saves vital weight which is redistributed to optimise the centre of gravity and add forgiveness. PXG has also stiffened the carbon using Aluminium Vapour Technology which reinforces the face and as result increases ball speed.
HIGH SPEED FACE
Made from high-strength Ti412 titanium alloy that helps generate face deflection and spring to create faster ball speeds.
The

  

0311 GEN5 XF Test
(All drivers set at 100 with a Hzrdus Smoke Yellow 60g X flex shaft)
Ball Speed Total Distance Spin
GEN4 XF 156.5mph 268.3 yards 2783 rpm
GEN5 XF 156.9mph 274.2 yards 2441 rpm
GEN5 157.8mph 276.8 yards 2205 rpm
The GEN5 XF was marginally longer than the GEN4 and produced a stronger flight and tighter dispersion. The 0311 GEN5 was the longest but not as forgiving as the two XF heads.
The Verdict
Fast face, carbon crowns and adjustability are not new technologies but what PXG have done is kept things high end in terms of materials and finish. It's not quite the longest driver  in 2022 but it's one of the most forgiving and hitting fairways is where it matters the most.
Now that dreaded GEN4 silver crown has been replaced with a matte back finish the GEN5 is arguably the best looking driver in 2022 but the stand out feature is its acoustics and feel. My Rogue ST might be benched for a few months!