Callaway have delivered a new game-changing set of irons to the market alongside their hugely successful Paradym driver release. While the big stick continues to dominate discussion at all levels of the game for its distance and forgiveness, the Paradym irons appear just as impressive.
It's easy to feel overwhelmed with golf equipment due to technical jargon and almost too much choice, but Callaway have kept it as simple and succinct as possible with these clubs. They are available in two different heads – the Paradym and Paradym X – so whether you're a four-handicapper or new to the game, with the right fitting you'll struggle to find better equipment on the market.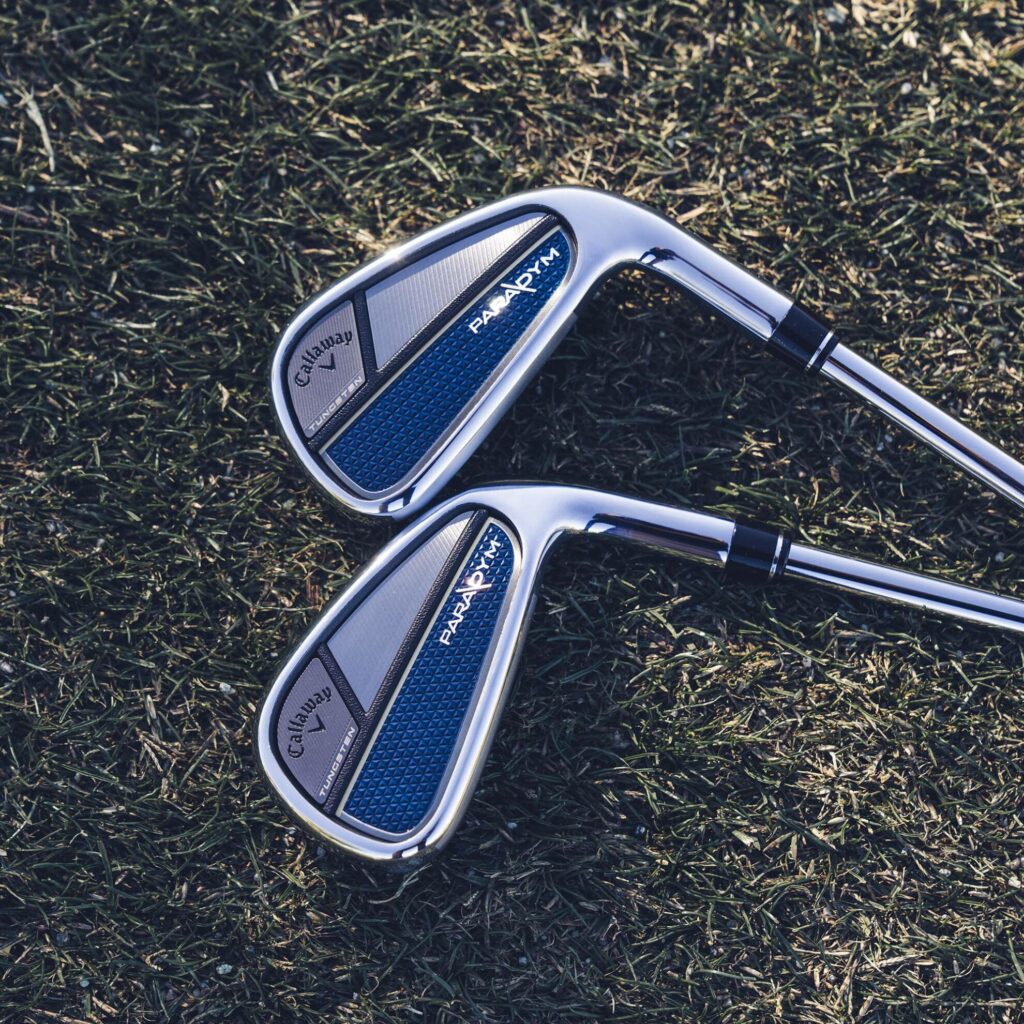 Callaway state they are designed for golfers looking for a players' distance iron with a refined shape and premium forging. They feature all kinds of upgraded technology – such as the all-new hollow body design – to ensure maximum length while retaining an exceptional level of feel. The manufacturer talks a great game through their marketing and sales team, but I needed to try them for myself.
THE EXPERIENCE
I met with Marlon Andrew Swarts, a Callaway Custom Fit Specialist, at the Els Club who gave me an explanation of the difference between the Paradym and Paradym X heads. Marlon's a former Sunshine Tour player so few people in the region possess the knowledge of the golf that he does. He explained the standard Paradym is for the better player with a slimmer topline and less tungsten weighting. I'm a mid-handicapper so in my mind I was on the cusp as to whether these would be the right club for me, but visually they appealed.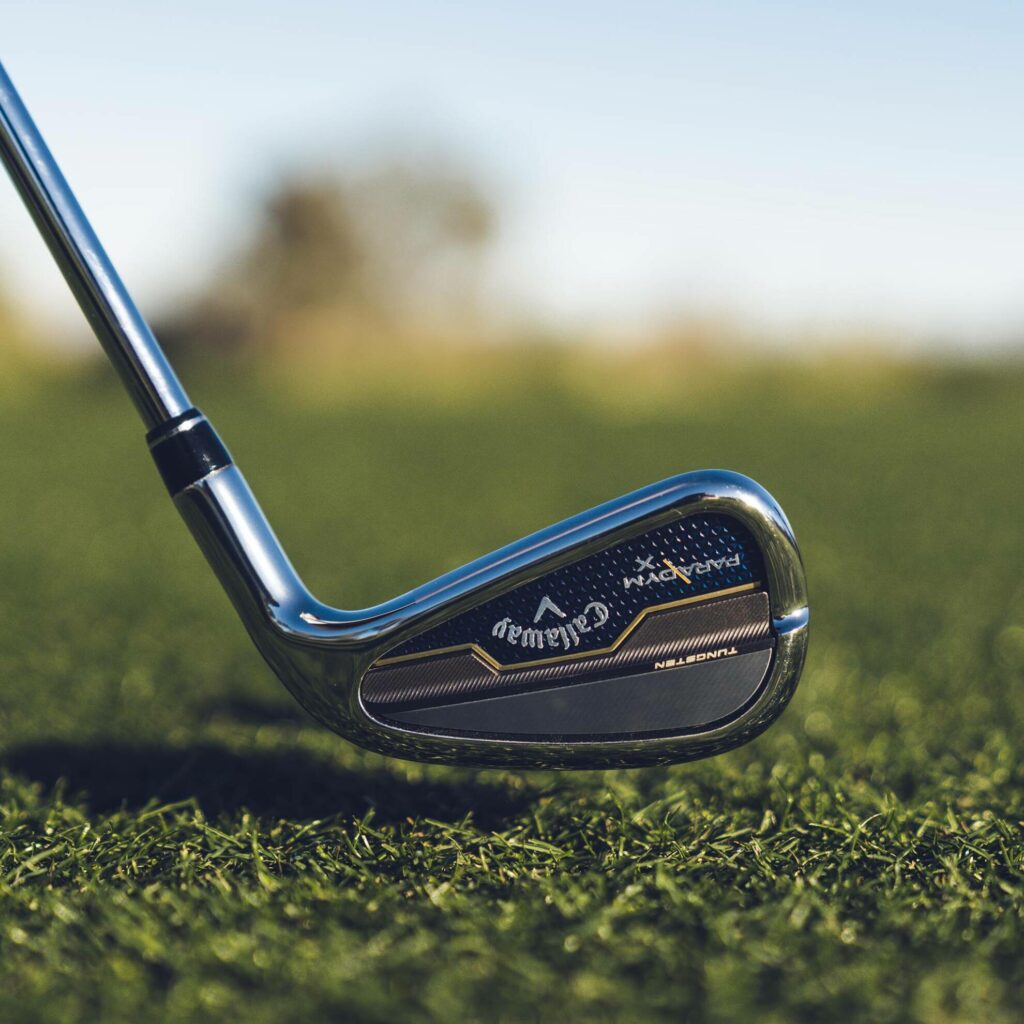 Given that I already play Callaway Apex irons with 110g Project X shafts, Marlon installed the same shaft on the Paradym head, and I gave it a bash. My seven iron swing speed is around 82mph, which isn't particularly fast, but the sound that emanated from the clubface was piercing. I could tell how well I had hit the ball without even needing to observe the flight. It was a deep thud. Although hitting off grass at the immaculate Els Club certainly helped, the acoustics and feel were sufficient enough feedback. A rare feature in irons and a testament to Callaway's progressive golf club technology this year.
It was a similar story with the Paradym X too, which are designed more towards players with a handicap of 12 and over. These clubs are stronger lofted; the seven iron is 27.5 degrees opposed to the X's 29 degrees. They still had visual charm and if you're chasing a premium game-improvement iron then these have to be high on your list of must-try clubs this year. They have up to 13g more tungsten weighting and a wider sole which helps enhance the launch conditions and improve speed on mis-hits. This upgrade in forgiveness can be the difference between hitting the green, or coming up just shy.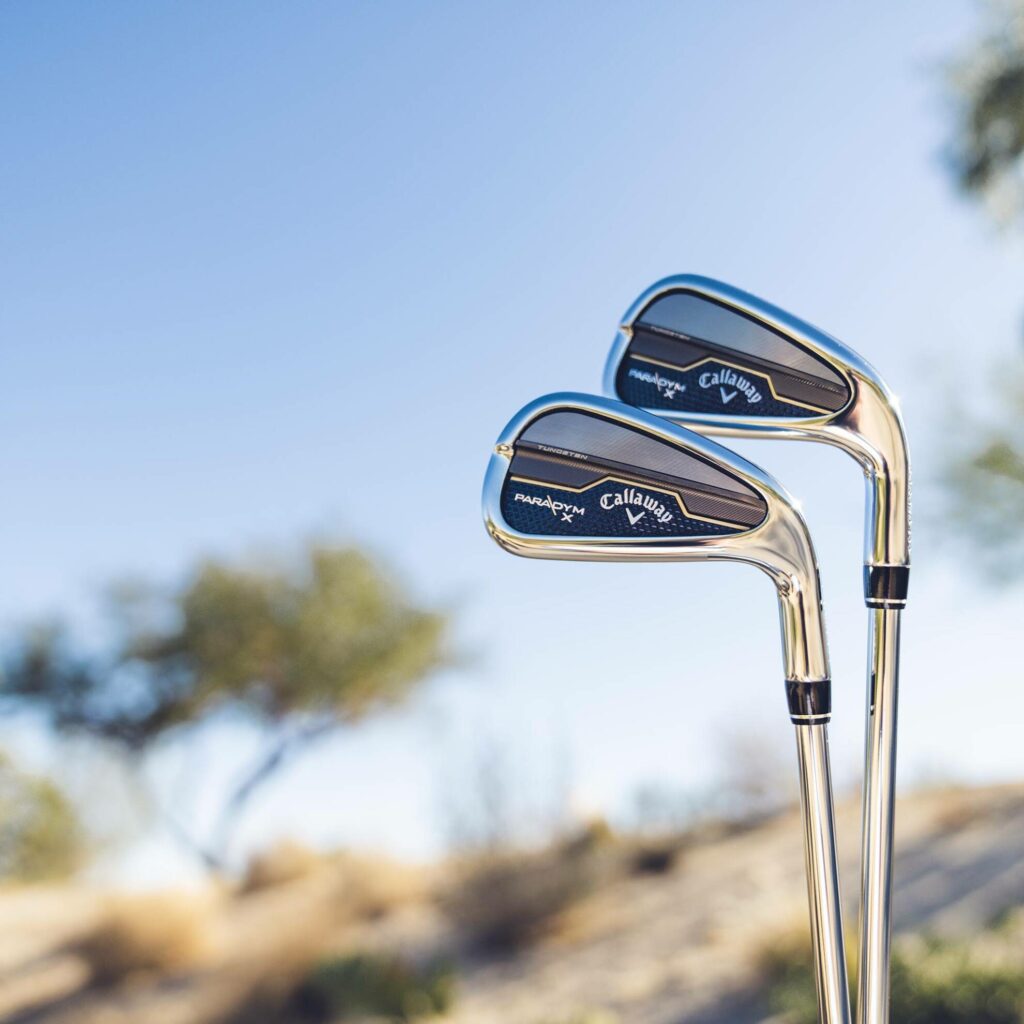 FINAL THOUGHTS
These irons are an exceptional fusion of innovation and technology, featuring optimised weight distribution along with a sleek design. Their superior forgiveness and dispersion combined with their impressive length – albeit through slightly stronger lofts – make them a standout choice for any golfer looking to upgrade. Callaway have topped the market this year with an outstanding new driver, and these irons are equally as exciting.