Odyssey have been a major force in the putting game ever since they introduced their White Hot putter back in 2000. Odyssey launched their Toulon range in 2020 to target the high end putter market and this year they have revised the line up.. But what is so special about the Toulon and is it worth the extra dollar over the standard White Hot range?
The Technology
Deep Diamond Groove Mill pattern
Deep full-face grooves are designed to control sound and feel by channelling vibration. The face also features a medium depth double fly cut to enhance forward roll and feel.
Midnight Black Finish
Toulon Design is widely recognised for its premium look and construction.
Stroke Lab Weighting
Innovative multi-material shaft saves 40 grams of weight, which is redistributed to the head and grip end of the putter. Stroke Lab completely rebalances the putter for improved tempo and consistency in the stroke.
Adjustable Weighting System
Every Toulon Design putter comes with a new two split-weight design that moves the weights forward, and toward the toe and heel.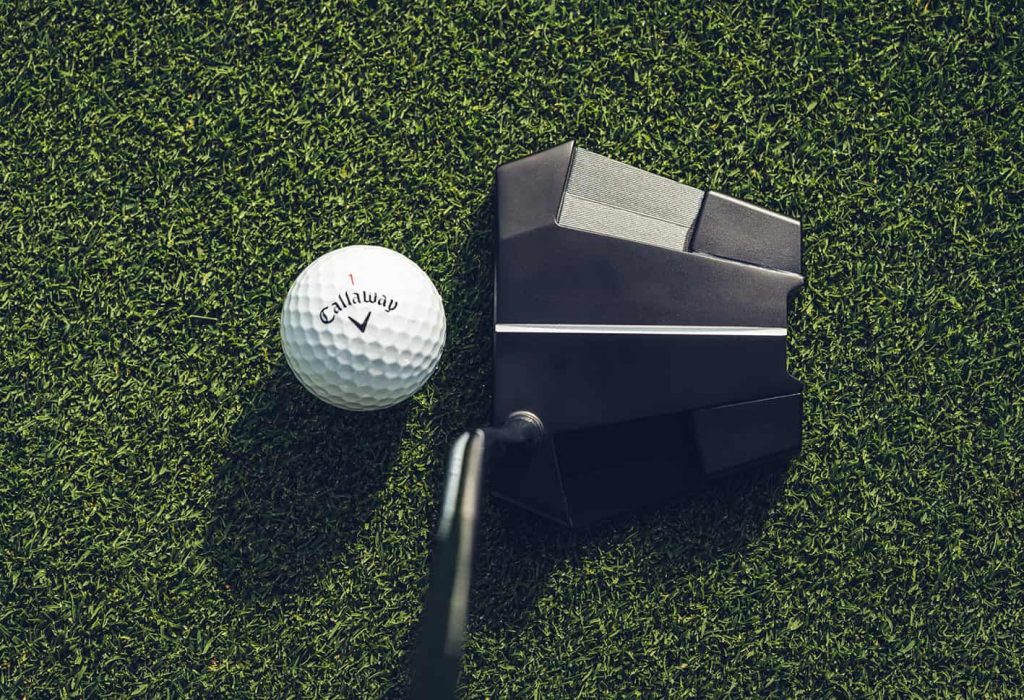 The Test
Just like our irons, we strike the ball in a variety of places across the face.. So it was interesting to see how the new 2022 Toulon line up performed in regards to consistency from heel to toe strikes. No putter can adapt greatly for miss alignment or a poor stroke, but a forgiving putter is all about looking after your distance control across the face.
Every Toulon putter comes with a new two split-weight design that moves the weights forward, and toward the toe and heel. The positioning improves the inertia of the head, while also improving the consistency of impact ratio and forward roll. This paired with their deep diamond groove face are designed to give better feel and distance control from heel and toe strikes. We tried the Le Mans mallet design and on average a putt struck from nearer the heel still came up short compared to a centre strike that found the hole. Though there was not much a drop in speed from a strike closer to the toe.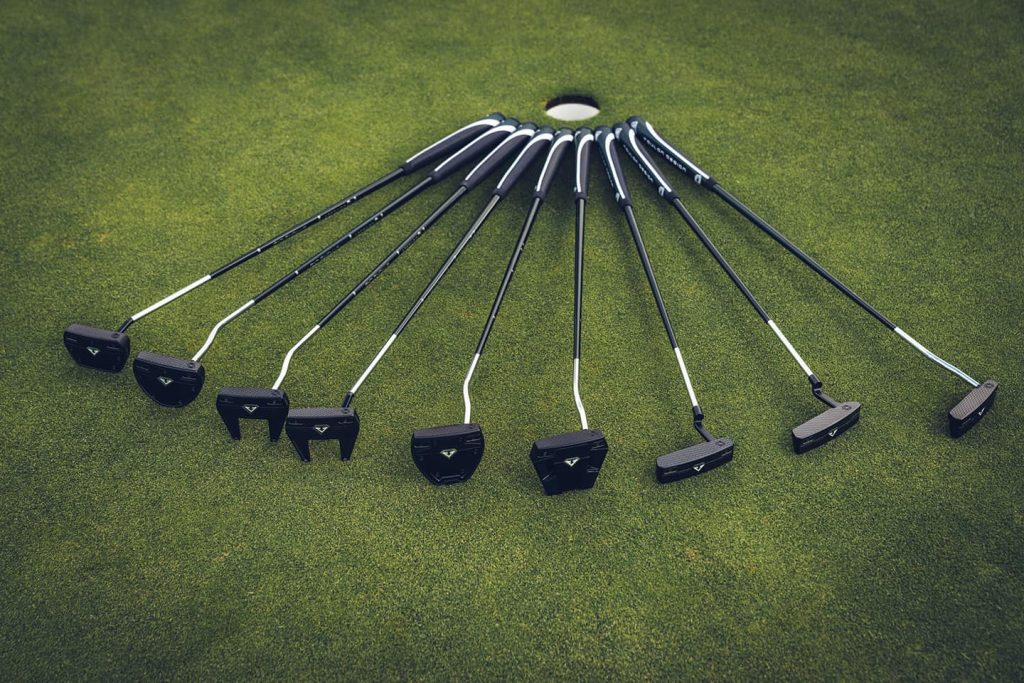 The Verdict
Even the heel strikes felt solid but we just loved the aesthetics of the Toulon range. The dark finish and white centre line are ideal for the Middle East sun glare, but at close to $500 each it's worth trying other premium putters. Like an expensive jacket make sure you get fitted as you are paying for the looks and quality.  But it is worth noting the Toulon putters are double the price of the standard White Hot model which are still used by many Tour professionals including the World No.1, Jon Rahm.
Pros: Looks, quality and distance control
Cons: Price and nearly all the Callaway staff players use the lower priced White Hot model
Price: Odyssey Toulon Design putter – AED 2,350