We catch up with Stuart Taylor from ProSports International, Middle East distributors for Scotty Cameron to find more about the latest range from the iconic putter designer.
Take us through the new select line of Scotty Cameron putters and what's new?
Stuart: Scotty has gone to the Tour and got the feedback from the players and has used that feedback to incorporate changes into the new putters. The biggest changes we have seen are on sight, sound and feel.
How do you make it sound different?
Stuart: He has worked on the material in the face that reduces vibration which obviously gives you feedback through the ears. The vibration has reduced by around 30% so the feel and the sound is fantastic.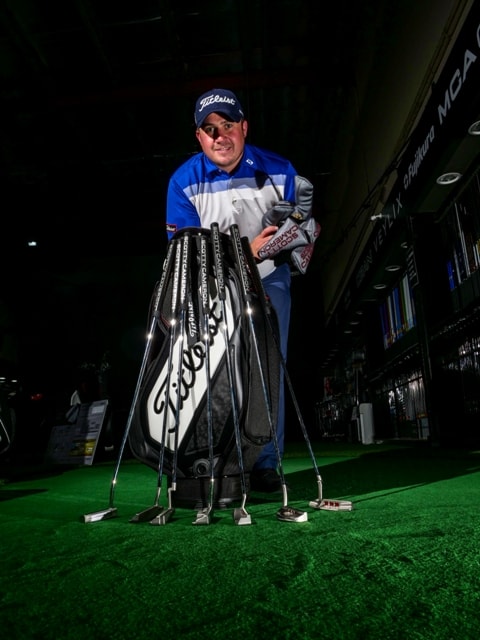 What has changed regarding sight?
Stuart: The feedback from the players showed they preferred a thinner top line. Scotty has really worked on reducing that to allow the player to visually look at the line in the back of the putter which assists them more with alignment.
How many new models are we going to see?
Stuart: Scotty will be bringing back an old classic in the Laguna putter, which hasn't been in the range for a while. He's also brought back the Newport 3 back into the line which is a great toe-hanging putter.
Is there anything new on the grip front?
Stuart: The colour has changed and it has a slightly different look and feel. Also, the new dark finish will keep the grips looking fresh for longer.
Are the players putting these in play on Tour?
Stuart: Cameron putters have had a great year in the Majors and on all Tours in the last year. Scotty continues to strive to have the best players in the world using the Cameron brand.