By Alex Gallemore
A launch monitor that is pocket friendly in more ways than one! It might not be as fancy or as accurate as the $20,000 units designed for tour players but it gets the basics right
In the modern day of TrackMan, FlightScope and various other high-end ball tracking systems, the game has become all about numbers. Justin Rose and his coach Shaun Foley work mainly off the TrackMan data to fine-tune things to the point that a session on the range looks more like a formula 1 technical team debrief.
IF You are a Tour pro or a low handicap golfer you can't beat knowing your technical numbers and booking a session with your local pro on a high-end ball monitoring system will be worth it. Knowing key data, such as attack angle; spin rate; carry; total distance; swing path and face to path will give you the answers needed to calculate things both on the course and with your swing.
For the vast majority of us and for the player who likes to tinker on the range, a regular session on TrackMan can become an expensive habit. If you fancy your own TrackMan, be prepared to part with $20,000. Not a problem if you are Justin Rose but until now there's nothing on the market produced for the regular amateur golfer.  This is why FlightScope recently launched the pocket-friendly MEVO. A pocket-sized ball monitor that delivers the essential data for around $700.
SETTING UP THE MEVO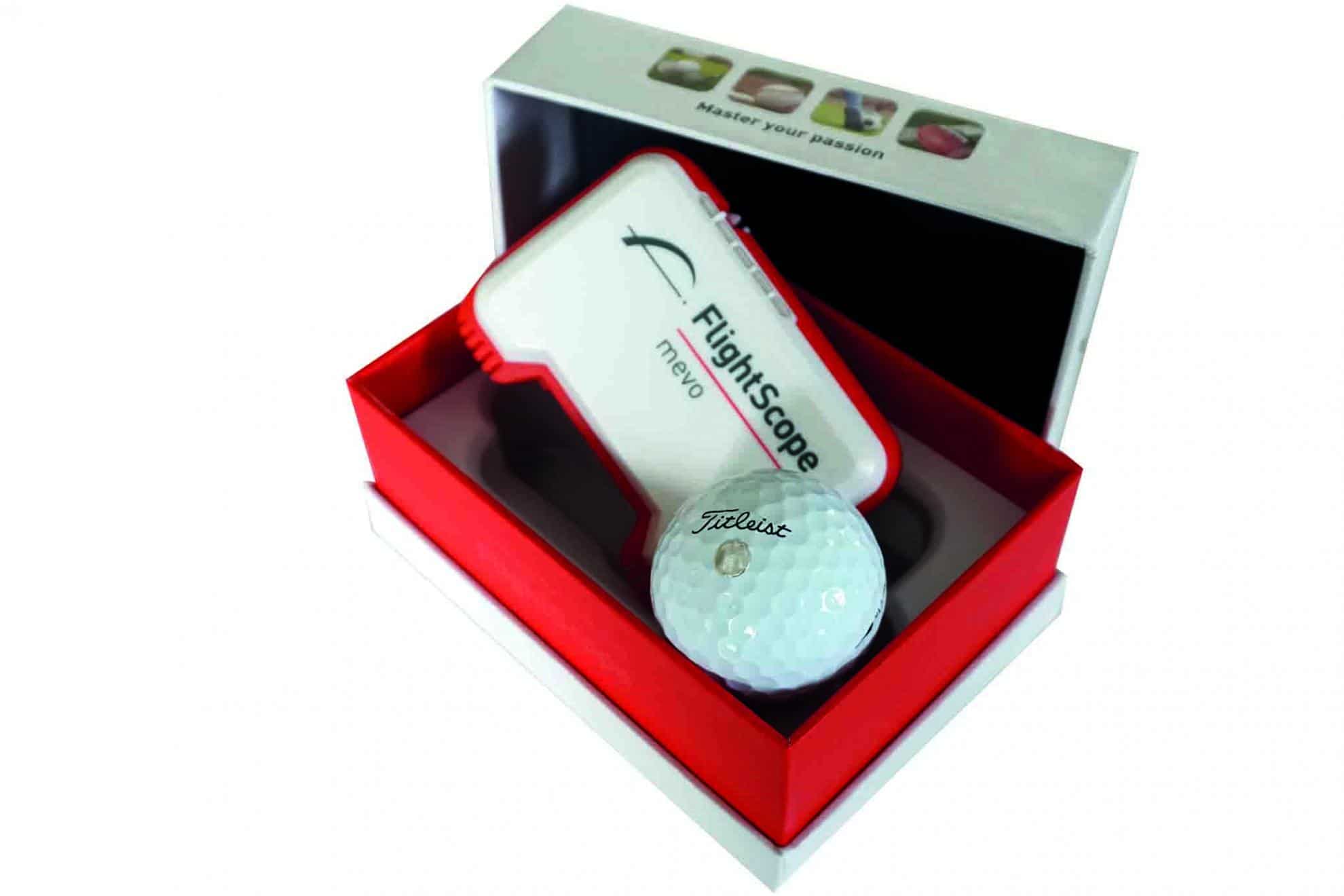 It's ready to go straight out of the tiny box it comes in. Download the FlightScope MEVO app and pair the unit via Bluetooth. Select outdoor or indoor; distance from the unit; the club you are using and you are ready to go. It worked perfectly with both an Apple iPhone and iPad but my Samsung Android phone failed to connect.
THE MEVO v TRACKMAN
We tested the MEVO alongside the TrackMan as both use a radar detection system that then converts your swingspeed; ball speed; launch and spin to display the relevant data you need. TrackMan is, without doubt, the most technical and offers far too much data for the regular golfer. Using a 9; 7; 5 iron and driver we found that the MEVO was within 10% of TrackMan when it came to carry distance, but we were getting some inconsistencies with the swing and ball speeds.
WHAT BALLS TO USE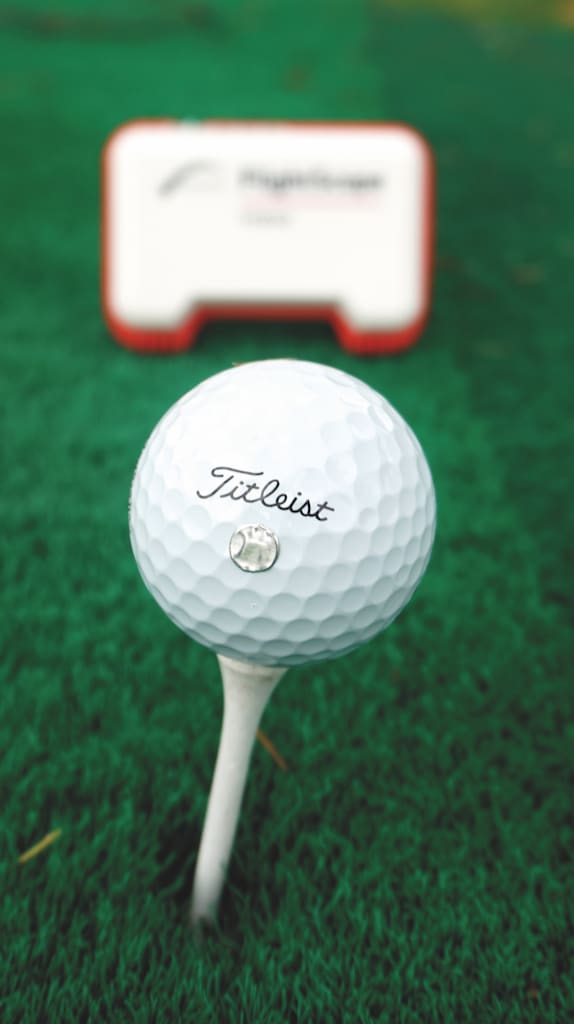 The MEVO comes with a pad of alloy circle stickers, which you place on the ball, facing away from the MEVO, for a more accurate reading. Pounding balls, you don't want to be stopping every second to attach a sticker every time but the balls on the ranges in the UAE are high-end and some of you might be fortunate enough to practice with Titleist ProV1s so the numbers should be consistent. It might be worth trying a sticker on a couple of shots at the start of your practice session to see what the difference equates to, so you can adjust your yardages accordingly.
FIELD TEST
Using a Bushnell V4 range finder to seek out a spot on the range to 150 yards. I then set up the MEVO and hit 10 balls with a 9 iron to that point. My carry readings on the MEVO varied from 147 to 152 yards and were on the money.
Using the same technique for a 5 iron to a 200 yard marker, the readings were only a few yards out, but still pretty accurate and more than good enough for a player of my ability.
VERDICT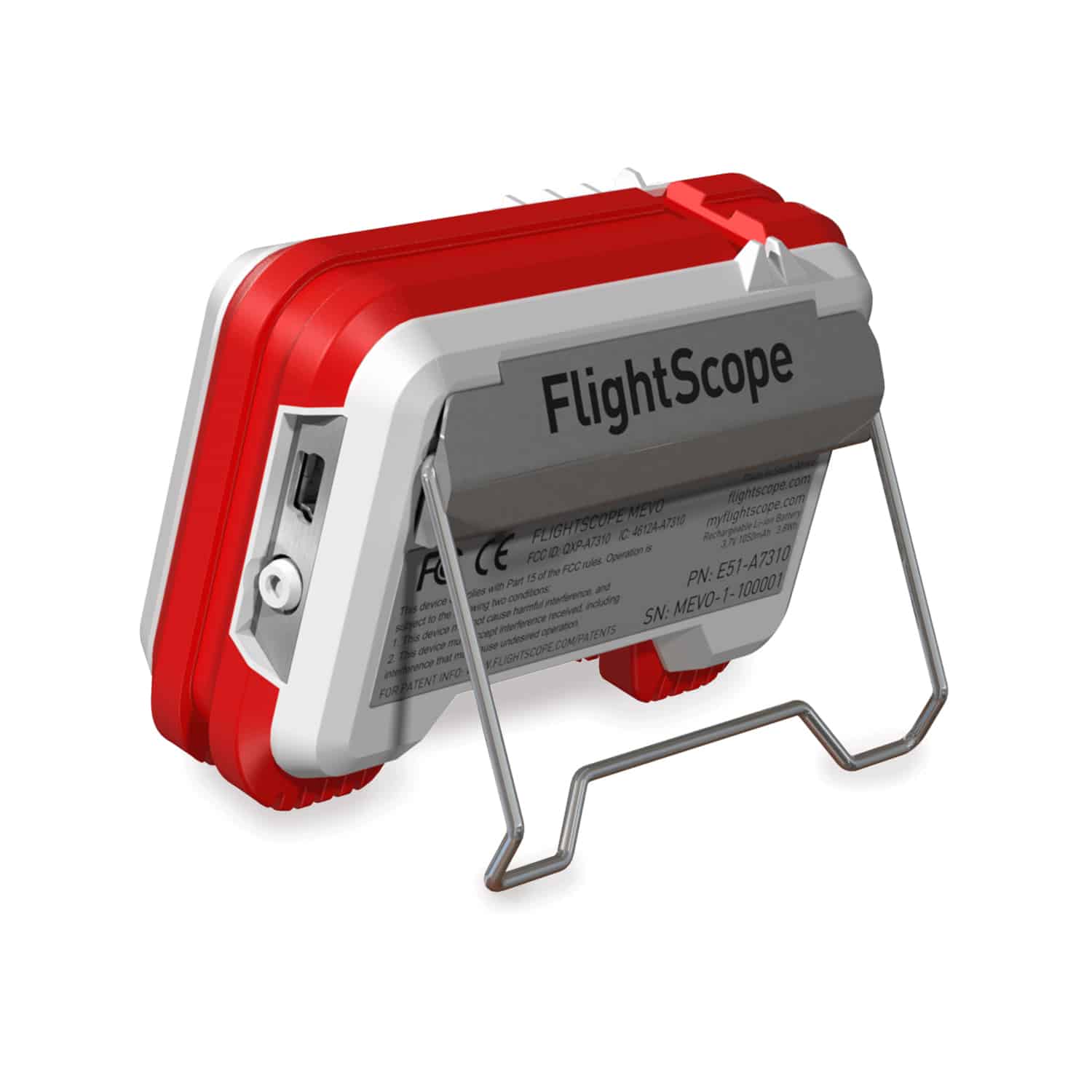 Would I buy one? Quite simply – yes.  It's close enough for me to calculate the carry distances I need with my irons. I wouldn't rely on it for my driver but I know those numbers as I always get any new driver optimised using TrackMan. At $650 it's worth a go but don't expect it to be a pocket TrackMan.