CEO and Founder Dean Cheesley discusses two new stores at The Address Montgomerie and The Track Meydan Golf and how eGolf Megastore is bucking the retail trend.
Worldwide Golf: When you started eGolf Megastore did you plan to expand to the level you are currently at?
Dean Cheesley: When we opened our first store in 2015, we always had a vision to open additional locations throughout the Emirates, but we never expected ourselves to grow at the pace we did. To have scaled it by now to more than 50 employees and five locations in Dubai and Abu Dhabi is still quite a surprise to me. We've worked hard and opportunities came to us – we were incredibly patient but also had our share of good luck.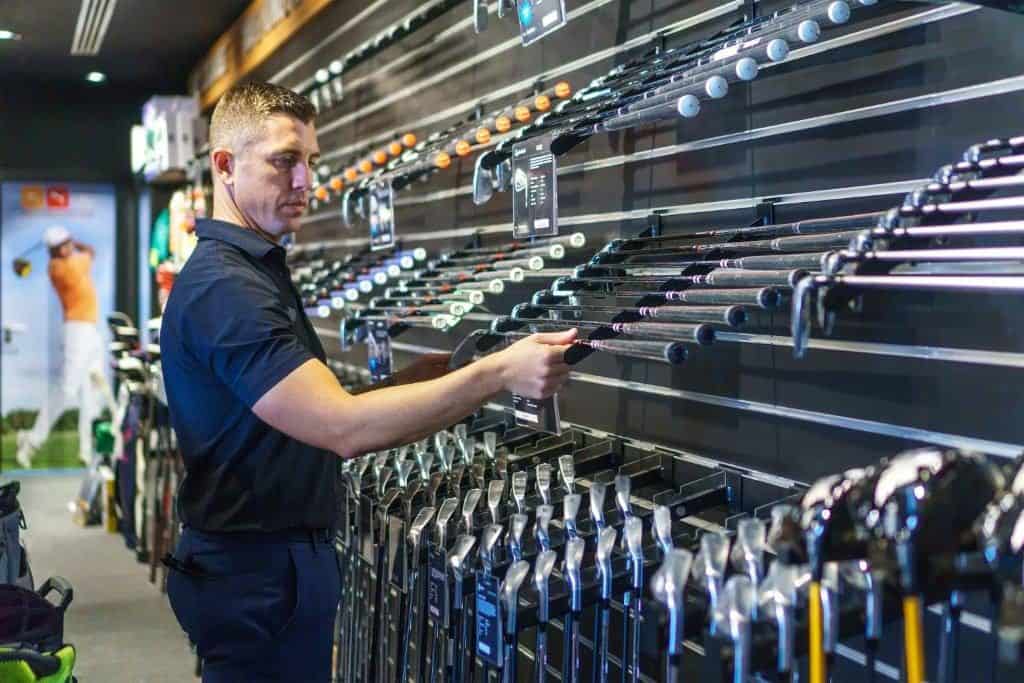 WWG: How do you manage to represent the brands evenly in the stores, as each manufacturer must have their own stipulations from space to promotions?
DC: Carrying all the equipment brands can make it tricky at times especially as each of them seem to be releasing something new at every turn. The important metric for us as a retailer is to ensure we stock all the new releases so the customer has the opportunity to compare one brand against others before making a decision to buy. If there are only a few of major brands stocked up, the customer is not afforded the opportunity to find the best performing product for their game. We have always positioned ourselves an 'all brands under a single roof retailer', and while some manufacturers would prefer that we stock less of their competitor's products, we do what's best for the customer.
WWG: Not many retailers in the UAE are expanding at the moment but you have just opened two great locations at The Address Montgomerie and The Track Meydan Golf. How have you been able to buck the trend and still move forward in such a challenging market?
DC: The retail sector in the UAE as a whole is no doubt struggling, however golf retail is an extremely niche part of the sector. We've focused on excellent customer service and bringing the widest selection of brands that we can possibly source to our customers. In addition, golfers in the region have access to some of the best courses, F&B and hotel offerings in the world, so I've always said why shouldn't the retail offering in the region come up to a world class standard as well? To that end, we measure the quality of our eGolf product against the best golf retail shops in the world so I am constantly asking and challenging the team – does your store stack up against those? How can you serve your customers better?
We may have introduced some qualitative changes in the golf retail industry in the UAE in recent years, but that's not enough, we aim to keep improving to raise our standard for the benefit of our customers.
WWG: We recently visited your newly opened Track Meydan shipping container concept and it's not your traditional club fitting studio set up. What brought about the idea of using shipping containers to construct the studio?
DC: Tom (Rourke, GM at The Track) and his team had a desire to establish The Track Meydan Golf as a go-to location for club fitting services that stocked up every equipment brand imaginable. We had the brands, but there was a small issue, there was no building for us on the driving range to call home. So we dug out some old drawings and floor plans we had commissioned in 2016 for a fitting studio concept to be constructed from shipping containers and proposed it to the Track Meydan. They loved it and off we went and constructed a fitting studio from multiple shipping containers on the range.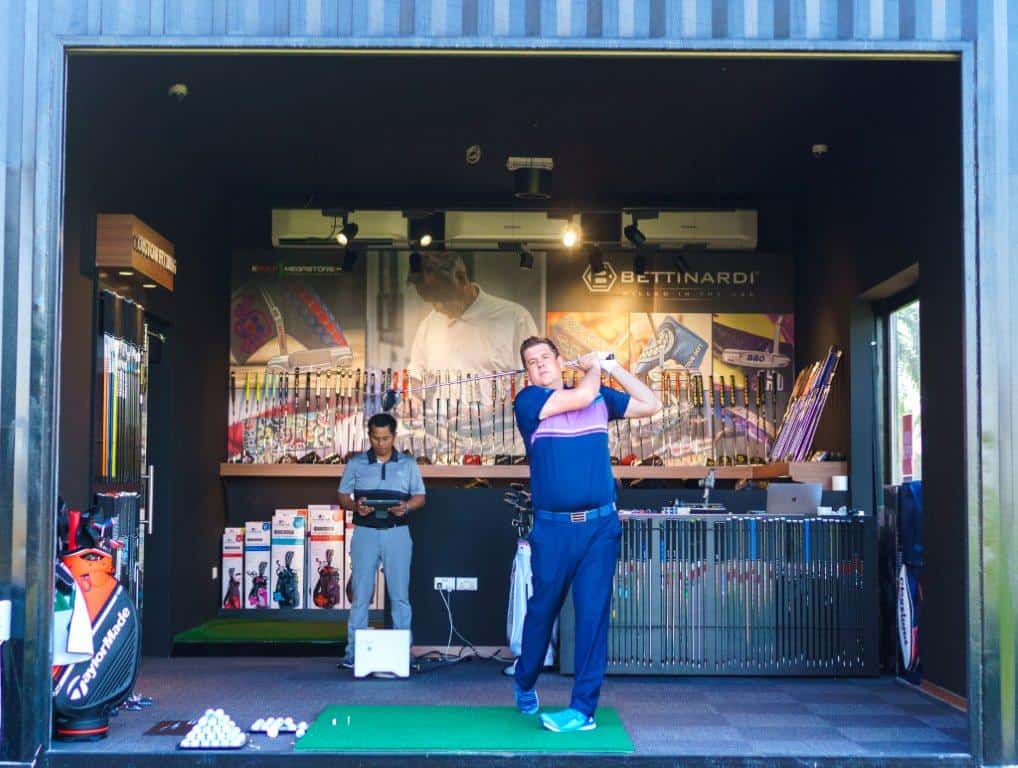 WWG: Is there anything unique about the services on offer at Track Meydan which distinguishes it from eGolf's other locations?
DC: The major difference is the ability to now conduct custom fitting with launch monitors and our full shaft matrix outdoors. Over the years, we've have a lot of customers who only want to be fit outdoors, so we're delighted to finally offer this service in Dubai. With the Track Meydan having busy beginner and kid's programmes, we've also placed a focus on them and stocked up on a variety of starter and kid sets from several brands to cater for the demand.
WWG: How much of a rise in sales occurred when Tiger won the Masters?
DC: There was a noticeable surge in sales the week after his victory and there has been considerable demand for Tiger's P7TW irons that TaylorMade released the same week he won. There is no doubt if Tiger continues to win more tournaments that all retailers and manufacturers (not just TaylorMade) will benefit from increased equipment and apparel sales.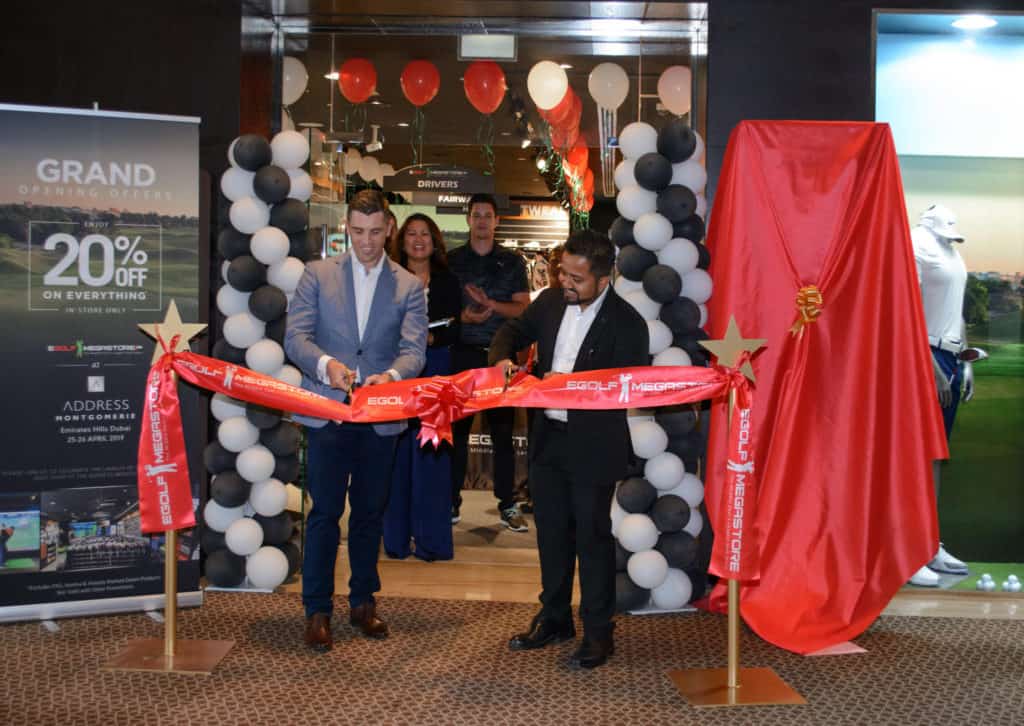 WWG: What's next on the horizon for eGolf? Will you look to move into other regions in the UAE and Middle East?
DC: For the present time, no new plans. Right now, our focus is on letting our customer base know that the Track
Meydan and Address Montgomerie facilities are up and running with full custom fitting services on site. That will keep us occupied for quite some time.