Earlier this month eGolf Megastore launched its new club fitting system named AccuFit across all of its locations. We caught up with eGolf Megastore's CEO Dean Cheesley to find out more about their new club fitting service.
Worldwide Golf: What is AccuFit all about?
Dean Cheesley: AccuFit is our new master club fitting service we launched in stores this July, which places an emphasis on accuracy and performance in every custom fit. In each AccuFit session, our club fitters deploy a proprietary step-by-step fitting process we have developed following years of experience and tens of thousands of individual custom fits. Our customers can now schedule an AccuFit appointment by booking an available time slot on eGolfMegastore.ae or on a walk in basis, subject to availability.
WWG: Why did you establish AccuFit?
DC: We established AccuFit after we decided to unify the very best of our club fitting processes into a single system. Our team includes professional fitters with years of experience and their feedback from fitting all ages and levels of ability helped us put AccuFit's club fitting system in place. We wanted to ensure a consistent fitting experience for our customers whichever eGolf location they visit.
WWG: What typically happens during an AccuFit session?
DC: The fitting takes place in 5 distinct stages. In the pre-fitting stage, the customer is asked a series of questions to understand their golf background, establish objectives for their game and set a clear plan for the fitting. Following that, our fitters blueprint their current equipment to determine specifications which may be the cause of performance issues mentioned in the interview. We then set up the customer on the launch monitors to gather baseline data from their current clubs that we use throughout the fitting to determine progress.
Fourth, we move on to the test phase where our fitters utilise our universal shaft adaptor fittings, allowing our customers to interchange multiple shafts with multiple different clubheads from a brand matrix of over 20,000 head and shaft combinations. Finally, based on detailed testing and the club comparison data, each session concludes with a recommendation of the clubs most accurately fitted to their swing.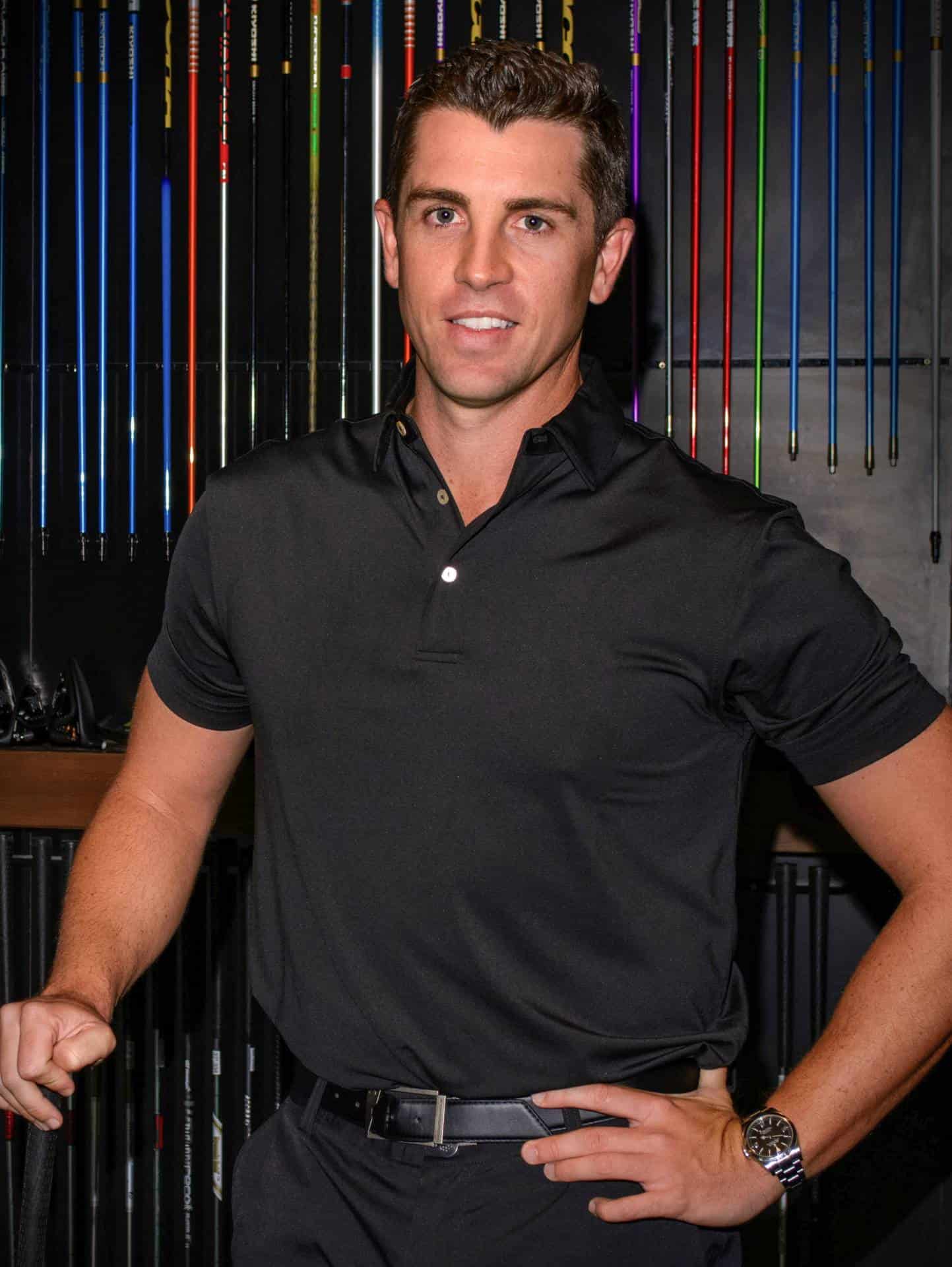 WWG: To what extent does technology play a role in the AccuFit process?
DC: Tech plays a very important role in the process. Our fitters use Trackman 4, Foresight GC Quad and FlightScope X3 launch monitors in our stores which are trusted and owned by every member of the PGA Tour. We've made sure to make available all three technologies for the customer to choose from during their AccuFit session.
WWG: eGolf carries every hardware brand in its club fitting matrix. How is AccuFit complimentary to this?
DC: All brands, TaylorMade, PXG, Callaway, Honma, Titleist, PING, XXIO, Srixon, Cobra, Cleveland and Mizuno have developed different clubs for all ages and abilities and the amount of choice can be confusing. During the AccuFit testing phase, our fitters use their knowledge of the different technologies from each brand to recommend the right club for each swing.
WWG: Is there anything else our readers can look forward to?
DC: We further enhanced the fitting experience by equipping all indoor fitting studios with 5-piece urethane cover golf balls for us in every fitting. This assists by providing more accurate and comparable numbers for our customers who play a tour quality ball on the course.
IF YOU WANT TO BOOK AN ACCUFIT SESSION, VISIT www.egolfmegastore.ae/accufit OR GIVE THEM A CALL ON + 971 (0) 4 338 5770.