Golf equipment has evolved in recent years through head and shaft technology, but there are now hundreds of options available in which a professional club fitter can optimise driver numbers. The days of just picking a driver up off the shelf are long gone. I caught up with eGolf Megastore's Dubai-based Senior Custom Fit Specialist Regardt Van Rooyen and PGA Professional Alex Heler at eGolf's Abu Dhabi store to find out why.
Why should someone be custom fitted versus just buying off the rack?
Regardt: With equipment technology evolving in the way it has, especially over the last five years, it's become critical to find the optimum combination of shaft and head to give you maximum control with maximum distance. If purchasing off the rack without professional fitting advice, or say without the use of a Trackman, it's a bit of a lottery to find the very best combination that is optimal for your game. Being custom fitted, trying a variety a shaft and head
combinations on a launch monitor, comparing the numbers against your current gamer, allows our customers to
see verifiable and measurable data to select the best product for their game.
Is the shaft really that important?
Regardt: Absolutely, in a shaft you are not just looking at fitting for flex (regular, stiff etc.). The weight of the shaft and its bend profile are just as important. For example, you can have six players all swinging at the same speed but will play six different type of shafts with different weight and bend profiles. The bend profile of a shaft is categorised in three areas, the butt section (tempo of the golfer), mid-section (transition of the golfer) and tip section of the shaft (release of the golfer). The bend profile should be correctly fitted to match up the desired launch and spin characteristics. WhenI come across a golfer with the correct flex but completely wrong weight or bend profile for their swing, it's usually because they bought off the rack on the own assumption that "I'm a stiff flex or I'm a regular flex" etc. This can equate to a 15-20 yard loss with the driver.
So how about club heads, can any golfer play any kind of club head?
Regardt: It is possible, but the type of club head we choose for a player falls into a few categories. In a fitting environment, first we assess the players ability to determine which size of head he or she needs, whether
they need a more forgiving head or more of a "players" club. After that we look at la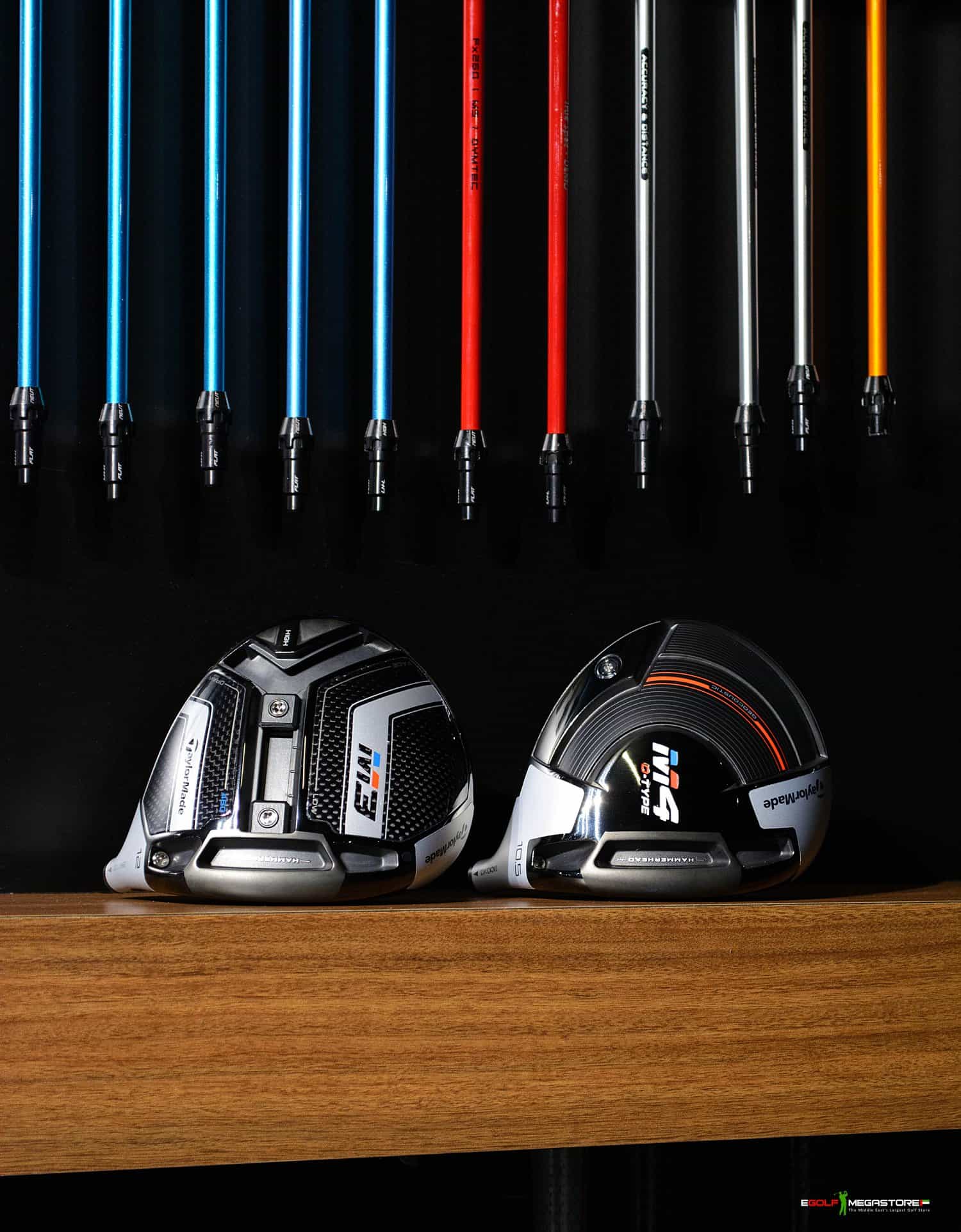 unch angles and spin rates
to determine if the player needs more or less cavity and offset to produce a higher or lower ball flight. There are so many great products available at present, they have their own unique technologies which suit certain players or swing types but not others. The important part when making a purchase is to try as many options as possible to find the right fit.
Are driver heads constantly getting better through new technology?
Alex: Not every single new product which comes out can deliver performance gains on their previous generation product, else the top players would be averaging over 400 yards off the tee by now! However, what usually occurs through product evolution are incremental advancements which begin to make a difference over a number of seasons. For example, TaylorMade's Twist Face technology or Callaway's Jailbreak advancement in their metal woods are such innovations. The Jailbreak technology yielded considerably higher ball speeds from a driver than ever seen before, and TaylorMade's Twist Face driver technology is helping bring the ball back closer to the centre line on off-centre toe and heel strikes. Titleist, Ping and PXG also have some fairly new innovations recently which are an advancement on their previous generation products.
With a product like TaylorMade's TwistFace, how do you actually measure that the driver face is causing the ball is to come closer back to the centre line on off-centre hits?
Alex: We use a variety of different launch monitor technologies to do that. Across our Dubai and Abu Dhabi facilities we utilise any of the Trackman, GC2, FlightScope and X-Golf launch monitors to gather and interpret the relevant data. In the case of fitting for a TaylorMade M3 or M4 driver, we look at the dispersion pattern before and after we compare the customer's current gamer with a variety of different shafts in the M3 and M4. We're finding a much tighter dispersion with the new drivers. What is possibly the most interesting thing about the current TaylorMade driver is that for once the conversation with the customer is centred around how forgiving the product is rather than how far it goes.