Cobra have launched their new King F9 Speedback driver and not only does it look swish and unique with a black and yellow or black and white design, it contains an array of technological advancements that have been used by rival brands and some new game-changing improvements to really make it stand out from the crowd. When you have a look at all the new popular technologies that the likes of Callaway, TaylorMade and PING use like TwistFace, Jailbreak and Turbulators, the King F9 has it all and more to check off all the boxes when comparing it with the competitors on the market.
Cobra's King F9 Speedback drivers are designed to help you achieve more clubhead speed by having a more aerodynamic crown, coupled with a lower centre of gravity (CG) to give you added distance. We headed down to the Trump International Golf Club, Dubai to see what eGolf Megastore's custom fit specialist Regardt van Rooyen thought of the new driver which the likes of Rickie Fowler and Bryson DeChambeau have already added to their bags and will be available to the public this month on January 18.
---
Technologies
Speedback Aero Design
Speedback Technology delivers Cobra's most aerodynamic clubhead shape and is the first to combine a raised skirt, raised tail/aft, a raised & rounded crown, and a rounded frontal perimeter that reduces drag for maximum club speed.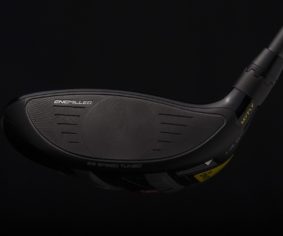 Golfís First UltraLight Carbon Wrap Crown  
Continually pushing the boundaries of innovation, Cobra engineers have created golf's first-ever carbon fibre wrap crown design that wraps around the body, delivering a 12% larger carbon fiber area that saves 10 grams compared to titanium driver crowns.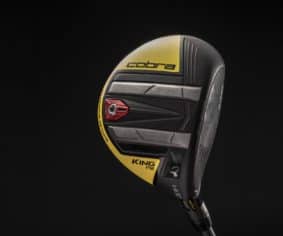 CNC Precision Milled Face and Cobra's thinnest, hottest face yet 
In an industry where everyone claims to have a fast face, Cobra's is the only one that's CNC milled. To achieve optimal performance, utilising the most precise manufacturing processes is critical. A process that is five times more precise than conventional hand polished drivers, Cobra's CNC milling delivers a thin, hot face repeatedly on every driver they manufacture.
Optimised Aero And Low Centre of Gravity
The addition of a low, Speedback weight structure maintains a low, deep CG that has never before been combined with efficient aerodynamics. Without it, the raised aerodynamic features (skirt, tail/aft & crown) would raise the CG, negatively impacting spin and launch.
Efficient Aero + Low CG + CNC Milled Face =
 

Ultimate Formula For Speed
---
Tom Olsavsky – Vice President of R&D at Cobra golf explains:

"This year, Cobra engineers have taken aerodynamic performance to the next level. We believe we've found the ultimate formula for speed as true aerodynamic innovation and low CG has never been combined this successfully. Our Speedback Technology blends a more efficient aerodynamic shape with a lower, deeper CG, and our thinnest, hottest CNC Milled Face design to deliver unparalleled speed, distance and precision in our F9 Metalwoods."
---
Regardt Van Rooyen – Custom-fit specialist at eGolf Megastore, says: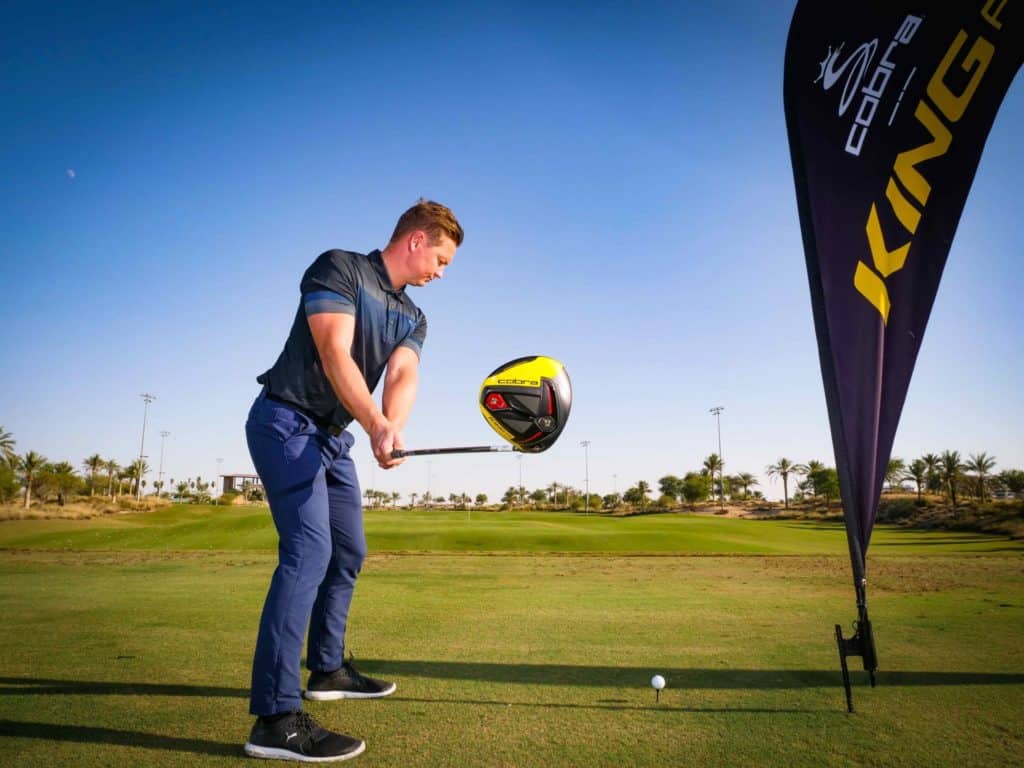 "When I put this driver down at address it looks phenomenal. If you're put off by the yellow colour, you can only see a smidge of it at address and you can opt for the black and white colour instead but I love the unique yellow design. I was a big fan of its predecessor (the F8) but this Speedback F9 is so much better in terms of looks, feel and distance. The Speedback Aerodynamics are astounding. The Cobra team have managed to create 17 percent less drag which should give you two or three miles per hour more clubhead speed. The CNC Milled Face allows you to have the same ballspeeds wherever you hit the ball on the face. This is extremely beneficial for all types of handicappers and an element of the F8 that was a huge success as you maintain a consistent smash factor. The 9 degree driver can alter from 7.5 degree all the way up to 11 and is probably the only driver where I can alter the loft and the face still stays square which is a very impressive adaptor design from Cobra.
"I've set the driver up at 7.5 degrees and these were the TrackMan results from the five shots. As you can see this beauty absolutely flew whether I was hitting it off the face or not."
Below are the numbers Reg achieved on TrackMan.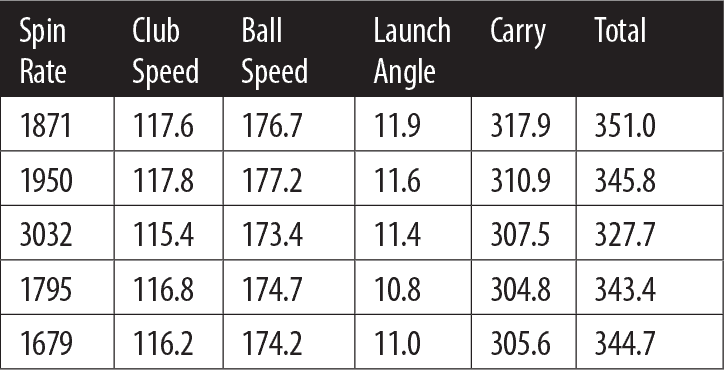 Head to eGolf Megastore and treat yourself to an early 2019 present that will guarantee to add yardage to your game.