Ever since Callaway got their knuckles wrapped by the R&A and USGA for their non conforming ERC driver in the early 2000s they have always found a way to find that 'hot face formula' in their drivers. Callaway's revolutionary break through came in 2017 when their R&D department formulated their Jailbreak technology in the Callaway EPIC head. Jailbreak technology consists of two metal rods connecting the crown and sole just behind the club face.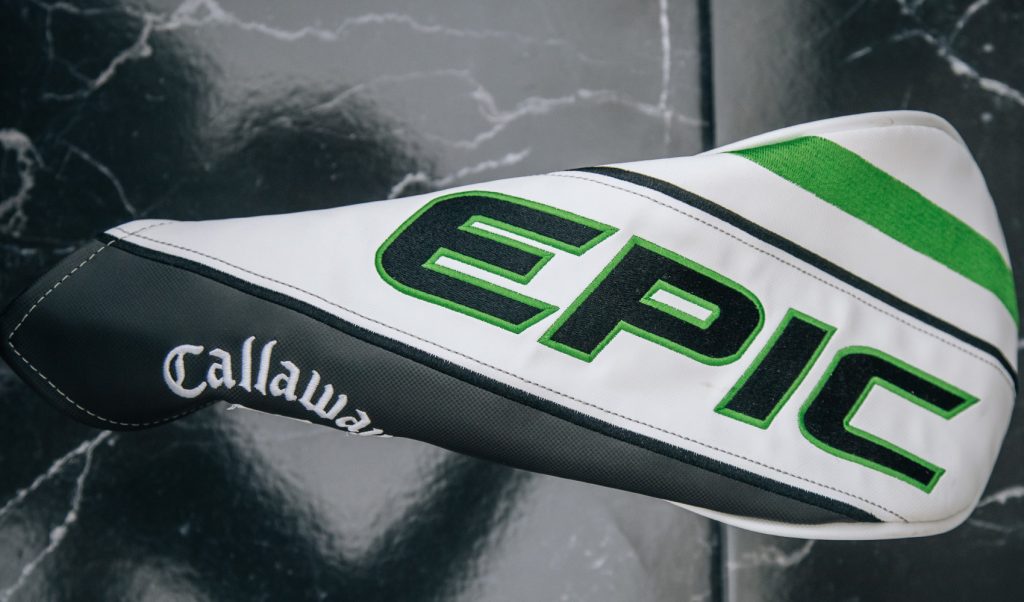 EPIC NAME LIVES ON WITH THE SPEED & MAX LINE UP
Callaway's 2017 Epic driver was a huge hit in performance and sales for the brand. Over recent years the brand has made minor advancements in development, but the key ingredient remains the Jailbreak technology. Since the Epic was launched we have had various models: Rogue; Epic Flash and their lastest Epic Speed / MAX range.
JAILBREAK UPGRADE


When a golf ball is struck with Jailbreak, the face compresses like normal, but the crown and sole are now a solid structure allowing the energy to be completely directed back into the club face. This creates a faster rebound effect, which equates to faster ball speeds. Callaway's previous Jailbreak design stiffened the body in the vertical direction. By using Artificial Intelligence, their new Jailbreak Speed Frame structure is designed to enhance horizontal and torsional stability to promote an increase in ball speeds across the face.
A.I. DESIGNED FLASH FACE SS21
Paired with the Jailbreak Speed Frame, the titanium face has been created to give even more speed, forgiveness and spin control.
---
2017 | Callaway Epic Sub Zero | 9 degrees | Neutral










In 2017 this was the lowest spinning driver that I managed to gel with. Centre and toe strikes went deep and the flight remained strong. The down side with the Epic was the dreaded heel and low face strike. I could lose 30 yards compared to a well-struck drive. This is common with nearly all drivers, and it's the difference between good and bad strikes that caught me out.
Epic Sub Zero TrackMan Findings
The Epic Sub Zero showed that when you fail to find the right spot on the face the performance is way off an optimised strike. Which is why the standard Epic was by far the biggest selling head at the time. The spin rate was higher but it was more forgiving.
MAX SWING SPEED: 108.3mph I  BEST DRIVE: 289 yards I WORST DRIVE: 258  yards  I  HIGHEST SPIN RATE: 2.940rpm   I  LOWEST SPIN RATE: 2,217rpm
---
Callaway Epic SPEED | 9 degrees | Neutral










Even though it looks more compact than the Max head, it still measures 460cc. There are no sliding weights and a slight draw bias face make this the best-looking club out of the current range. The feel was also the best, but it was the worst out of the three when it came to forgiveness. It's ideally suited to the better player that doesn't strike it all over the face.
The head has Callaway's latest Cyclone Aero Shape but this recorded a slower club swing speed compared to the MAX and MAX LS heads.
It comes in a Project X HZRDUS Smoke IM10 shaft in either 50g R / S shaft or a slightly heavier 60g s. So regardless of my findings, due to the shafts on offer Callaway are aiming this at the amateur golfer just as much as the pros, even though this is the head newly signed Jon Rahm opted for.
LOFTS 9°, 10.5° and 12°. SHAFTS Project X HZRDUS Smoke IM10 shaft in either 50g R / S shaft or a slightly heavier 60g s.
Epic Speed TrackMan Findings
MAX SWING SPEED: 109.1mph I BEST DRIVE: 286.1 yards I WORST DRIVE: 273.4  yards I HIGHEST SPIN RATE: 3,312rpm I LOWEST SPIN RATE: 2,675rpm
---
Callaway Epic MAX | 9 degrees | Neutral












Straight off the bat my swing speed was up 4 mph to 112mph compared to the 2017 Epic – which was noticeable because these days when I try and step on a drive I rarely get close to 110mph. Off-centre strikes were still performing in comparison to a pure strike. The drop off in heel to centre strikes was close to 10 yards but with a swing path averaging 1.7 degrees left and a 4 degree face angle, I was always going to be struggling with spin in the Max head.
Sliding the 16g weight did assist in rectifying the face angle and in turn helped to drop the spin, but I started to pull the ball slightly as a result. That was down to my poor swing path.
I dropped the loft from 9 to 8 degrees and this dropped my spin rate further, but it was still higher than the 2017 Epic but certainly more forgiving, especially from the dreaded low face heel strike.
LOFTS: 9o,, 10.5o  and 12o   SHAFT OPTIONS: MITSUBISHI MMT 60g (S, X) ∑ 70g (S, X)
Epic Max TrackMan Findings
MAX SWING SPEED: 112.1mph I BEST DRIVE: 288.3 yards I WORST DRIVE: 277.2  yards I HIGHEST SPIN RATE: 3,451pm I LOWEST SPIN RATE: 2,697rpm
---
Callaway Epic MAX LS | 9 degrees | Neutral












Having hit the other two first I knew this club would suit me best. I could open my shoulders a little more and even edged up to a 116mph swing speed. The surprise came from off centre strikes. My longest drive was 299.4 yards and shortest was 284.7 yards – a vast improvement over the old Epic. Like the MAX, I also dropped the loft one degree and swapped in an X flex shaft but I couldn't convert that extra speed into more distance.
---
REVIEW
The Epic Speed is faster and definitely more forgiving that the 2017 Epic. The Epic Max will be the biggest seller for sure and the Callaway guys on Tour will put the Epic Speed or MAX LS in play. The Max LS head will appeal to players with slightly higher swing speeds and those that struggle to optimise their numbers due to elevated spin rates. The classic looks paired with a gloss carbon crown and green highlight colours certainly make this one of the best looking clubs on the market.
WOULD I PUT THE EPIC SPEED / MAX / MAX IN THE BAG?
I would delve a little deeper with the guys at Golf Superstore or eGolf Megastore in Dubai or Golf X in the UK to see why the Max LS is not optimising the club head speed. If they can find that missing ingredient it will go straight in the bag, as I've never come close to 116mph in recent years and I'm getting on a bit now! – Alex Gallemore