FOR many years I've had Pete Cowen telling me that the way to resurrect and save great courses, and to prevent St Andrews from becoming merely a pitch and putt layout for the likes of Bryson DeChambeau, we were to use a high-spinning ball that was uniform for all Tour players. It seemed like a logical idea at the time. I can personally remember caddying for my local pro at events long ago when we had to change the high-spinning balata ball on every hole, as it was so soft it deformed after two solid hits. 
Even a well-struck wedge would peel the cover off due to the fact that they were so fragile.  More importantly, they didn't travel any great distance. Before the rules changed, you could tee-off with a one-piece distance ball and play your approach shots with a balata. 
I recently travelled to the Peter Cowen Golf Academy in rainy Rotherham to see if Pete's philosophy on the high-spinning ball would be the distance saviour everyone seems to be going on about.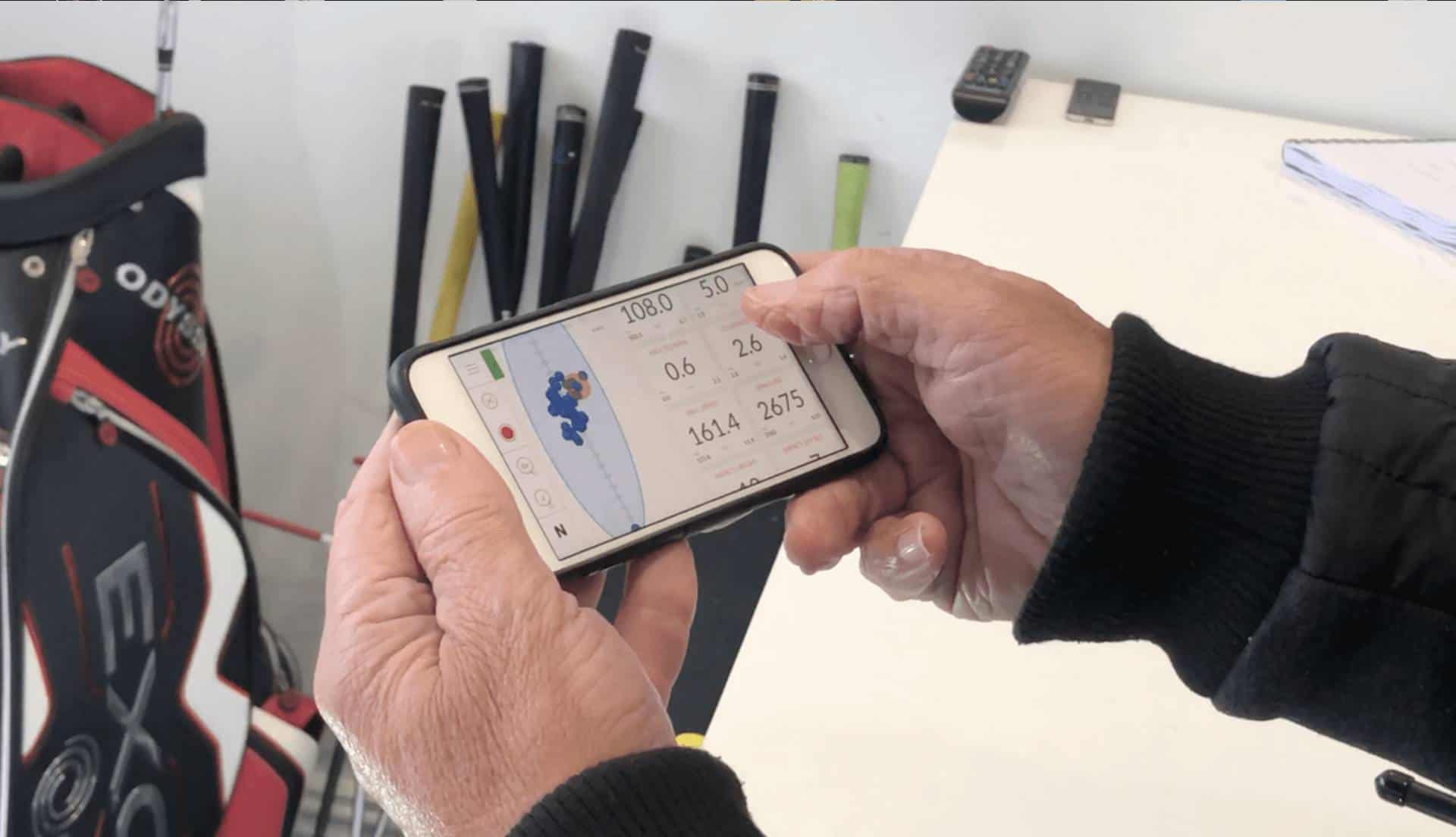 The Test
To conduct the test accurately you would need an Iron Byron Machine in a still environment with all balls unform according to their models. We were not looking for this test to be machine-accurate to the nearest yard or rpm but merely gauge whether the balls would be dramatically different in terms of spin, carry and, overall, distance.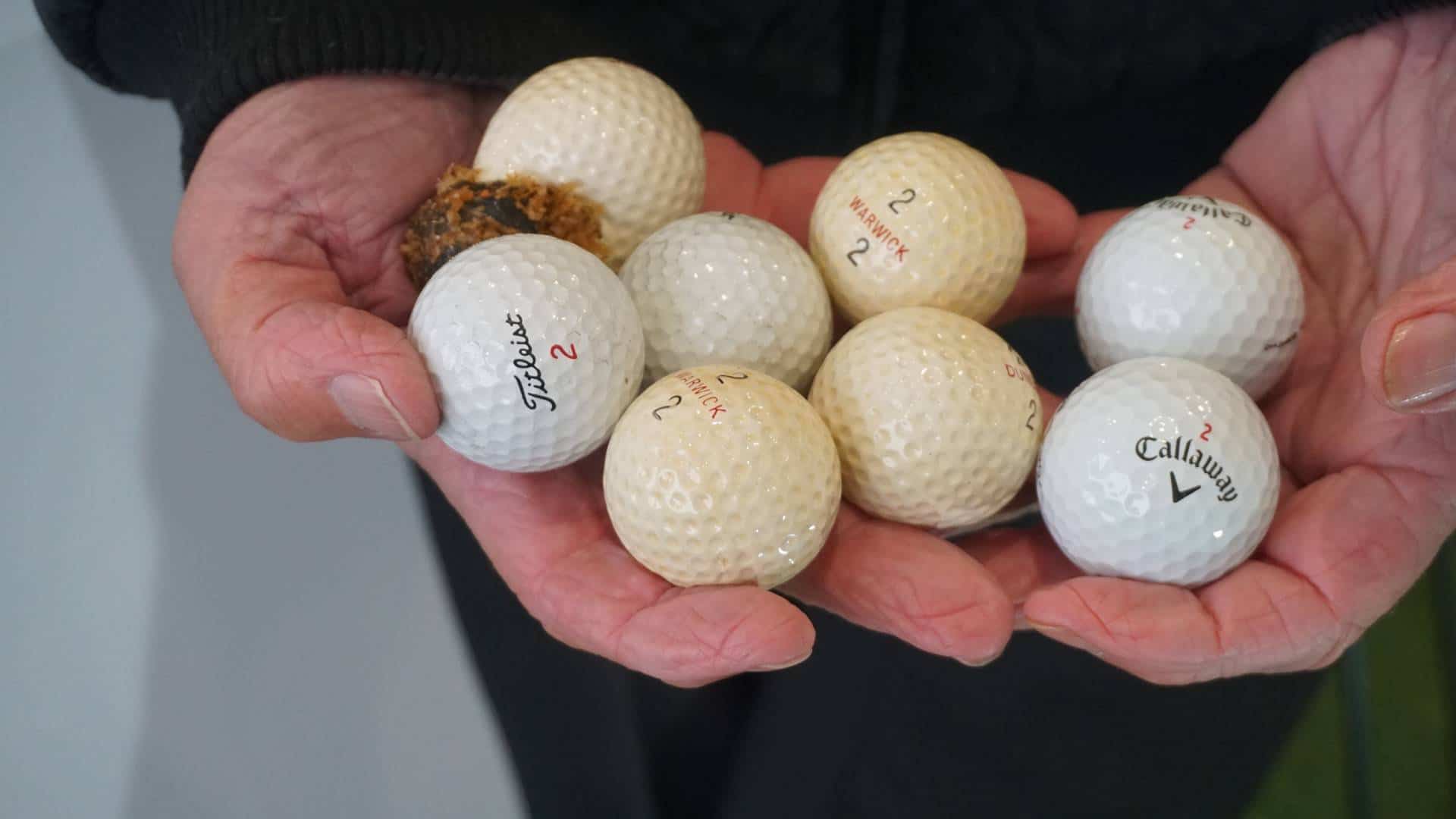 The balls
1. Callaway Chrome Soft – 2020 model
2. Titleist Balata 90 – The ball of the 1980s
3. Dunlop 65  – First produced in 1935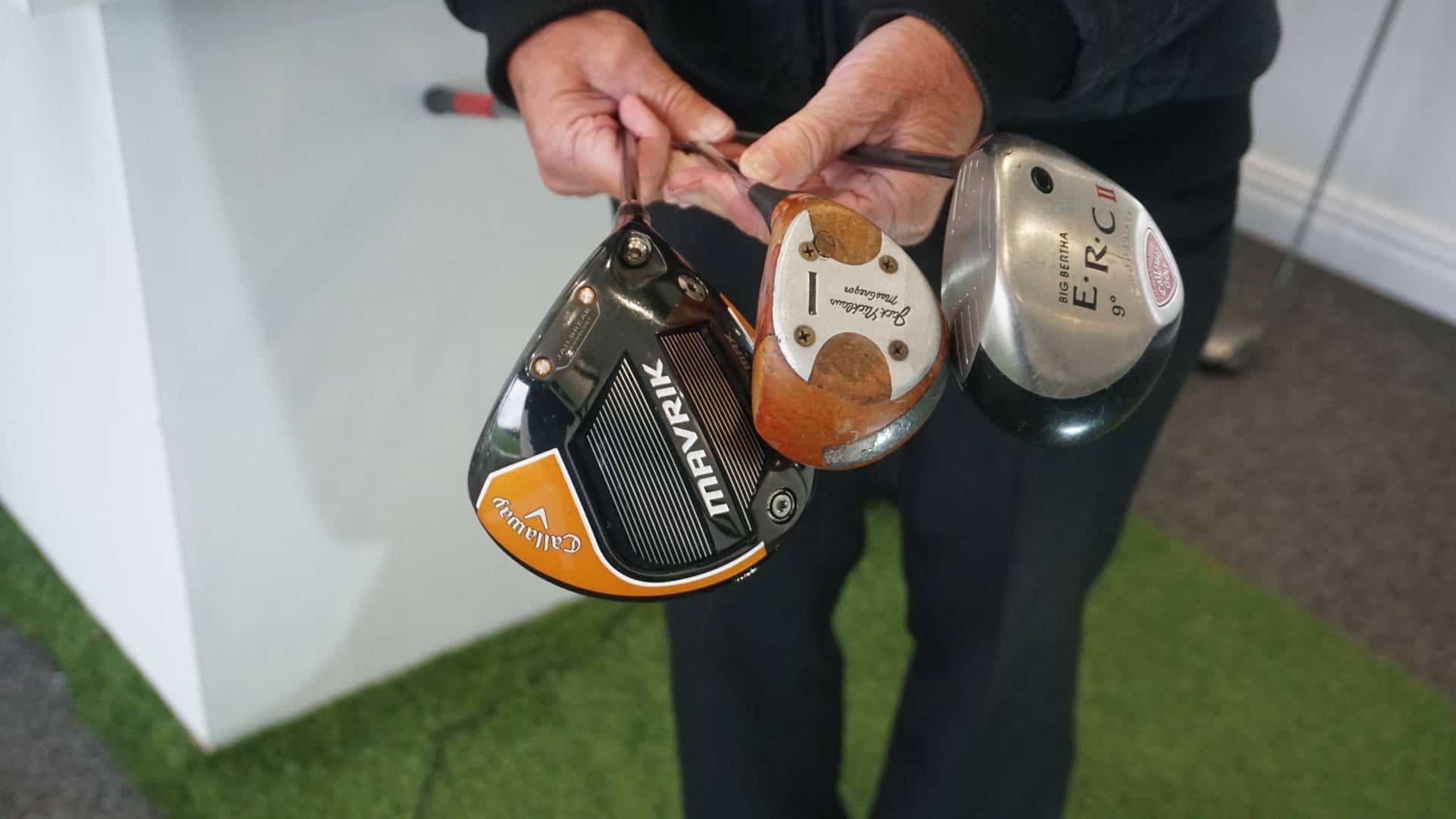 The Clubs
Callaway Mavrik – 50g regular shaft – 9 Degrees,
Callaway ERC – 50g firm shaft – 9 Degrees.
Jack Nicklaus Persimmon  –  owned by Jack Nicklaus and given to Pete by Jack himself. The same club The Golden Bear used to drive the 18th at St Andrews back in the 1960s!
The Tester
Adam Cowen – Handicap 5  / Average Swing Speed 110mph / Coach – Dad (Pete Cowen)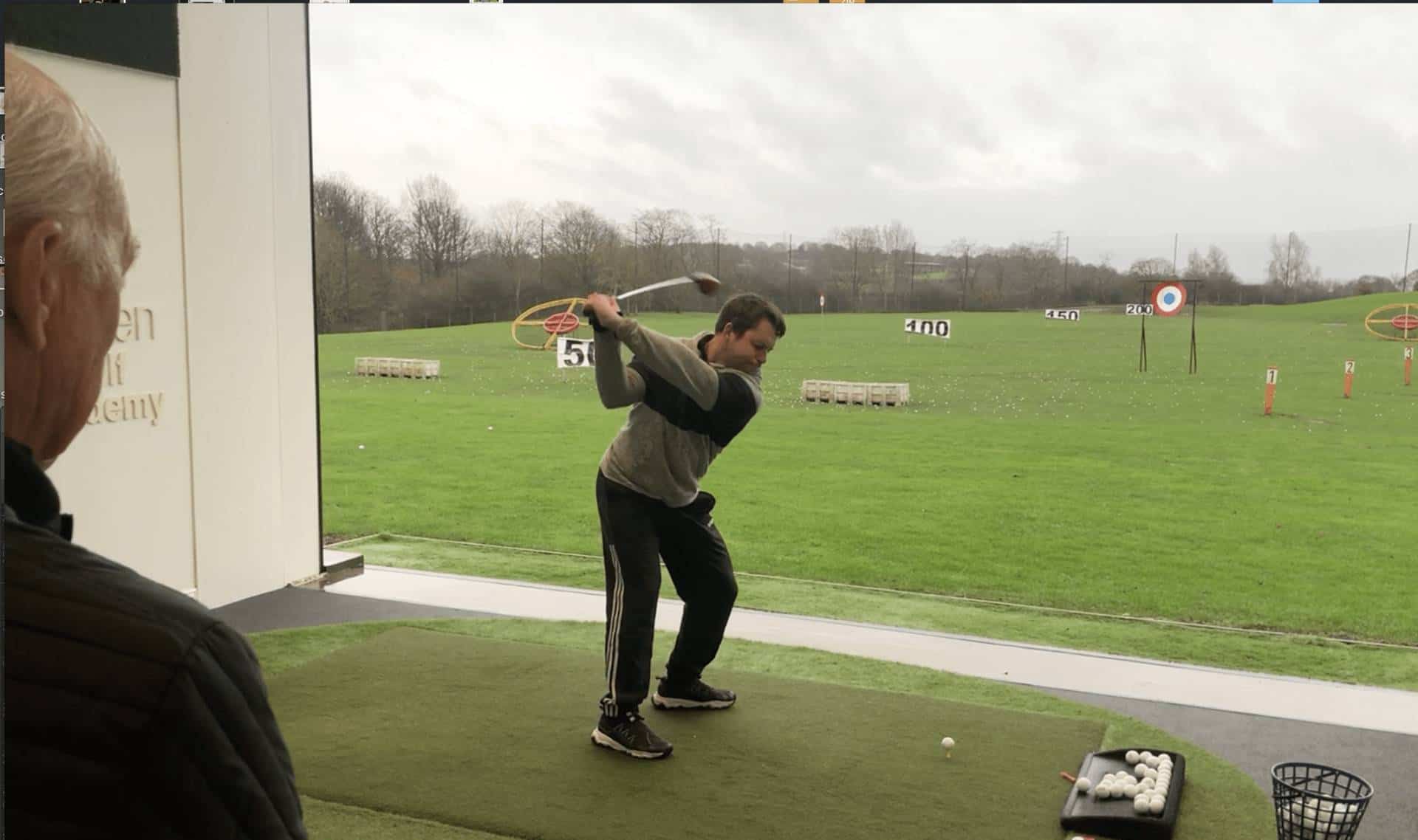 Test Rules
Each club would record the best two-shot average, recorded using TrackMan. The initial tests were done in the normalised setting, but for consistency we selected the optimised setting. The readings were not wildly dissimilar but certain strikes were not recorded in the normalised setting.
THE KEY
A – Swing Speed (MPH).  B – Ball Spin Rate (RPM).   C – Club Speed (MPH)
D – Carry (Yards).   E – Total Distance (Yards)    F – Smash Factor (Quality of Strike).
Up first – Jack Nicklaus's Persimmon
With a 43" shaft and 200cc head, this was always going to be a challenge to find the sweet spot. Adam managed to hit two perfect strikes all the same, but the noticeable figure was his swing speed, which was only averaging 102mph, a good 8 mph down on his normal swing.

Up second – Callaway ERC II
I opted for this club, as it's more than 20 years old, but it was controversial for not conforming to the COR ruling set by the R&A and the USGA at the time. It was certainly hot off the face and I thought it would be interesting to see how it performed against its modern-day but- egal brother.
At address it's a great looking club and has aged far better than I have over the last two decades.
Even in the warm-up strikes, Adam was pounding it hard and the ball just jumped off the face. What was astonishing was that the smash readings were higher than anything I've seen for a good while.

Last but not least – Callaway Mavrik 
Given that Adam's swing speed, we would have gone a lot heavier and stronger with the shaft but we wanted to keep all three clubs as close to each other as possible.
This setting was not optimised for Adam but that was not the purpose of this test. Again, from the warm-ups you could see that it was long, but compared to the other two, especially Jack Nicklaus's Persimmon, the dispersion was much tighter. 

Old versus New
Not the outcome anyone was expecting. When an amateur with a swing speed of 108.6mph can carry 280 yards with a 60-year-old ball and roll out to 307 yards, you know the distance challenge isn't linked to the ball, but to the drivers.
Jack's Persimmon driver wasn't able to top a swing speed of 103mph but the spin rate was 2,862rpm. The same ball struck with the Callaway Mavrik was 47 yards longer. If we had optimised Adam for the Mavrik driver, that number would have been even greater.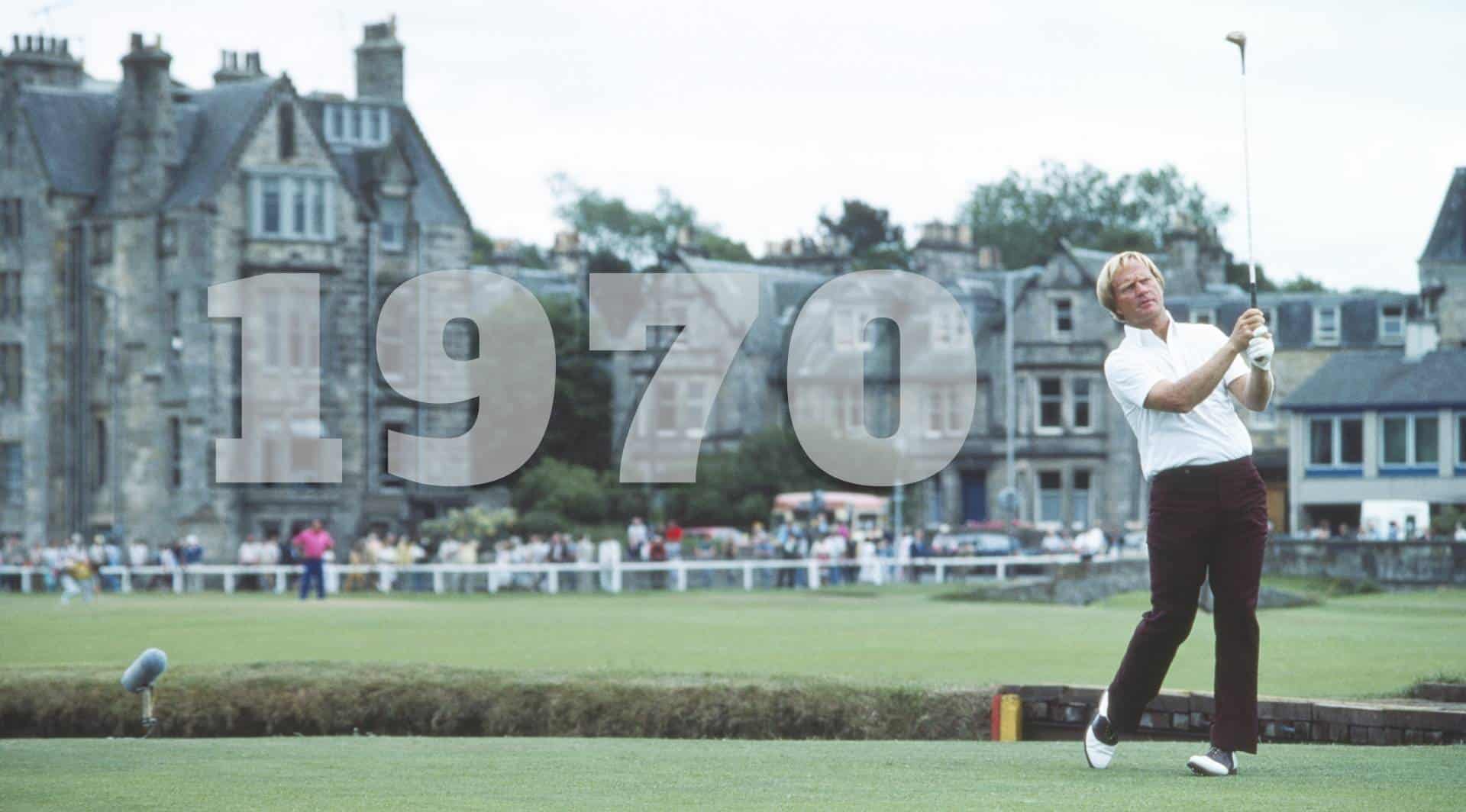 Jack Nicklaus' power was just mind Blowing
Jack Nicklaus drove the 18th green four times at The Open in 1970 with the same Persimmon driver we tested. That was 358 yards, and one of those drives went through the back of the green. Forget Bryson and Tiger, and just imagine how far Jack would drive today if he were in his prime, with a modern driver. 
Conclusion
To save the courses and make things more challenging for Tour players, you need to focus on limiting the driver technology NOT the ball.