The latest talking point appears to be the proposal by the R&A and USGA to restrict the ball. This is a topic that has been rearing its head on and off for more than a decade, as Tour players consistently upped their driving distance.
I understand that the distance threat poses a huge risk to courses like the Old Course at St Andrews, where a player could quite easily card a 58 and that would just make a mockery of things. So, it's fair for the governing bodies to assess the situation as more pros average close to 300 yards off the tee, but they are focusing on the wrong technology.
Wrong technology focus
Limiting the ball will give the likes of Rory a huge advantage and no wonder he's welcomed the proposal. It will just widen the distance gap even further between the power hitters and the average tour pro. It doesn't equal the playing field.
We conducted our own test with historic balata balls going back to the 60s and Persimmon drivers. It was conclusive that the way to limit distance isn't the ball but the driver. The Persimmon head penalised a strike that wasn't perfectly struck in both distance and dispersion.
The research and development in driver technology is engineered to make the average club golfer better. Evolving the clubs to go straighter and further drives sales, plus makes the sport more enjoyable for everyone. Don't think Tour pros are like robots, they also take advantage of this technology and that's why you rarely see a poor driver on Tour these days. So, if you want to limit distance on Tour, focus more on the driver than the ball.
Go all out with Hazards
If you want to back this up further and protect historic courses, narrow the fairways, add grass bunkers, and make hazards a real challenge where players will more than likely drop shots from these areas. Even use wide tooth rakes in bunkers, so the lie isn't perfect, although I remember when Nicklaus did this at his Memorial Tournament and there was uproar by the players and the rakes were swapped out for fine tooth.
Back when I was playing, we use to tidy the sand after playing a bunker shot with either our foot or the back of the club. Players didn't moan as they accepted that the bunker was a hazard and they needed to deal with whatever lie they were presented with. I know things evolve as we've seen with distance but a hazard should be treated as an obstacle that should seriously limit  a player's ability to make  par on that given hole.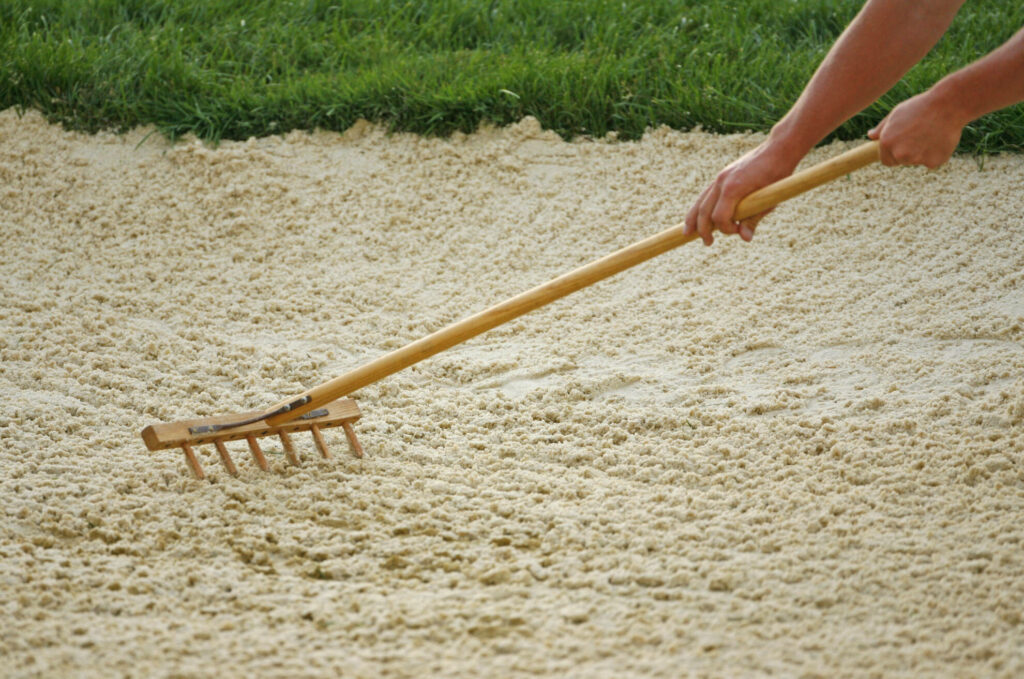 Will killing off the big hitters turn fans away?
The answer is definitely yes. Nicklaus, Woods, Daly, McIlroy have all drawn huge crowds as fans want to see them crush tee shots. Like watching the heavyweight boxers go at it for 12 rounds. Bigger, better, faster, and stronger is the formula all sports have developed. You can't fight history in that way, you just go with the flow.
Golf is a power sport these days. From buckets of balls being pounded on driving ranges all over the world to the Masters Tournament this month. A power player that can putt is how Majors are being won. For this reason, I wouldn't change the driver or the ball. I would get inside the players' heads more with challenging hazards. Bring in more risk and reward shots on holes.
Masters will be magic
The Masters Tournament this year will be one of the most anticipated tournaments of the season. It will be the first time the strength of the PGA Tour meets the strength of LIV Golf. With such a limited field anything could happen, but this is the Major in which a LIV golfer stands more of a chance of winning compared to the rest. LIV have plenty of past winners that know their way round Augusta, but the big question will be over their match fitness. Rahm, McIlory and Scheffler on the other hand have won against full fields and clocked up far more competitive rounds.
It's just a shame Harrington hasn't made it into the event this year. I've recently witnessed him clocking ball speeds on the range over 190mph, which is right up there with McIlroy, and as I keep on saying, Padraig is playing the best golf of his life. Which is quite something for a three-time Major champion in his early 50s.
Making more great memories at Augusta
For the past 25 years I've always rented the same house at Augusta, which I've shared with caddies Billy Foster (Fitzpatrick's caddy), Ricky Elliott (Koepka's caddy) and Ken Convoy (McDowell's caddy). The fact McDowell hasn't made it in this year means we are without Ken in the house, which will feel a little odd. But that means there will be more of Billy's amazing Shepherd's pie to go round this year. People know Billy for being one of the best caddies but he's an amazing cook. Oh, and then there is the house rule. If one of our players wins, then you must pay the house rent. Considering Billy and Ricky only represent one player I'm normally on the losing side of that agreement. Having said that it does make things interesting as I'm also in both camps!