After the Desert Classic and a short break at home, I'm now going to be based in America for a month leading up to the Masters in April. It was a weird feeling flying over with just 40 people on the plane and then having my credentials checked by the FBI when I landed. But it's great to be stood on the range with the lads in the sunshine, albeit wearing masks!
I've caught up with Brooks and Matt, and it's great to see them showing some form leading into the WGC events and The Players and focused on carrying things through to Augusta. Fitzpatrick is now 16th in the World and just goes to show that strength of mind is more powerful than just huge distance off the tee. Brooks has to be one of the longest in the game but his touch on the 17th at the Phoenix Open last month, when he chipped in for eagle, illustrated how the game is won and lost around the greens and not off the tee. Though it doesn't hurt to be able to carry the ball 320 yards when you need to!
🗣️ FOR THE LEAD.@BKoepka chips in for eagle on 17 to take a two-shot lead. 👀#AonRiskReward pic.twitter.com/tWYQx8kQsv

— PGA TOUR (@PGATOUR) February 7, 2021
'Players are never 100%'
I also bumped into Rory prior to the start of the WGC event at The Concession. We chatted about his recent missed cut in Los Angeles and he just said that he was struggling to visualise shots and could only think about his swing. I see this a lot with great players who think they can only win when they are playing well. But when they win they aren't actually playing as well as they thought. Once Rory starts visualising shots he will start winning.
Players are never 100%, though when Henrik hit 69 greens in regulation out of 72 to win the DP World Tour Championship in 2013 it was like watching a PlayStation game. That was close to perfect. His 3-wood into the last became legendary but Henrik would tell you it wasn't the perfect hit – though it was the perfect shot! One player that keeps on coming close to winning is Tony Finau. His closing 64 at the Genesis Invitational last month showed what a true talent he is and he shouldn't get hung up about finishing runner up. For Tony it will feel like waiting for a bus. None come along for ages, then all of a sudden a load come at once.
'Ryder Cup will be closer than people think'
We also can't forget this is a Ryder Cup year and I keep on getting reminded, especially by the Americans, just how strong team USA is when you look down the Official World Rankings. I always smile and remind them of the 1997 Ryder Cup at Valderamma. When the star studded American team on paper should have given Europe a beating but they left empty handed. You can have the best footballers in the world playing for the same club but it doesn't guarantee a great team. Golf is no different and Europe always finds a way to punch about their ranking weight. So I think, even at this stage, the Ryder Cup will be closer than people think.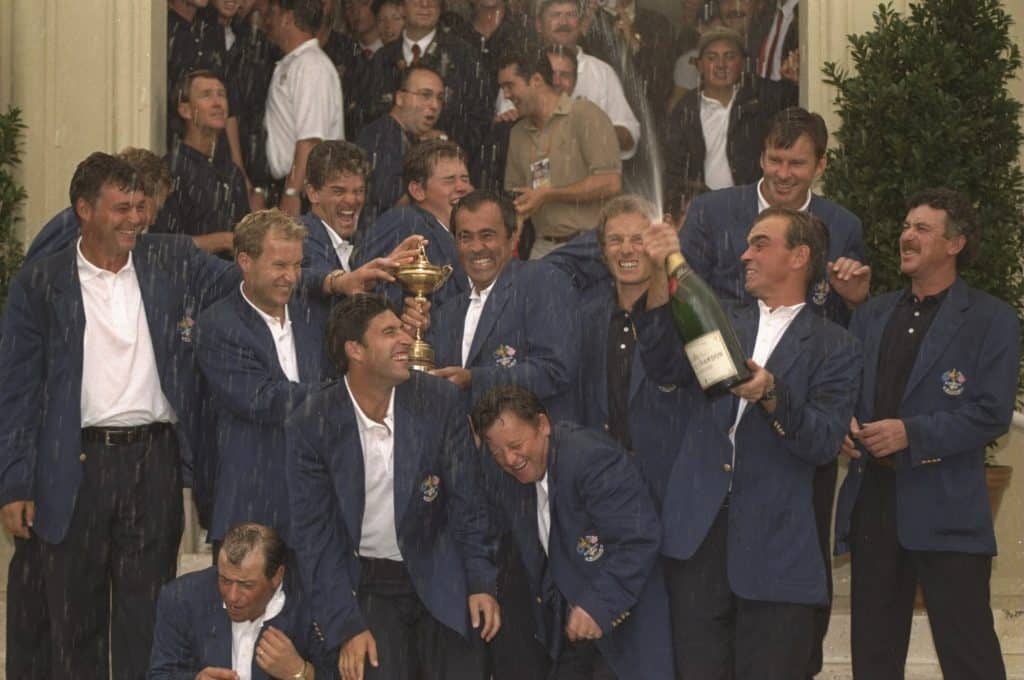 The problem for Europe isn't right now but in the future, as I'm not seeing many youngsters coming through – when I say youngsters I mean teenagers. With the COVID pandemic, the opportunities to break through the conventional routes on the supporting tours will be very limited. We might lose great players, as they will not get the starts and the main route could be via the US college system. Matt Fitzpatrick's brother Alex has done just that and he is a talent but at 21 years of age he needs to get out there and make things happen. It's tough for everyone right now, especially for people back in the UK, who are still under lockdown. Though hopefully things are easing and we might be able to open our range in Rotherham back up at the end of March. Getting the kids back on the courses and hitting balls instead of cooped up in their rooms playing video games is what needs to happen. Not just for the game but for their sanity.