Golf is struggling at the moment and it desperately needed an injection of enthusiasm which Tiger Woods gratefully provided. It will give the game and the other players a shot in the arm as they'll think, 'well if he can do it at the age of 43, so can I.'
If you look at the two players who won the PGA Tour events either side of The Masters – you've got a Monday qualifier in Corey Conners, and C.T. Pan at Hilton Head. They're not the biggest names in the game. So, golf needed some kudos from a box office player winning at Augusta, and Tiger certainly delivered. You wouldn't bank on anyone preventing Tiger from adding another Major this year. He's doing everything right.
I stood close to him for three days in a row on the driving range at Augusta because one of my players always happens to practise next to him. As I watched Tiger, I noticed there was no violent movement at all. Instead of creating massive speed he was merely creating momentum and he was swinging well within himself. He used to overpower the golf course but now he's actually playing the game strategically, and much more correctly. Winning The Masters will give him the focus to win Majors again and he won't have to do what he did at the back end of last season and wear himself out. He can manage himself now and the only thing he has to focus on is winning three more Majors to reach Nicklaus's record of 18, and then another to pass him.
Woods is a master at keeping his gameface on, which was evident at Augusta when he let out his emotions on the 18th green again. There's nobody quite like him. I said to Tiger at The Ryder Cup in Paris last September that the game needs him back. I told him, 'we haven't got anyone to take your place,' and he just started laughing. There were always going to be doubts about whether any type of sportsperson can come back and play at the level they had played before, after multiple back surgeries. Yet, with somebody as good as Tiger, you absolutely cannot write him off.
Obviously, golf as a whole was both relieved and delighted that Tiger won, but I wasn't very happy that Brooks Koepka missed those birdie putts on 17 and 18. Brooks shed 20lb. in weight late last year, losing a little bit of focus. It affected him physically because he lost some power. He said he wouldn't do again, knowing that this would be how it affected him. His fitness guy said he is at full strength at 210lb. and he went down to round 195lb. It affected his muscle structure, which fell out of the alignment he previously had, and that caused the loss of power.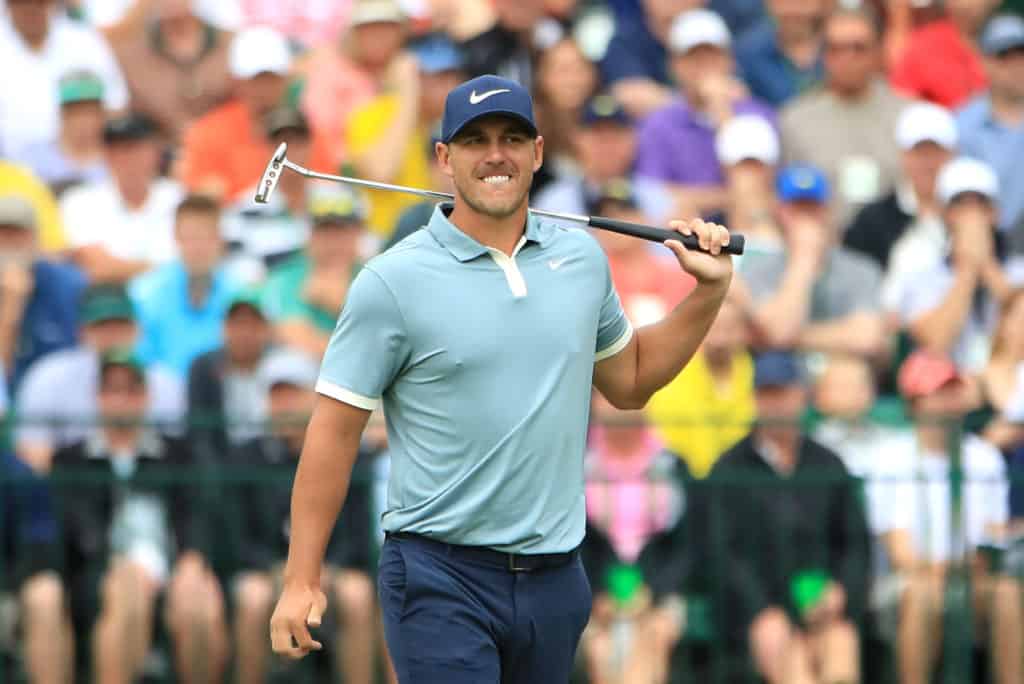 As a result, you then start searching for things that really don't need to be searched for and you fall into a spiral. He felt he didn't have the same power off the tee, and that he didn't feel he could move up that extra gear to knock it 15 yards further. I was working with him for three days in the run-up to The Masters at Lake Nona, and he wasn't far away from being at full strength, which is why he competed well at Augusta.
The way Francesco Molinari played the first three rounds in The Masters was unbelievable. He was holing everything – consistently holing the momentum putt, which kept him going. He's improved his chipping and his bunker play over the past few years and it showed again at Augusta. Yet he fell foul of the 12th hole. It was the downfall of so many players and it's easy to see why because there's about 5-yards of a target to hit it in, which is half a club. If you're half a club out and there's a little gust of wind you're done for. At the time, Molinari didn't need to chase, but he probably felt that it's only a 9-iron shot and he nearly made a hole-in-one on the same hole the day before, so why shouldn't he go for it again? The temptation is always there on that hole.
Francesco Molinari goes in the water on the 12th hole…

The door is now wide open for Tiger who is now 2 shots behind the lead.👀#TheMasters#MastersSunday pic.twitter.com/Yh877RoahO

— Sports Plug (@_SportsPlug) April 14, 2019
I'm still working with Ian Poulter and what we've mostly being concentrating on is him understanding his own golf swing. Taking all the positives and his strengths, and not examining his weaknesses, we look at what works best. He's improved his ball speed by around 5-6mph, by virtue of physical and product improvement. He uses speed sticks quite regularly to maintain his speed, because you can't hit it further without gaining more speed. We had a full morning prior to the Players Championship trying to maximise the settings on the new Titleist TS driver that matched his gamer. He was worried about the face on the gamer collapsing on him, so we spent 4-5 hours getting a spare ready. We found one, and now that's in the bag because it's better than the original.