I know many of you will have been watching the Netflix documentary Full Swing and I guess it's entertaining to see behind the scenes as many fans will encounter the players out on the course during tournaments and you don't get to see what they are like once the clubs are put away.
I've only got to watch the first two episodes, but I couldn't believe Brooks Koepka put himself through all that in front of the camera. He's punishing himself to play well and I guess he thought the Netflix documentary would help kick him into action, as there was no other reason to put himself out there like that. I'm currently in Mexico for the LIV Golf event and we went through the whole thing. What a lot of people will be unaware of is why Brooks appears to be punishing himself. He's just frustrated that his injuries were self-inflicted at a time he appeared untouchable in the game. He just pushed too hard in the gym when there was no reason to.
Thankfully those injuries have heeled but Brooks needs to get his mind back to where it was. He's not quite firing on all cylinders, but he's getting there and as we all know this game is built on confidence. All it takes is a blistering low round, which he is more than capable of, and he will be challenging again.
LIV Golf was a great break for Brooks as he needed to fix his body through rest and that has worked a treat. Unfortunately, being captain of his team is distracting. What you don't know is being a captain means you have to run and plan things for the rest of your teammates. So, booking flights, hotel rooms and all the other logistical headaches managers face.
From the creators of F1: Drive to Survive, FULL SWING comes to Netflix 15 February. 👀 pic.twitter.com/rhw3xB2i4p

— Netflix UK & Ireland (@NetflixUK) February 6, 2023
He might be advised do what Westwood, Garcia and Stenson have done and hire a manager to look after those things. It's not like he can't afford to do so.
It was also interesting to see Thomas Pieters in Mexico, but I understand why he made the jump to LIV. He's always wanted to remain close to home and not base himself in America like other European's have done, so taking the money to spend more time with his young family makes sense. Especially when you never know what is around the corner in this game.
You are only an injury away from blurring into obscurity. You could even apply that to someone like Jon Rahm who looks unbeatable right now, but a sudden back or wrist injury can change everything. For Rahm to regain his world number one spot with Tiger in the field made that moment extra special and the fans certainly turned out in full force, which would have delighted the PGA TOUR. 
I know Tiger keeps saying that he's playing to win, and his immense upper body strength has enabled him to keep up with the younger stars in terms of ball speed, but unless you are Padraig Harrington, all golfer's struggle to compete once they start knocking on the door of the Champions Tour.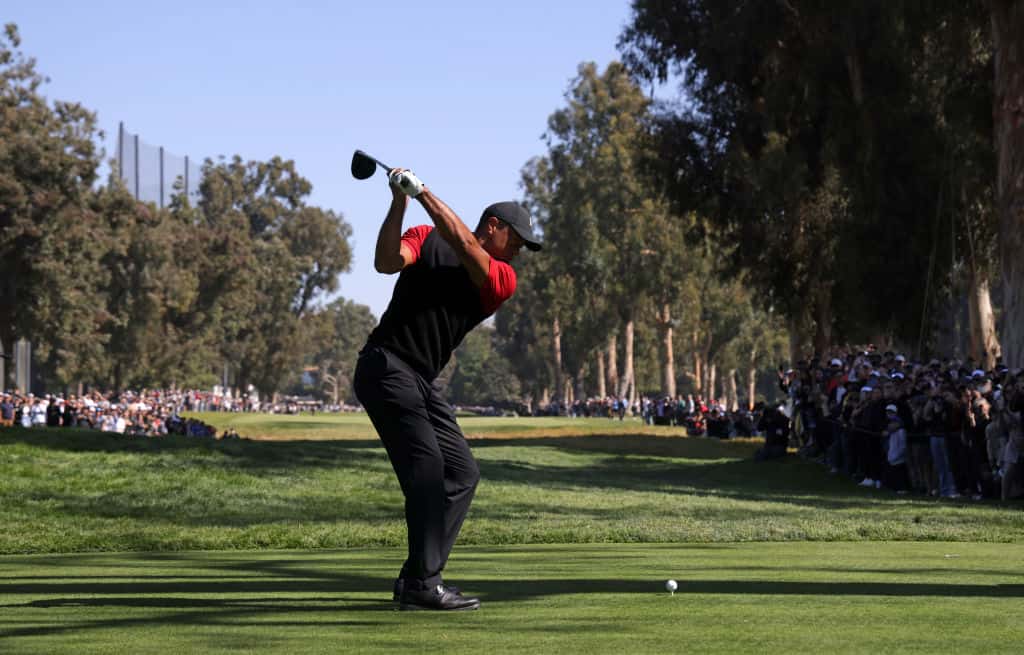 Tiger is a fighter, and I would love nothing more than him to win a Major, but he's 47, and when you consider Jack Nicklaus was 46 when he won the Masters for the final time, it puts things into perspective. Especially when you look at the calibre of player teeing it up in the Majors these days. I'm sure now I've said that Tiger will prove me wrong as he has many time in the past, but father time catches up with us all.
Which finally leads me on to the sad passing of John Paramor. I've known John from his first day on the job, when he interviewed me after I won the 1976 Zimbabwe Open. I had defeated  Jack Newton, who lost in a play-off to Tom Watson the previous year at The Open, so it wasn't the dream interview  John was looking for!. He was all about the game and was a remarkable man that loved the job and it showed. The players had the upmost respect for John, as did I. He challenged some of the ridiculous rules in golf and wasn't scared to stand up for what he believed in. People will remember John as a leading referee, but he was a decent player and ironically due to his famous father, Norrie Paramor who was one of the biggest music producers in the UK, his life could have gone in any direction. Thankfully for us, John chose golf and the game ended up much better off.