It was a tough couple of weeks for my players in Abu Dhabi and Dubai, only really Adri Arnaus, who I started working with just after the DP World Tour Championship, played well. He's a nice lad, a good player and has plenty of ball speed.
I didn't think there was enough rough in Abu Dhabi, it wasn't that penal, and unfortunately the event seemed a bit lifeless without the spectators there, which is true of most events, really. Then, unfortunately at the Desert Classic the greens weren't in great shape and everyone was a bit down on them. But those conditions were the same for everyone – they all have to deal with it.
Robert MacIntyre's only 24 and playing pretty fearlessly; he's going to be a tremendous player. He's a bit like how Brooks Koepka was 4/5 years ago in that he doesn't give too much care or thought to things and goes for everything. Sometimes it comes off, sometimes it doesn't, but they believe that if they play well they've got a chance of winning. I'd like to see him in the Ryder Cup. There's definitely going to be a changing of the guard somewhat this year, as there is every time. Three or four players disappear and new faces come in.
With Brooks, if you look at his past five years, you will see that he's a very slow starter and doesn't really get going until around The Players at TPC Sawgrass. In 2018 when he was PGA Tour Player of the Year, he started out slow and then he goes on to win two Majors. This year he's missed some cuts already, but I don't think it's anything to be alarmed by, given his history.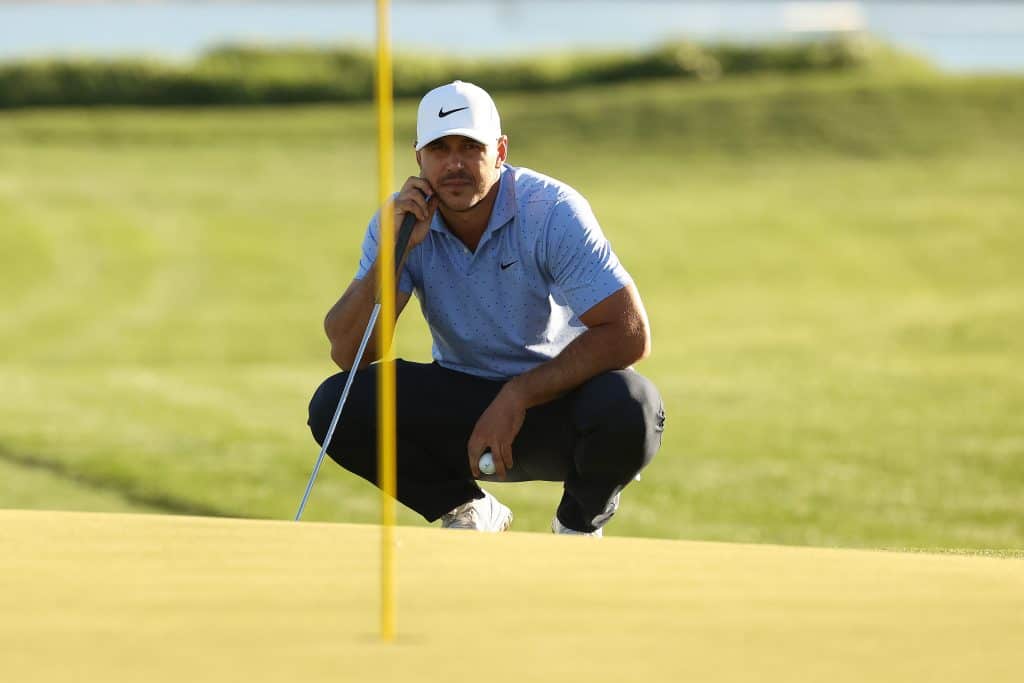 Henrik Stenson sometimes thinks he needs to re-learn his swing every few weeks, that's his problem. I recently spoke to Padraig Harrington and he mentioned that every time he sees me working with Henrik, he says it looks like he's having his first lesson with me again. Henrik always wants to go back, but he's not honest with himself because he can play this game so well, but he thinks he needs to be perfect. I don't think he's won enough times, given his talent, but he thinks that he can only win when he's perfect. He doesn't like winning ugly, but players have to learn to do that.
No player is on their game every day of the week, and in a four round tournament you're going to have one bad spell when you struggle a bit. But if you can turn that stretch – whether it's nine holes or a full round – into a 1 or 2-under par round and play the other three rounds well, you're going to have a chance of winning. The aim is to be in with a chance of winning come the late stages of Sunday afternoon, like a horse-race, it's jockeying for position ahead of that final furlong and sprint finish.
Padraig is playing really well at the moment, his speed is good and he might end up picking himself for his Ryder Cup team at this rate. I think at the start of a player's career they should be absolutely dedicated to their game and work really, really hard. And then when they get to the early/mid 40s, I think they should be able to enjoy their career a bit more if they've had previous success, and Harrington is like that – although he is 50 later this year. And I'd like to see some players out there just enjoying themselves playing the game a little bit more.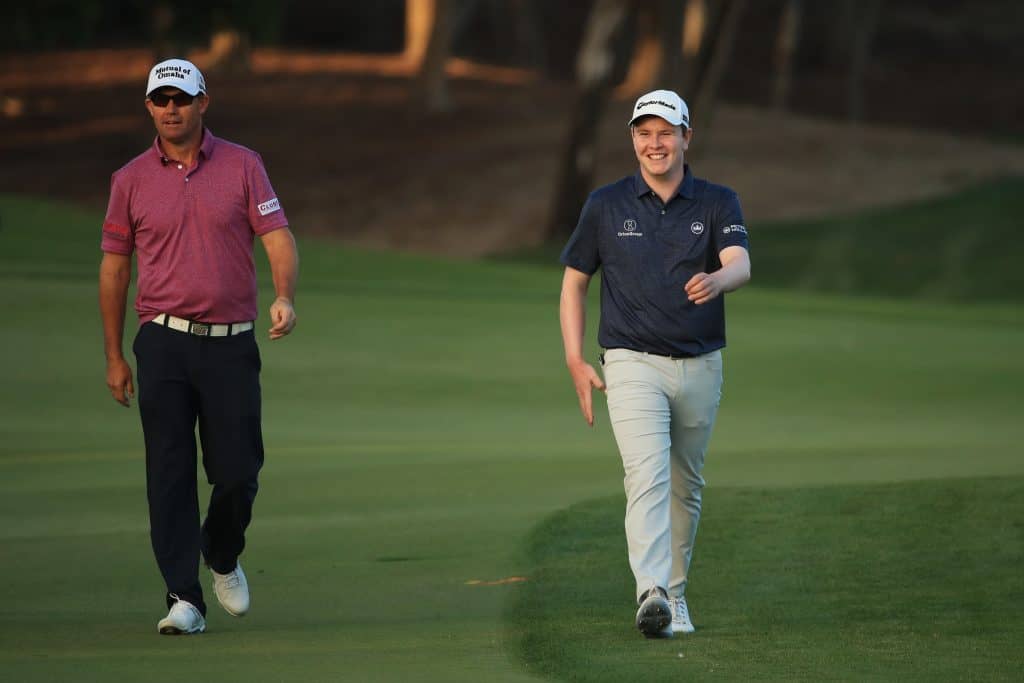 With Rory in Abu Dhabi, he's out there trying to win every tournament he plays and the pressure he puts on himself sometimes could be counterproductive. I think that if he managed his game just a fraction better he'd win a lot more. He's such an aggressive player and he wins a lot because of that – so you can't really take that inherent nature away from him because that is why he's so good – but more often we're seeing that one round where his aggressiveness backfires on him a little bit. When it doesn't backfire, he tends to win.
Some players are getting too distracted by social media, and it drives me mad, to be honest. They argue that they earn money from it with a whole load of followers – but they don't need that, they should be earning more money on the golf course! It doesn't make any sense to me.