It was weird experience being at the PGA Championship without the crowds. There was no atmosphere and the pros are just playing right now like it's a knock about round with their mates. In fact, it feels more like a monthly medal. This new crowd- free stage is suiting some players and destroying others. Dustin Johnson strolled around the Northern Trust at TCP Boston to shoot a remarkable 30-under par total and simply demolished some of the best players in the world. It was all due to being pressure-free and playing on greens that were soft after the rain they had. For him it was just like throwing darts.
If you were watching it on TV you might believe TPC Boston was an easy track but when I tell you that it would play four shots harder per round than most European Tour courses – it just shows how good these top players are right now. When you consider Shane Lowry, Jordan Speith and Bryson DeChambeau all failed to miss the three-under cut mark and Rory finished 28 shots off Dustin's winning score, that's how hard the course played!
Why big names are struggling to fire
I'm getting asked more and more about what is happening to the likes of Rory and the other big names who are failing to deliver. The answer is purely because many players are struggling to get all fired up without the atmosphere the crowds bring to the tournament. The spectators give many players the focus and drive. Without the galleries shouting, the whole thing feels flat and many players are struggling.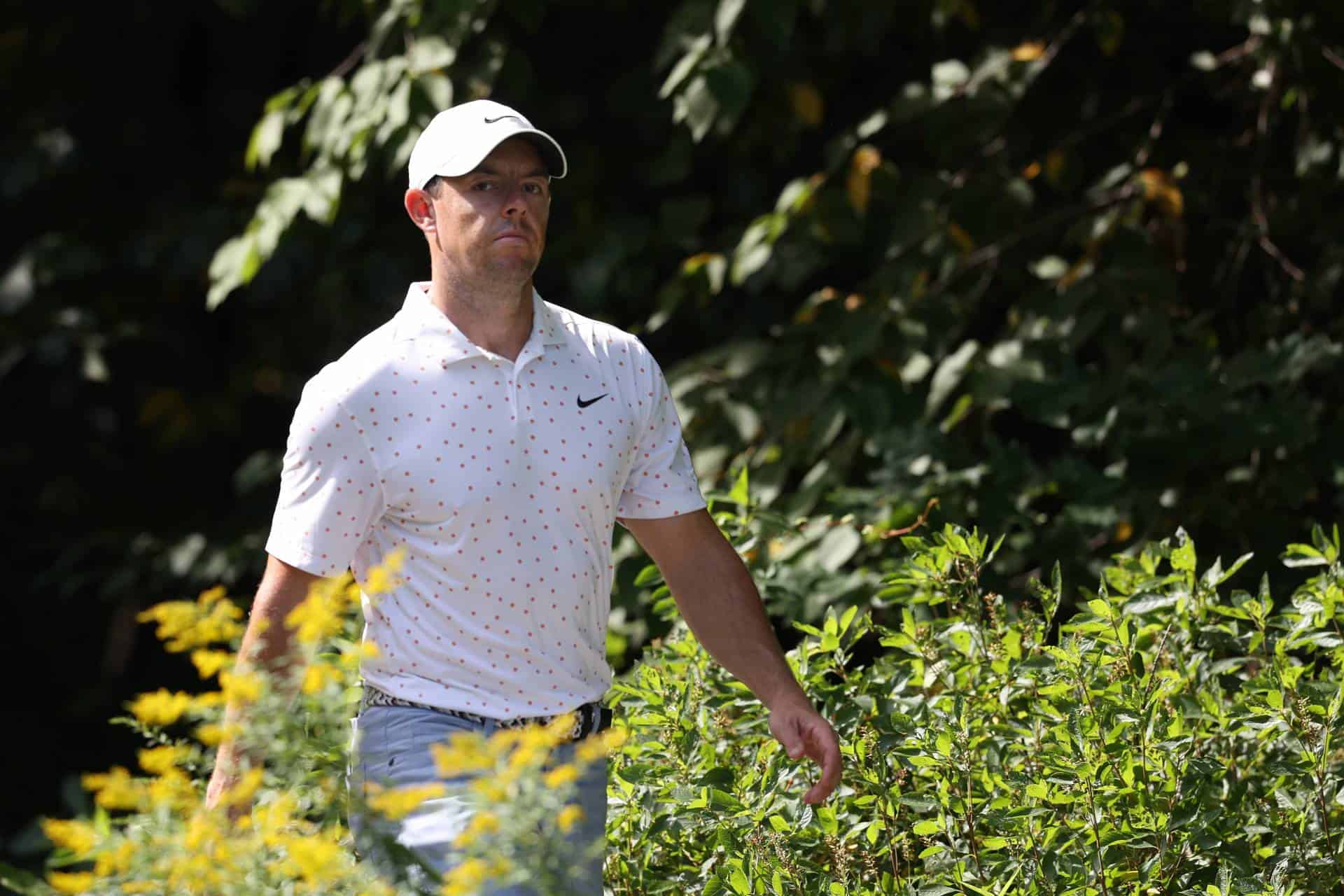 Young stars are fearless
It all might seem strange right now but it has given me a lot of freedom to walk the course and see certain players in action and not just on the range. I followed Collin Morikawa for the opening two rounds of the PGA Championship, as he was paired with Henrik Stenson and wasn't at his best, but somehow found a way to grind out a pair of 69s. He's got such a great all-round game but having seen him graft for the 36 holes I didn't see him finishing in the top five, let alone winning it. That's the difference with these young, talented players. He managed to adjust something in his game for the weekend and to close a Major with a 64 is just fearless.
Another player I'm impressed by is Matthew Wolff. His swing might look unconventional but the positions he gets in are impressive from a technical point of view, especially the delivery position, and that is what the swing is about. The perfect delivery position means he doesn't have to use hand manipulation at impact and he can hit the ball as hard as he likes, knowing the clubface will be on the correct path. So, it's hardly surprising to see him up there as one of the longest and straightest hitters on Tour. These youngsters have a great future ahead of them and I was reminded of the time when Graeme McDowell was paired with Matthew Wolf recently at the St Jude Invitational in Memphis. It was Gmac's birthday and they announced it on the tee. Matt asked how old Graeme was to which he replied "41." Wolff nearly choked and said: "Jesus…that's old!" Gmac was taken back and quickly replied: "Don't worry, it will come to you!" Wolff responded: "Yeah, but not for a long, long time."
Bryson has just got fat to save his swing
Catching up with Bryson DeChambeau is always fun. I admire the way in which he looks at things differently and his knew physique has been attracting considerable attention. So I couldn't resist asking him what it was like these days to be fat. Joking aside I understand the thought process behind the bulk as it is more to prevent injury than add distance. I saw him last year on the range at Portrush going flat out with the driver and his ball speed was 189mph. He's realistically added a few more yards but the size is not just about adding ball speed.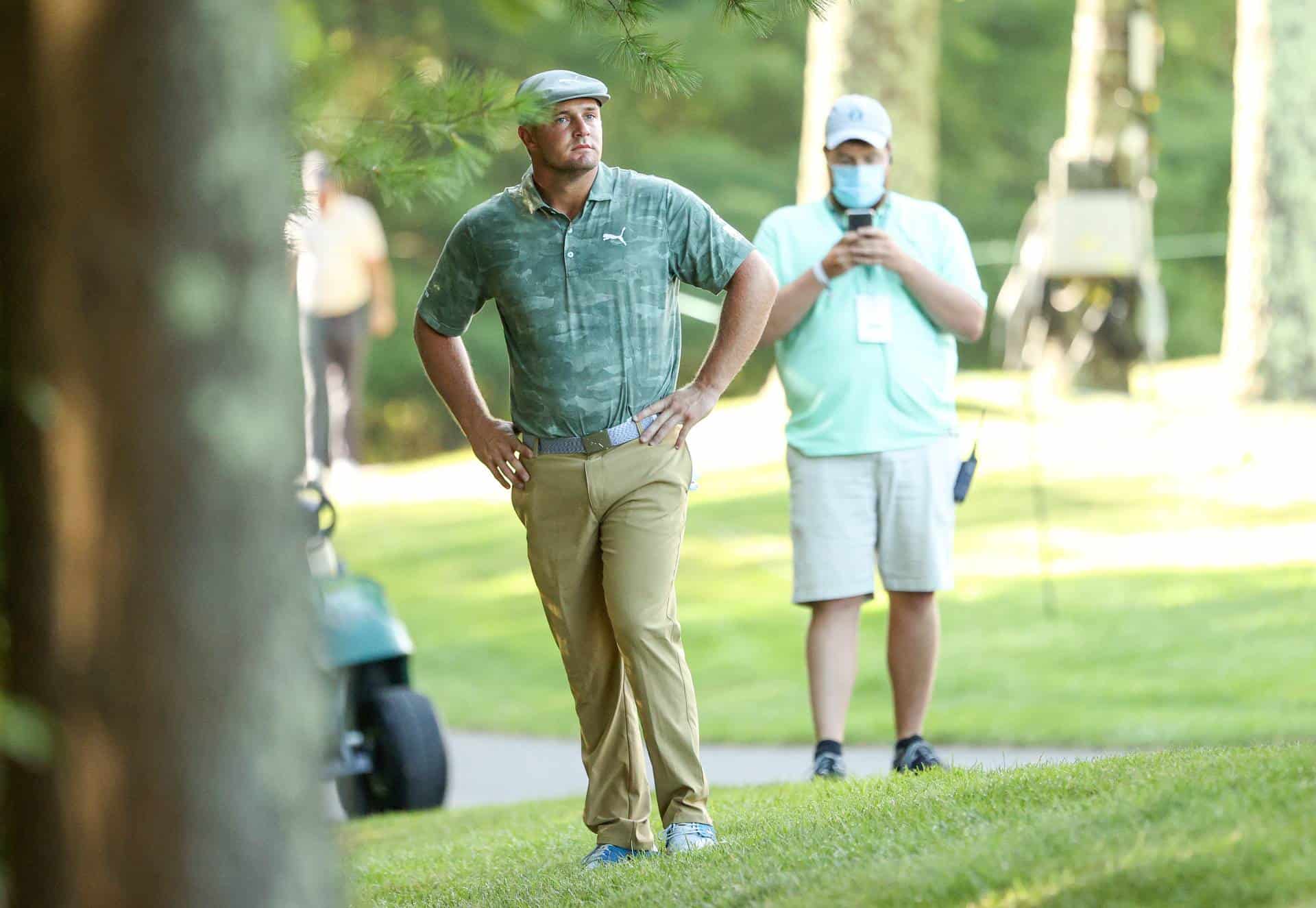 Despite being in America I have been able to keep an eye on the lads in Europe. Although I've not made it to any of the events, I have been able to go through things on the phone; assess the TrackMan numbers and video clips. But you really need to understand what the player is trying to achieve before looking at the stats, to get a rounded view of what is going on. It's great to see the Scottish Open and BMW PGA Championship are confirmed but I'm not sure $7million will attract the big names or whether crowds will be back in time. Rory will not be making the trip, as his daughter is due soon, so it will be interesting to see which players commit to the events.
European Tour lost without UAE
I've also heard that the European Tour might be looking to put together a series of events in Dubai to conclude with the DP World Tour Championship now the Nedbank in South Africa won't take place. It would be great to see more events in Dubai but where would they be staged? Trump and Emirates Hills have to be favourites along with the Fire Course at Jumeirah Golf Estates before the season finale on the Earth Course. That will certainly appeal to more big name players based in the States. As none of them will want to travel all the way from America for just one event. Whatever happens, the UAE is crucial for the European Tour right now and it's a favourite destination for the players. Plus it's one of the safest places in the world right now.