We held a masterclass down at Jumeirah Golf Estates during the DP World Tour Championship last month and I told everyone there that we've been learning golf incorrectly for the last 150 years.
We're still playing golf as if it's a moving ball game – picking the club up and just hitting the ball, which is fine for a moving ball game but it's not good for a stationary ball. So what we have to do is move the club correctly.
How do you do that? You've got to get the body, the arm, the hands and club to move correctly so the ball just gets in the way. The seminar was to say to everyone – if I have my time over as a coach – this is what I would do.
Bindfolded
I've hit more golf balls than anybody, probably 4 million, probably more and I've never seen the clubhead hit the ball because it happens so fast.So I might as well be blindfolded and just make a movement because the ball is going to be there.
Biomechanics aren't the be-all-and-end-all. What you've got to understand is that if you get someone who is 80 years old and they get the correct movement with what the arms and the club are doing, they can still hit decent shots.
More Natural

It's a physical movement that won't injure you because it's much more natural.
I want players to be able to repeat the same body action every time and then I can compliment that with the arm, hand and club action that is going to hit the ball, relative to the shot that they intend to play.
So if I want the game to progress – and I do – I've got to let people know that there is a better way.
I don't think we'll expand our Peter Cowen Academies across the Middle East just yet.  We've got three in Dubai and I think that's plenty. I love Dubai and have been coming here since the first Desert Classic 30 years ago.
There have been opportunities elsewhere in the region that I haven't taken up in the past because it's difficult as I'm very hands on when it comes to being involved at the Academies.
Managing my Time

After 30 years I've become accustomed to managing my time when it comes to seeing my players at tournaments like the DP World Tour Championship.
It's an 'on-demand' service and mostly it's a case of looking at a player and deciding if they're in need of any extra advice.Often I'll tell someone they're alright but then I'll say to another, 'come on down to the range at this time and we'll make it work'. So the players are pretty understanding with me because I've worked with most of them for many years.
Blueprint
What's happened for Mike Lorenzo-Vera to enjoy a sudden turnaround in form is we've helped him understand the good points in his swing so he knows what to work on. He has a blueprint to work to if things aren't going well – he can look at what works and take a step back. You can't reinvent the wheel and get a golfer to come down to the range and re-learn the golf swing every time.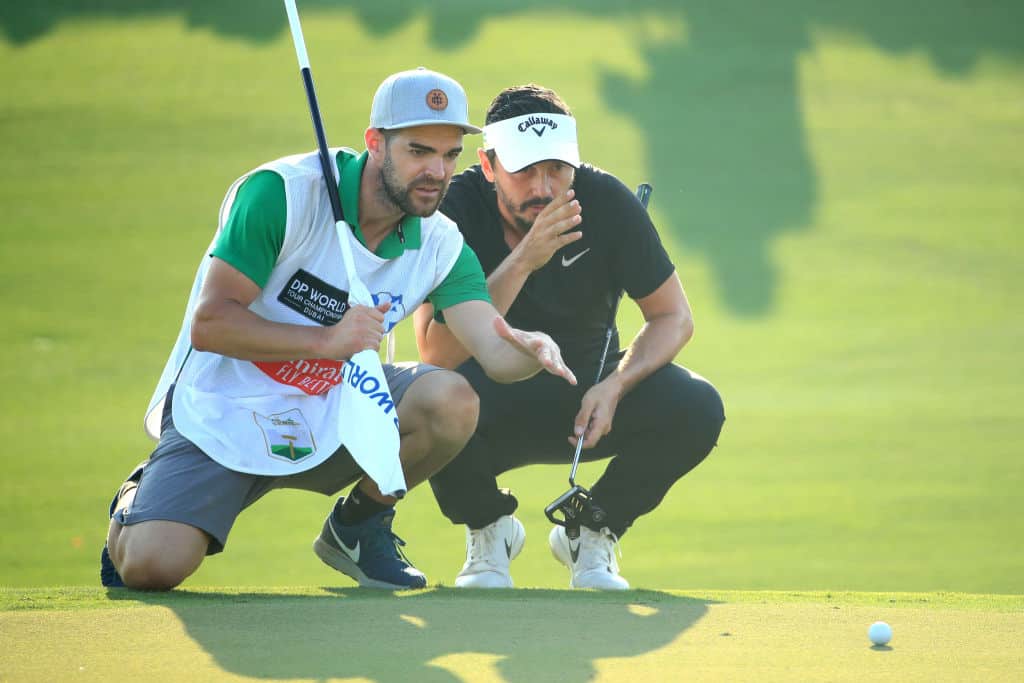 What you've got to say is 'right, this is how you play your best golf, this is what you do when you play your best golf and you hit the proper fades and draws'.
I think what happened with Mike Lorenzo-Vera is that he didn't understand how to fade the ball, so he spent three weeks with Mike Walker getting to understand his swing better so he could hit a fade. The unfortunate thing is, every amateur can get better but a lot of people don't want to put the hard work required in to get better. It's like having a six-pack – you could have one if you wanted to, but you obviously don't need to because you don't have one.
So people might think 'it would be nice to be better at golf' – but it obviously isn't a 'need' because they're not.