I've been in this game more than half a century and during that time I've never seen a senior player hit it further than when they were on the main tour, until now!
That was until Harrington broke the mould.  He's playing some of the best golf of his life right now and the huge success he's had on the Champions Tour has certainly put him on a high.
In Abu Dhabi Padraig was driving it further than well known big hitters half his age, so when you add in his experience and confidence, he's going to be a huge threat on the main tours this season.
I'd even expect to see him play his way into the Ryder Cup in Rome. Even now I can only think of seven players that might out qualify him and he's going to be playing all the Rolex series events, three Majors and the Irish Open. Those events carry huge Ryder Cup points and with a fourth-place finish in Abu Dhabi he's racking them up already.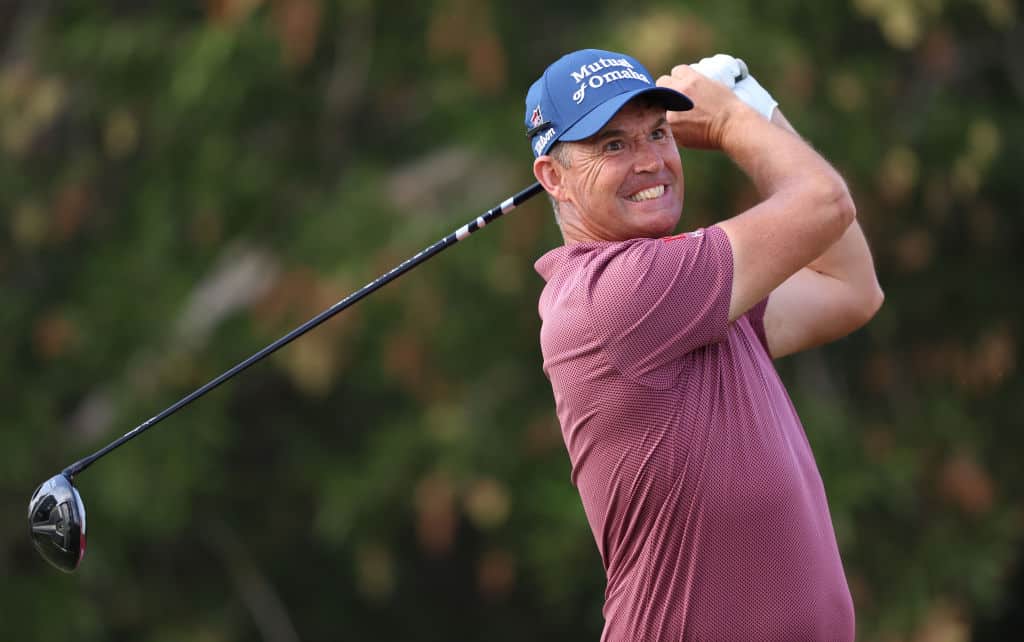 It was great to have such as short journey from Abu Dhabi to Dubai for the Desert Classic. Though I'm on medication for my vertigo and thinks are easing, it's a huge relief to be an hour's drive away and not needing to fly. Thankfully I packed my waterproofs before I left home. With global warming these days anything can happen, and it is rainy season in the UAE right now. But in all the years I've been coming to Dubai I've never seen flooding to those levels around Emirates Golf Club.
It was good to catch up with my players in the UAE and regardless of half of them being associated to LIV Golf the atmosphere was fine. No matter what Tour they play on, professional golfers are still competing as individuals and just focus on themselves. That is the best and worst thing about being a professional golfer.
It will be interesting all the same to see how the court case plays out between LIV and the DP World Tour over the coming months. If LIV win, it could still be a good thing for the DP World Tour, as the quality of field would improve and regardless of the politics can only be good for golf fans.
Another major talking point is the Official World Golf Ranking. I completely understand Jon Rahm's recent frustration in not moving up the ranking, as he's the best player in the world right now and his form is unquestionable. I know they are constantly working to improve the ranking, but it remains a points system accumulated over time and not on current form. Though the points available on the PGA Tour are far too high compared to tournaments on other tours. How can Victor Perez move from 1111th to 63rd having won a Rolex Series event and Davis Thompson rocket from 169th to 59th by finishing second in at the American Express at La Quinta? This is where things need seriously looking at.