The first Saudi International at Royal Greens G&CC looked really appealing on TV and there are obviously grand plans afoot with talk of trying to build 18 golf courses in the next five-or-six years in the Kingdom. But the Saudis have got to do it right.
They've got to build the right sort of golf courses and get the infrastructure correct in order to create a future for golf over there. Whether or not they want to create something similar to Dubai, who knows, because we don't know what the future holds. Dubai has been a big success for golf and you've got to hope that Saudi is, too.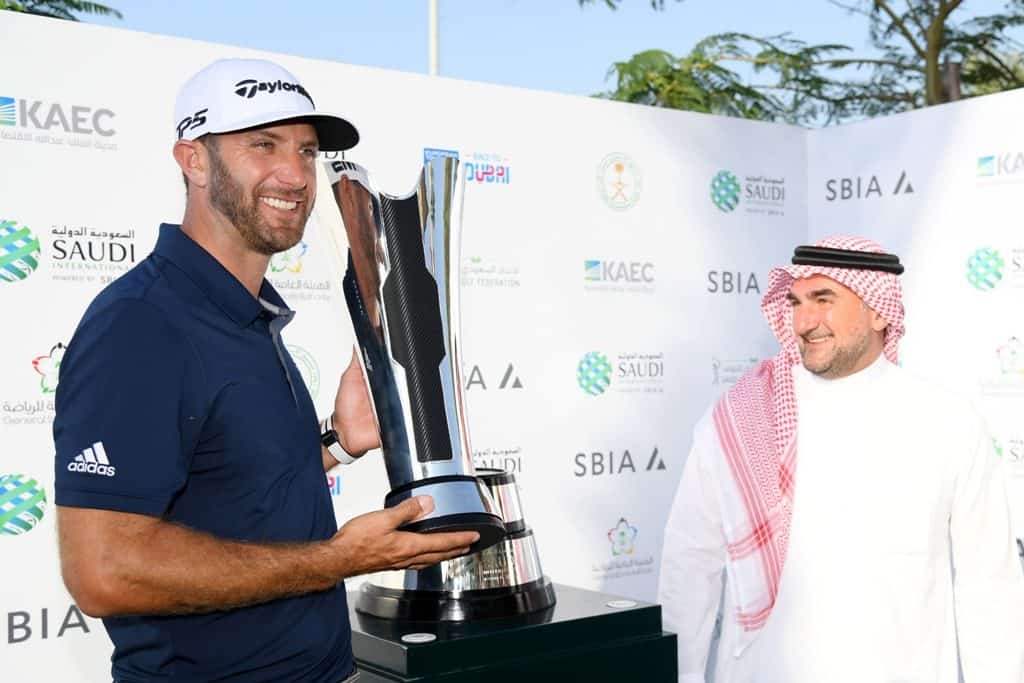 A first tournament anywhere is always difficult because you don't know what to expect. A few of the lads I coach came back and said it wasn't what they expected because everything was brand new – the hotel, the course, everything. It looked like it had been all put into place just for that tournament. Still, most of them quite enjoyed it.
As a golfing country Saudi Arabia is a bit of a blank canvas and because of that a lot of the top designers are looking for a piece of the cake that's available out there. Hopefully, they'll make a good job of it because there's a lot at stake in terms of the future of the sport for the Kingdom. I would build courses in three loops of six holes which all arrive back at the clubhouse. That then appeals to people who want to play for an hour or, maybe, a couple of hours. They can play one loop of six or two, or for people with no time constraints, they can play all three for an 18-hole round.
New courses have to be built to a playable standard for everybody – not just Tour pros – because you're trying to encourage people to play the game, often for the first time. Some golf courses just switch people off from the game. It can be too daunting. Water is essential on all grass golf courses because the grass needs looking after. Water doesn't need to be peppered around the course in the form of hazards because it frightens players too much. The average amateur doesn't want to go out there and lose 8-10 balls every time they play because there are lakes or streams on most holes. I'd make sure that there are maybe two or three Championship courses, making one a flagship design so they can host the big event there.
All the rest should be designed to encourage people to play golf.  It's also important that the landscape isn't over-run with Championship courses. Extra facilities, like par-3 courses, putting courses on large practise greens and driving ranges that are interesting, are needed so that the game is approachable for families and youngsters.
We would certainly look at the possibility of putting a Pete Cowen Academy out there in Saudi. If it's structured properly across schools in the country, then youngsters can successfully learn how to play the game and, in turn, understand the right exercises to take up golf correctly. When we're teaching kids on the driving range we're also instilling discipline, because it's not instilled in other walks of life. I always say you've got the three 'R's – Respect yourself, Respect the people who help you, and take Responsibility for your own actions. If we teach that for golf, it will stand them in good stead for the rest of their lives, be it in sport or throughout their careers.
End of season changes on Tour

I think the changes that the European Tour have made are good – but I wouldn't have stopped there. Players think about making it into the DP World Tour Championship as having a great year – but is reaching the top 60 players a great year? Probably not. Finishing inside the top 30 is a great year because of the strength of the Tour.
They've cut the field in the DP World Tour Championship in Dubai to 50, and that's a good start. Staggering the field sizes in the final events leading up to Dubai certainly gives it more kudos, and that's what's needed to get the big names to play. Take Brooks Koepka's case. Had he played a sufficient number of events over the last couple of years to be eligible he would have had a chance to win the Race to Dubai – and probably win it easily last year with his two Major titles. He's already played in Abu Dhabi and Saudi this year and he only
needs to play in one more event to qualify for Dubai – if he joins the European Tour.
I'd like to see as many leading players compete at the DP World Tour Championship as possible. Imagine if Dubai had the top-ranked players in the world playing there? Dubai deserves it because of the amount the Emirate has put into golf over the years. I'd like to see the place get the reward it deserves, because, without the Middle East, the European Tour would struggle up until May, that's for sure.