Well let's hope 2023 starts better than it finished as three weeks prior to Christmas I came down with vertigo.
Luckily it came on at home and not while I was travelling which would have really messed things up. For those that are unaware, vertigo is not the fear of heights but the sensation that everything is spinning around you. It came on in the night out of nowhere and the next day I couldn't stand up. I've had a brain scan and I was reassured it was still there and all is fine. This will be the longest period I would have spent away from the range, but it would be foolish to travel.
Thankfully, due to technology I can still work with my players, and I've been doing a few videos over the phone. Brooks and Perez have been sending videos and we've been going through things over the phone, in a similar fashion that I've done for many years with my players.
The hard work has been done and I just cast an eye over them to make sure things are still working. Luckily players like Willett, Westwood and Fitzpatrick can come to the range so I can see them in person. Apart from the dizziness I'm in good shape and keen to get my players winning. One player that I'm confident will start the year well is Thomas Pieters and he's hungry to defend his title in Abu Dhabi. He's in a good place with his family and looking to dominate the DP World Tour in Europe this year. With his defence of the first Rolex Series event of 2023 coming up in Abu Dhabi, I'm sure he will not only want to lift the trophy once more but bag some very valuable Ryder Cup points.
Will he win again at Yas Links?
I think the course was built as a scenic attraction more than being a challenge for the leading Tour professionals which makes it less conventional in terms of set up. But when he's playing well Thomas can win around any course. Being a father has certainly helped balance his temperament. Players still need that aggression to win but it must be controlled and not inhibit their playing ability. Thomas has been practicing a lot at Bernardus Golf where they play the Dutch Open and has taken a break during the end of the 2022 season with his family, so he should be keen to get going again. Another player that I'd expect to do well in Abu Dhabi is Seamus Power. He's a late bloomer and at one point thought he was going to lose his card. Played well in the last couple of years and kicked on from there. It just highlights how close the game is. Look at the people who have lost their cards this year. Chris Wood, Tom Lewis and quite a few others. David Drysdale who's played nearly 600 tournaments, failed at the second stage, and I've no idea where it leaves him in 2023.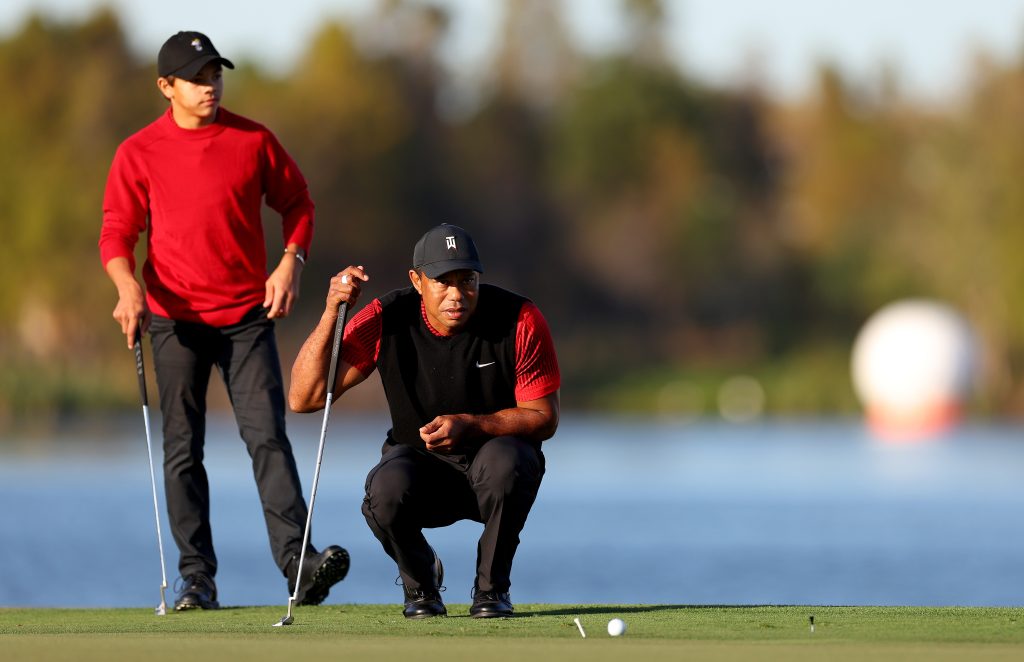 Golf is a young man's game these days, so if you are still competitive in your 40s you are doing very well, as players are having to deal with injuries earlier in their careers. Staying on the topic of injuries it was great to see Tiger and Charlie Woods tee it up at the PNC Championship. It's remarkable to see how much Charlie's body shape has changed in 12 months and I've always said that no son of a famous golfing father has done well, but he might become the first player to prove me wrong. It looks like he's got the game and growing up around his father he certainly does not look uncomfortable around the galleries. In fact, it looks like it gives him that additional spark and that is something that players can struggle to manage.
But ironically Charlie probably doesn't know any different. It was also interesting to hear Tiger say that Charlie should emulate Rory's swing and not his. That was obviously about driving the ball but you can't beat Tiger for iron and wedge play. Although if you want to build the perfect golfer, you would be hard pressed to find a better putter than Fitzpatrick right now. The PNC was a fun way to sign off the year and I just hope that I can get back out on the range with my players sooner rather than later. The exercises for my vertigo appear to be working but the specialist are still struggling to get the bottom of things. Fingers crossed it will not take long.