I'VE BEEN been away for around four weeks in the lead-up to the US PGA Championship. The first three were split between West Palm Beach and Orlando before we headed north for the US PGA. It was a bit backwards and forwards with a lot of players. In Orlando I was with McDowell, Stenson and Poulter. From then I went to West Palm Beach to see Rory for a couple of days, Brooks for three days, Woodland for a couple of days, and then I had to factor in Victor Perez for an afternoon and Branden Grace for a morning. There was a lot of coming and going. It's a six hour drive from Orlando up to Kiawah for the US PGA – about 425 miles. And then after the week, I drove back from South Carolina to Miami, which was almost nine hours, to catch a flight on Saturday on my own. When you're on the road for that length of time you don't half see some idiots behind the wheel – and there were plenty who made it onto the 18th fairway when Mickelson and Brooks were finishing the final round off. 
Brooks said he couldn't see his second shot to the green land because everyone was running past him as he hit it. Rickie, Brooks's caddy, said that when they did eventually get through the crowds Phil and his brother Tim were sat at the back of the green waiting for them – they got marshalled to the green while Brooks and Rickie were left to fend for themselves! Brooks rushed his putt, which, had he holed it, he would have finished second on his own, but he wanted to get out of the way for Phil. It was bad organisation on the PGA's part, but everyone seemed to say that it was great for golf…! It wasn't – it merely  made golfers look like idiots – as if they didn't care about the Covid pandemic. 
.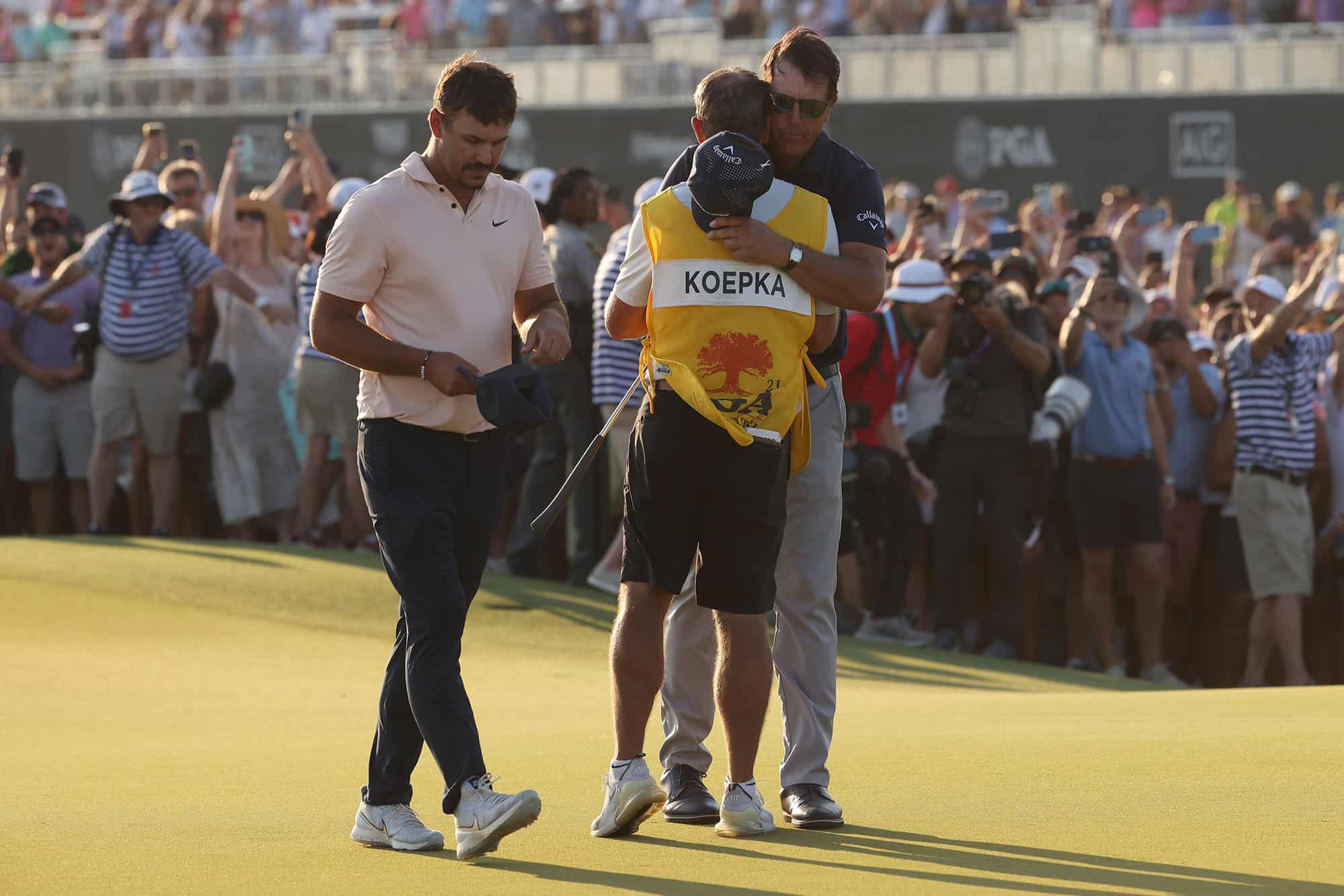 Brooks was fuming! Brooks was far from happy after he came off the course on Sunday.  I told him that was good because if it had been a regular tournament he wouldn't have cared. But because it's a Major he feels like he's let himself down. It's only a few weeks ago that his year looked like it could have been over before he had the operation on his knee. It seemed like he might have needed to rehab for eight months! But here we are talking about him be disappointed at finishing second in a Major just a few weeks later. Now, Jack Nicklaus would have felt disappointed a lot of times, too, as he finished runner-up 19 times in the Majors!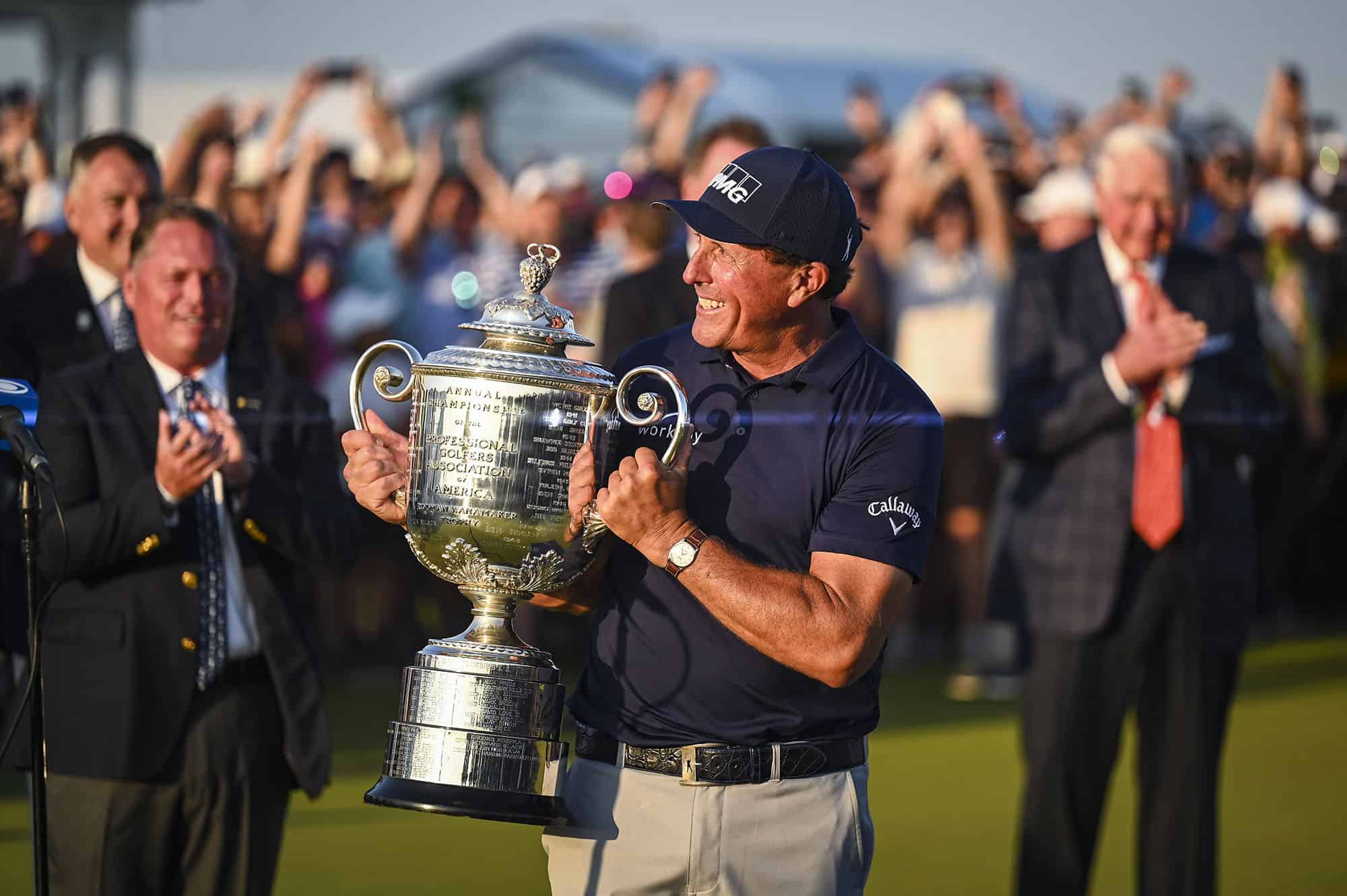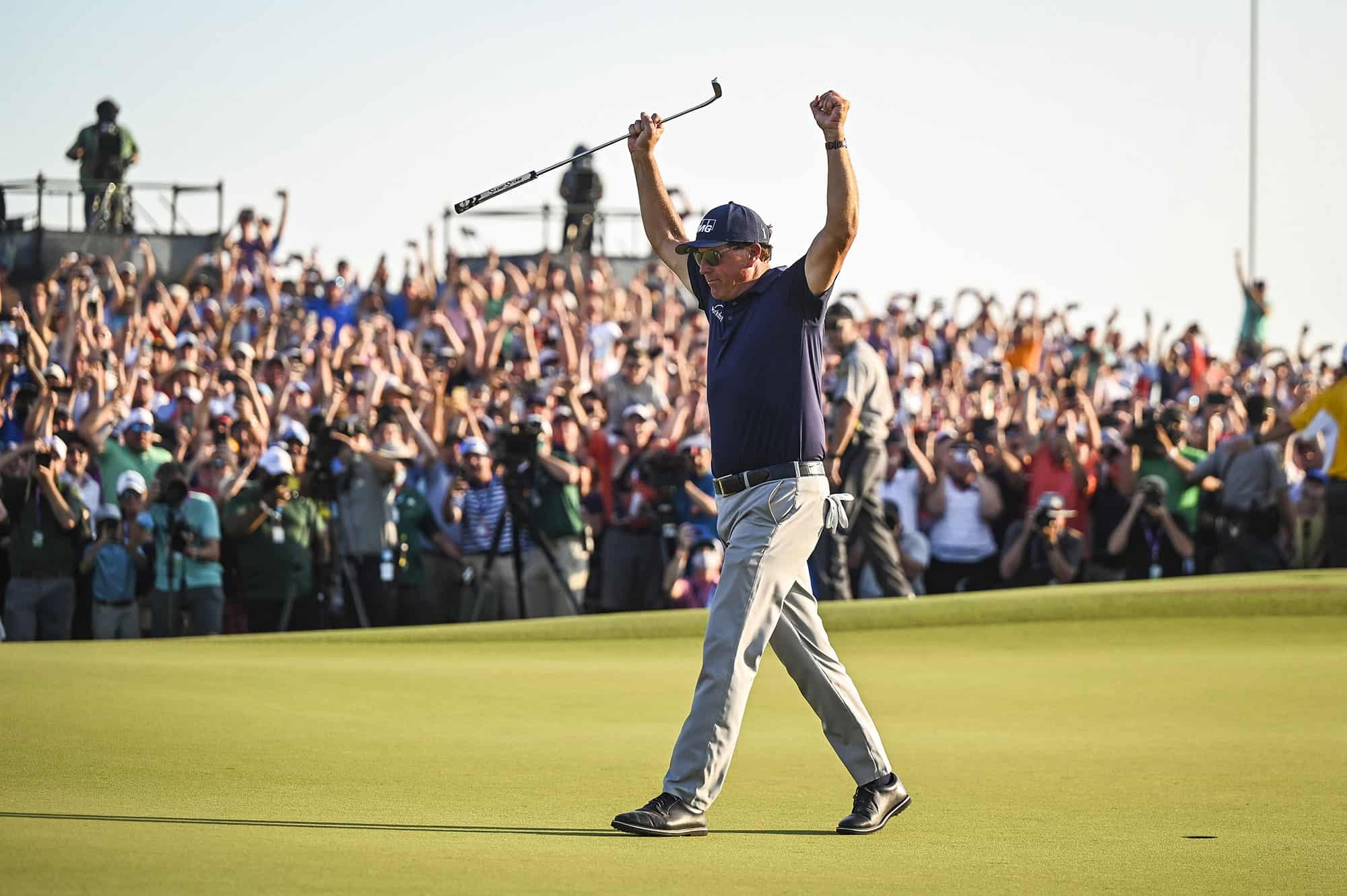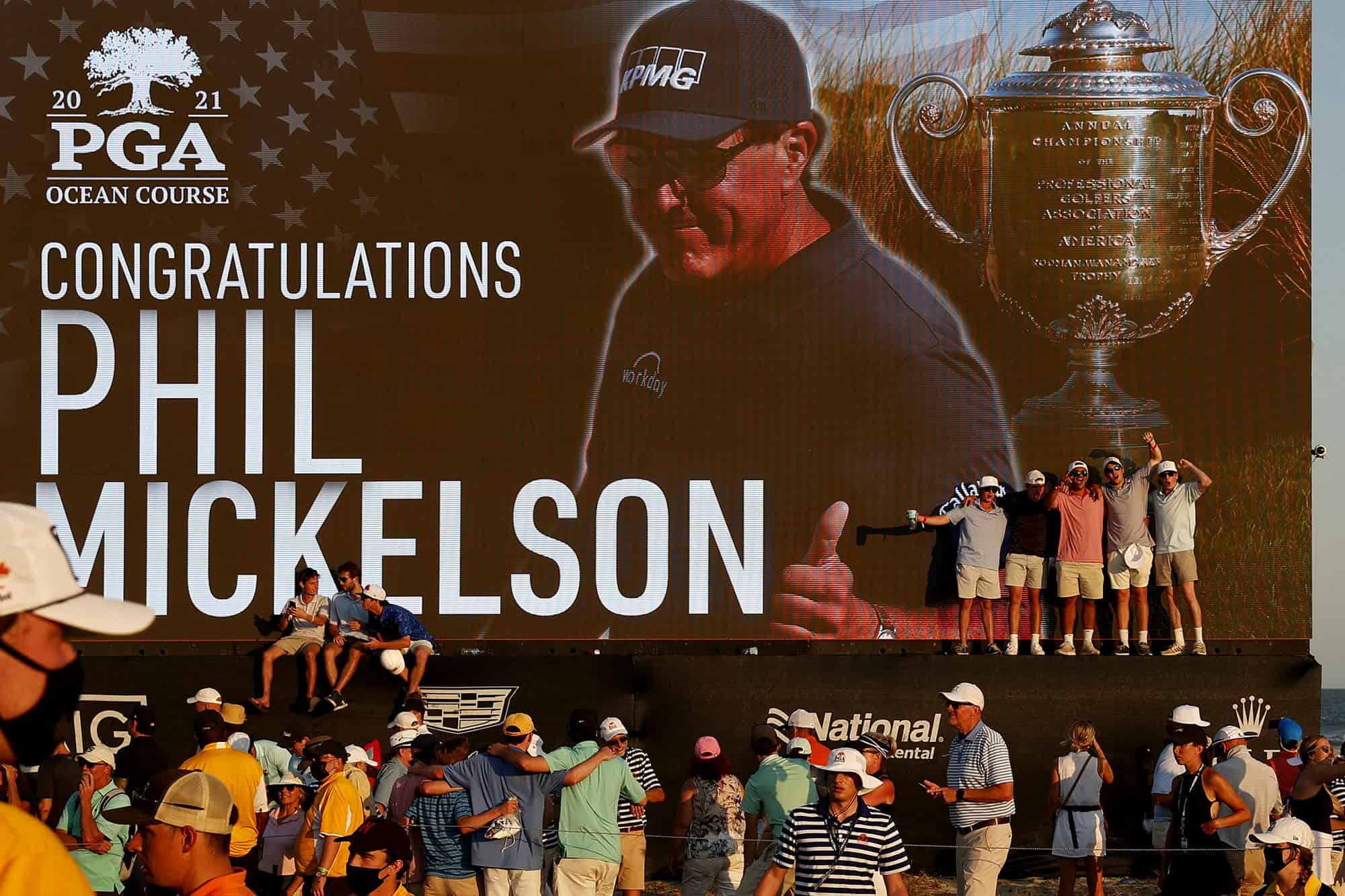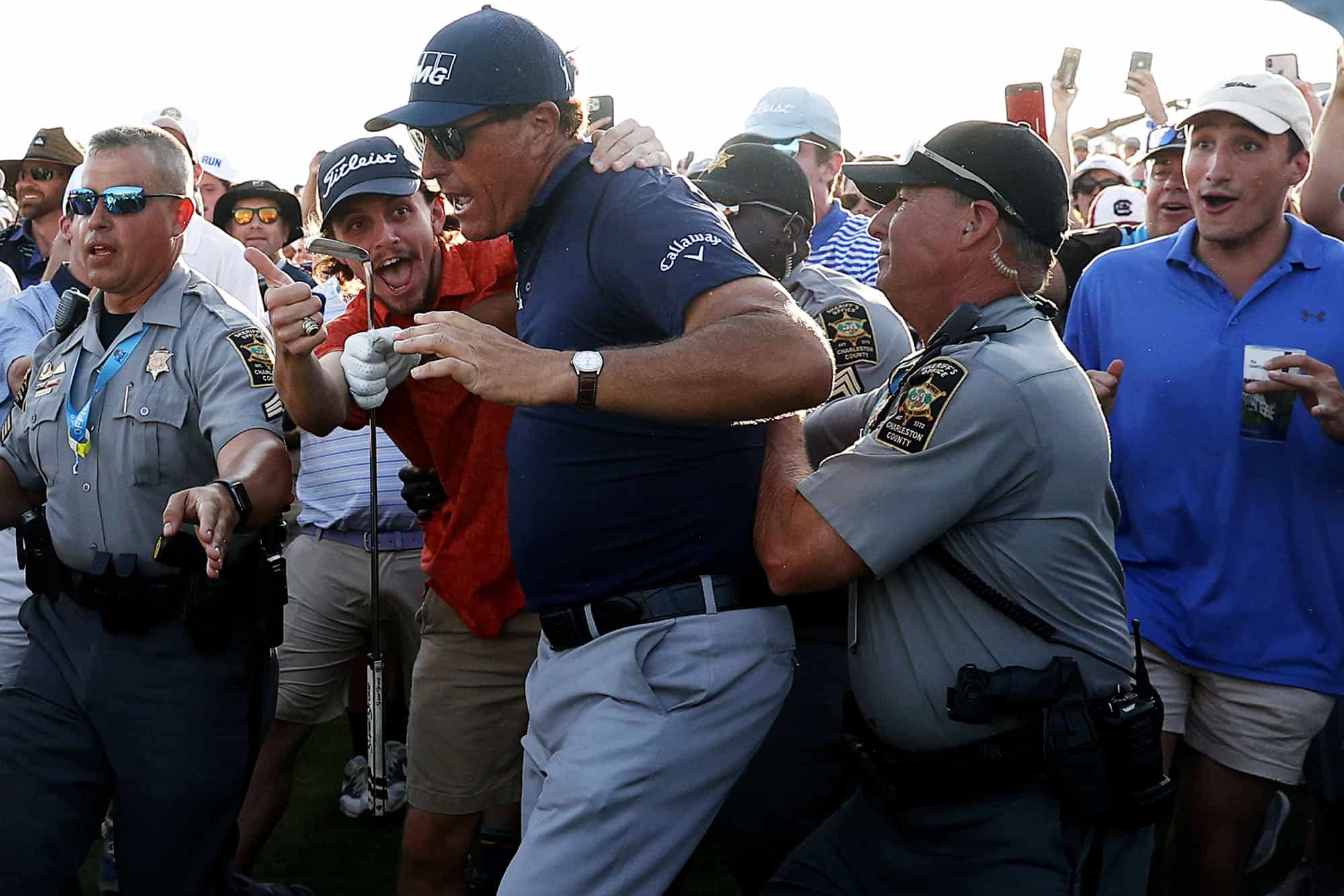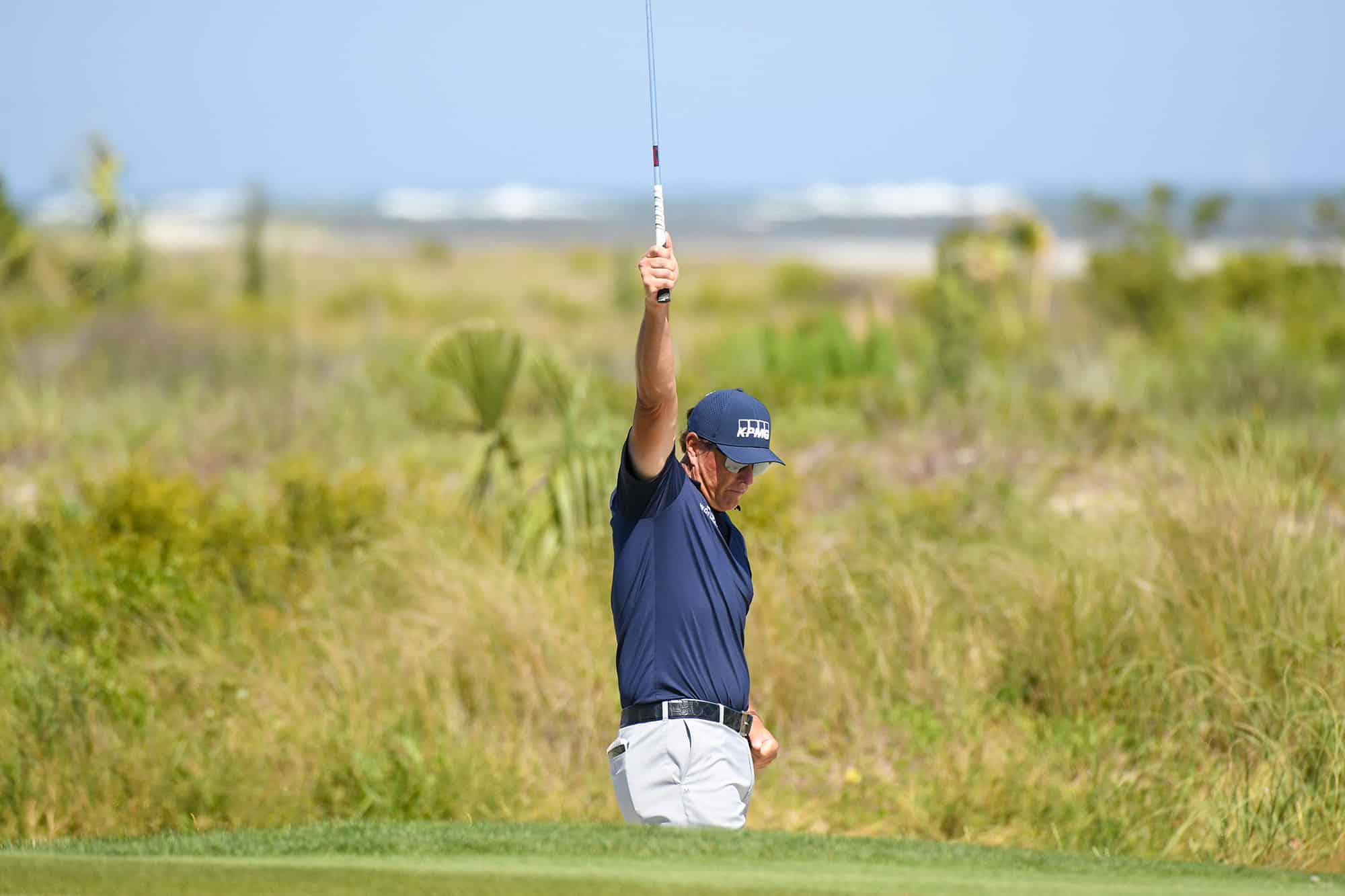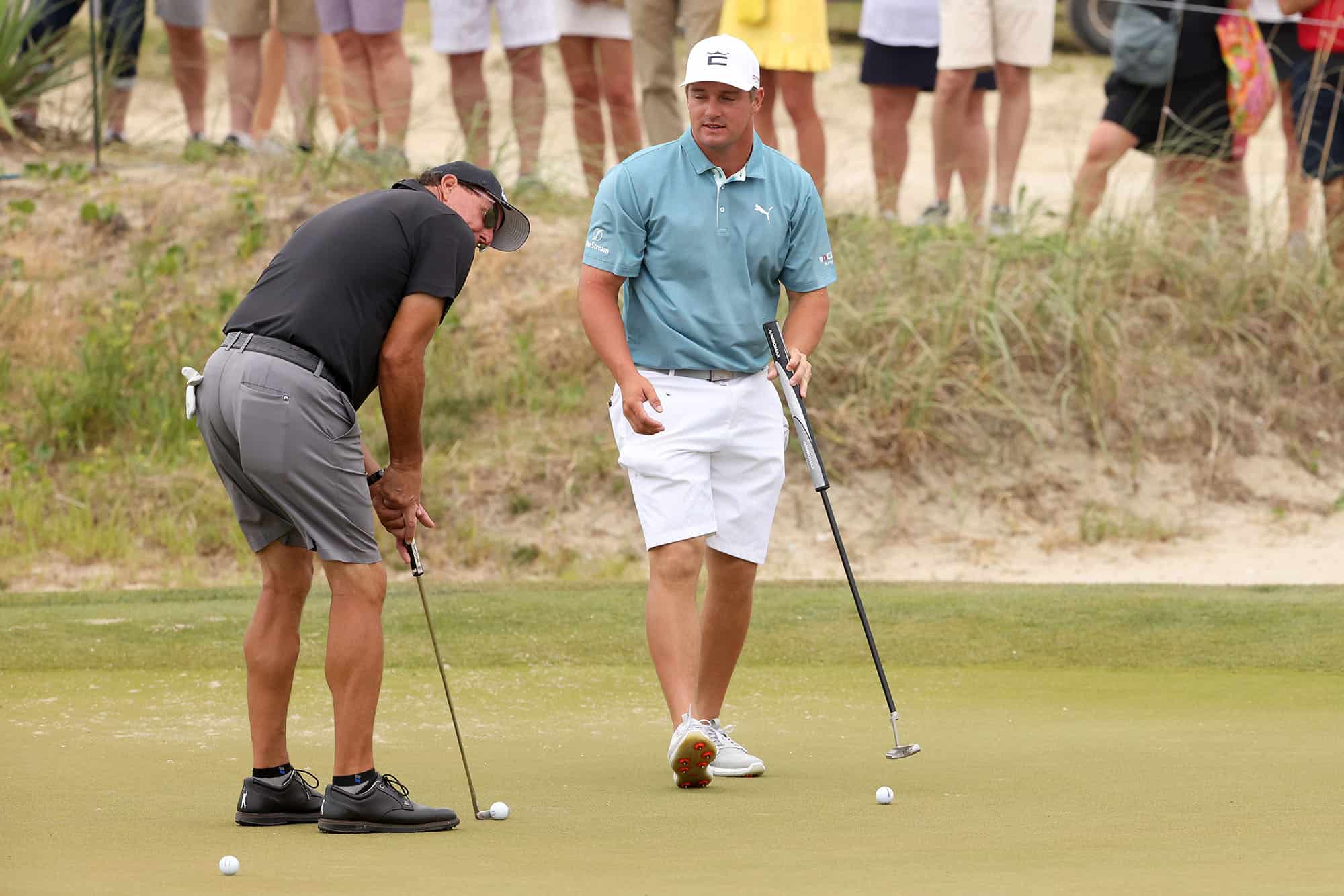 No wonder Phil was hungry Everybody's impressed with what Phil achieved at Kiawah. He's always produced off the wall stuff, and he's now got people thinking about meditation. And then there was him talking about his fasting for 36-hours to keep up his weight loss. But he's proved he can do it – at his age – so why can't he do it again? If you've not done it and say that you will – that's a different thing altogether. But, all of a sudden, he now has a five-year exemption to the US Open, which he needs to win to complete his career Grand Slam. 
Before the PGA win he needed a special exemption to get into this year's event because his ranking had fallen. He's such a fan favourite. The galleries love him.  There were occasions when Phil out-drove Brooks, but that was largely down to it being a more favourable wind for a left-hander with a draw shape. Also, the stretch of holes from 6 through to 13 favoured a lefty.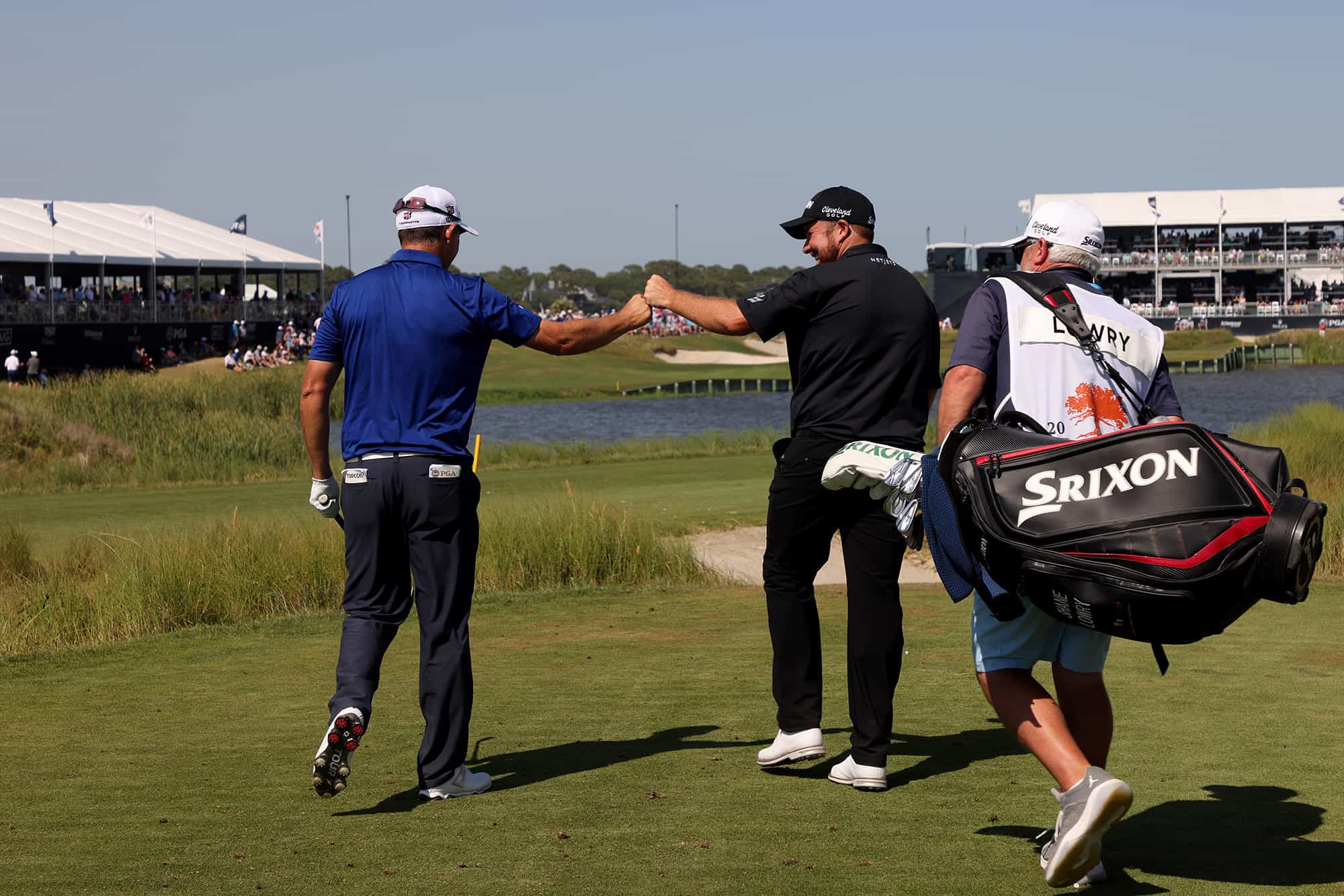 Padraig's swing is on point I think the final round draw at Kiawah of Harrington playing alongside his fellow Irishman Shane Lowry helped both players to play well and move up the pack into the top 10. Padraig played great and has that inner belief. Nowadays, he says he doesn't make many 'swing' related mistakes – it's only mental mistakes. His swing is really solid and his mechanics are great. I watched him flush drivers off the deck and if your swing has any issues that shot will highlight them. Alhough he didn't take that shot onto the course, which is shame as he could easily have hit it.At the beginning of the PGA Padraig admitted to me that he felt nervous about his chipping but then he got a good session against Lowry in practice around the green and he started to get more confident with a wedge in his hand. He even took Rose on in a fun chipping competition and walked away with the money. So, he really had no reason to feel nervous. 
Old guard flying the flag I'm delighted for Blandy (Richard Bland). You've got to take your hat off to someone who is prepared to do that. I had packed in my playing career by the time I was 28 and Blandy just kept going and kept going as a journeyman pro. I think Tim Barter has done a really good job coaching him to get him competitive at that age. Dialling in his wedges and finding fairways off the tee was the only way to compete against the youngsters and they've proved the formula works.
Another oldie who has impressed me was Stewart Cink. I watched him play with Brooks in the practice round at the PGA. He's tall and has long levers, just like Phil, and hits it a long way. When he won at Hilton Head he said: 'I was expecting a real dog-fight but the dogs didn't turn up!' Mickelson could say the same about the PGA! No-one really put all that much pressure on him in the final round.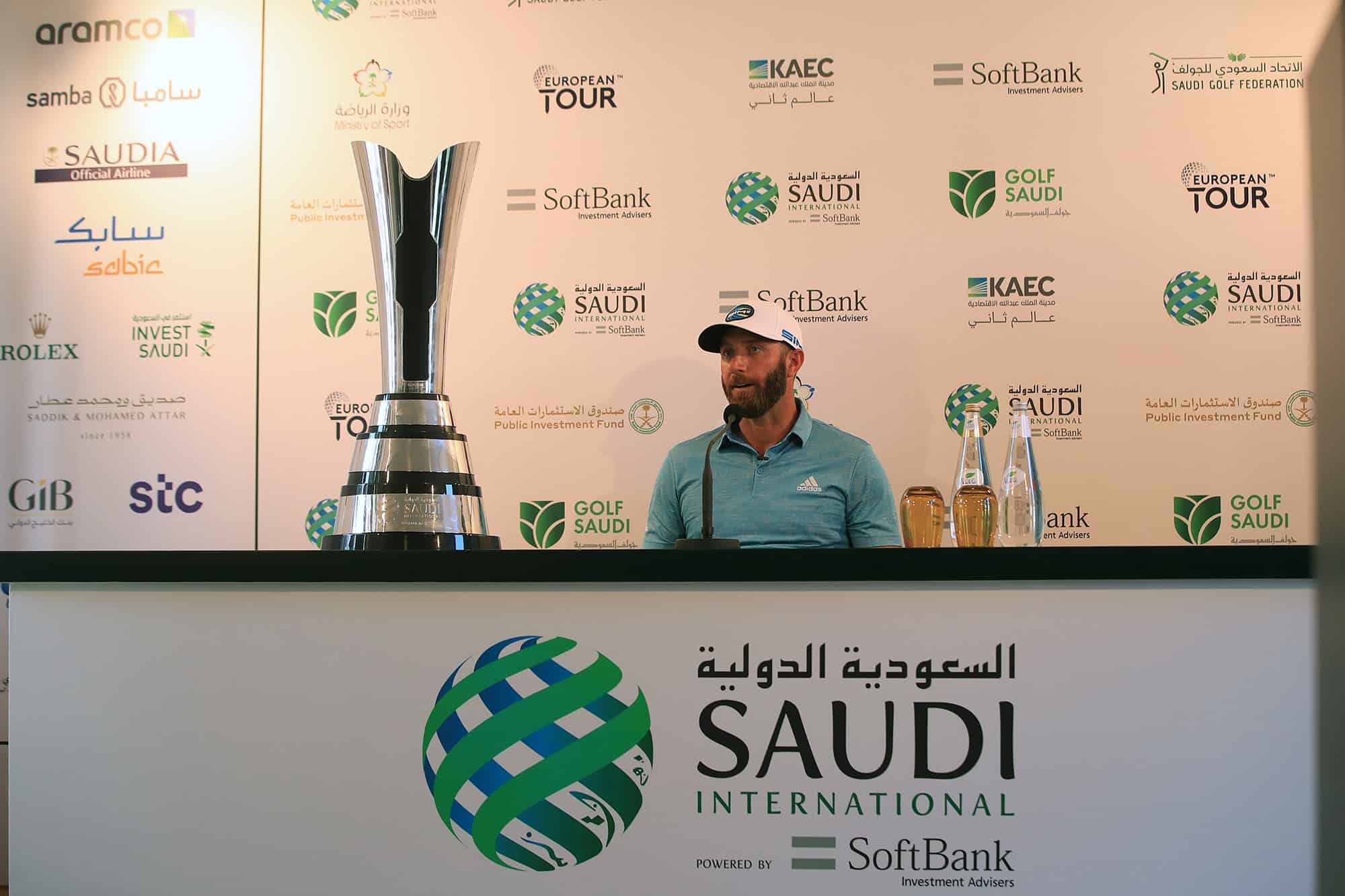 Super League could work I think things are going a bit cold on the proposed Golf Super League front and it looks like those who were involved in the project are trying to move in and buy the Asian Tour. I was talking about this recently with various people and what they need to do is find an in-road into the game. At the end of the year, if they want to try and get the players, they should have a massive tournament – a bit like the old World Match Play Championship – and invite all the best players, pay them $5m each and then start talking about building from there. You can't take the PGA and European Tours head on. It was a shame the European Tour didn't go the Saudi route and I know they have other plans for their brand in the Middle East. 
But if the Saudis had come in and been able to put on , say 30 tournaments a year with a guarantee of $3m each – with more in some – a lot of the Europeans would have played Europe and just played the three Majors over in the USA.  
I'm delighted another 'miserable' Yorkshireman, Nick Poppleton, has joined the Worldwide Golf team. He's brutally honest which is refreshing when it comes to product reviews.
Euro Pro star Nick Poppleton becomes Worldwide Golf's equipment tester